The Ultimate List of Online Learning Marketplaces to Create and Sell Your Online Course
While we don't recommend online learning marketplaces as a long-term platform for independent online course creators (here's why), they are a good way to get your feet wet.
Online learning marketplaces are a good way for course creators to get their feet wet.
Click To Tweet
There's very little technical knowledge required, so if that's the only thing standing between you and your first online course, then a learning marketplace may be the solution for you.
The other advantage is that there's no cost for you to use these platforms. The only cost you need to cover is the cost to produce your course, usually in the form of videos. Once your course videos are completed, then all you have to do is upload them onto the marketplace platform.
Some marketplaces target a very specific audience, such as corporate learners or those interested in computer programming. Keep this in mind when making your choice.
You get paid by getting a portion of revenues from your course. Some marketplaces give you other ways to make money, such as by rewarding you for bringing paying subscribers to the marketplace.
If putting your course in a learning marketplace interests you, here are your options: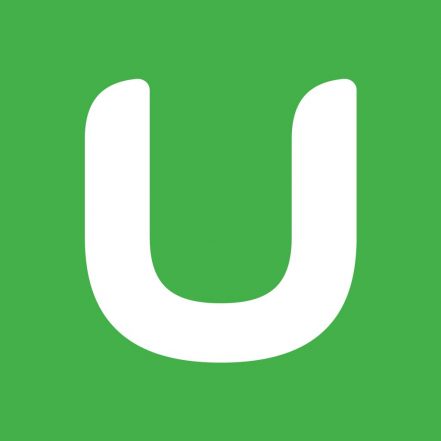 Udemy is probably the most popular online learning marketplace with courses covering a wide variety of topics. It boasts of 15 million students in 190 countries, and their website says the average instructor earns $8,000 (a month? a year? The site doesn't say).
From course sales that arise from your own promotion of your course, you get to keep 97% of the revenue. But when Udemy promotes it, you get only 50%.
Udemy is the only online learning marketplace that we at Mirasee use ourselves (see our Udemy courses here). "Udemy makes it easy to create a course without needing a lot of technical know-how. You can simply go down their checklist, upload your files, write the copy, and hit the submit button, and call it a day," says Rocky Kev, Mirasee's Technologist.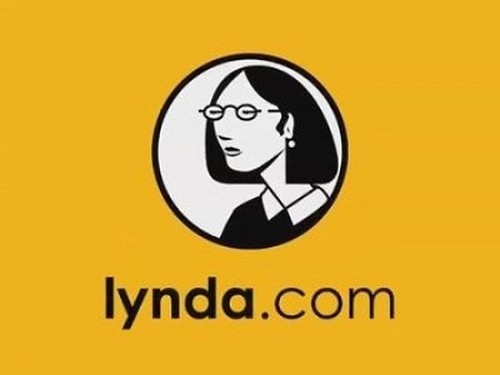 This well-funded marketplace is probably the largest as well. It serves more than 10,000 organizations and offers courses in five languages. Course topics cover business, creative, and technology.
Lynda's formula for determining your earnings means it's hard to predict how much you'll make by teaching on the site. It's a combination of your share of the site's total revenue, the number of unique views of your videos, and your agreed-upon royalty rate.
You have to apply to become an instructor. The application process includes submitting a sample movie based on their guidelines. You can also link to an existing video that demonstrates your teaching style.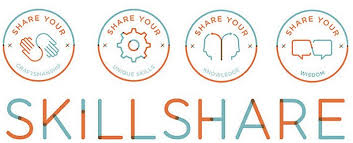 Skillshare has more than 2 million students and hosts over 15,000 courses. So far they cover design, photography, business, entrepreneurship, film, fashion, music, technology, writing, and creativity. However, Skillshare promises you can teach any class as long as you adhere to its publishing guidelines. It also assures that creating classes is easy.
Skillshare's top teachers make up to $40,000 a year, while the average teacher earns $3,000 per year. As a teacher, you earn money in two ways:
Premium Referrals: Get $10 for every student you bring to Skillshare who signs up for a Premium Membership. 
Royalties: Earn royalties based on the number of minutes watched in your classes every month.

Learning.ly is the online learning marketplace specifically for the global audience of The Economist Group, which covers international business and world affairs. The site says experts can teach topics across "a wide variety of academic and professional fields."
You have to meet one of these criteria to teach at Learning.ly:
have at least five years experience in your field;

received awards and distinctions from regulatory bodies; or,

been published or have made presentations at conferences.
As with Lynda.com, you have to apply before you can teach on this platform. If you're accepted, you have the option to hire a personal concierge to help you create your course.
Learning.ly's revenue model is simple: You keep 50% of the revenue from your classes.

Simplilearn is a marketplace aimed at training professionals, especially in the areas of big data and analytics, salesforce, digital marketing, cyber security, cloud computing, project management, and programming. It has over 500,000 students and more than 400 courses taught by over 2,000 trainers.
Its "blended learning approach" combines online classes with instructor-led live virtual classrooms, project work, and 24/7 teaching assistance.
Compensation to trainers isn't posted on the website, however, the Simplilearn CEO said on Quora that, depending on factors like the course itself, instructor's experience, and location, compensation can range from $100 to $400 per hour for instructors in the United States.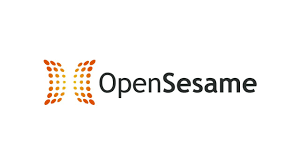 OpenSesame calls itself "The trusted provider of on-demand elearning courses for the enterprise." Not surprisingly, its course catalog seems to be geared towards corporate employees in the following industries: academic, banking, construction, criminal justice, electrical, engineering, healthcare, hospitality, manufacturing, mechanical, oil & gas, retail, sustainability, and transportation.
To teach, all you have to do is register then upload your video courses. You can also add courses you've already built on other learning management systems, such as Docebo. So if you already have courses on an LMS or another non-exclusive marketplace, you can keep it there and still sell it on OpenSesame.
Unlike other marketplaces, OpenSesame lets you set the pricing for your course. What do you earn? 50% of course revenue.

StackSkills is the platform for courses sold on Skillwise, StackSocial, Citizen Goods, and other partner sites. They have a student community of 350,000 people and over 230 instructors.
So far, courses cover programming, digital marketing, photography, travel, entrepreneurship, cyber security, career, video production, branding, corporate finance, and even poker.
To teach, you need to email sales@stackcommerce.com and tell them about your expertise. Their website has no details about how you get paid.

The mission of Curious is to connect the world's teachers with lifelong learners. It has a wide range of topics that encompass the CQ (Curious Quotient) Wheel: work, mind/body, relationships, humanities, STEM, aesthetic (creative), music, and play.
The website doesn't say how many subscribers it currently has, but according to a 2016 press release, its library has over 25,000 video lessons.
The main benefit to teachers is that Curious.com's courses go beyond passive videos and are multi-channel and interactive. You also get your own branded Curious web page, where you can promote your lessons, post updates for students, and even promote related products and services you offer.
As a Curious.com teacher, you get paid in three ways:
Revenue share – Teachers get at least 70% of Curious' net revenue.
Tips – You keep 100% of tips from your students.
Referral Bounty – You get a flat fee for every person you refer who becomes a member of Curious.  
OfCourse is a UK-based online learning marketplace. They have an audience of 10 million across the UK,  Australia, The UAE, and Scandinavia.
While it calls itself a "lifestyle and self improvement online learning platform," OfCourse accepts experts in beauty, business, CBT, health and fitness, mindfulness, pets and pet care, spiritual, tech, languages, therapy, and others. The courses are in video format.
Their website doesn't go into detail about revenue sharing, but says instructors have the "potential to earn £1,000's in passive income every month."
FeedMyHappy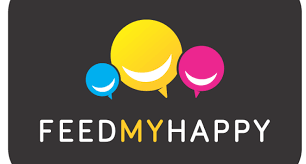 FeedMyHappy is the learning marketplace for courses that help people find new ways of being healthier and happier. Courses cover personal development, health and fitness, and lifestyle. The site doesn't say how many users it now has, but it seems focused on learners within companies and organizations.
FeedMyHappy doesn't have an application process for teachers. "We trust your self-assessment capabilities," their website says. Neither do they require exclusivity. This means you can offer your course here, even if it's also available on other platforms and marketplaces.
Teachers make money through a combination of shares from their course sales and company revenue. Soon, the site will also allow teachers to earn more by offering live sessions and by selling products in the platform's shop.

PluralSight is a learning marketplace mostly for corporate learners, although it reaches independent learners as well. It has over 1 million subscribers in 9,500 companies, specifically in the areas of architecture and construction, creative professions, data, programming, information/cyber security, IT, and manufacturing and design.
To become an "author," you have to apply and audition. Once accepted, however, you receive plenty of support. Content leaders help with choosing topics and putting together your course outline. Production editors guide you through the video production and editing process. Peer reviewers and mentors also help you make the best course possible.
PluralSight is the only online learning marketplace that cultivates "a tight-knit family of passionate teachers."
The website doesn't give its exact formula for teachers' earnings. It does say royalties are based on course viewership and the financial model you choose.
Choosing an Online Learning Marketplace for Your Course
As you can see, if you just want to focus on teaching and not have anything to do with course technology, processing payments, and even marketing your course, an online learning marketplace may be the perfect course platform for you.
If you're a course creator only wanting to teach, this option may be for you:
Click To Tweet
While reading the descriptions above, one marketplace may have called out to you as the obvious choice.
But if you're still shopping, consider the following in selecting the platform for your online course:
audience reach (size, industry, and even geographical location)

topics

requirements to teach

ease of use (based on reviews by other course instructors)

support to teachers

revenue model
Also, take note of marketplaces that don't require exclusivity. You may be able to sell the same course on two or more marketplaces for greater exposure and income.
If you're thinking of teaching on an online learning marketplace, what features are you looking for? What does the perfect marketplace look like to you? 
Go FURTHER and FASTER with Your Online Course!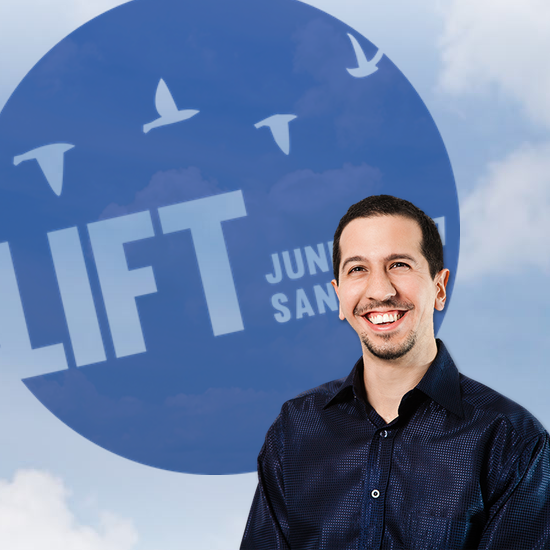 Want to know more about our transformational LIFT training experience?