Online Course Certificates: What They Are, Benefits, & Examples
Matthew Turner
Updated by Tara Malone
Should you offer your students an online course certificate when they complete your course?
The truth is, there's no simple answer. As it stands, you don't need to provide a certificate to your students. Maybe this will change in the future. Further down the line, you may need to provide an online course certificate to all your students.
You may even need to get your course accredited by a professional body or university.
But right now you don't. So, the answer to that all-important question is… it depends.
In this post, we're going to explore what an online course certificate actually is, examine the potential benefits of offer one to your students, and look at some examples of real-life courses that provide certificates of completion.
By the end of this post, you should have a much clearer sense of whether offering an online course certificate makes sense for you.
What is an Online Course Certificate?
An online course certificate, as the name suggests, is a reward you give your students on completion of their work. This is usually in the form of a certificate, either digital or physical.
There are several reasons why you, a course creator, would provide your students with an online course certificate. There are also many reasons why your students would like to get one.
But the main reason you'll see a course provide some form of a certificate is to provide the world with proof. Proof that your student went through the process and completed each lesson. And proof for the students themselves that they achieved what they set out to.
Such proof is important because everyone who takes an online course does so for a reason. They want to learn a new skill or to better themselves in some way. They do it so they can get a new job, a promotion, or to launch their own business.
So although an online course certificate on its own may not seem important, what it represents is important. It's important to you, as a course creator, but more importantly, it's a vital part of the journey your students have with you.
Should You Offer an Online Course Certificate?
There are several reasons why you might want to consider certificates for your online courses, as they can provide benefits that impact both you and your students.
From a Course Creator's Perspective
As a course creator, there are potentially several benefits an online course certificate can have on your results, sales, and student performance.
It provides an incentive to engage: having someone buy your course is one thing, but having them put in the work is another. It's one of the biggest issues for course creators because as good as sales are, they don't matter unless you're having an impact on those you serve. A certificate can give your students the incentive to act and complete each lesson you give them.
It helps create a community: successful courses often have a strong community behind them. As well as teaching, you create a community where students help one another. A certificate can give your students ownership, build like-minded connections, and form a strong community that leads to new opportunities for you.
It provides social proof for future sales: social proof plays an important role in marketing and sales. Having students that have successfully completed your course and now have a certificate to prove the fact creates social proof. Just having a certificate as an incentive is a great form of social proof, too.
It legitimizes your techniques, methodology, and processes: you no doubt have certain techniques and processes that set you apart from other teachers. Having a certificate program (even if it isn't accredited) can help legitimize these in the eye of your students and peers.
As the eLearning space becomes more popular and crowded, your job as a course creator is to set yourself apart from everyone else. An online course certificate can help achieve this, but it isn't all about the impact it has on you.
From Your Student's Perspective
An online course certificate can also positively impact your students in multiple ways, including:
It gives them proof that they did the work: your students take your course for a reason. Maybe it's to help them get a new job, promotion, or start a new career. Giving them a certificate gives them the proof they need to show others.
It helps validate their progress: your course may provide more than one certificate or reward. You may give them to your students at multiple stages throughout your course. This helps validate the progress they're making, keeping their motivation high, and their focus on the next steps.
It breeds confidence and further action: above all, you want people to leave your course in a better place. Recognizing your students with a certificate breeds new confidence and helps encourage them to keep going, whatever that next step may be.
This isn't just about you. Your students play a vital role in your courses, and a certificate can impact them in many ways.
Is it Important to Get Accreditation?
We've mentioned that your online course certificate may or may not be accredited.
What does it mean, exactly?
What does getting your course accredited look like?
And is it important to do so?
The reality is, accreditation doesn't always matter. In fact, most of the time it doesn't. For the reasons shared above, an online course certificate offers multiple benefits to both you and your students. Whether it's accredited or not, it can still have a positive impact on everyone.
But sometimes accreditation can be important. If, for example, you're helping a very specific type of person get a job in a specific industry, you may need to get your course professionally accredited in order for your online course certificate to mean anything to anyone.
In these situations, yes, accreditation matters.
In most other situations, it's a luxury.
However, as the eLearning space becomes more crowded, it will become harder to stay relevant. For this reason alone, it may be worth looking into accreditation.
How to Get Your Online Course Certificate Accredited
There are usually two paths to gaining accreditation:
University
Professional Body
To gain accreditation through a university you must partner with them so they can recognize you and your work as a valuable resource for its students. The size of university matters too, as getting accreditation through a small community college, for instance, often won't hold the weight you desire.
As such, it can be difficult to form partnerships like these.
The other route is to get accredited through a professional body.
Most professions have a sanctioning body that represents it, such as:
There are literally dozens of professional bodies like these in the U.S., as well as other countries around the world. As with universities, this isn't always an easy (or affordable) process to go through. But if you offer a specific skill set to a specific industry, gaining accreditation like this can bring huge benefits to both you and your students.
How to Create an Online Course Certificate For Your Students
Of course, you don't have to go down the route of accreditation. You can create your own online course certificate and give it to your students however you like (in physical form or via digital means).
Many course creators we speak to are put off by this, assuming it's a costly or difficult process to pull off. The truth is, it isn't. You can use a Free Online tool like Canva to design your certificates (they even have dozens of pre-made templates), or you can hire a graphic designer to do it for you.
You get to make the rules. It doesn't have to cost you much money. It doesn't have to take too much of your time. If you choose to not get your online course certificate accredited, the process is placed into your hands.
You can make it as simple or as complex as you like.
Best Free Online Certificate Courses
Before we end this guide on online course certificates, let's look at some examples to help inspire your own creations. The following courses/platforms all provide an online course certificate to their students.
Although some are accredited, most are not.
We encourage you to study these examples and relate everything to you and your students.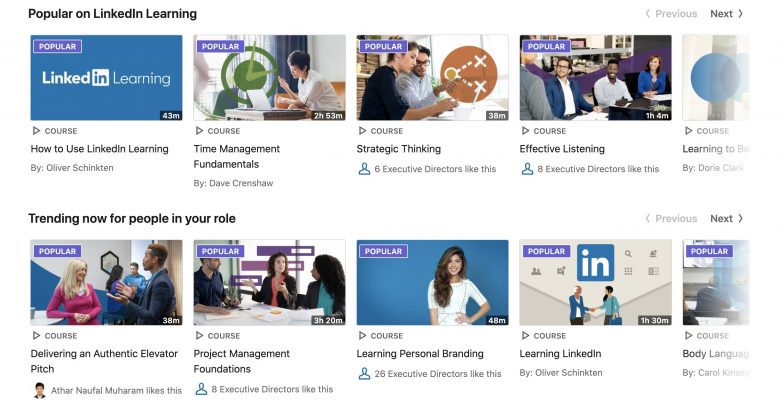 LinkedIn Learning offers 13,000+ online courses with an online course certificate attached to each one. These certificates are not accredited, but they do engage their students and provide a physical reward they can print off and share with pride.
Udemy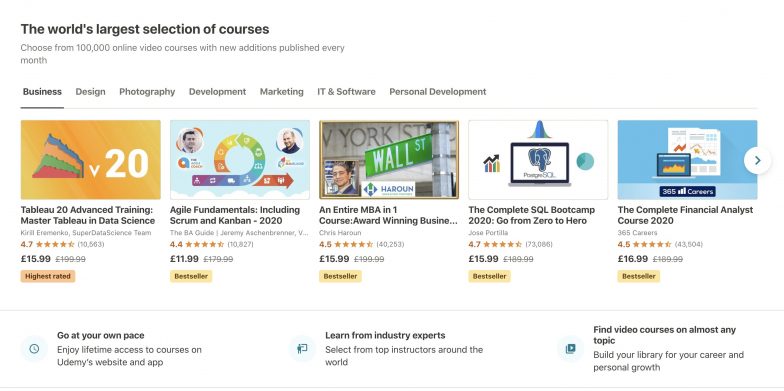 As the largest online course platform in the world, Udemy provides access to 100,000+ courses. Each one comes with a certificate of completion, providing students the social proof they crave. Most courses on Udemy are paid, but some are available for free (either way, you get a certificate on completion).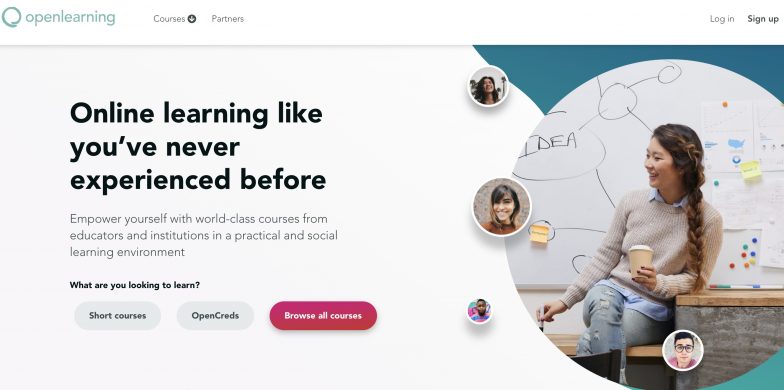 OpenLearning is a slightly different platform as many of its courses come directly from universities and colleges. As such, most (but not all) come with a certificate, and some of these are accredited by the university/college in question.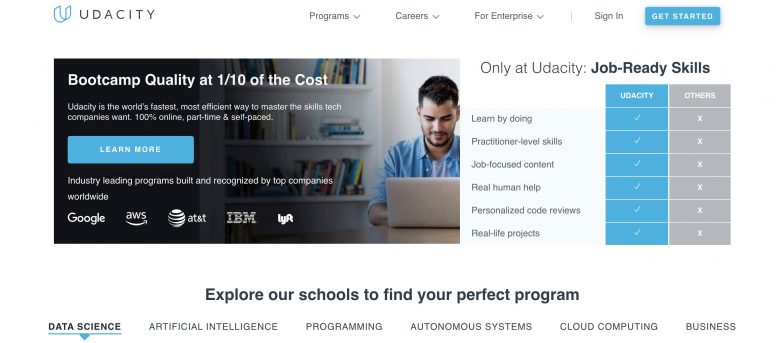 Udacity is a platform aimed at developers, programmers, and those looking to get into areas such as artificial intelligence and data science. Although Udacity does provide certificates to their students, only those that pay can get one of their NanoDegrees.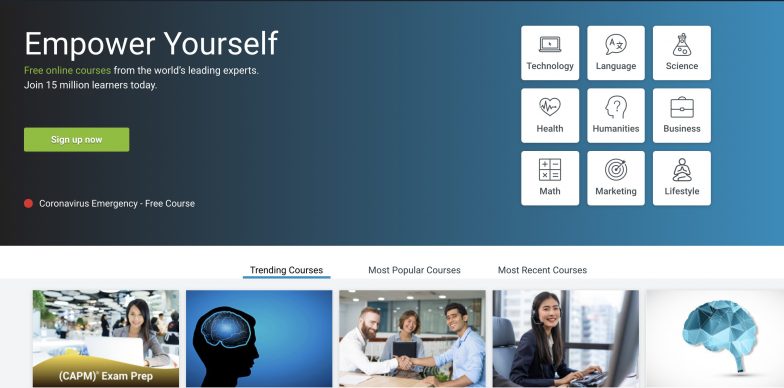 With 15 million students, Alison is an ever-growing platform of online courses that span multiple industries. Not all, but most of these courses come with a certificate of completion that students can download or pay an additional fee to have a physical copy sent to them.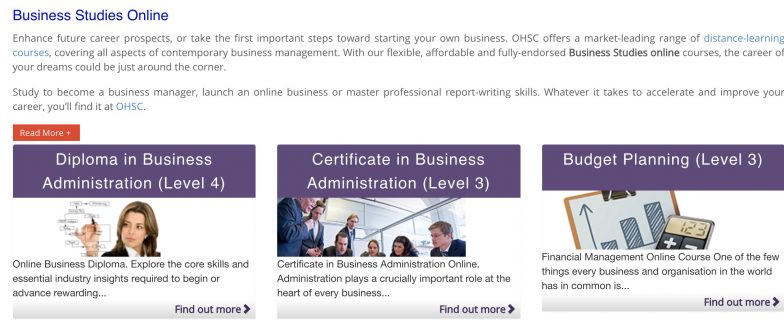 While Oxford Home Study is a less known online course platform, it has been around for a long time and is a leader in the eLearning space. Their courses do come with a certificate, although most of these are not accredited.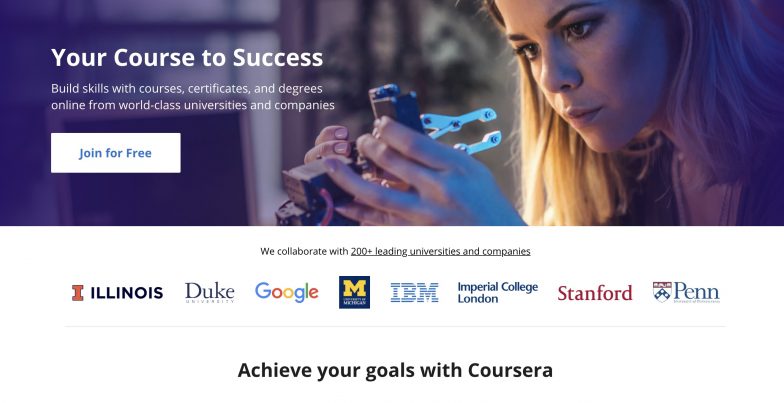 Coursera is one of the leaders in the eLearning industry, partnering with large universities such as Penn Stage, Stanford, and Duke University. When you complete a course through Coursera, you often get an accredited certificate through one of these major partners.
Is an Online Course Certificate Important to You?
Is an online course certificate essential when creating your courses? No, it isn't.
Does it help you stand out from your competitors while also engaging your students? Yes, it does!
As the eLearning industry continues to grow, students will have a greater choice. You need to ensure you stand out for the right reasons, and an online course certificate can help you do this.
Whether you need accreditation often comes down to the type of topic you teach and who your student is.
Having read this guide on online course certificates, you are now much better equipped to decide whether an online course certificate makes sense for your course.
To learn more about online course creation, we recommend signing up for our FREE Course Builders Bootcamp that guides you through the entire course creation process from start to finish.
Let's Start Building Your Online Course!
In our FREE Hybrid Courses Bootcamp, we'll walk you through how to transform your knowledge and expertise into a profitable online course… one your students will love.