How to Promote An Online Course: 13 Best Practices
Matthew Turner
Updated by Willy Wood
Creating an online course is a lot like writing a book… writing it is the easy part!
Promoting and selling it is the hard bit. Yet it's also the most important. After all, it doesn't matter if your book is the greatest book ever written; it's worthless if no one ever buys and reads it.
The same applies to your online course. Building an incredible course is one thing, but you need to put time and effort into marketing if you expect anyone to find it and sign up.
The idea of marketing your course might sound daunting, but the truth is it isn't as difficult as you might think.
In this article, we've rounded up 13 of the most important course marketing practices for you to implement. The good news is that these practices are doable for all course creators, no matter what stage of business you're in.
By following the advice in this article you'll not only launch a course that sells now but one that continuously does so long into the future.
Let's get started!
How to Promote Your Online Course: 13 Best Practices
These are some of the best marketing strategies for online courses that apply to virtually any course that focuses on any topic. These are not quick-fire tactics, but rather long-term strategies that build momentum over time.
Keep this in mind as you read through each strategy, starting with one of the most important of all… content marketing.
1. Content Marketing
What is content marketing?
Simply put, it involves creating and sharing online content that's designed to generate interest in a brand, rather than to sell a specific product. Sales become part of the content marketing process, but unlike many types of marketing, it's not its sole purpose.
There are many forms of content marketing, including:
Blogging
Vlogging
Podcasts
Social media content
Infographics
Ebooks
Email
Short online courses
As a course creator, creating content is something that no doubt comes naturally to you. As such, content marketing should be a stand-out strategy you use to promote and sell your courses.
There's a lot you could do with content marketing, but when we work with our students we encourage them to focus on:
Create (and successfully maintain) a Blog
We feel all course creators should have a blog on their website. It's the easiest way to:
Share your ideas
Create authority
Build a library of in-depth content
Writing blog posts that focus on your core topic allows you to showcase your expertise to potential new students. Yet it's not just the value you share that matters, but rather the social proof you establish.
Think about it… when you visit someone's website, what pages do you look at first? The about page is often popular, followed by their blog. Why is this? Simple… you want to know whether they know what they're talking about.
Your potential new students want to know the same about you. A blog achieves this. Yet writing just a few blog posts isn't enough. You need to maintain your site, add new content, and keep it fresh.
Host a Podcast
Another great way to share your ideas, create authority, and develop a locker of quality content is to launch your own podcast. Doing so allows you to achieve much the same as you would with a blog, only in a different medium.
These days, people like to consume content on the go. Reading isn't always possible, but listening often is. The same rules apply to podcasts as they do with blogging… consistency.
That's not to say you need to release a new show every week. A popular approach is to have 'seasons', where you launch new episodes much like television networks publish their shows. The schedule you choose is up to you, but consistency is key.
Launch a Video Channel
The same applies here as above because a video channel (typically on YouTube or TikTok) allows you to reach people in an engaging way.
Video is popular, and since your online courses likely already feature videos, it's a very relevant medium for you to use. Together, blogging, podcasting, and vlogging have the power to get you out into the world. It gives your audience free value, while you get to share ideas and build momentum.
The good news is, you can often create one single piece of content such as a video and repurpose this into a podcast episode, blog post, and new video on your channel.
Creating consistent new content like this is key for any course creator, not least because it helps you rise up Google and reach potentially tens of thousands of people for free.
2. Optimize for SEO
SEO is tricky. It changes several times each year as Google alters its algorithms. Trying to keep pace is hard, and even if you find a tactic that helps you rise in the charts, it won't last long.
The good news is, you don't need any quick-fix tactics (and you don't need to become an SEO expert).
If you create quality content as we discuss above, you'll tick most of Google's boxes. All you'll have to do is optimize your content so it reaches the largest audience possible.
For this reason, SEO is as important as ever. On your own, you can only reach so many people. Even if you have a large social media presence, it's difficult to get your content in front of them without paying for ads.
Google, on the other hand, has the power to drive tens of thousands of people toward your site each month; for FREE, exponentially increasing week on week as your content becomes more popular.
It's not to say you should create content solely for SEO purposes, but ALL the content you create should keep SEO in mind. We won't go into the many SEO elements you should consider here, but we will highlight a few key aspects to focus on:
Keyword Research: use a tool like SEMrush to ensure all your content targets a relevant keyword. This single task makes sure all your content has purpose (in the eyes of Google), and also makes sure you create content with your core customer profile in mind. Knowing who your audience is helps here, as does knowing your competitors (analyzing your competitor's keywords is an important SEO tactic).
On-Page SEO: on-page SEO refers to optimizing your individual web pages and blog posts to help them rank higher in Google.
Off-Page SEO: off-page SEO refers to efforts taken outside of a website to boost search engine rankings, such as link building. Link building is the practice of building backlinks to a website to boost search rankings, often using backlink outreach strategies.
SEO won't help turn bad content into good content, but it can help you make good content great. It has the power to drive thousands of new people to your site each week, introducing them to your world and giving you a chance to turn them into leads.
Further SEO Resources:
3. Build an Email List
Creating content that drives people to your site is one thing, but it means little if they leave never to return. The truth is, most people won't purchase your course the moment they come across you. There's too much competition these days, and it's your job to show them you are the only choice they need.
The best way to do this is to build an email list so you can nurture your audience. Here are a few ways you can go about building your email list.
When they read one of your blog posts, finish with a call to action to join your newsletter or to download a free guide.
When they listen to your podcast, encourage them to subscribe, visit your site for show notes, and join your free community that gets access to new episodes before everyone else.
Or when they watch a video, link to a free lead magnet or give them access to a video series in exchange for their email address.
Throughout your site, promote your newsletter, guides, free courses and anything else that allows you to turn a visitor into a subscriber.
Once you have their email address you can speak to them more often. You can specifically drive messages and content to them, rather than hoping they come to you. The point here isn't to push one sales email on them after another, but rather nurture them and build their trust over time.
Give them value, talk about your course, share your story, and ask them to share their own… email is and always has been the best way to turn a cold lead into a warm prospect.
4. Host Live Webinars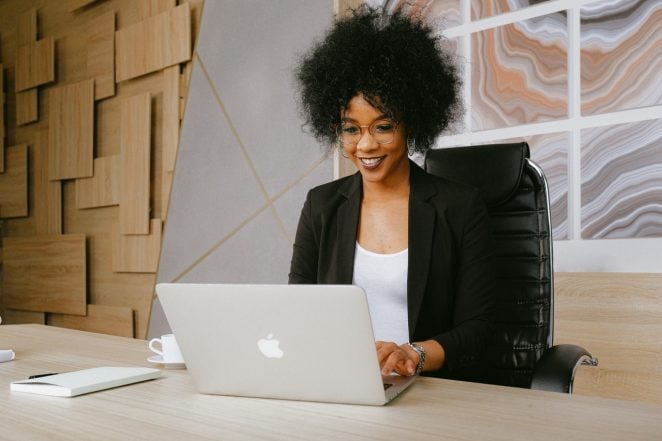 In essence, hosting webinars allows you to give your audience a lot of value and to go in-depth into key topics. It's an especially valuable tool for course creators because each one of your lessons is like a mini webinar. Hosting live webinars gives you a chance to showcase your teaching skills and show your future students what they'll get access to.
A live webinar is a valuable opportunity for them to get direct access to you and your expertise (including a Q&A session at the end) and gives you the opportunity to not only showcase your knowledge but also promote your course.
A good webinar requires a good teacher. As a course creator, you are that teacher.
As you develop your webinar, focus on the opportunity to teach and provide value. You can do this through webinar software like GoToWebinar, and WebinarNinja or simply host regular Facebook Lives in your private group or community.
5. Run Online Advertising Campaigns
So far we've focused on free, organic strategies that help you build momentum over time. They are great ways to promote your online course, yet the issue with them all is time.
It takes time to create content, optimize for SEO, and rank high. It takes time to build an email list, nurture it, and promote your course through regular webinars.
But if you need success now, you may need a little help to kick-start these other strategies into action. This is where paid advertising campaigns come into play.
There are many different types of advertising campaigns you can use, but for course creators it usually makes sense to focus on:
Facebook Ads: it's the biggest social media platform with the most sophisticated targeting (and retargeting) methods. You can specifically message certain people with relevant content, messages, and promotions. When it comes to selling your online course and nurturing your audience, Facebook ads lead the way.
Google Adwords: as valuable as social media is, most people still head to Google when they have a question to ask or a problem to solve. As a course creator that sells courses to solve problems, this is a big deal. Organic reach matters, but that doesn't mean advertising on Google doesn't. Together, paid and organic reach are the best ways to drive relevant people toward your content/site.
Outbrain: appearing in people's newsfeed and searches is important, yet most people spend a lot of time simply browsing the web. When they do, you want to reach them. This is especially powerful when you retarget people who have already visited your site or joined your email list. It helps you become omnipresent, seeming to appear everywhere (a great way to build authority).
YouTube: this final one only applies if you have a YouTube channel. You don't need to create video content to advertise with YouTube, but it helps if video plays an important role in your marketing and branding.
There are many other advertising channels you can use, and maybe some of them are relevant to you. In our experience these are the best strategies for course creators, helping you reach the right people with the right message, allowing you to promote your online course and build trust at the same time.
Let's Start Building Your Online Course!
In our FREE Hybrid Courses Bootcamp, we'll walk you through how to transform your knowledge and expertise into a profitable online course… one your students will love.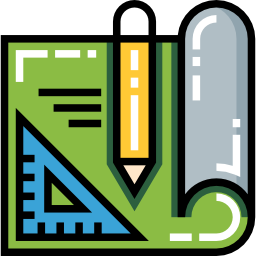 6. Get Interviewed on Popular Podcasts
On your own, it's difficult to promote your online course and reach the masses. Unless you already have a large and established audience (or a very large budget), it's important you partner with other people in your industry to increase your reach.
There are a few ways to do this, and one of the best is to appear on other peoples' podcasts (or YouTube Channels). The premise is simple: the host interviews you about your chosen subject.
That's it. You bring value to their audience and you're introduced to them in return. Whether you're selling a book, product, service, or promoting an online course… getting interviewed on podcasts is one of the best strategies available.
Yet there's a hidden benefit that many people forget about… because as well as getting introduced to a new audience, you also connect with a fellow expert in your space.
As we see next, this can be powerful for both of you.
7. Find Partners in Your Niche
No matter what industry or niche you're in, you are not alone. You have competitors, yet as well as those you're directly competing against, there are others that may complement what you do.
For instance, your course may align with an author's book, or a coach's mastermind group, or a podcaster's annual summit/conference. There are bloggers with large email lists, vloggers with established channels, and even fellow course creators that create content similar to yours.
There's not always a way to partner with such people, yet oftentimes there is.
Be it a joint venture, shared webinar, cross-promotion, or affiliate launch, there's often a way for both you and them to thrive. You get to reach a new audience while they get a cut of sales (or a pro-bono promotion). It's a great way to promote your course, build your audience, and generate momentum.
8. Write Guest Posts
Following up on the previous point, one of the best ways to partner with others in your niche is to write guest posts for their blogs.
To get started with guest posting, do a little research and identify blogs in your niche that speak to an audience similar to yours and have medium to large audiences. Look up the blog owner's contact information and add them to your email address book and your contacts list.
Next, generate a list of 3-5 blog post topics and headlines that you think would provide value to the blog owner's audience and reach out to pitch these ideas.
Blog owners are always on the lookout for content because they have to post something regularly to keep their audience engaged, so it's highly likely that they'll bite on one of your post ideas.
When they do, write the post to the best of your ability, but be sure to include in the author's bio box at the end a short blurb about your course (or whatever landing page you want to drive them to), along with the URL link.
This approach is one of the very best ways to not only generate sales for your course or other offerings, but also to grow your list.
9. Place Newsletter Ads or Do a Newsletter Swap
Some of your competitors may not have a large blog presence, but they may have a regular e-newsletter with a large audience. If so, this is another valuable way to get the word out about your course.
There are two common ways to promote your course (or other offer) in a newsletter.
The first is to offer to pay for an ad placement in your partner's newsletter. In this case, the partner isn't explicitly promoting you, but they're at least implicitly endorsing you by selling you the space for your ad. They may even add a few words at the beginning to the effect of, "Here's something I think you guys might find valuable."
The second way you can promote your course through someone else's newsletter is to do a newsletter "swap." In this case, your partner gives you an explicit endorsement in their newsletter and gives you the prime spot in that newsletter issue to write about your topic and promote your course. Then you, in return, do the same thing for your partner.
Of course, this means that you must also have a regular newsletter. This tactic works best when your audience and your partner's audience are not only interested in the same or similar topics, but are roughly the same size (the offer's not nearly as appealing to your partner if he has 10,000 readers and you have only 100).
10. Create an Affiliate Program
Affiliate marketing is where people promote your offer (in this case, an online course) and earn a commission when someone from their list signs up.
Again, the people who would make the best affiliates are going to be people who serve audiences similar to yours. Once you establish the parameters of your affiliate program, you will need to reach out to these people and let them know about your course and your affiliate offer.
Generally, you will want to provide as much marketing material as possible to your affiliate partners to make it easy for them to promote you. Most often, this means that you provide a series of pre-written emails promoting your course that your affiliates can use as templates and personalize to send out to their people. The easier you make it for them, the more likely they'll be to participate.
Partners might also promote your course via social media, videos, online reviews, or through blog posts.
The great thing about affiliate marketing is that you only pay when someone signs up from a partner's list, meaning it's easy to stay profitable (unlike paid ads, which can be much more of a gamble). It's also easy to use a tool like Post Affiliate Pro or Rewardful to manage your program.
The downside is that it can be hard to find affiliates, especially if your course isn't well-known.
Of course, you can boost the chances of finding affiliates and turning them into repeat partners by offering to pay out a higher percentage. Over the long term, if you do a great job of converting traffic from their lists into paying customers and you provide a great online course experience to their people, they'll be more likely to send traffic your way again when you repeat your course in the future.
11. Leverage Existing Online Communities
Again, on your own, you can only achieve so much. There's already many existing communities, groups, and platforms that house your ideal customer profile. They need your help but they don't know you yet.
So although it's important to write your own blog posts and launch your own podcast, don't forget about the already established communities out there.
Facebook Groups: which groups are relevant to your topic? Find a few that are and commit to providing value each day/week.
LinkedIn Groups: as above, find a few relevant communities on LinkedIn and show up with value on a consistent basis.
Quora: thousands of people ask questions on Quora each day. There's a good chance you can answer some of them and provide value to people who specifically need your help right now.
Social Media: the great part about creating content (blog posts, videos, podcasts) is that you can repurpose these for Twitter threads, Facebook posts, Pinterest boards, and Instagram stories.
There's already a world out there full of people who need your help. It's important to attract them and bring them toward your site/content, yet it's equally important to go to the source.
Go there. Show up, consistently. Don't sell or promote your course. Instead, just share your story and provide value. In time, you'll develop trust and rapport. You'll build your audience. You may even reach a point where you need to create your own community.
12. Build an Online Community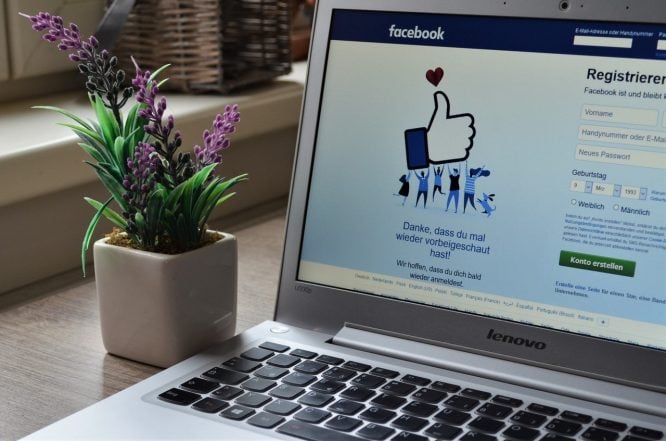 As good as it is to be part of someone else's group or community, the real magic happens once you create your own:
Facebook Group
LinkedIn Group
Slack Channel…
There are many ways to build your own online community, and in time that community may evolve into a fully-fledged membership site. Yet in the beginning, keep your focus on the word itself… community.
Build a place for your audience and students to engage with you. Have it be somewhere they can share ideas, ask questions, and receive value. It's one of the best ways to establish trust, but also to showcase your methodology, process, or system.
It's like giving them a trial to your online course.
They get to know you better so they can decide if you're the teacher they need.
13. Create Multiple Online Courses
Finally, and possibly the most important marketing strategy for online courses is to create multiple courses. One course is great, yet it isn't enough. You'll hear the same advice given to authors: finish one book and get straight to work on your next.
Just like a launch period won't define your course's success, a single course doesn't define you as a course creator. What else can you build? How else can you help your existing students? What else do they need? Who else can you serve?
It doesn't always have to be a new course, but could be a membership site, mastermind community, or coaching program. The point is to keep creating.
It's the most successful strategy for ensuring a successful future.
Bonus Tips to Promote Your Online Course
These strategies will help you market your online course, reach new people, and build your student base. They'll help you stand out in an ever-competitive marketplace. Yet they're not the only things you can focus on.
In fact, there are a few other areas that could be the difference between success and mediocrity.
Here are a few additional strategies we recommend.
Develop a Customer Profile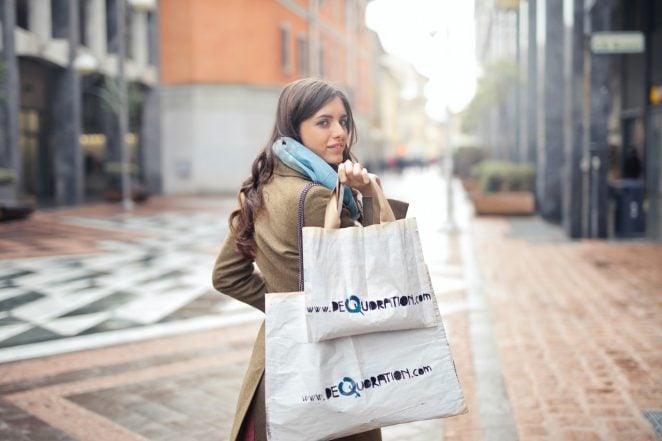 You need to know who you're building your courses for.
Who are they?
Where are they?
What's their biggest pain and/or problem?
What keeps them awake at night?
What's the solution they need right now?
What's the solution they will need in a year's time?
We've dedicated a separate guide to creating your customer profile because it truly is one of the most important things you can do. Not only for your courses but your business as a whole.
Until you know who you serve on a deep level, many of the answers you need will remain hazy at best.
Have a Clear Value Proposition
Each day you compete with many other course creators that offer the same (or similar) offerings as you. Not just course creators, you compete against coaches, podcasters, authors, bloggers, and anyone else who commits to serving your core customer profile.
What makes you special?
What is it that ensures you stand out?
Your story…
Your background…
A specific skill set…
A methodology…
Your style/tone…?
Your unique value proposition (UVP) is what helps you stand out from everyone else. It rarely focuses on price or how many features you offer. It usually goes much deeper than this.
We talk about it in a separate guide: 11 Unique Selling Proposition Examples (& Why They Work)
Getting clear on your value proposition makes everything else you do easier. Until you do, you'll always compete with others. Whereas once you get clear on this, you make it impossible for them to compete with you because you are unique and perfect for the right people.
Set up a Sales Funnel
You can implement all the marketing strategies for online courses we discuss in this guide but it still won't result in the sales you desire. The reality is, most people won't buy from you straight away. Unless their pain is overwhelming right now, they'll sit on it.
You need to keep communicating with them, providing value, sharing advice, and showing up so you're top of mind when they are ready to pull the trigger.
This is why having a Sales Funnel is important. It's not just about getting the sale today, but rather taking them on a journey so you become the go-to solution at the right time. These days, a sales funnel is so much more than an evergreen launch sequence that pushes them to a pre-recorded webinar.
You must nurture them while you promote your course; be of high value to them as well as sell to them!
We have a few guides that focus on how to build a Sales Funnel the right way:
The sales funnel you need depends on you and your students. What's clear is that you NEED one, otherwise you'll always miss out on far too many opportunities.
Tell GREAT Stories
Above all, you must tell great stories.
You need to share your story and involve your audience…
You must share the stories of your students, showing and proving your success rate…
And you must tell stories that your future students can relate to… ones that trigger their pain!!
Stories also play a huge role in your courses. Stories help us teach, and more importantly, help your students learn. Storytelling is what links this entire process together: from capturing a stranger's attention all the way down to teaching them inside your course.
If you want to convert leads into sales and then these one-time sales into recurring revenue, storytelling is the thread that keeps it all intact.
Ready to Promote Your Online Courses?
Creating your course is the easy part.
Once you've finished it the real work begins, because unless you promote and sell your online course, what does everything else matter?
The marketing strategies for online courses discussed in this guide are some of the most powerful ones a course creator like you can focus on. They not only help you launch a successful course but build greater momentum over time.
This is important because it frees up your time, money, and energy to create more courses and run a successful business than becomes far bigger than you. This in turn will allow you to have a true impact on your students.
We hope this guide will help you jump-start your online course marketing and set you up for online course success!
To learn more about online course marketing, we recommend checking out our Hybrid Courses Bootcamp. It's a free program that guides you through the entire course development process: from creating your course to promoting and selling it.
Let's Start Building Your Online Course!
In our FREE Hybrid Courses Bootcamp, we'll walk you through how to transform your knowledge and expertise into a profitable online course… one your students will love.