You're in the middle of creating your first online course when a realization hits you. You've spent all your time focusing on your course, and have all but ignored your online presence. Your website needs a ton of work, and you have yet to establish your credibility with your target audience. But copywriting is a strange new world to you, and you haven't the slightest idea how to write web content that draws your audience in.
You're not alone, because this is a common issue many new course creators grapple with. We've worked with many course creators to tackle these challenges, and over the years we've uncovered some effective processes for overcoming them. In this guide, we'll introduce you to the world of copywriting and share some copywriting strategies you can use to craft a winning website for your online course business.
What is Copywriting?
Copywriting is a form of business writing that encourages readers to take some type of desired action. Traditionally the action was to prompt people to buy something, which is probably why most people think of advertising when they hear the term. And yes, copywriting does include materials like print and internet ads, direct response mailers, and product sales pages.
But these days, copywriting covers many other types of written content, including blog posts, case studies, white papers and ebooks. This type of content isn't designed to be a hard sell, but rather to provide valuable information on a problem or issue your ideal customer is facing - and show that you can help them solve that problem.
Types of Copywriting
Now that we have a working definition of copywriting, let's take a closer look at some of the different types of copywriting.
Website Copywriting
Website copywriting refers to the process of creating specific kinds of online content, including website copy, blog posts, and landing pages.
Having effective website copy is absolutely essential for engaging your audience. It's important to have compelling content on your website to get the attention of your readers and make them want to interact with you.
The more engaging your content and the more it speaks to your readers, the more likely they'll stay on your site longer and take some sort of action like subscribing to your list, submitting a form, or downloading a free resource.
SEO Copywriting
The main aim of SEO copywriting is to get your online content to rank highly on Google and the other search engines. This in turn drives a steady stream of organic traffic to your website.
To rank well on Google, it's crucial to target specific, relevant keywords on your website and in your blog posts. But this doesn't mean you should cram as many keywords as possible in your content. In fact, keyword stuffing can actually hurt your Google ranking.
Rather, you need an SEO strategy to guide your content creation, and also need to ensure that your content provides as much value as possible to your audience.
Social Media Copywriting
With social media copywriting, the focus is on creating compelling content for social media platforms in order to engage and interact with your audience, with the aim of giving them a positive impression of your brand.
You can also promote your products or offers on social media from time to time, but your primary focus should be on connecting with your target audience and ensuring they have a good experience with your company.
The copy you write can vary widely depending on which social media platform you're using. For example, if you're active on Facebook and Instagram, you shouldn't just use the same copy. Instead, you'll need to tailor your copy for each platform.
Email Copywriting
Email copywriting focuses on writing impactful marketing emails for prospective and existing customers that encourage them to take action.
This action usually involves some kind of conversion, such as enrolling in your online course, signing up for a free trial of your product, or registering for a webinar.
Writing engaging and impactful emails is an essential part of any email marketing strategy, which can have a huge return on investment when done properly. That said, email copywriting can take quite a bit of time to master, so if you're planning to use email marketing, you might consider hiring a copywriter who specializes in this area.
Why is Copywriting Important?
At this stage, you might still be wondering if it really makes sense to invest so much time and possibly money into your website copy.
The answer is a resounding yes, and here's why. The truth is, copywriting done well can provide many benefits to your business as a whole.
Here are just a few of the major benefits copywriting can offer your business:
Helps you understand who your customers are and what they want
Results in higher conversion rates on your landing and sales pages
Boosts engagement on social media
Strengthens your overall marketing strategy
Now that you have a sense of why copywriting is so important for your business, let's turn our attention to some winning copywriting strategies.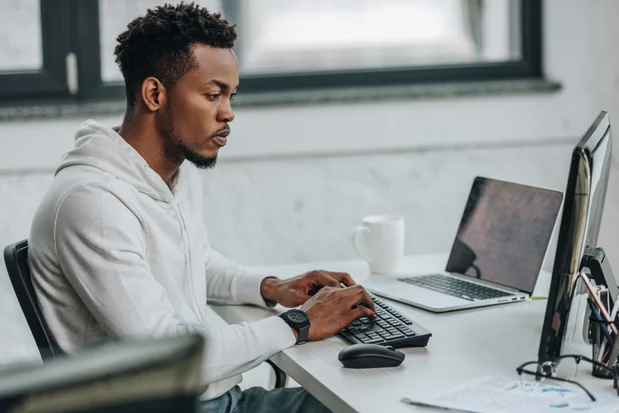 Effective Copywriting Strategies and Best Practices
If you decide you're up for the challenge and opt to write your own website copy, there are some important website copywriting practices you should know about.
In this section we'll provide an overview of the process we recommend you follow when crafting copy for your website.
If you'd like some more information on this process, you can also check out our in-depth blog post all about copywriting for websites.
Know Your Target Audience
Believe it or not, effective website copywriting doesn't actually start with writing. Before you can start writing amazing content for your audience, you need to understand who your audience really is and what matters most to them. Only then will you be able to write content that truly resonates with them and makes them want to follow you.
Getting to know your audience begins with identifying who your ideal customers are. You need to understand exactly who they are, including what their passions are, what motivates them, what place they're at in their lives, and the biggest problem they're facing right now. What kind of solution are they looking for, and why haven't they found it? These are just some of the things you need to understand about your audience in order to write website copy that truly speaks to them.
So where do you begin? If you already have a customer profile or avatar, this is an ideal place to start, because it means you already have an in-depth understanding of your target customer.
But if you haven't created a customer profile yet, don't stress. We've created an in-depth guide and template that walks you through the process of creating a customer profile. We strongly recommend that you follow this guide and create your customer profile before moving on to the next step.
Research Your Competition
Once you're clear on who your target customer really is, you'll want to do some sleuthing, which is formally known as competitive research.
The truth is that no matter what niche or industry you're in, you inevitably have plenty of competitors, people who are selling the same offerings to the same group of people. But that's actually a good thing, because it means there is a demand for the product or service you're offering. And checking out your competitors' websites and offerings can also help inform your copywriting strategy.
By researching your competitors, you can learn a lot about the kinds of content they create, how they speak to their audience, and what keywords they use, among other things. And then you can apply what you've learned to make your own content more compelling for your readers.
So we recommend you begin by doing some Google searches to uncover who your major competitors are. The number will vary depending on your niche or industry, but try to find at least 10 competitors if you can.
Next, take an in-depth look at their websites and make notes of the kinds of content they have, the voice and language they use to speak to their audience, what kind of products and services they offer, and how they structure their site.
You'll also want to think critically about any content you've already created and how it compares to your competitors. Is anything missing from your content? How can you make it more engaging and relevant to your audience? Are there any gaps in your competitors' content that you could potentially fill?
Having clear answers to these questions can help you devise a more effective website copywriting strategy.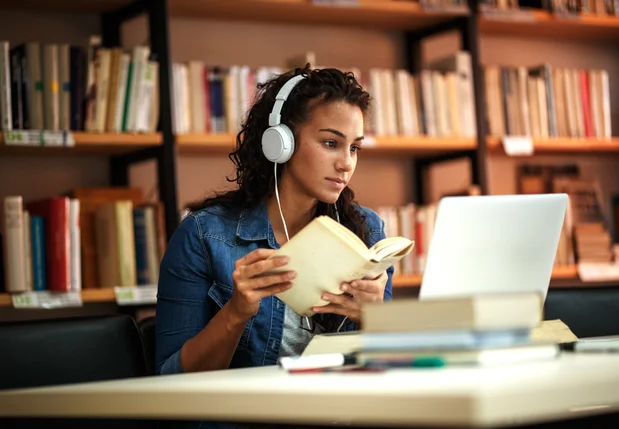 Conduct Keyword and SEO Research
As you know, SEO and keyword research are huge buzzwords in the blogosphere, and for good reason. Knowing what keywords your audience is actually searching for is crucial information that can help you rank well in Google over time.
So how do you find out which search terms are popular with your audience? You can do so by using an SEO and keyword research tool, such as SEMrush, Ahrefs, or Ubersuggest. Most of these tools are paid, though some of them offer free versions, or at least free trials.
These tools can help you do a number of things, such as:
Find popular keywords related to you and your industry
Identify how many people are searching for specific keywords
Uncover competitors who rank high in these keywords
Zero in on new keywords that your competitors aren't targeting
Armed with this knowledge, you can then identify certain keywords, phrases, and topics you'll want to cover on your website and build your website copywriting strategy around them.
Develop a Plan
At this stage, you've identified your target customer and done all the necessary keyword and competitor research. With this information, you have a strong foundation for planning and developing an effective website copywriting strategy that will win over your audience and help you rank high in the search engines.
Now the time has come for you to develop a plan of action for your content. A good place to begin is by asking yourself some key questions:
What are the main keywords, phrases, and search terms you will incorporate into your web copy?
How many pages will your website have, and what will they be?
What kinds of images, graphs, and other visuals will you have on your site? What purpose will they serve?
Will your website also have a blog that accompanies it?
What journey will you take your audience on?
It's crucial to have answers to all of these questions and to have a clear plan of action before you start to draft your website copy.
Create Engaging Content That Speaks to Your Audience
The time has come for you to start creating your amazing online content! You've done all the necessary research and prep work and now you're ready to start drafting your web pages and blog posts.
Creating truly engaging content for your readers is definitely a skill that you will develop and refine over time. But you can help to streamline the process by following some website copywriting best practices right from the start. Here are some of the best practices you should follow when writing your website content.
Make It About Them, Not You
Your website needs to speak directly to your readers and make them the center of the story. Although you will need to share some information about yourself to establish credibility, your focus should be on how your experiences and expertise will help them solve their problem or achieve their ultimate goal.
It's also crucial to speak to your audience in a tone that appeals to them. For example, do they prefer a tough love approach, or a kind and sympathetic one? Do they appreciate humor and irreverence, or are they more serious-minded? Be sure you have a clear sense of the voice your audience prefers and write your website copy using this voice.
Write Captivating Headlines
There's a real art to writing compelling headlines that grab your readers' attention, but it's one that's well worth mastering. A powerful headline can encourage readers to stay on your site a little longer, read your latest blog post, check out your offerings, and even join your email list. There are many techniques out there to help you create compelling headlines, and even templates that you can fill in.
Use Concise and Powerful Language
When writing online content, it's crucial to keep things as concise as possible in order to keep your audience's attention. This means that once you finish drafting your website copy, you'll likely need to do some serious editing.
The editing process involves reworking and condensing your initial copy and finding ways to incorporate powerful, impactful language that will draw in your audience and keep them on your site longer.
Use Proven Copywriting Formulas
Just as there are effective headline formulas and templates that can help you write compelling headlines, there are also plenty of proven copywriting formulas you can make use of. For example, there's PAS (Problem, Agitate, Solve), the 4C's (Clear, Concise, Compelling, Credible), and AIDA (Attention, Interest, Desire, Action).
To learn more about these and other popular copywriting formulas, you can check out these resources from Buffer and Copyhackers.
Make Use of Storytelling
As humans, we love stories. Our use of language and ability to communicate with one another and tell stories is what sets us apart from every other species. And even before the invention of writing, people used storytelling as a means of both entertainment and learning.
Be sure to keep this in mind when you're writing website copy. Whenever possible, use engaging storytelling to draw your audience in, illustrate key points, and demonstrate that you understand where they're coming from.
Present a Solution to Their Problems and Pain Points
In your website copy, it's crucial to address your readers' biggest problem, tap into their hopes, fears, and pain points, and make them feel like you understand them and what they're going through.
You don't want to tap into your readers' problems and leave them hanging. Instead, reassure them that there's a solution to their problems, and that you have found the solution that will help them. From there, you can present your unique solution and demonstrate how it will allow them to address the challenge they're facing.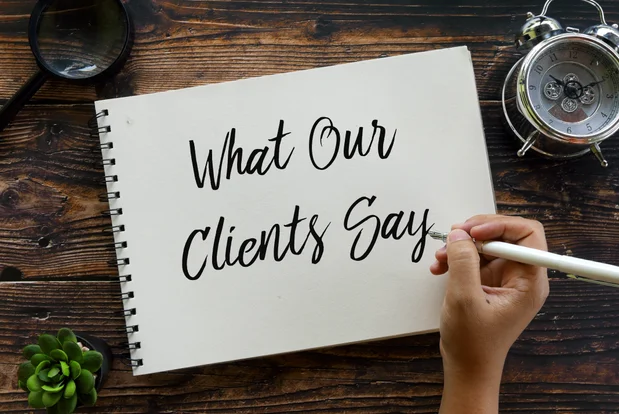 Don't Forget the Social Proof
When people are thinking about investing in your product or service, they want solid evidence that your solution will actually solve their problem. After all, we're constantly being sold to, and most people have learned to be skeptical about product claims. You need to demonstrate that your solution actually works, and one of the most powerful ways to do so is through leveraging social proof.
There are many different ways you can demonstrate social proof, but a couple of the most common ways are through customer testimonials and case studies. One of the great things about customer testimonials is that you don't need to have sold a ton of products for them to be effective.
Instead, showcasing three or four customers who have had success with your product or service on your website can be all the social proof you need when you're just starting out. To learn more about how to create an effective testimonial section on your website, check out our guide to building a trustworthy testimonial page.
Include a Clear and Compelling Call To Action (CTA)
In order for your website to actually convert visitors into leads and customers, you need a Call to Action (CTA) that works. A CTA is a short, engaging statement that tells your customer exactly what they need to do next.
The thing is, your site visitors are busy people who are inundated with content and offers every day. The last thing they want is to spend time figuring out what they're supposed to do to get on your mailing list or sign up for your newsletter. That's why you need to tell them outright what action they should take.
Ideally your CTA should be strong, clear, and to the point. For example, you might say something like: "Enter Your Name and Email to Receive Your Free Guide." Or possibly "Enter Your Email to Download Your Free Ebook."
As to where to put your CTA, it can appear in many places, including the main page of your website, at the end of blog posts, on pop-up forms, and on sales and landing pages. Much like with headlines, creating effective CTAs are very much an art form that is well worth taking the time to learn. To learn more, check out our guide to crafting compelling CTAs.
Copywriting FAQs
What's the Difference Between Copywriting and Content Writing?
The main difference is that the aim of content writing is to engage and educate readers through valuable content while the intention of copywriting is to prompt readers to take some kind of sales-related action. This might include signing up for your newsletter, scheduling a sales call, or enrolling in your online course.
In addition, content writers typically produce blog posts, ebooks, white papers, and customer case studies while copywriters generally develop website copy, sales copy, landing pages, PPC ads, product pages, and marketing emails.
How Do You Measure the Success of Your Copywriting?
In short, you can determine if your copywriting efforts are successful based on the number of people who actually take the action you want them to take.
These numbers can vary widely depending on your industry and niche, which is why it's crucial to set a clear goal at the very beginning. For example, how many people do you want to sign up for your email newsletter or schedule a consultation in a given month? What is your desired conversion rate on your sales page? Having a specific goal in mind is key so that you can then track the relevant metrics and see whether or not you're reaching your desired goal.
Should I Hire a Copywriter for My Business Website?
Learning how to write compelling web copy (or any kind of copy for that matter) takes some degree of skill and practice. So if you're a course creator who's in the process of developing your website or blog, you should seriously consider whether you're up for the challenge or would prefer to invest in some professional copywriting services.
There are a number of factors to consider here, such as your writing skills in general, your willingness to take the time and effort to learn some copywriting basics, and your budget. If you're a strong writer and feel up for the challenge, by all means go ahead and try your hand at website copywriting. But if writing isn't your strong suit and you have the money to hire a professional copywriter, you might decide that outsourcing the task is your best bet.
Ready to Master Copywriting? Here's What to Do Next.
We've covered a ton of ground in this article, and hopefully you've come away with a better understanding of what copywriting is and how to write effective website copy.
This article was meant to present a high-level overview of copywriting, but is by no means an all-inclusive guide. So if you'd like a more in-depth look at copywriting, we suggest you check out these resources.
Copywriting Resources
Once you're ready to dive into website copywriting, we recommend you begin by getting completely clear on who your target customer is and how you can serve them.
And if you're in the early stages of building your online course and struggling to identify your ideal customer, you might consider enrolling in our free program, Hybrid Courses Bootcamp. In this program, you will learn how to identify your target audience, zero in on the course topic idea that speaks to them, and lay the foundation for your winning online course.