Ultimate Guide on Building A Trustworthy Testimonial Page
Jerry Low
Glowing commendations and reviews from your clients are gold to your company, but only if they are real and reliable. A testimonials page is a great place to show off these reviews!
But in order to make your testimonials successful and trustworthy, you must approach securing those testimonials in a forthcoming way.
How exactly do you get great, trustworthy testimonials that will inspire new clients to work with you? Follow the ultimate guide below – and follow it well  – and you will be on your way to successfully showcasing your organization through the eyes of your clients with excellent customer reviews.
How to Ask For a Client Testimonial
When you deliver good work, many clients are more than happy to leave a positive testimonial. People love to share their opinions and to make recommendations to others, and testimonials are a great way for your clients to share their excitement about your business.
So how do you get these excited testimonials?
Often times, the best way to get a client testimonial is to simply ask for it.
Here's a sample email you might send use to request a testimonial from a recent client:
Dear John,
Thank you for your recent business – we appreciate you choosing AKG Designs to fulfill your web design needs and we look forward to hearing about your company's growing success.
Wanted to take a moment to ask a favor – would you be willing to provide a brief testimonial about your experience with us? Your new website is a great example of the work that we do, and we would love for future potential clients to have your perspective on its creation and your experience in working with us.
It doesn't need to be anything too long or intricate – just a quick rundown of your thoughts and feedback.
Please let us know if you are able to participate. Thank you in advance for your consideration, and also for your recent business.
Regards,
Steve
Please feel free to customize the above for your own needs. Your request email can be as casual or as formal as you want it to be – your tone should match that which you used over the course of your recent business communications with them. The key is to send something short, sweet, and personal.
Using Survey Tools to Collect Testimonials
One of the easiest ways (from a workload and logistics perspective) to actually collect customer reviews and testimonials is to use a survey tool. There are numerous survey programs out there – some free, some paid – that make collecting this type of information a breeze.
Once you have selected which survey tool you will use (I'll cover your options in a minute), simply create an account. Each site will have its own specific parameters and features, but in general, all will give you templates to work with and design options to customize your survey's look and feel. You will create a new survey, give it a title, and then begin adding questions.
Questions to Ask in Your Survey
Your survey can be as simple or intricate as you need it to be. In its most basic form, your testimonial survey will have just one question: "Please tell us about your experience working with ___________."
You might also want to ask questions like:
What was your favorite part of working with us?
What is one area in which we can improve?
On a scale of one to five, with one being worst and five being best, how would you rate your overall experience?
Using your survey tool, these questions can be open-ended, multiple choice, a rating scales, or any number of additional question formats.
List of Recommended Survey Tools
As mentioned, there are many survey tools out there for you to choose from. Here are just a few of the front runners:
Survey Gizmo – This tool offers numerous plans, including a free plan that will allow you to receive up to 350 responses each month. The free plan also includes eight basic question types, data exports, and basic reporting. There are paid options as well, which range from $19 per month to $159 per month.
Client Heart Beat – There are three plans available, including Basic ($25 per month), Gold ($57 per month), and Platinum ($85 per month). The inclusions per contact and other limits are a bit more specific than some of the others, but the insight tools are pretty great. For example, Client Heart Beat offers specific trending details for individual clients within the platform, as well as handy automation tools which remind you to send your client testimonial survey out on regular intervals.
Testimonial Monkey – Unlike some of the more general survey tools, Testimonial Monkey's features and tools are strictly focused on testimonials and make testimonial collection a breeze. It's compatible with all e-commerce platforms and even provides reviews in a format that Google can easily index and include in organic search results.
PollDaddy – Poll Daddy's free plan includes their easy-to-use survey editor, 19 question types, website pop-up functionality, and more. In addition, users who need elevated functionality can opt for the $200 per year pro version or $899 per year corporate version. This is a full survey program with all of the bells and whistles (think automated survey open/ close, in-line HTML, response filtering, elevated reporting, etc.), so is a great option for businesses looking to collect customer responses and research for testimonials and beyond.
Form Site – In addition to creating surveys, Form Site also allows you to create forms directly for your website. Their free version includes 50 MB of file storage, five forms, and up to 50 items per form. The Deluxe version is $14.95 per month and increases the storage and data limits. If you need enhanced functionality, such as secure forms; image uploads; payment integration; Captcha to prevent spam; mass email; etc. consider one of the Pro versions. One nice thing about Form Site is that there isn't an annual contract – it truly is month to month – and comes with a 30-day money back guarantee, so it's a great way for you to test the testimonial gathering waters.
Other Creative Ways to Gather Customer Testimonials
Beyond collecting testimonials manually through written request or via survey agents, there are plenty of other ways to secure glowing remarks, customer reviews, and recommendations. Let's take a look at a few of them.
Local Search
More than 20% of online searches include local keywords, while many more searches have a local intent; local search brings this to your advantage.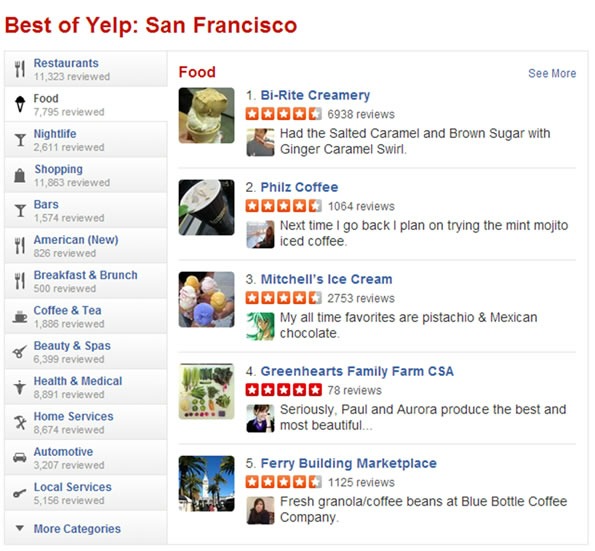 Taking the time to enter your business in local search listings – and to verify your listing that may already be there – is well worth it. Look into Google, Yahoo, Bing, Yelp, InsiderPages.com, Superpages.com, City Search, Localaze, and more.
Many of these listings are free and taking the time to ensure that you are accurately listed is an easy way to ensure your business has better odds of being included in those 20 percent of local keyword searches.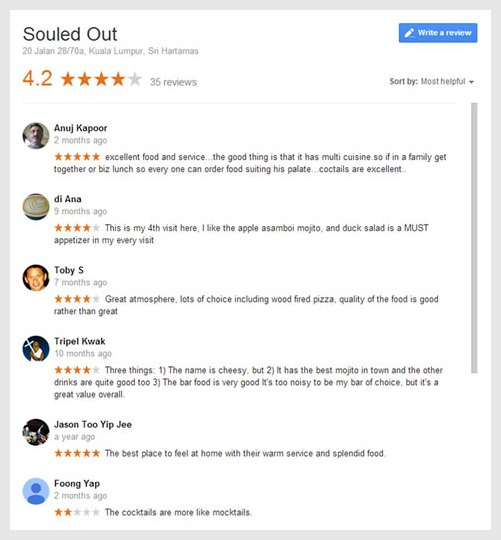 That said, not all businesses have local reviews to display in local searches – so how do you get them?
One easy way to secure reviews and to expand awareness of your online presence is to post tent cards or a flyer at your business. This tactic works especially well for sites such as Yelp that are known as a go-to website for business reviews. Simply let your patrons know about the site and ask if they'd be willing to leave a review.
For example, your flyer might read: "Are you a fan? Leave us a review on _____ and let us know about your experience!"  You can also include a QR code (a barcode on your flyer that can be scanned with a smartphone), and that way your client can leave a review before they even leave your business! Remember to keep it simple.
One final tip – you absolutely should not and cannot pay for reviews. However, you could consider offering a discount or incentive for people who check in on review sites. For example, Yelp offers businesses the ability to offer deals when a reviewer checks into a business. When reviewers check into your business, your Yelp deal displays. Once someone is already on the Yelp website and receives the discount, they are highly likely to leave a review.
Facebook Reviews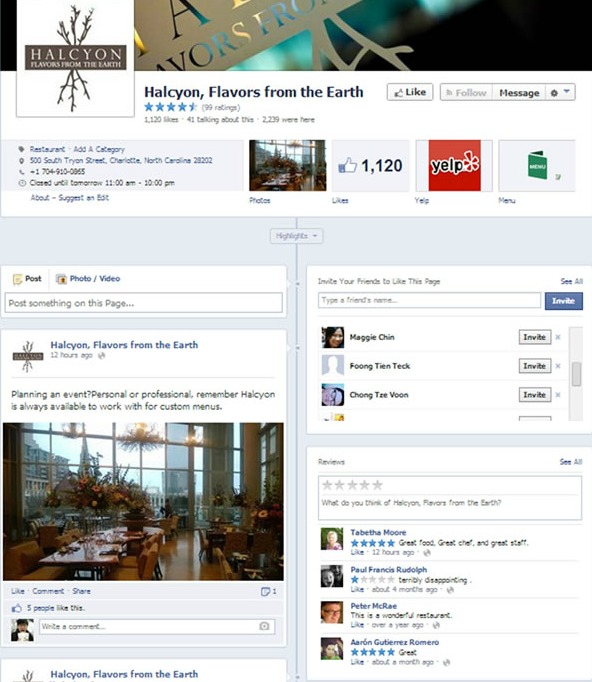 By setting your business up on Facebook as a local business, you receive an automatic opportunity to secure testimonials via the Reviews tab. Make sure to make this tab visible, then reach out to notable clients that you have Facebook relationships with letting them know about the tab. They are likely to contribute and share their own review. Once you receive a Facebook review, it will display in the Reviews section on the right side of your Facebook page.
Blog Comments
Good blog posts spur discussion in the comments. You can use these discussions on blogs relevant to your business to watch for testimonials or positive mentions about your business. It isn't necessarily something that you can control, but when these types of comments appear, re-purpose them into testimonials that you can include (and link to) from your own site.
Social Mentions
People are bound to share experiences with their friends online, who why not capitalize on this natural propensity to share by joining the discussion!  Make sure that your business has a listing on Facebook so that happy clients can tag you, lead their friends your way and publish their testimonial to your fan page.
LinkedIn and Twitter are also a great resources for social mentions. Although Twitter does not have a way to automatically show your testimonials, people can tag your organization in their tweets, gaining you important social network footing.
How Do You Collect Client Testimonials?
A trustworthy and authentic testimonial page can make a huge difference to your potential clients. These customer reviews showcase how other people have interacted with your product or service, and that people loved the work you did for them. And as you've seen, there are tons of easy ways to secure client testimonials.
What have you done to get your own testimonials? Share your successful tips and tricks in the comments!