100+ Copywriting Statistics All Marketers Should Know for 2023
Andrew Folkler
At the core of all great marketing campaigns is copywriting. Simply put, copywriting is the skill of writing persuasive content that directs your readers to take a specific action.
As we progress into 2023, this article will provide you with more than 100 copywriting statistics to help you understand what trends are occurring in the industry. You will see how other businesses strategize and how you can take advantage of those opportunities for 2023.
Let's dive right in!
100+ Copywriting Statistics for 2023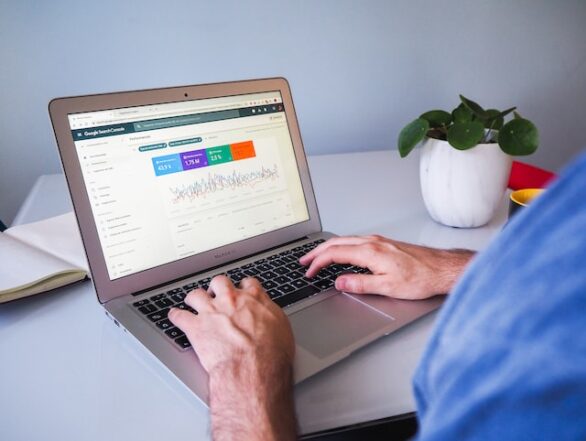 General Copywriting Trends
Copywriting has become an integral part of multiple content channels. Here we can see how current trends in content consumption will impact copywriting as a whole.
According to a Hubspot report, older consumers prefer email content, while younger people prefer video and social media content.
65% of respondents aged 18 – 24 said they wanted to see more video content. Only 43% of respondents aged 55+ wanted to see more videos.
In contrast, 17% of respondents aged 18 – 24 said they wanted to see more email content. For respondents 55+, 30% wished to see more email content.
Hubspot's report also revealed that:
43% say that branded video content is the preferred medium.
36% prefer branded image content.
18% prefer branded written content.
Personalized CTAs convert 202% better than generic CTAs.
Think Forward recently released a report about the latest insights for branding and marketing and discovered that:
Online searches are more about content curation than seeking information.
Users want to search by a specific feeling vs. searching a specific topic.
Storytelling is becoming less linear in content and copy, which reflects real life.
SEMRush also has some fascinating insights.
97% said that content marketing is part of their marketing strategy.
55% said that quality content made them successful.
46% that SEO optimization boosted their success.
41% attributed their success to creating video content.
35% attributed their success to website optimization.
37% said their best content was through video.
36% said blog posts.
22% said success stories.
16% said case studies.
Regarding outsourcing, 51% of companies do not outsource content creation. Of the 49% that outsourced content creation:
58% outsourced graphic design.
43% outsourced video content creation and editing.
40% said they outsource copywriting.
29% would outsource SEO services.
The Nielsen Norman Group released a study where they found that:
People are more likely to scan for words and not read through the copy.
Users are scanning SERPs less, likely due to the rise of SERP features in search engines.
In an article by Orbit Media, Influencer Outreach and Paid Traffic are the most effective sources of generating traffic. Yet they are the least used methods of generating traffic at 8% and 12% respectively.
44% of accounted traffic was attributed to Influencer outreach.
41% of accounted traffic was due to Paid Ads.
Website Copywriting Statistics
Websites continue to be the central hub for your brand. Therefore, your copy must hold the audience's attention or else you risk losing sales.
According to Hubspot:
67% of people say they go to the brand website if they want to know more about their brand.
Additionally, SEMRush reported that:
Headings with the word "Guide" attracted 3x more organic traffic.
Articles with videos got 83% more traffic than articles without videos.
41% of low-performing content has too many complex words.
43% of low-performing content has too many long sentences.
Paragraphs longer than 90 words are too long.
44% of low-performing content did not have any keywords.
Landing Page Copywriting
The copy on your landing pages is especially crucial, because the success of your products and services depends on it. A high conversion rate is the best indication that your landing page copy is effective.
Unbounce's research revealed:
76.8% of landing pages did not have social proof. The absence of social proof hurt their conversion rate.
Pages with social proof converted at an average of 12.5%.
Pages without social proof converted at an average rate of 11.8%.
Email continues to convert the highest at a rate of 13%.
Mobile landing pages are more likely to convert your audience than desktop landing pages.
Word count affects conversion rates on a landing page.
Landing pages with less than 100 words converted better than landing pages with 500 words by 50%.
Social Media Copywriting Statistics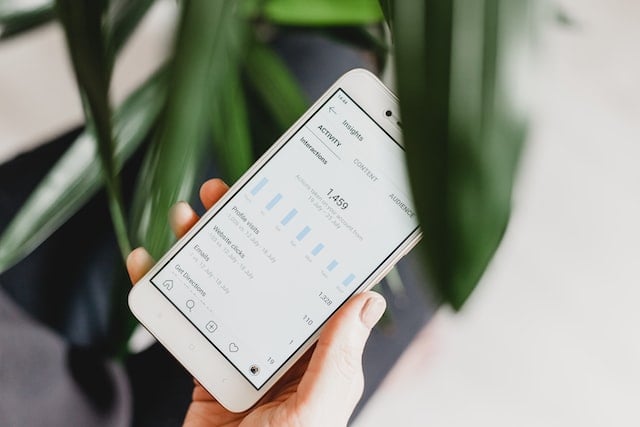 Social media platforms are excellent for building brand awareness and sharing your content. Current trends show that users want to curate their feeds with content that resonates with their values. Therefore, your copy has to cut to the chase and speak to your audience's needs.
Social Media Examiner released their 2022 Report, and here are some of the latest statistics related to copywriting.
Marketers are diversifying away from Facebook. Only 47% selected Facebook as the most important social media platform vs 67% in 2018.
67% of marketers want to use Youtube more, and 69% want to learn more about organic video marketing on YouTube.
85% of marketers said that social media boosts your brand exposure.
LinkedIn and Facebook generated more leads at 43%.
In the B2C niches, Facebook is the most popular social media at 55%.
In B2B, LinkedIn is most popular at 40%.
72% B2C marketers use Facebook ads, which is higher than B2B marketers at 67%.
38% of B2B marketers are more likely to use LinkedIn ads than B2C marketers at 19%.
Which social media platforms do people use? In 2021, Pew Research ran a study that uncovered that:
81% of people use YouTube.
68% use Facebook.
40% use Instagram.
31% use Pinterest.
28% use LinkedIn.
In another recent study by Pew Research, they found that more people use social media as a news source.
Of the 70% of US adults that use Facebook, 31% of people get their news regularly from Facebook.
Of the 82% of US adults that use YouTube, 25% get their news from there.
All social media platforms except TikTok have shown a downward trend of people getting their news from the platform over the last three years. TikTok shows a steady increase from 22% in 2020 to 33% in 2022.
In a social media study by Hubspot:
82% of marketers used social media to repurpose content.
80% of marketers say funny content is the most successful way to increase engagement.
68% of marketers stated they work with influencers to boost their reach.
27% of respondents said that the most difficult challenge is creating engaging content .
While according to Twitter:
Posting more tweets within a short period of time increases your chances of gaining followers by 50%.
Tweets with hashtags increase engagement by 100%.
Brands that tweet fewer URLs and 100% more mentions are 17% more likely to grow their follower count.
Email Copywriting Statistics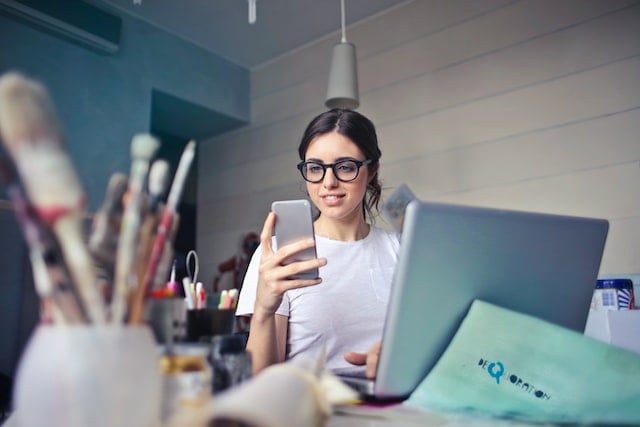 Email marketing continues to be the best marketing channel. These trends show the importance of mobile optimization and building trust with your followers.
According to a report by the Radicati Group:
Every day 347 billion emails are sent, and it is expected to rise to 361 billion by 2024.
4.37 billion people have email addresses, and are expected to rise to 4.48 Billion by 2024.
After analyzing their data, Constant Contact uncovered these email marketing statistics:
21% of emails are opened in the first hour.
30% of marketing professionals say that the biggest advantage of email marketing automation is it saves them time.
Super Office uncovered that email open-rates on mobile devices have increased by over 100% since 2011. This shows just how important it is to optimize your copy for mobile devices.
In 2020 81% of emails were opened via mobile devices.
80% of emails not optimized for mobile were deleted immediately if they were opened on a mobile device.
Get Response concluded that emails with the highest conversion had less than 50 characters in the subject line.
Why do people opt-in to email subscriptions? And when do they unsubscribe? According to Hubspot:
28% of people opt-in to keep up with new sales, coupons, and events.
25% opt-in for content updates such as blogs, videos, and other resources.
51% of people who unsubscribed say it was because the emails came too often.
17% felt the emails were too spammy and over-promotional.
17% felt the content was low value.
10% felt they were not receiving the content that they expected to receive.
34% said there were too many emails in a day.
17% said there were too many emails in a week.
In a similar study by Marketing Sherpa, they found that the frequency of emails consumers expect varies widely.
86% expect to see emails from brands at least monthly.
68% of people want to see marketing emails weekly.
15% want to see emails every day.
Contrary to popular belief, affluent consumers were likelier to be interested in sales and coupons than consumers with less affordability.
96% of people earning $75,000 – $99,900 wanted to receive promotional emails from brands they were subscribed to.
92% of people earning over $100,000 wanted to receive promotional emails from their subscriptions.
Thus it is clear that knowing your target audience is crucial when it comes to drafting your email copy. You may need to segment your email list so that your audience will be satisfied with the content and the frequency of your emails.
When it comes to email subject lines, OptinMonster discovered:
47% of email recipients say they open an email based on the subject line alone.
69% of email recipients mark an email as spam based on the subject line alone.
Personalized subject lines with a name included will boost open rates by 10-14%.
What days are the best to send emails? According to this report by Campaign Monitor:
Monday was the best day, with the highest email open rates at 22%.
Tuesday was the day with the highest Click-through-rates at 2.4%.
In 2022, Litmus released a study where they discovered:
For every $1 spent on Email marketing, an average ROI of $36 is generated.
Companies that run A/B split tests on email marketing generate 82% higher ROI than companies that do not split tests.
Animated gifs in emails generate a 105% higher ROI than emails that do not have any gifs.
SEO Copywriting Statistics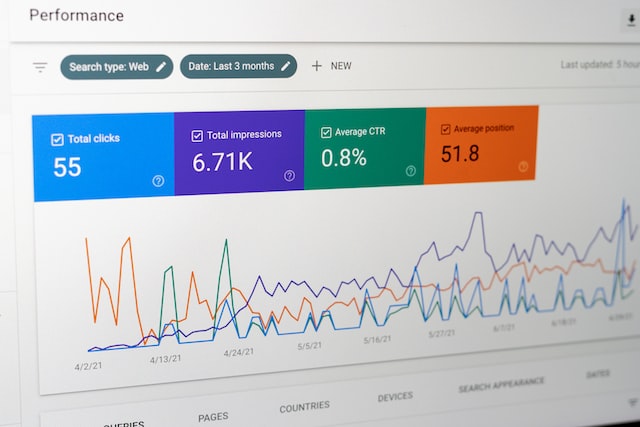 Search engine optimization (SEO) is becoming a staple in content marketing today. Search engines such as Google and Bing place a huge emphasis on producing quality content and the current copywriting statistics reflect that.
Hubspot's report revealed that:
69% of marketers invested in SEO.
71% of SEO investments were in keywords.
50% invested in Localization.
48% invested in mobile optimization.
What turns off consumers? A study by Agility PR found that:
Web visitors are 70% less likely to click on an ad if there are spelling and grammatical errors.
As a result, Google changed its pricing policies and charged more for ads with spelling and grammatical errors.
72% more for ads with grammatical errors.
20% more for ads with clear spelling errors.
According to Buffer:
The optimal length of an SEO title tag is 55 characters.
A/B Testing Statistics
A/B split testing is critical in optimizing your marketing campaigns. The smallest and most subtle tweaks to your copy can help you generate higher conversions.
There is an art to even the smallest levels of copywriting, like buttons. In this case study by Unbounce:
They improved conversions by 35.81% by changing the color and shape of the opt-in button.
In a button A/B split test, they found that changing their button from "Start your free 30-day trial" to "Start my free 30-day trial" increased click-through-rates by 90%.
Similarly, Veeam Software improved its click-through rates by 161.66% with A/B split testing.
Craft Your Marketing Strategy With These Copywriting Statistics
With this data, you might think, "Where do I begin with my content marketing strategy?"
And the answer depends on your target audience.
With these copywriting statistics, you can build your content strategy to help boost your brand awareness and increase your revenue.
Copywriting is a core component in all marketing channels and, therefore, should be the building block of your strategy. So start today and use these statistics to grow your business!