The Beginner's Guide to Instagram Marketing (+ Benefits & Tips)
Emjae Williams
Instagram started as a platform for showcasing breathtaking images but has since evolved far beyond that. Today it is one of the most used social media platforms, amassing more than 1 billion active users each month. These users come from diverse backgrounds and represent numerous demographics, which makes Instagram a vital tool for businesses looking to reach new audiences.
Incorporating Instagram marketing into your business strategy can yield astounding results. But without a proper plan, simply having an account is not enough to grow your business.
We've done a deep dive into what it takes to effectively market your business on Instagram and uncovered the best ways to create your strategy. Here's everything you need to know about Instagram marketing and how to leverage this growing platform!
Why Instagram Marketing is Important for Your Business
Social media marketing with Instagram is one of the easiest ways to get your business seen for several reasons. Initial set-up takes little to no effort, the platform is among the easiest to use, and running ads doesn't require a massive budget.
Let's take a more in-depth look at some of these benefits.
Increases Awareness of Your Brand
One of the main benefits of social media marketing and in particular Instagram marketing is the fact that getting started is completely free. Sure you can run ads to increase the reach of your content if you choose. But even if you don't have a large marketing budget, the right Instagram marketing strategy can help you get your brand seen by the right people. Additionally, Instagram has many features that can help you make the most of your account, again, all without spending a dime.
You're able to share who your brand is, what you have to offer, and who you hope to serve. Instagram has made it extremely easy to share content, which is a bonus for new users. If your content is engaging and relatable, other users are likely to share it with their own followers, thus increasing your reach. This is key to building awareness for your brand.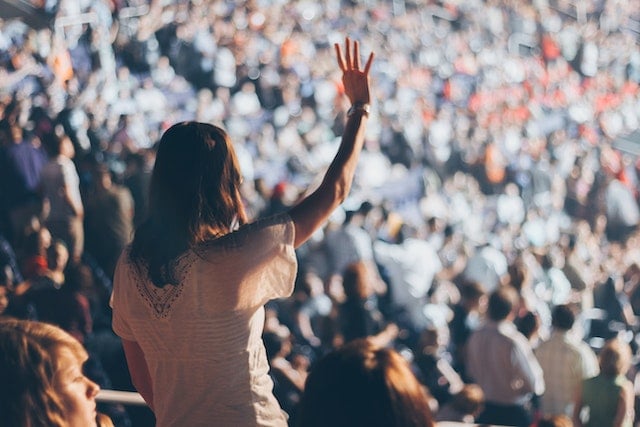 Gives You Insight into Your Audience
An Instagram business account gives you access to several key features such as data tracking. This allows you to analyze the performance of your content and get a better sense of who your most engaged audience is. Instagram generates all the information you need to know what works and what doesn't. It tracks likes, what content users save, what posts get the most comments or replies, and what content is most shared.
Oftentimes brands have a certain audience they hope to target but find that their content resonates with a completely different group. This insight can be used to improve your Instagram advertising strategy so you know exactly where to focus your efforts.
Adds to Your Credibility
Let's face it – we live in a digital age where almost anyone who is anyone is expected to have a digital presence. If you don't yet have a website, Instagram is a great way to cultivate your digital presence. One of the first places people will search for a business they just heard about is on social media. Not having a social media presence can alienate a large section of your ideal audience or even make them suspicious of your business.
Instagram facilitates more immediate interaction so they're more likely to send you a message than to call or send an email. This will further add to your credibility and increase your brand's reputation.
Boosts Your Sales Potential
More than 50% of Instagram users make a purchase either in the moment or after seeing a product or service on Instagram. Instagram has made it much easier for users to make a purchase by including features such as shoppable posts and the option for brand owners to link their e-commerce sites to their accounts.
With the potential to reach a wide group of people who are already likely to make a purchase, your chances of getting sales from your Instagram account only increase as you refine your strategy.
Allows You to Connect with your Audience
Instagram has the highest rate of user engagement, which means you have the opportunity to build a connection with your audience. People are more likely to support a brand they know and trust and these interactions will help you do just that. The nature of Instagram also lends itself to a less formal interaction than emails would so you get to show even more of your brand's personality and connect on a deeper level.
Start by following users who have followed your page and responding to their comments. In some cases, you can even engage with their posts, especially those that relate to your brand. If they've created content using your products or left reviews, ask them for permission to use this as a post of your own and mention them in your caption.
It shows that not only do you see them but you truly appreciate them. It also shows potential followers that you care about your customers.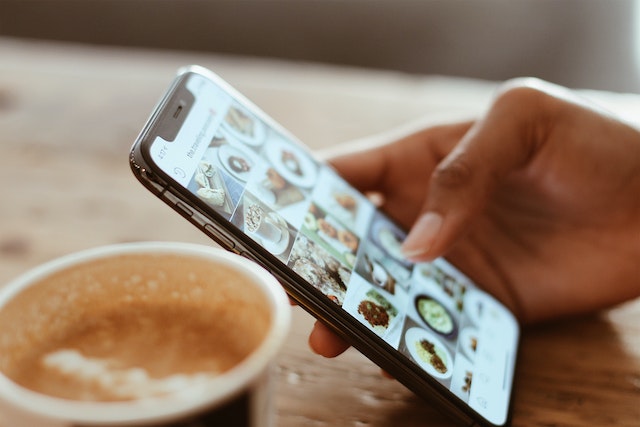 How to Create an Instagram Business Account
Now that you understand the benefits of incorporating Instagram marketing into your strategy, you might be ready to get started.
First, you need to have an Instagram Business account but this is easy and free to create. Your business account, unlike your personal account, gives you access to a large number of features and is the only way to gather insight from your content or run ads.
If you don't yet have a personal account, you can create one by following these steps:
Install the app
Tap Sign Up With Email or Phone Number if you're using an Android or Create New Account on iPhone
Enter your email address or phone number – this will require a confirmation code
Tap Next
Create a username and password, fill out your profile info
Tap Next
Once your personal account is set up, follow these steps to convert it to a business account:
Go to the profile section and tap Menu in the upper right corner
Then tap Settings
The Switch to Professional Account option will be listed directly under Settings
Tap Account
Then tap Switch to Professional Account
Tap Continue
Here you'll need to select a Category for your business and tap Done
Confirm by tapping Ok
Tap Business
Tap Next
You'll be prompted to add contact details and tap Next. Or tap Don't use my contact info to skip this step but it's advised that you include these details for credibility.
When creating your business account, there are a few things you need to keep in mind:
Create a username that relates to your business or business name. This will help to make you immediately identifiable.
Use your business' logo as your profile picture. This will make it easier for potential followers to find you.
Describe your business. Add a short description of what your business is and what you have to offer in your bio.
Make your contact information public. Ensure your business' contact information is public so users can contact you.
How to Build Your Instagram Marketing Strategy
Now that your account is set up it's time to think about your strategy. This will direct what kind of content you create and post, who you target certain ads to, and what metrics you focus on.
1. Zero In On Your Instagram Marketing Goals
As with any strategy, you need to first decide on your goals. This will guide all other aspects of your plan. Be as specific as you can. A goal as simple as 'getting more followers' or 'increasing engagement' isn't specific enough. You can apply the SMART principle here:
Specific: How many followers would you like to gain? How much money would you like to make? What percentage would you like to see your performance increase by?
Measurable: Are these numbers something you can track? Increasing brand loyalty, for instance, is not easily measurable but getting 10 new comments per post is.
Attainable: Be realistic with your goals. It's not likely that you'll have 6000 followers after 1 month with a small budget but you can realistically gain 500 new ones. Getting $10,000 in sales in one month when you only have 3 low-end products is not as attainable as $2,000.
Relevant: Your goal needs to be relevant to your brand. And the stage that you are at. If you're just getting started it might be more relevant to grow your following than to focus on how much your content is shared, for instance.
Timebound: Give yourself a timeline in which to achieve your goals. Are you committed to achieving these results in 1 week? A month? 3 months?
Once you're clear on what you hope to achieve, you can start focusing on who you want to target.
2. Get Clear On Your Target Audience
One major mistake lots of entrepreneurs make when getting started with marketing is trying to reach everyone. Why? There's a misconception that if you try to reach everyone you'll reach more people but that isn't so. The type of content you'd use to communicate with a 25-year-old mom with a newborn is not the same message that would work for a 35-year-old single dad with two teenagers – even though they're both parents. Likewise, the way you communicate with people who are interested in books would differ from people who play video games.
Being clear on who your target is, what their needs, wants and interests are, and what type of content resonates with them helps you to create a more effective strategy. You're able to focus your efforts and resources on optimizing your approach for a smaller group of people rather than spending them casting a wide net and hoping for the best. Over time, you can refine your approach based on the results you see. You might even find that your audience isn't exactly who you thought it would be and that will only help you to improve your strategy
3. Research Your Competitors
If you haven't already, now is the time to look at what your competitors are doing on Instagram. What type of posts are they making? What is the tone of their copy? What images seem to be resonating with their followers? Learning from what they're doing and finding ways to improve on their approach is a solid way to create an effective strategy.
That added insight can reduce the time spent on testing and refining your own approach. It also gives you an idea of what you need to do differently so you can stand out from them. What makes you worth following or buying from? What's your unique selling point? In what ways can you connect with your audience that they can't?
4. Develop Your Instagram Content Strategy
Now that you have a clear idea of your goal, who you want to reach, and how to stand out from your competitors, it's time to focus on how you'll do this. Think about what your audience wants to see, what they're most likely to engage with, and how you can best tell your brand's story.
Though Instagram started as a photo sharing platform, it has long evolved beyond that. You can now share story posts (content available for 24 hours), short videos, or Reels, longer form videos through IG TV, host Instagram lives, or Carousels. While you might not want to include all of these formats, it is important to choose a mix of them.
You then need to decide on your posting frequency. Will you post stories daily and wall posts every other day? Or wall posts daily and occasional story posts? Will you host weekly lives? Choose a frequency you know you can maintain so your followers quickly learn what to expect from you.
You'll also have to consider the themes and types of content you'll share. It can be a combination of educational, engaging, informative, or inspirational posts. You can share behind-the-scenes footage from your business, user-generated content, or customer testimonials. You can choose to only explore light, humorous topics or more serious ones.
Hashtags will be a major factor in getting your content seen. When creating your content strategy, do some research into the trending hashtags you can leverage. Choose those that relate to your brand or complement it well.
A great way to leverage popular hashtags is by celebrating fun, quirky days. This adds a lighthearted side to your brand, no matter what your main focus is, and is one way to increase your reach. Again, find days that relate to your brand in some way such as Peanut Butter Lover Day if your brand focuses on pets or generic ones like Random Acts of Kindness Day, and put your own spin on it.
As you can imagine, your content strategy is closely tied to your audience, which is why identifying them was such an important step.
5. Create Your Instagram Business Account
We covered the steps to set up a business account earlier but now you're ready to optimize it and take advantage of the features available.
Information you should add to your profile includes your business hours, location (if you're an online business you can choose to only share your country), contact information, and your website URL. You can share additional information by utilizing the highlights feature. These are story posts that you make permanent and are shown below your profile. This is where you can add your FAQs, steps to make a purchase, your brand's story, or a list of your services.
A handy feature that Instagram offers is saved replies, where you can create set responses to your frequently asked questions and save them in your inbox. If you have a virtual assistant or community manager who manages your page, this will help them to increase the response rate while relaying accurate information.
6. Set Up Your Content Calendar
Instagram thrives on grid appeal – content that at a glance makes visual sense, is appealing, and is clearly connected. The best way to achieve this is to plan ahead and create a content calendar. This is also the best way to be consistent with posting.
There are a number of tools you can use to make the planning process easier such as Planoly, which is a visual planner that gives you an overview of how your content will look once posted. You can also opt to keep things simple and plan your content in a Powerpoint presentation, or Spreadsheet.
The key thing to bear in mind is that you want to have an idea of what the month will look like. How the visual elements look next to each other, if the captions relate to the visuals, if the content aligns with your brand's focus and personality, and if you're making the most of the content you have. This will help you to stay on track and ensure that you aren't scrambling to figure out what to post each week.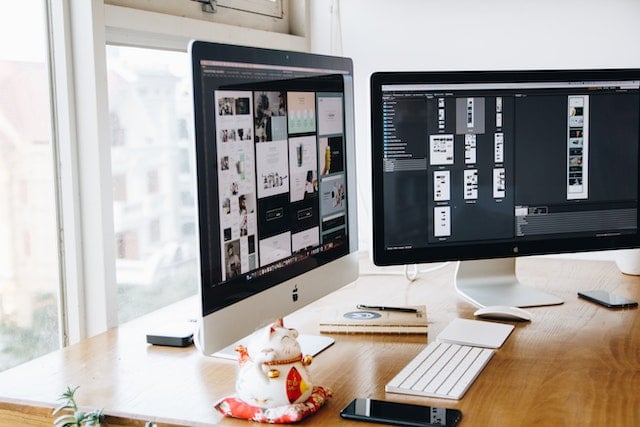 7. Design And Publish Your Content
If you've seen all those gorgeous Instagram posts, it can be intimidating but you don't need to be a designer to create visually appealing content. Tools like Canva, Animoto, and Visme can help you to create amazing content. You can use their templates or purchase templates from designers and add your own elements to make them suited for your brand.
Things to keep in mind when designing your content are your audience, your content theme, your brand palette, and your logo placement if you choose to include it. These elements will help to create your brand's visual identity so over time followers can easily point out your content while scrolling through thor feed. Think of a brand whose content you can spot from anywhere simply because of the elements they use. That's the kind of brand recognition you want for your own brand.
Another aspect of your content you need to pay attention to is your captions. While Instagram is primarily about eye-catching visuals, your copy is important. This is one more area for your brand's personality to shine through and another way to encourage engagement. The captions you craft will be guided by your brand tone because you want to ensure consistency in your messaging. If someone leaves your Instagram account and checks out your website, there should be no confusion about whose page they're on.
We all dream of having that viral moment, that one piece of content that racks up thousands of views and comments almost overnight. And the best way to get that kind of traction is to get with the trends. Using hashtags, viral audio, filters, or hopping onto Instagram challenges can be a great approach. Be mindful though that not all trends will suit your brand or audience. Instead, choose only those that naturally align with your brand.
Once you have designed your content you're finally ready to share it with the world. You can post directly from your Instagram account, or through other platforms such as Canva, Hootsuite, or Buffer. These tools allow you to schedule your posts in advance which is perfect for ensuring consistency. 
8. Grow Your Instagram Following
One of the easiest ways to grow your following is by running ads. This gives your content more traction, increasing your reach and the odds of your ideal target finding your page. With an effective Instagram advertising strategy, you can quickly accumulate a large following, even with a small budget. Instagram's cost-per-click is between $0.70 and $1, meaning you pay about $1 for every user who clicks on your ad.
If you don't want to go the route of ads, you can still grow your page organically but it will take more effort. The findings from your strategy research would have shown you what works best for your targets and by using this information, you can optimize every piece of content you produce.
Alternatively, you can partner with other brands or content creators. You can co-host Instagram lives, do 'page takeovers', and share their content while they share yours – essentially leveraging their audience to grow your own.
9. Convert Your Followers Into Customers
Now that you've started to accumulate followers, your next goal is to convert them to paying customers. A large following is only beneficial if you're able to take this next step. Your focus should first be on building awareness. Chances are they're willing to buy – they just don't know that you have something to offer.
Create content that talks about your products and services. Show them the benefits, answer the most asked questions, or show them how it works. Don't shy away from 'selling' to them in the comments as long as you're doing it naturally.
If you have an online store, connect it to your Instagram account so you can create shoppable posts that make it easier for them to view product information and make a purchase. Your aim is to make the process as easy as possible for them. If you don't, you can include a list of what you have to offer in your highlights so followers can easily view them. Make it explicit – you can call that highlight 'Products' or 'Services', something that makes it clear.
Instagram ads will also be extremely helpful in achieving this goal. With a wider reach, you have a much higher chance of getting sales by prompting a few posts or creating special ads about your offers.
10. Track And Analyze Your Results
All business accounts allow you to access insights into how your content and ads are performing. You can find this by tapping the hamburger menu icon in the right corner of your profile and selecting Insights. Here you'll find data on your impressions page reach, page follows and unfollow, and post engagement.
A good rule of thumb is to review your results monthly and use the findings to create your new content. Focus on the rate of your growth and not so much on the number of new followers. For reference, Instagram's growth rate is between 1.5 to 2.5% per month. Over time you'll begin to notice trends in your growth and be able to set your expectations based on those results.
Another key metric to measure is your engagement rate. This looks at how your audience interacts with your content – likes, comments, views. This is the best metric to use when refining your content strategy. The average engagement rate on Instagram is 4.7% but much like before, you'll begin to see trends that you can use as your brand's benchmark.
Instagram Marketing Tips and Best Practices
We've covered a lot about why you need to use Instagram to market your business, how to set up your account, and how to create an effective strategy. You're well on your way to mastering Instagram marketing but here are a few additional tips and best practices to increase your chances of running successful marketing campaigns.
Develop and Maintain A Visual Brand Identity
Instagram is built on visual appeal and this is an opportunity to create an easily recognizable look for your brand. This can be done by using a certain color palette or artistic style for your posts, or simply including branding elements such as your logo. The advantage of having an established brand identity is that your followers will immediately recognize your content.
But don't be afraid to try new things. As you grow you can experiment with different visual elements and see what resonates with your audience. Just be sure that the content remains true to your brand and aligns with your focus and message.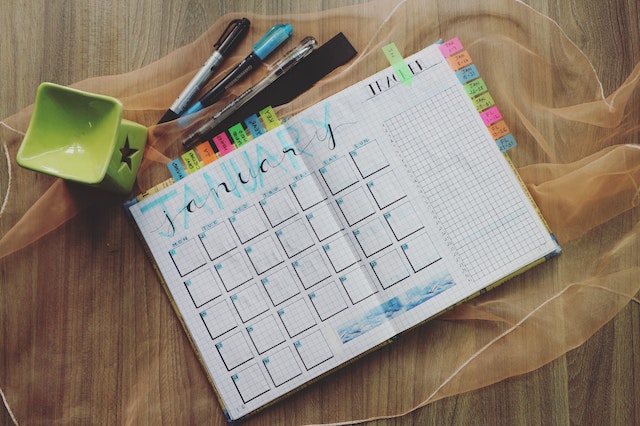 Be Consistent with Posting
While you don't have to post multiple times per day or even every day, the more frequent and consistent you are with updates, the better your content will perform. The Instagram algorithm favors pages that are active so going a few weeks without making updates or running ads will negatively impact your overall performance.
Consider planning your Instagram content a few weeks ahead and using scheduling tools so you don't forget to make posts. Pay close attention to the days and times your audience is most active and schedule your posts to go at then. This will lead to higher engagement and an increased chance that your followers will take the desired actions.
Keep Refining Your Strategy
Instagram's algorithm and trends are constantly changing and your strategy needs to keep up. Pay attention to changes on the platform and find ways to work with them. Likewise, you need to regularly analyze the performance of your past content to see what seems to be working and what isn't and adjust your strategy accordingly.
A good rule of thumb is to assess your monthly performance, especially if you post frequently. It gives you a clear idea of what your audience is responding to and you can test other content, assess and refine so more.
This is a continuous effort but one that is key to making your strategy successful.
Prioritize Engagement
Though the ultimate goal is to grow your business and increase sales, you need to make engagement and interaction a top priority. If you only post about your products your followers will soon lose interest. If you only interact with them to promote an offer, they'll start to ignore you. Make your content a balanced mix of engaging content and promotions.
Have Q&As, host giveaways, use story polls to get their feedback, and include gamified content or host challenges. Make it so they want to keep following you and will encourage others to support you as well.
Using Instagram Marketing to Scale Your Business
There's no doubt that Instagram is a valuable tool. With a strategic plan, you can increase awareness about your brand, build a large customer base, and increase sales. It offers myriad tools to help businesses connect with potential customers and makes it easy for those potential customers to take action.
With the low initial investment needed to get started and the potential for growth, Instagram marketing is an approach you need to include in your marketing plan.
Now that you know how to market on Instagram and what makes an effective strategy, you're well-equipped to make the most of the platform!