Better Outcomes Using ChatGPT (Marko Schmitt)
The artificial-intelligence tool ChatGPT presents a world of opportunity for coaches. But with anything game-changing, there can be fear, confusion, and resistance. Marko Schmitt shows us how he's using ChatGPT to improve his work and client outcomes.
Here's the link to learn more about Danny's special offer: http://www.Mirasee.FM/intensive
Marko Schmitt is an entrepreneurial coach in the ACES program at Mirasee with a background in business start-up, funding, and growth.
In this episode we discuss:
The three keys to using ChatGPT with your clients
How would a career coach use this tool?
Using ChatGPT to generate first drafts
Ways this technology can preserve your clients' transformation
Using ChatGPT to explore market and business trends
How this and other AI tools can enhance or wreck your reputation
"One of the things that ChatGPT can do is essentially take the area you're interested in and reflect more possibilities of how you look at what you're doing."Marko Schmitt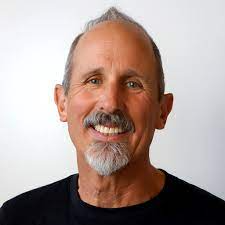 Marko Schmitt is an entrepreneur, coach, three-time founder of funded startups, and former circus performer. As a business advisor with the Small Business Development Center, he worked with hundreds of entrepreneurs to start and grow businesses. He also served as chair of the Economic Development Committee of Taos MainStreet and volunteers for SCORE. 
Marko has first-hand experience with every stage of business growth, and loves helping entrepreneurs to identify their business objectives and develop a path for achieving them.
Resources or websites mentioned in this episode:
Mirasee
Coaches Console
Credits:
Host: Melinda Cohan
Producer: Michi Lantz
Supervising Producer: Cynthia Lamb
Executive Producer: Danny Iny
Audio Post Supervisors: Evan Miles and Christopher Martin
Audio Post Production: Post Office Sound
Music Soundscape: Chad Michael Snavely
Making our hosts sound great: Home Brew Audio
If you don't want to miss future episodes of Just Between Coaches, please subscribe to Apple podcasts or Spotify or wherever you're listening right now. And if you liked the show, please leave us a starred review. It's the best way to help us get these ideas to more people.
Music credits:
Track Title: Clouds
Artist Name: Acreage
Writer Name: Marshall Usinger
Publisher Name: BOSS SOUNDSTRIPE PRODUCTIONS
Track Title: Coastline Dream
Artist Name: Wild Sky
Writer Name: Adam Simons
Publisher Name: BOSS SOUNDSTRIPE PRODUCTIONS
Track Title: Coo Coos
Artist Name: Dresden, The Flamingo
Writer Name: Matthew Wigton
Publisher Name: A SOUNDSTRIPE PRODUCTION
Track Title: Stars & Trees
Artist Name: Outside The Sky
Writer Name: Dustin Ransom
Publisher Name: A SOUNDSTRIPE PRODUCTION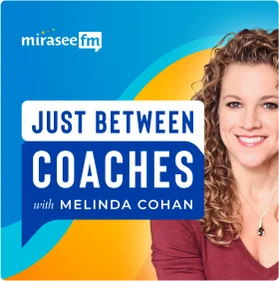 Just Between Coaches
This show is like Oprah's couch, where conversations cut straight to the heart of the topic, but... it's only for coaches! Melinda Cohan of the Coaches Console explores the tough questions coaches face on a regular basis. With a new guest host each episode, Melinda provides tactical advice and strategies to address issues like "How do I deal with price resistance?" and "Should I fire my client?"