Free Time to Spend as You Wish Is Everything! (Sophie Lizard)
A feeling of constant restlessness has always been a driving force for Sophie Lizard, the co-founder of Be a Freelance Blogger.com. Unless she found the work meaningful, she would move on to the next job within six to twelve months and not commit herself to anything.
But when the economy hit bottom in 2008, she lost her job. Now, what should she do? The precarious situation forced her to commit to the one thing that's always been important—writing. In this episode of Making It, she shares her story of what 'making it' means to her.
"Your own voice is really not as relevant as your ability to write in the voice that is needed for the work you're doing. So that's an interesting split there between people who are going to blog for themselves and people who are going to blog for clients."

Sophie Lizard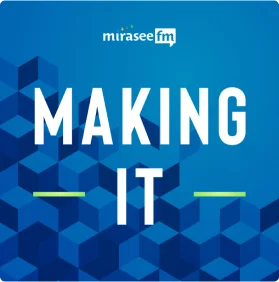 Making It
If you're an online entrepreneur, Making It was made for you. In each episode, real-world entrepreneurs tell their stories in their own words. They define what "making it" means in the busy space of online business. And they reveal what they've learned in their journey toward making it… lessons you can use in your own business.