Free Time to Spend as You Wish Is Everything! (Sophie Lizard)
Episode summary: A feeling of constant restlessness has always been a driving force for Sophie Lizard, the co-founder of Be a Freelance Blogger.com. Unless she found the work meaningful, she would move on to the next job within six to twelve months and not commit herself to anything.
But when the economy hit bottom in 2008, she lost her job. Now, what should she do? The precarious situation forced her to commit to the one thing that's always been important—writing. In this episode of Making It, she shares her story of what 'making it' means to her.
"Your own voice is really not as relevant as your ability to write in the voice that is needed for the work you're doing. So that's an interesting split there between people who are going to blog for themselves and people who are going to blog for clients."

Sophie Lizard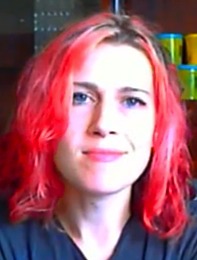 Guest Bio: Pro copywriter and blogger Sophie Lizard is here to help her clients make money with words. She's the founder of Be a Freelance Blogger.com and specializes in copywriting, blogging, and non-fiction ghostwriting. Her favorite topics are science and technology, culture and subculture, psychology and design, and the spaces in between. And she's been told that she is "like a one-woman TED conference without any breaks." 
For the past few years, Sophie has made a living blogging on other people's blogs. Her blogging income supports her whole family, even though she only works part-time.
How did she do it? By becoming an expert in freelance blogging. So if you want an intelligent writer and editor who never stops connecting the dots, that's her.
Sophie has worked with lots of awesome entrepreneurs—Stever Robbins, Melinda Cohan, Danny Iny, Tom Poland, Chris Brogan, Ron Friedman–as well as global brands, exciting startups, and a couple of confidential celebrities.
Resources or websites mentioned in this episode:
Credits:
Guest: Sophie Lizard
Hosts: Danny Iny & Abe Crystal
Producer: Cynthia Lamb
Executive producer: Danny Iny
Assembled by: Geoff Govertsen
Audio Post Supervisor: Evan Miles, Christopher Martin
Audio Post Production: Post Office Sound
Music soundscape: Chad Michael Snavely
If you don't want to miss future episodes of Making It, please subscribe to Apple podcasts or Spotify or wherever you're listening right now. And if you liked the show, please leave us a starred review. It's the best way to help us get these ideas to more people.
If you have a question for Making It, put the show title in the subject line and send it to podcasts@mirasee.com
Music and SFX credits:
Track Title: Sweet Loving Waltz
Artist Name(s): Sounds Like Sander
Writer Name: S.L.J. Kalmeijer
Publisher Name: A SOUNDSTRIPE PRODUCTION
Track Title: The Sunniest Kids
Artist Name(s): Rhythm Scott
Writer Name: Scott Roush
Publisher Name: A SOUNDSTRIPE PRODUCTION
Track Title: Arches
Artist Name(s): Aaron Sprinkle
Writer Name: Aaron Sprinkle
Publisher Name: BOSS SOUNDSTRIPE PRODUCTION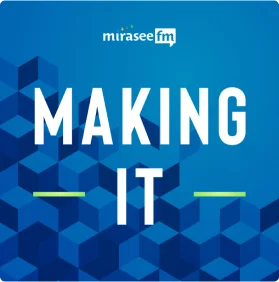 Making It
If you're an online entrepreneur, Making It was made for you. In each episode, real-world entrepreneurs tell their stories in their own words. They define what "making it" means in the busy space of online business. And they reveal what they've learned in their journey toward making it… lessons you can use in your own business.