When Should You Hire an Online Course Coach?
Matthew Turner
Updated by Tara Malone
Does a coach need a coach?
Some people believe that good coaches and teachers don't need a coach or teacher of their own. They might feel that if you're a successful course creator, hiring a coach would prove to your students that you're not as good as you say you are.
But here's the thing.
Even the greatest coaches who lead the greatest teams bring in consultants, speakers, authors, and academics to help them and their players. The same applies in business as big companies hire specialized thought leaders to help them with specific issues.
So the fact that you, a course creator, needs to hire a coach doesn't minimize your talent, skill, or expertise.
If anything, it proves to their students that they truly care because they've invested in themselves and their course, ensuring they deliver the most impactful program possible.
In this article, we'll consider why you might want to hire an online course coach and highlight some situations when hiring a coach makes sense.
Let's get started!
Why Hire an Online Course Coach?
Do all course creators need to hire a coach, join a program, or buy a course to help them create courses? No, not necessarily. Some people have a very specific course in mind, already have a large following, and don't have huge ambitions to scale it.
For these people, hiring an online course coach may not make sense.
But for everyone else, there are a few strong reasons why you should.
Speed
The reason anyone hires a coach in any situation is to speed up the process. Many times, you can learn how to do something on your own. You can read books, test ideas, and watch endless videos. Yet all this takes time.
You end up taking the long route, and there's no guarantee that you'll end up with a successful course.
You may launch it to no sales. Or you might miss an important step. You'll likely make a few costly mistakes. Hiring an online course coach doesn't mean you're immune to any of this, but you hire them because they have been there already and know what you should and should not do.
They take an otherwise year-long process and condense it into a month.
They save you time, and with it money, stress, and sleepless nights.
Accountability
This is possibly the biggest reason talented athletes hire teams of coaches, especially individual competitors. On your own, you're always susceptible to taking a day off, going easier than you should, or cutting a few corners.
We're all human. We all get complacent.
Hiring a coach brings an outside force into the equation, pushing you to do what you said you would. They keep you accountable. They help you to come up with a plan and then execute it week after week until it's complete.
Relevance
Another reason why course creators might hire an online course coach is that they don't necessarily have the skills to launch or even create one.
You may have all the expertise necessary to teach your topic, but does that translate into building a course? Do you have experience:
One of the main reasons you should hire an online course coach is they have relevant knowledge in areas that you do not.
Impact
If you want to create, promote, and sell an online course that lasts the test of time, you need to have one thing at the center of your mind: impact!
What impact will you have on your students?
This is what guarantees success. If you solve a big problem, you'll sell lots of courses. The issue is, it's hard for you to figure out what this solution is on your own. You're too close to it. You have no room to bounce around ideas.
A coach brings this all-important outside perspective. They help you see what you would otherwise miss, and, more importantly, they keep bringing you back to the impact you need to have on your students.
Coaches help you research and build your customer profile
They help you hone in on their problem and pain
They help you figure out how you can best serve them
The course creators that hire a coach (or join some other form of program) are the ones that launch the most impactful courses.
Connections
Doing anything on your own is a lonely endeavor. Creating a course is no different, so hiring an online coach course ensures you don't slip into isolation.
Yet beyond this, they connect you with other course creators, potential students, industry thought leaders (bloggers, podcasters, influencers), and who knows who else.
You can do it on your own, and you can figure all this out in your own time, but do you really want to?
Will it help you create the best course possible?
Will it save you time, money, stress, and sleepless nights?
And will it help you have a lasting impact on your students?
Only you can answer that, so let's turn attention to whether you are or are not the sort of person who needs an online course coach to guide them.
Do You Need an Online Course Creation Coach?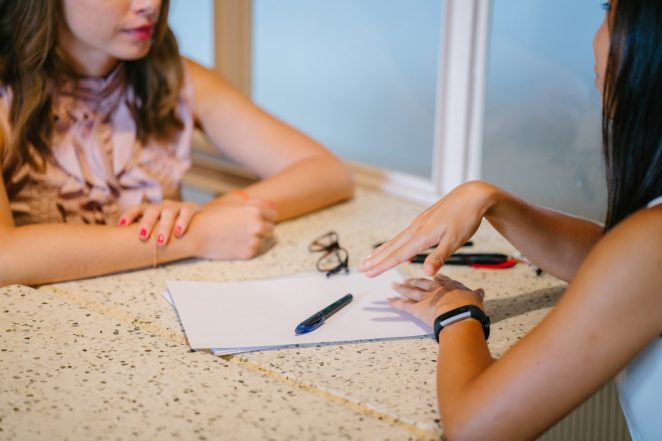 In our experience, every course creator, to some degree, needs help. We don't only work with new course creators, but experienced entrepreneurs, coaches, authors, and speakers who have launched hugely successful businesses, written best-selling books, and have massive online followings.
On the outside, it may seem like they don't need help. Yet what sets these successful people apart is that they understand they do. They are good at what they are good at, but not at what they're not. They only have so much time and energy.
Hiring an online course coach or joining an accelerator program of some kind simply makes sense.
So right now, consider whether you can relate to any of the following. If you can, you're a good candidate for hiring a coach or joining one of the online course accelerators we share toward the end of this article.
1) You Feel Overwhelmed
As we've already stated, there are a lot of pieces that go into creating, promoting, and selling an online course. Maybe you feel comfortable with some aspects of it, yet you likely feel completely overwhelmed by other parts.
Or maybe the idea of creating all the various course materials keeps you up at night.
Maybe you've read about a dozen different marketing tactics and you have no idea which to use.
Or maybe you're struggling to hone in on your customer profile and who you can best serve.
The reality is, this whole process is overwhelming. This is what we do here at Mirasee, and it can be overwhelming for us at times. There's so much you could do, so many people you could listen to, so many ways you could launch that it's hard to know what (and who) to listen to.
If you're feeling overwhelmed, an online course coach helps settle your mind and focuses you on what you need (and nothing else).
2) You're Confused by the Process
This is one of the most common pain points we come across when working with course creators. Many of our students and clients know what they want their course to focus on, but are unsure how to turn their idea into reality.
They can picture it in their mind, but have no clue what the actual process is.
In essence, the process of creating an online course isn't hard. But each step is vital, and if you miss one you will suffer the consequences later. It's not just the creation process that matters, either, but everything that comes after it: marketing, sales, partnerships, customer service, customer journey, community…
The whole process is easy to navigate so long as you have a guide who's been there before. If you try to tackle this process on your own, it is difficult (and overwhelming). So if you feel confused about what the process is and how you can turn your idea into reality, an online course coach is what you need.
3) You Are Unsure What Should Go Into Your Online Course
This is another common issue we come across when working with our entrepreneurs. They're successful at what they do, have written countless articles, and maybe even a book or two. They know they can create a great online course, and they know it will have a huge impact on their students.
The problem is, they have no idea what should go in it, when, and how.
An online course is different from a book, article, video series, or product. It's essential that it includes certain aspects. If you miss one, it can hugely impact your end result. So although you may have an idea of what should go into your online course, unless you have a clear understanding of this, you're entering into the process with one hand tied behind your back.
An online course coach helps you hone your skills so you include only what you need to.
4) You're Happy With Your Course But Don't Know How to Sell It
Another common pitfall is that you, as a course creator, have spent the last few months building your course. You've recorded and edited the videos and written the lesson plans. You've created the workbooks, quizzes, and feedback forms.
You may have even uploaded everything onto a platform like Teachable.
You've done all the hard work but then you stopped and realized… how do I sell this?
Some of the best course creators, coaches, and teachers fall short with marketing. It's not that they're bad at marketing and sales, but rather they don't know what to do and when. This is costly, both in actual money spent and potential income lost.
Marketing is very important to an online course. Having the right sales process is, too. It doesn't matter how good your course is if nobody finds it.
So if you find yourself unsure how to promote and sell your course, or if you've already tried and struggled to build momentum, an online course coach will save you time, money, and lost sales.
5) You're Struggling to Find the "Perfect" Course Idea
Above all, you need to know who your student is.
This isn't only important for building your course, but for promoting it to the marketplace. You need to know your core customer. You need to know who they are on a deep level, understand what their pain is, and appreciate where they consume content, how, and when.
Without this piece of the puzzle, nothing else works.
An online course coach helps you hone in on who your perfect customer is. Once you know this you can build a truly successful course, but until you do you have no chance at all.
These are just a few warning signs that hiring an online course coach might be beneficial for you. If you can relate to any of these, chances are now is the time for you to make this investment. You can work with someone one-on-one, or you can join a program that takes the essence of coaching into a more engaged, community-led environment.
A Coaching Alternative: Online Course Accelerator Programs
Hiring anyone to do anything one-on-one is costly. For this reason, hiring a personal online course coach isn't possible for many.
The good news is if you want to work with an experienced online course coach, you don't necessarily have to work with someone one-on-one. You can if you choose, and there are many options available. Yet if you'd like to get access to multiple specialized coaches and meet fellow students who are at the same level as you, you might consider an online course accelerator program.
An online course accelerator is a program that gives you access to an online course creation coach, as well as a community of fellow course creators. The downside to this is that you get less one-on-one time with your coach, but this is usually outweighed by the other features:
Regular group calls
Online course material, swipe files, blueprints, and templates
Access to multiple online course creation coaches
A community of other course creators
Discounts to relevant software and tools
In essence, an online accelerator program gives you the same accountability and guidance as you'd get from a personal course creation coach, but with the added benefit of community (and at a much lower price). We're seeing more and more coaches take this approach to serving their students.
It truly does create a win-win situation, and there are many online course accelerator programs to choose from. Here are a few to consider.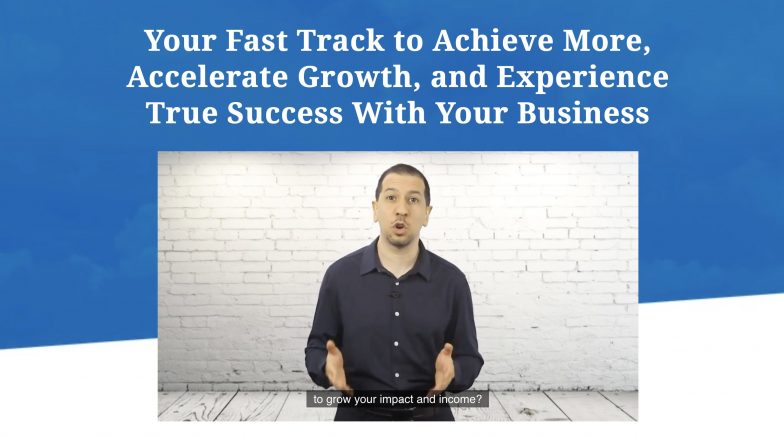 Through our ACES program, we provide coaching that gives you what you need, when you need it. This includes coaching, accountability, a community of fellow course creators, and step-by-step support into the whole course creation process (from idea to implementation).
Our team has worked with hundreds of successful entrepreneurs, coaches, speakers, authors, and thought leaders over the last few years. We've worked in every industry you can imagine, having a huge impact on the online education space.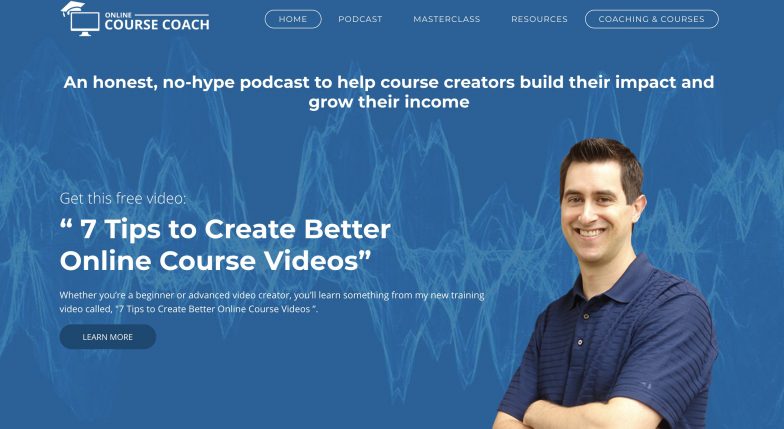 We're not the only ones with a great online course accelerator, and Jeff Long's program is one of the best-known online course accelerator programs. As well as getting access to Jeff, you take part in weekly live videos, join a private FB group of fellow students and graduates, and get access to Jeff's course creation plan, processes, and resources.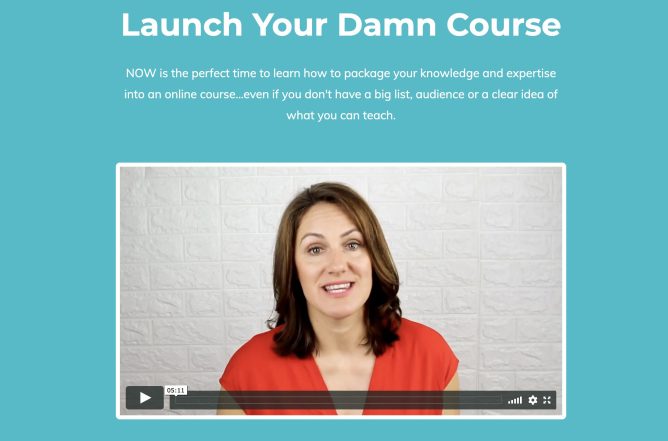 Natalie Sisson has built a reputation over the years as a forward-thinking entrepreneur, author, and course creator. Through her online coach accelerator, you get access to her and her years of experience, as well as course material, email templates, weekly accountability emails, and other materials that focus on areas such as mindset.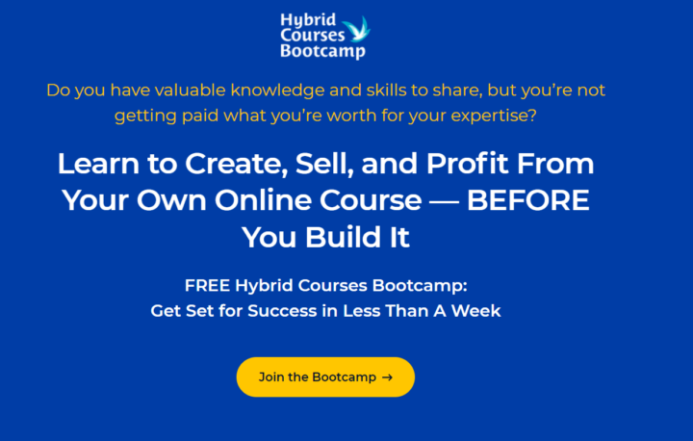 Finally, and this may be the online course accelerator that makes the most sense for you right now… is our free Hybrid Courses Bootcamp that walks you through how to create, sell, and profit from your online courses.
The other programs on this list are paid, while this one costs you nothing.
Does it give you everything you need from a coaching and accountability perspective? No. But it does give you most of what you need right now.
If you're interested in working with an online course creation coach, this is the first step we recommend you take.
Through the Hybrid Courses Bootcamp we'll direct you on the exact steps you need to take to make the most momentum right now. Each step is different for each course creator, so before you commit your time and money to a personal online course coach (or an online course accelerator program), get clear on your specific next steps.
Let's Start Building Your Online Course!
In our FREE Hybrid Courses Bootcamp, we'll walk you through how to transform your knowledge and expertise into a profitable online course… one your students will love.