Podcast Marketing: A Guide for Online Course Creators
Matthew Turner
Updated by Tara Malone
As a course creator, you're always looking for ways to reach new people.
In fact, you may find that creating your course is the easy part. That working with your students and providing value is easy, too. What's hard is finding the time to build your audience so your course finds the success it deserves.
One of the biggest challenges course creators face is how to effectively market their course. Even if you're an experienced marketer, there are always new marketing strategies to contend with.
We don't recommend our students get caught up in the latest marketing trends. It's too unpredictable and ends up costing you money and time. Instead, we like to focus on tried-and-tested strategies that produce consistent results and create long-term success for your online course business.
And one of these strategies is podcast marketing. In this article, we'll explain what podcast marketing is, the benefits for course creators, and how to use podcast marketing to promote your course to your ideal students.
Let's get started!
What is Podcast Marketing?
When we talk about podcast marketing, we don't only focus on the process of creating a podcast.
That's because podcast marketing goes beyond your own podcast. It involves using other people's to generate success and momentum. So although much of this podcast marketing guide will focus on how to create your own podcast and leverage it for online course success, it won't solely center around this.
Make sure you take note of all these podcast marketing strategies, study them, and relate them to you, your students, and your own courses. But before we get to the strategies, let's first look at some of the core benefits podcast marketing has on a course creator like yourself.
The Benefits of Podcast Marketing for Course Creators
Although podcasting has been around for two decades, it's only come into regular conversation in the last few years. For a long time, it was a very niche medium that served a niche audience.
Times have changed, and today we listen to podcasts as we drive in our cars, head to the gym, and take our daily walk.
They're a part of daily life in the same way as listening to the radio is.
For a course creator like you, having your own podcast brings many benefits.
Helps You Grow Your Audience: This ever-growing media offers you the opportunity to reach potentially millions of people. Competition is tough, of course, but that's why a podcast marketing strategy is essential. What's clear is that there's a chance for you to grow your audience, so long as you stand out for the right reasons.
Helps You Gain Exposure To New Audiences: As well as growing your own audience, podcasts allow you to tap into other people's. Through interviews, collaborations, and features, a podcast is a great way to associate yourself with other thought leaders and gain instant trust with their followers.
Helps You Establish Authority and Leadership: Once you interview, collaborate, and feature other thought leaders, you're naturally placed on a similar level to them. As such, podcasting is one of the best ways to build authority and leadership.
Helps You Connect with Other Thought Leaders: It's often hard to get on a person's radar, especially if they're a thought leader in their industry. They get a lot of emails, and a lot of people want their time. Podcasting is a great way to develop such connections, giving you a chance to nurture these over time.
Helps You Create Helpful and Valuable Content: Above all, having your own podcast (or appearing on someone else's) is a great way to provide value to those you serve for free. As a course creator, isn't this what you live for?
But remember, not everything relies on you creating your own podcast. Podcast marketing involves leveraging podcasts across the spectrum. There are many ways to do so.
Here are some of the core podcast marketing strategies we recommend.
13 Essential Podcast Marketing Strategies
1) Create Great Content
This is true for all content, not just podcasts. As a course creator, you know this well. You have to produce helpful, valuable, and engaging content that has an impact on your students.
It's no different when creating your podcast (or when you appear as a guest on somebody else's).
You have to bring your A-Game. You have to not only produce quality but share it in an easy to consume and engaging way. When it comes to podcasts, that means you have to invest in some decent equipment:
Microphone
Audio mixer or sound card
Headphones
Soundproofing
This doesn't mean you have to spend thousands of dollars, but it does mean you have to take this process seriously. Even though the content you share may be great, if your listeners can't hear it because of cracks, white noise, and background chatter… well, would you keep listening to a podcast like that?
The same applies if you repurpose your podcast into video.
Again, you need to invest in the right equipment so your great content comes across that way.
Yet it doesn't stop at the equipment you use. Other aspects play into your audience's experience:
Show Notes: when you direct your listener to your website, what do they see? Is the information on your show notes page helpful? Does it provide new insights that the episode didn't? Is it clear and easy to read?
Call To Action: whether through your own podcast or if you appear as a guest, you often end by directing the listener to do something (download a guide, join a newsletter, or grab a free gift). Is this page easy to find and navigate? Is it accessible on mobile?
SEO: it may surprise you, but SEO does play a large role in podcasts. You can optimize your actual audio files, and also the show notes page (and anything else linked to the podcast). This is important because the more boxes you tick for Google, the more people you'll reach.
All these elements and more play into your audience's experience. You have a choice to stand out for the right reasons or to look like everyone else.
Everything we share in this guide relies on producing quality content first and foremost.
It's the most important part of the process, just like it is when creating a successful online course.
2) Involve Your Listeners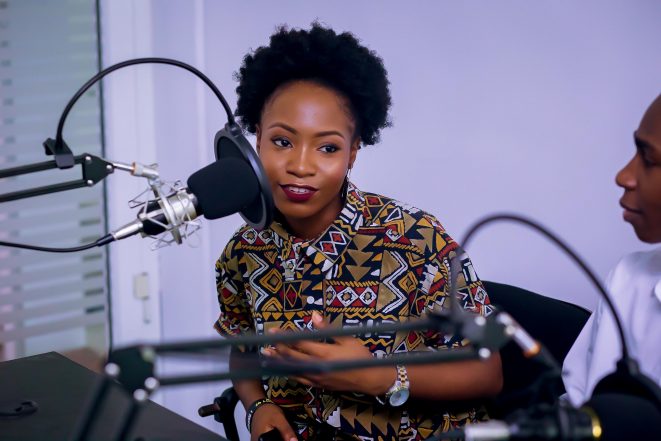 Your listener's experience is everything. It may not seem important for podcast marketing, but the more engaged your listeners are, the easier it is to market to them.
Subscribe + Like + Share. You need to encourage your listeners to do this on each episode. Every time they do, they help you reach more listeners. It's one of the simplest forms of podcast marketing, yet it potentially has the greatest impact because aggregators like Apple, Soundcloud and Spotify can get you in front of millions of people.
The important word there, though, is can.
They won't unless you give them a reason to.
Your listeners play a vital role in this. The more they engage with you and share your content, the more Apple and company will do the same.
But you cannot just ask your listeners to Like + Subscribe + Share. You have to make it worth their while. You have to build trust and rapport. And above all, you have to provide value.
This begins by understanding who they are. So before you do anything else, get clear on who your ideal customer is. Understand where they are, what they do, and what motivates them. Appreciate their pain and problems, and the solution they need.
This gives you the insight to not only provide great content but also to engage with them on a deep level. Once you achieve this, they quickly become your greatest podcast marketing asset.
3) Leverage Social Proof
Social proof is the idea that people follow the actions of other people. For example, if a podcast has 1,000 5+ ratings on Apple and yours only has a handful, most of your potential listeners will head toward the other person's. Why? Because they don't have time to think about it.
Why take the risk?
1,000 people surely can't be wrong!
When it comes to podcast marketing (or any marketing, for that matter) social proof makes a difference. You need to encourage your listeners to leave reviews. You need to add these reviews and other testimonials to your website.
Include some of them in your actual podcast episodes, show notes pages, and other areas of your site. When you have a guest on your show, ask them to record a short tagline where they endorse you.
Each time you do, you add a new piece of social proof to your brand.
This helps attract new people and keeps them there once they arrive.
4) Leverage Your Guests
Speaking of guests, having other people appear on your podcast is one of the more tried-and tested-forms of podcast marketing. There are a few reasons why:
You create an association between them and you (builds trust and social proof).
You get access to the other person's audience (at least, potentially).
Once you connect with someone and have them on your show, you increase the likelihood that they'll share your episode with their audience. This isn't as effective these days simply because most people you have on your show appear on so many other podcasts.
As such, you have to make it worth their while. You need to give them a reason to engage.
If you do, you suddenly get access to both your audience and theirs with a single episode.
And if you provide quality, a clear call to action, and an engaging experience, you increase your chances of gaining new subscribers.
But there are other ways to leverage your guests, and one of them is through the use of targeted, paid ads. For example, let's say you have Danny Iny appear on your show. Once the episode goes live, you can run ads that target people that like the Mirasee Facebook Page.
You can run similar ads in Google Adwords, so people that search Mirasee or Danny Iny see your latest podcast episode. It's a simple tactic that can potentially lead to a lot of relevant people listening to your show.
5) Form Partnerships and Collaborations
Having someone appear on your show is one thing, but forming a partnership with them is another.
Collaborations have the power to grow your audience overnight. There are multiple people and brands in your industry that you can partner with, allowing you to serve your audience on a deeper level.
Sometimes this will involve a guest on your show, but it doesn't have to. Who else serves your core customer profile? For instance, here at Mirasee, we've had successful partnerships with online course platforms, authors, and other course creators. We're all out to help course creators build successful courses.
If there's an opportunity to bring multiple audiences together and impact them in a positive way, why wouldn't you explore it?
The same applies to your podcast. Partner with your guests. Collaborate with other podcasters, vloggers, and bloggers. Feature brands, tools, and the equipment you use. Always make sure you provide your audience value, but think about how you can involve other businesses and influencers in the process.
6) Get on Other People's Podcasts!
Remember, podcast marketing doesn't solely focus on your podcast.
Even if you have your own, be open to appearing on other people's. It's a great way to reach a new audience, serve them with value, and form associations with other experts, thought leaders, and influencers.
There are so many podcasts available, potentially hundreds that you could appear on.
Yes, launching your own podcast is a great way to promote your courses. It helps you impact your audience in a new way. But it's not the only way.
Open your eyes to what's around you. Be open to appearing on as many podcasts as possible.
7) Use Social Media the "Right" Way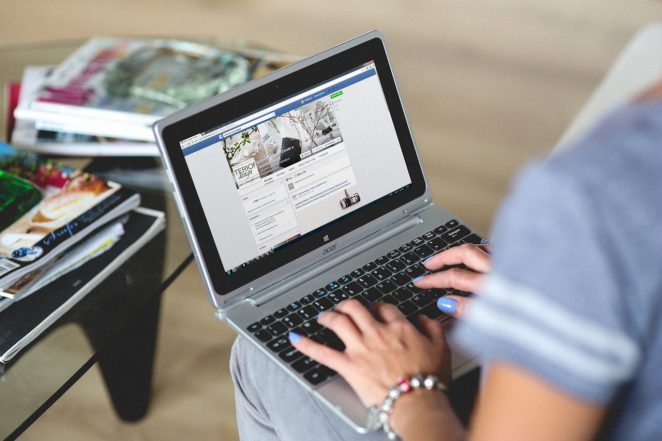 Social media and podcasts can go hand-in-hand. The problem is, most podcasters use social media all wrong. The idea is to be social, engaging, and have conversations with your audience. If all you do is post links to your latest show… what do you expect to happen?
The reality is, most of what appears on your social media feeds are a complete waste of your time.
Your job as a content creator is to NOT be part of this white noise.
Instead, you must stand out for the right reasons. The good news is, there are many ways to do so, and your podcast has the power to fuel much of this.
Use Audiograms to share select clips from each episode. This creates a mini video that's far more engaging than simply linking to your show notes. If you repurpose your podcast for video, do the same with video clips taken from your show.
Yet this only scratches the surface. Through the use of polls, questions, memes, quotes, screenshots, and personal videos, you can produce multiple unique social media messages for a single podcast episode.
Think about the platforms you use, too. Some types of messages perform better on others. Short videos are great on TikTok, for instance, while longer videos perform better on Facebook.
Each platform has its own dimensions, styles, and audience.
Produce content specific for each of these!
This is how to use social media the "right" way. Most people don't, which is a huge opportunity for you.
8) Run Paid Ads
There are many organic forms of podcast marketing that can produce successful results. Yet that shouldn't distract from how impactful paid ads can be.
Each time you publish a new episode, re-target people (on Facebook, Google search, Instagram, YouTube) who have visited one of your show notes pages in the last month. Keep your email subscriber lists updated, regularly creating custom audiences on Facebook. Again, when a new episode goes live, target these custom audiences.
If all you do is promote your podcast to cold audiences, the costs can quickly add up. But if you specifically target certain people with certain messages, you keep your costs down while increasing your engagement with those that have already engaged with you. Paid ads are one of the most undervalued forms of podcast marketing.
Learn how to do it the right way and you can quickly stand out from the crowd.
9) Throw Giveaways
This is another undervalued form of podcast marketing that has the power to engage your audience in a big way. Giveaways create a conversation. You can start a giveaway on your latest show, talk about it through social media posts, email broadcasts, and paid ads.
You can have it span several shows, each time building anticipation, and engagement.
Through a tool like ShortStack or WishPond you can incentivize your audience to share it.
It's a simple form of podcast marketing that can produce huge results. The trick once again is to stand out from the crowd. Be different. Give your audience something valuable. Be creative with how you share it, and how you incentivize your audience to do the same.
A single giveaway can take on a life of its own and power your podcast marketing for weeks.
10) Convert Your Podcast into Video
We've mentioned this a few times already, but with a few tweaks (and the right equipment) you can repurpose your podcast into video. This means that you don't only have a podcast on the likes of Apple, Spotify, and Google, but also a video channel on YouTube.
This alone can help you reach thousands of new people each week.
Different people consume audio and video. You likely have a customer profile that involves both. It's a simple form of podcast marketing that can reap big results. And with the addition of video, you suddenly have twice as much content to share with your audience over social media.
11) Submit to Podcast Directories
These final few podcast marketing tips are of the low fruit variety.
On their own, they may not have a huge impact, but over time this impact can add up.
The first is to add your podcast to aggregators and directories like:
The more places your podcast shows up, the more chance you have of being seen.
12) Promote Your Podcast in Your Email Signature
This is possibly the easiest podcast marketing tip on this list (and one everyone should use).
Each day, you're sending and receiving a lot of emails. You never know what the other person is thinking of or going through. So, why not place a short Call To Action at the bottom of each email.
Your email signature is one of the most viewed brand assets you own. Each time you send an email, the other person sees it. Will most people read it? No. Will most people click on the link? No!
But some will. Over the course of a year, this could generate dozens of new subscribers.
13) Launch Your Podcast with At Least 3 Episodes!
This final podcast marketing tip is a big one, and it brings us full circle back to tip #1: Quality Content!
Whenever you launch your podcast, you'll generate certain buzz. You'll share it among your audience, friends, peers, and family. This momentum may get you on one of Apple's "hot" lists. Overall, lots of people will get a glimpse at your new podcast.
But what are they seeing?
What's their first impression?
If it's a single episode, will that give them the motivation to listen? Remember, we're a species driven by social proof. Is one episode enough?
NO!
Before you launch, make sure you have at least three episodes (ideally between five and ten). This not only creates a content rabbit hole for your listeners, where one episode leads them to listen to a second, third, fourth – but also proves to those people sitting on the fence that you're the real deal.
Podcast Marketing Next Steps
A podcast is a great way for a course creator to promote their courses. Podcast marketing goes beyond your own podcast, though, opening you up to the thousand of relevant ones that already exist.
Now it's time to consider whether podcast marketing is the answer for you. If you enjoy speaking about your area of expertise in front of people, then it might be an ideal way for you to provide value to your audience while promoting your courses at the same time.
That said, if you're planning to use podcast marketing to promote your online course, it's crucial that you have a stellar course first.
Creating a successful course involves a layered process with each step playing a vital role. If you get this process wrong, it can be tough.
Yet once you know what this process is, it's much easier to create a profitable, ever-growing course that can spearhead new products, services, and business ventures.
In our FREE Hybrid Courses Bootcamp we dive deeper into the process as a whole. You make like to enroll and join thousands of other course creators that have used this Bootcamp to create, sell, and profit from their courses. Sign up for the Hybrid Courses Bootcamp below.
Let's Start Building Your Online Course!
In our FREE Hybrid Courses Bootcamp, we'll walk you through how to transform your knowledge and expertise into a profitable online course… one your students will love.