What is Affiliate Marketing? (Definition + How to Get Started)
Andrew Folkler
If you've been in the marketing sphere long enough, you may have heard the term affiliate marketing. You might have heard that some affiliate marketers have earned upwards of 6 figures in yearly revenue. Or maybe you have heard that it's a great way to earn passive income. 
And both of these things are true. According to Statista, affiliate marketing spending is projected to grow to 8.2 billion by the end of 2022.
Affiliate marketing is a great way to grow your business and monetize your content. In this guide, we will dive deep into affiliate marketing so that you can start your affiliate journey today.
Let's jump right in!
What Is Affiliate Marketing?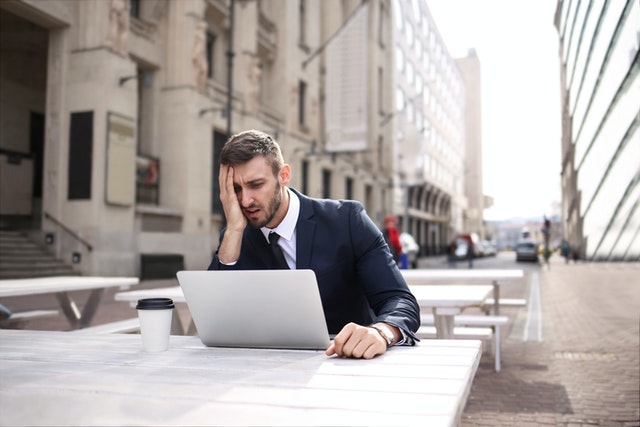 Affiliate marketing is the process of marketing and selling products that you did not produce. In exchange for promoting another company's product, you earn a commission from your sales.
Companies might choose to outsource some of their marketing efforts to affiliates for several reasons. First, it allows them to easily tap into their affiliate's existing audience. Since the affiliate is recognized as an authority by their audience, their referral holds weight. On the other hand, if the company had tried to sell its product to the same customer base on its own, the conversion process would have cost more money and more time. 
Thus affiliate marketing can save a great deal of time and money for the company selling their products. In addition, it helps them reach a wider audience and grow their sales even further.
According to Pat Flynn, a well-known affiliate marketer, there are three categories of affiliate marketing.
1. Unattached
Unattached affiliate marketing is where you, as the affiliate, have no established connection to the product or the company selling it. Marketers in this category have not tested the product or built a relationship with the company selling it.
The unattached method tends to be the most profit-driven because you do not need to have an audience to do it. Many affiliate marketers will simply set up a pay-per-click or social media ad and hope people will purchase the product using their affiliate link. The challenge is that there is little trust between your audience and you. Instead, you show a cold audience an ad for a product you do not endorse.
2. Related 
Related affiliate marketing is where you promote products within your niche. For example, if you are running a cat blog, you could run an affiliate ad for a specific brand of cat treats, even if you have not purchased some for your cat.
The related approach is better because there is some skin in the game. Your focus is still on delivering quality products and content to your customers. Instead of recommending a product to a cold audience, you are marketing to your audience. You have done the work to build trust with your customer base, and they will be more likely to make a purchase based on your recommendations.
3. Involved 
The last category is involved affiliate marketing. As the name suggests, you are deeply involved in the product you are promoting. You likely know the company's owner and have tried the product before. In your promotions, you are more likely to do a full detailed review, explaining all the features and benefits the offer will bring to your audience.
If you have established a strong relationship with the seller, you also have the opportunity to promote customized discounts and offers to your audience.
Pros and Cons of Affiliate Marketing
Before diving headfirst into affiliate marketing, there are some pros and cons you'll need to consider. Here are some of the most important ones for you to think about as you decide whether or not to become an affiliate.
Pros
You can generate passive income
Easy to scale
Low risk
Low barrier to entry
Don't have to worry about inventory costs
You can decide what products to promote
You can easily work from anywhere
Cons
Requires that you have an audience (in the case of Related and Involved Affiliate Marketing)
Requires some knowledge of digital marketing (Social media, email, copywriting, content writing, Pay-Per-Click, Google ads)
No control over the affiliate program
Requires patience
Commission-based
Can be highly competitive
How Does Affiliate Marketing Work?
Now that you understand what affiliate marketing is and some of the pros and cons, let's dig deeper into how it works.
There are three roles in the affiliate marketing business model: the affiliate, the seller/product creator, and the consumer. 
The affiliate is the 3rd party person or company promoting a product they did not create.
The seller is the company paying the affiliate for promoting their products in their content channels. The affiliate is paid a commission for every successful action by the seller. 
The consumer is, of course, the target audience who purchases the product. 
The seller provides a unique link to the affiliate to insert into their marketing campaign. The affiliate link lets the seller track how many sales you, the affiliate, generate.
For example, let's say your friend is launching an online course and wants you to promote their launch as an affiliate. They give you an affiliate link you can use in your email blasts and your social media. For each sale, you earn a commission. During the launch, you actively promote your friend's course and invite your audience to purchase the online course. 
The consumers click on your link to purchase the course, showing that you were the primary reason they made the purchase. Then at the end of the launch, you are awarded a commission for your total affiliate sales.
One thing to note is that not all affiliate programs are paid based on the number of sales. Some programs will pay you based on different desired actions. Here are some examples of different ways you could get paid:
Pay per click
Pay per sale
Pay per install
Pay per action
Pay per lead
How Much Can You Make as an Affiliate Marketer?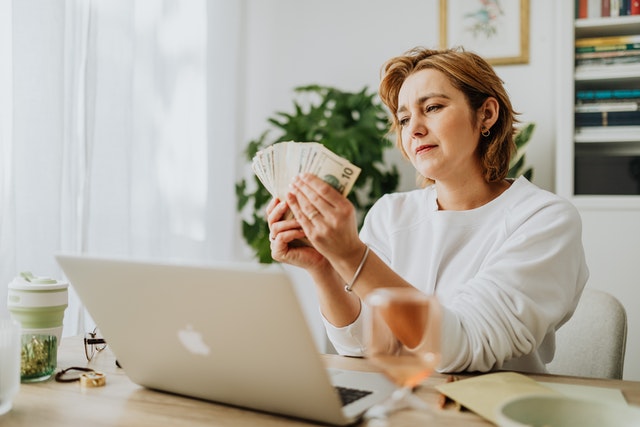 One of the biggest attractions to affiliate marketing is earning potential. And the truth is, affiliate marketing can be very lucrative.
However, there are a few things to note before I share the average earnings with you. First, many variables go into determining the success of an affiliate marketer. For example, the marketer must choose quality products, present compelling offers, and build trust in their audience. A great deal of sweat equity is required to achieve a high earning potential. 
Second, everyone always shares their success stories but rarely talks about challenges they faced on the way to affiliate marketing success. It's important to remember that if you choose to go down the path of affiliate marketing, you will have ups and downs. Failing is only a stepping stone to success. If you go into it with the mindset that you will earn six figures quickly, you will lose heart fast. However, if you commit to learning and growing, you will eventually reap the rewards of your success.
According to Payscale, affiliate marketers typically earn between $39,000/year to $73,000/year, with an average earning potential of $53,060.

On the other hand, Ziprecruiter's data shows that you can earn between $11,000/year to $401,000/year, with an average earning potential of $153,983.
This data shows that you can earn anywhere from $0 to six figures. Some seasoned affiliate marketers like Pat Flynn have made six figures in a month.
Once again, the high earning potential comes with a great deal of sweat equity. You will have to spend hours researching products and merchants, nurturing your audience, and scaling your business. None of this will come easy.
If you don't feel daunted by the work, let's dive into how you can start affiliate marketing today. 
How to Start Affiliate Marketing
Step 1: Figure Out What Platform You'll Use
If you are just starting your affiliate marketing journey, you must decide what platform to use to promote offers. You can build an audience and promote your products to them in many different ways. Also, you don't have to limit yourself to just one mode of marketing. You could easily use multiple avenues to increase your reach. However, if you are just starting, it is best to start with one. You can always add more layers later. Let's dive into each of them in greater detail. 
Email Marketing
One of the easiest ways to promote an affiliate offer is to include it in your email marketing. Once you have built trust with your email subscribers, you can share products that you think will benefit them.
Affiliate offers are easy to implement if you incorporate them into your email marketing strategy. One point to note is that you do not want to promote products to your audience too much. Otherwise, your audience will get offer fatigue.
Your audience will keep reading your emails as long as you bring value through your email blasts. Subsequently, they will also purchase products through your affiliate links.
Podcasting
Podcasting is another great way to market your affiliate products.
If you know the seller personally, you could host an interview with them. Interviews are an excellent opportunity to dig into the details of the product and how it can benefit your audience. Then at the end, you can leave a link in the description box to encourage your listeners to make a purchase.
The challenge with podcasting is that building up your audience can take quite a while. However, if you are consistent and produce quality content, you will be able to monetize your podcast in no time. 
Social Media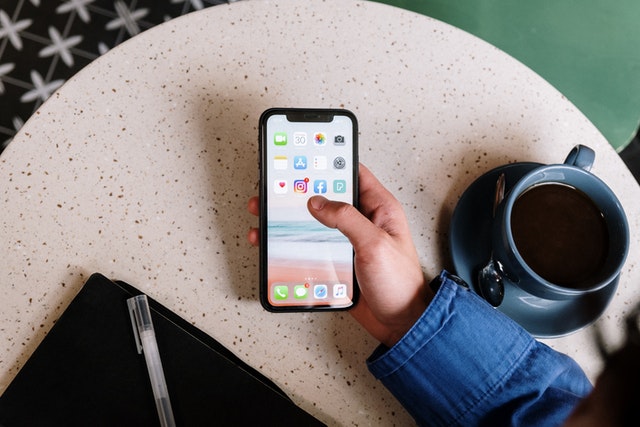 Social media marketing is another excellent way to generate affiliate sales. With the wide variety of social media platforms, you can easily pick one that fits your brand voice and best showcases the products you want to promote.
Here are some platforms that you could consider:
Facebook
Twitter
YouTube
TikTok
Instagram
Pinterest
Each platform allows you to promote the product in different ways. For example, digital products will require plenty of text and video to describe the product. Therefore, social media platforms like Facebook, Twitter, and YouTube would offer a better opportunity to present your offer.
On the other hand, physical products will benefit more from pictures and video. Platforms like Twitter, TikTok, Instagram, YouTube, and Pinterest work well as they can quickly show the viewer what the product looks like. You might have seen videos online where a person "unboxes" a product. During this video, they might discuss the features and benefits of the item. Some of the people in these videos are likely affiliate marketers.
In addition to content creation, you can also leverage social media ads. Whether using Facebook ads, Twitter ads, or another platform, you can quickly get your promotions out to users outside your current following.
Blogging
Another popular way to promote affiliate products is blogging. Like the other forms of marketing, you will want to stick to your niche. Otherwise, your promotions will feel out of place. If you were running a blog about financial advice and suddenly promoted cat treats, your audience would feel confused.
If you are just starting, growing an audience for your blog can take some time. However, you will build a monetizable audience if you consistently write quality content and employ the right SEO strategies.
Pay Per Click Advertising
Pay-per-click advertising (PPC) is the use of ads to promote a business or product. You can easily create an ad for your product with SEO and a compelling landing page. When a person searches on the internet using one of the keywords you are targeting, your link will appear at the top of the search results.
You can do PPC ads through Google, Bing, or even Facebook ads.
Step 2: Select Your Niche
As with any form of marketing, choosing your niche is one of the most critical steps. Your niche will determine what products you will promote, your target audience, and how you will present your offers.
There are a wide variety of niches to choose from. If you are just starting out, here is a wide list of potential niches you could choose from:
Computers
Web Hosting
Online Courses
Beauty and Cosmetics
Financial
Cooking
Personal Development
Business Development
Fitness and Sports
Alternative Health
Travel
Self Help
Spirituality
Marketing
Software as a Service (SaaS)
Home Improvement
You could choose from many more options, but these are the most common. Once you have selected a niche, it's time to hone in on your target audience. Knowing your target audience will help you determine how to market your products to them.
Be sure to identify their pain points and challenges; that way, you can highlight how the product will help them alleviate their pain.
Step 3: Choose an Affiliate Program/Network
The next several steps will be some of the most critical ones in this guide. That is because your level of research will determine whether you go towards a profitable path or end up pulling your hair in frustration.
There are many affiliate programs and networks that you could join. Each program will likely have a wide variety of products you can promote and enticing commissions per sale. However, you want to ensure that you do not let this myriad of options distract you from your goals of building a successful affiliate marketing business.
An affiliate program is a system where the seller offers one or more products to be promoted. On the other hand, an affiliate network is a platform that provides you access to hundreds of products across different niches. Typically, an affiliate network has multiple affiliate programs to choose from.
When researching affiliate programs and networks, there are several things to consider.
First, you will need to assess the history of the seller. Have they sold other products before? How successful were they?
Second, are you able to build a relationship with the seller? Is there a way you could schedule a virtual coffee chat with the owner to learn more about their products and how their business works?
Third, what target objective does the merchant want you to achieve? Are they looking for leads, signups, or sales?
Finding an affiliate program is usually relatively easy. If you have a particular company in mind, you can go to the website and look at the footer. If they offer an affiliate program, there is usually an affiliate page there that you can click on to learn more about their program.
Here are some examples of affiliate networks to consider.
Amazon Associates
One of the most popular networks today, Amazon Associates allows you to use trackable affiliate links to encourage consumers to make their purchases through Amazon. Even if the consumer does not purchase the exact product that you were promoting, you will still earn a commission if they buy something else. However, this benefit only applies for as long as they purchase something using your affiliate link (Clicking the home page or reopening Amazon in another tab or browser removes your link).
Impact
Impact is a platform that allows you to partner with major corporations such as Microsoft, Levi's, Adidas, and Airbnb. This platform enables you to manage your affiliate sales and commissions in one place. Tracking is made simple, and the platform offers a wide variety of partners to choose from.
ClickBank
Another famous name in the affiliate industry would be ClickBank. ClickBank is an affiliate platform that focuses predominantly on e-commerce products. With their wide variety of products and low entry barrier, you can quickly set up an account and start your affiliate journey today.
Step 4: Decide which Products You'll Promote
Now that you have determined your mode of promoting products, your niche, and an affiliate program, it is time to do some product research.
Your research will play a heavy role in how you market your product. Here are some possible questions you should ask yourself when you examine different products.
Product Research
What is the markup?
What is the product's selling price?
How durable is the product?
Is the product seasonal?
Does the product expire?
Is the product scalable?
Are there any regulations on your product?
Is the product physical or digital?
Market Research
Is the product a fad, trending, or a constant need?
What are some competitive products, and how does your product compare?
What is the availability of the product?
Who are the target customers?
What is the potential market size?
Once you have found a product that fits your needs, you are ready to start promoting.
Step 5: Create Amazing Content Showcasing the Product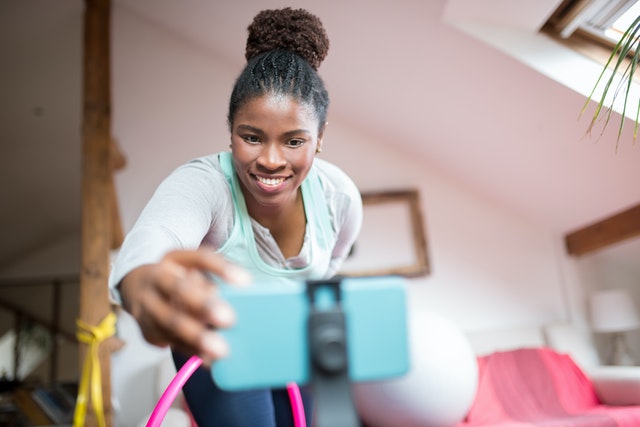 As we discussed in Step 1, there are many ways that you promote your affiliate products to your target market:
Videos
Blog posts
Podcasting
Email blasts
Social Media Posts
Ads
When you are creating content, it is essential to remember to keep your focus on the benefits to the audience. How does the product benefit them? If you focus too much on the promotion or the product, you wind up sounding too salesy. 
Here are some ways to create fantastic content for your audience to entice them to buy your product.
Write Listicles (List articles, e.g. Top 5 cat treats to buy your cat)
Create product reviews
Take photos and videos of the product being used
Explain why the audience would need this product
Share how to use the product
Perform product comparisons
Video the unboxing of a product
Share case studies and testimonials of people who purchased the product
Direct response sales pages
Step 6: Track your Progress and Optimize your Offers
Now that you have produced amazing content and have begun promoting your offers, it's time to start tracking your progress. Depending on how you promote offers, you can use several metrics to track your progress and optimize your offers.
Here are some KPIs that you might see when measuring the success of your campaigns:
Impressions – Impressions are the total number of times your ad has been shown to your target audience. This does not show the total number of people who have seen your ad, as it also includes displaying the same ad multiple times to the same person.
Engagements – Engagements measure how many times a person interacted with your ad. On social media, this includes likes, comments, and shares.
Click-Through Rate (CTR) – Your CTR shows how many people clicked on your ad. This is especially important as it helps you optimize your ad.
Total Number of Views – This metric measures how many people viewed your ad.
Conversion Rate – Your conversion rate is measured by how many people take the desired action based on the total number of people who viewed your ad.
Return on Ad Spend (ROAS) – Return on ad spend is a metric to show how effective your campaign is. It helps you identify if you are making enough money to account for the ad expenses you have had to incur.
While these KPIs might feel intimidating, especially if you are just starting, they will help you identify bottlenecks in your affiliate marketing campaigns. With the practice of A/B split testing, you can effectively optimize all your advertisements. You will be able to see what works and what doesn't work. You might even be able to spot new opportunities as you continue to optimize your promotions.
Start Your Affiliate Marketing Campaign Today!
Now that you have a detailed understanding of affiliate marketing, you are ready to strategize and implement your affiliate campaigns. While there is a great deal of consistent effort required, if you work hard at it, you will be able to reap the benefits of increased income and personal freedom.
Affiliate marketing can bring you so many benefits beyond personal financial growth. It can connect you to industry leaders who are changing the landscape of their market with innovative products. You have the opportunity to work anywhere, anytime you want. Most importantly, you have the chance to help your followers find the products they need to solve their biggest challenges.
So take this opportunity to start researching for your affiliate marketing journey today. Start creating amazing content for your audience and measure your progress. And over time, you will be able to scale your business to new heights.