Membership Sites: An Entrepreneur's Guide (With Examples Included)
Jessica Glendinning
Picture this:
You're sitting on the beach with your laptop. Sipping a tropical drink. Watching sales roll in to your PayPal account while you're away on vacation.
It's the dream that's sold to online entrepreneurs everywhere — but is it legit?
On the surface, membership sites are a great way to bring in the "passive income" you've been promised by the internet marketing gurus… right?
The answer is, maybe. It depends.
If you're interested in scaling your business and stepping off the "time for money" hamster wheel, memberships might be a great way to go. Or maybe an online course is better for you.
But how can you know for sure?
In this post, we'll break down what you need to know about membership sites. We'll compare them with online courses. We'll help you determine whether a membership site is right for you.
And if that's the direction you decide to go, we'll break down step by step how to create your first membership site.
But before we dive right in, let's take a quick look at what, exactly, a membership site is (and is not).
What Is a Membership Site?
At its simplest, a membership site is content behind a login.
But it's a little more complicated than that. Membership sites might include different levels of membership, be offered in multiple formats, and contain different kinds of content depending on the industry.
A word of caution: when you think about a membership site, think in terms of recurring revenue as opposed to passive income. The money your membership site brings in will require work!
Entrepreneurs often turn to membership sites when they want to build community, scale their business offerings, or give their audience a lower cost way to learn from them.
In fact, you probably have subscriptions to different companies — online music and video streaming services, a gym membership, professional memberships, buying clubs, etc.
You can think of membership sites like a streaming service or gym membership, but for content.
Some of the biggest benefits of membership sites are that they scale better than services, they usually have a good profit margin, and it's easier to plan for how much money you'll bring in each month.
So if you want to share content and teach your audience, are membership sites or online courses better? Let's take a look.
Membership Site vs Online Course: Which Is Better for YOUR Business?
The difference between the two comes down to what kind of content you're sharing or teaching, and how that content is accessed.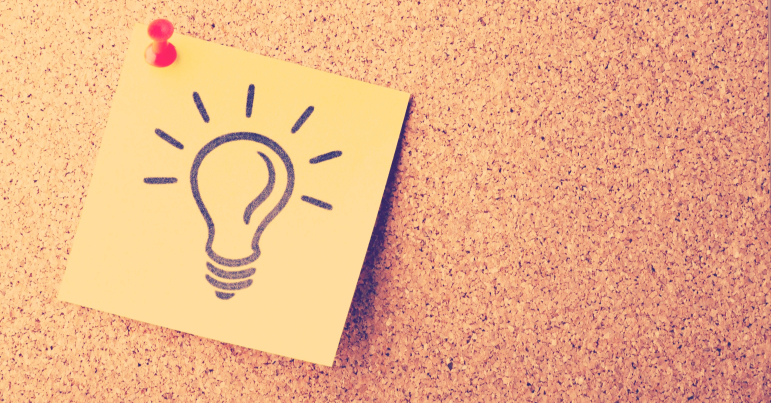 There are positive and negative aspects to each approach. By taking into account the pros and cons, you can start to decide which is right for you.
The Good, The Bad, and The Benefits
Both membership sites and online courses have similar benefits. For example, they:
Allow you to leverage your time (and your content),
Add value to your business and help to build credibility and trust,
Help your students and clients take action (and get better results), and
Provide the foundation for you to build a community around your work.
But there are some downsides, as well. Both take time and effort to build — and if you don't validate your ideas before creating your course or membership site, there's a high likelihood of failure.
Membership site creators often fail because they:
Try to deliver too much, too soon,
Can't keep up with the pace of content creation,
Don't focus enough on sales and marketing, or
Can't keep members long enough to stay profitable.
And while there are similarities between the two types of offerings, there are also some distinct differences.
Compare and Contrast Your Options
Membership sites allow your content a certain degree of flexibility. Since you're continually putting out new content, there is an element of evolution to the process. Because of this, there's usually a lower expectation for your content to be a "finished product."
Online courses can come with a hefty price tag, depending on how much content they include. With most memberships at a lower price point, your audience is more likely to be able to afford to work with you. While members may end up paying as much (or more) than they would for an online course, the fact that it's a smaller monthly payment makes memberships more accessible.
Membership sites should be considered a long-term business model. Because they are an ongoing time commitment, you need to have the sustained time, effort, and content to keep them relevant and up-to-date.
In order to keep membership sites active and profitable, you will need a steady supply of new customers (to replace members who leave) and build your revenue numbers. While additional members of online courses are good to have, new customers are imperative to the ongoing success of a membership site.
It's often easier to sell a stand-alone course that teaches a very limited topic or skill set. In contrast, membership sites may make you feel like you have to offer up all of your content, and limit your ability to sell anything separately.
But it can also be hard to expand within an online course. Rather than adding additional materials, you may need to create a separate online course to teach them about a related topic.
Now that you've looked at the positives and negatives for both membership sites and online courses, it's time to make your decision.
Which Type is Better for Your Content?
Here's our recommendation based on our years of experience:
If you teach (or want to teach) a very specific topic or process, an online course could be the way to go.
And if you have the desire to create an ongoing and varied stream of content, a membership site might be the best choice for you.
There's also the option of doing a hybrid of both: there are membership sites that include access to online courses as part of their content, and online courses that include access to a membership site as part of the course.
"Is an online course or membership site best for my business? Ask yourself: what do I want to teach or create?"

Tweet Me
But maybe you're not quite sure which direction to go yet, and need a little help to know whether your idea has legs or not.
Let's break down a few different ways to validate your ideas.
How to Validate (or Decide Between) Membership Site Ideas
There are a handful of approaches you can take when testing out what ideas will fly. In the same way that membership sites and online courses have similarities in the way they're offered, there's also a lot of overlap in the validation process.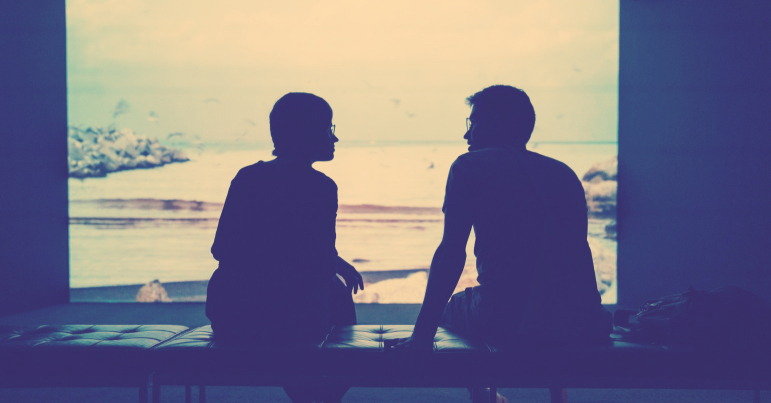 Here are four ways you can test out your ideas, from most to least time consuming.
1. Start With Free
Yes, it takes a lot of time. But starting with free offerings can give you a clear idea about what your audience wants.
First, it's important to know who you want to serve. Does your ideal client avatar exist, and do you have access to them? If so, can you talk to them to find out what their pain points are? Once you know who you serve, you can gauge their interest in particular topics.
Here are a few ways to create free content around your topic area:
Start a blog (or write on Medium).
Create a Facebook group.
Write an ebook.
Film YouTube training videos.
Create a Meetup group.
Start a Slack group.
Teach in-person classes.
Starting with a free model will give you a chance to get to know your audience. You can base their level of interest on the amount of engagement different ideas and posts get, how often people share certain content, and the questions they ask.
You get the chance to build a membership base, build credibility, and then migrate to paid offerings later on.
But maybe you don't have time to wait for free methods to pan out, or you're ready to get paid now.
2. Start With Clients
One of the best ways to gauge interest in your topic is to go out and get a couple of paid clients.
No, it doesn't scale. But taking the time to offer one-on-one services or coaching is worth it. If you can't get a couple of coaching clients, chances are high that you won't be able to fill up a membership site with tons of raving fans.
An additional bonus – besides the validation that people are willing to pay to solve their problems – is that you'll build audience empathy in a serious way. When you know what keeps your clients up at night, or what they really truly desire, it makes the rest of your business that much easier.
But what if you already have clients, and you're not sure which direction to go with your membership site idea?
3. Start With the Competition
It goes for pretty much every business operating today: know your competition.
If no one is selling what you want to sell, is it because no one has ever thought of the idea before? (Unlikely.) Or maybe the real reason is: there's no market for it.
On the other side of the spectrum, is the market totally saturated? Or is the presence of other competitors just a sign that there's a market for what you're offering? Maybe there's a different angle or slightly refined niche you can use to make your membership site stand out.
If you've researched the competition, and you're still not sure whether there's a market, you can do some tests of your own.
4. Start With a Beta Test
There are three approaches to use when you're testing out your ideas.
The first is simpler, but not guaranteed to produce the results you want.
Figure out if there's demand
Start collecting leads early on in your research process. Put up a landing page that clearly demonstrates the value of what you plan to sell, promote it far and wide, and see how many signups you get to your list.
Even if you realize there's not a lot of demand for the exact thing you're looking to sell, you still have a list of people who are interested in your topic area.
Sell it before you build it
Much like our validation process for online courses, you can use a beta test or pilot launch to test audience interest in a membership site idea.
The basic idea is that you will get a small number of people to sign up for a minimum viable product (MVP).
In the case of membership sites, it might mean getting 5 or 10 people to join a paid Facebook or Slack group, where you test out your content on a regular basis and co-create the membership experience.
Rather than spending a lot of time and money to create a membership area full of bells and whistles, you use the easiest technology possible in the beginning. Then, once you know your idea has legs, you can make an investment in additional software.
Survey your audience
If you have a large audience (we're talking around 1,000 people or more), you might consider surveying them to find out exactly what they want.
One of the best ways we've seen to create exceptional customer surveys is Ryan Levesque's Ask Method.
There's a very specific approach that Ryan teaches, but the high level overview is this: you want to find out (in great detail) the #1 biggest challenge your audience members are experiencing right now. For example, "I'm sick and tired of feeling ___ all the time because X, Y, Z."
The method also teaches you to find out:
How your customers self-identify or view themselves,
What information sources they turn to when seeking answers to their problems,
What they most dislike about your industry, and
Whether they are willing to get on a video or phone call with you to follow up.
---
Whichever validation approach you choose, remember this: the most effective way to determine what your audience wants and needs… is to talk to them!
Now you've determined that a membership site is right for you, and validated audience demand for what you want to offer, it's time to get to work!
How to Create a Membership Site in 4 Simple Steps
You might think that your first step is to decide on the membership software you want to use. But not so fast!
There are a few more details you need to figure out so you know exactly what your technology needs are.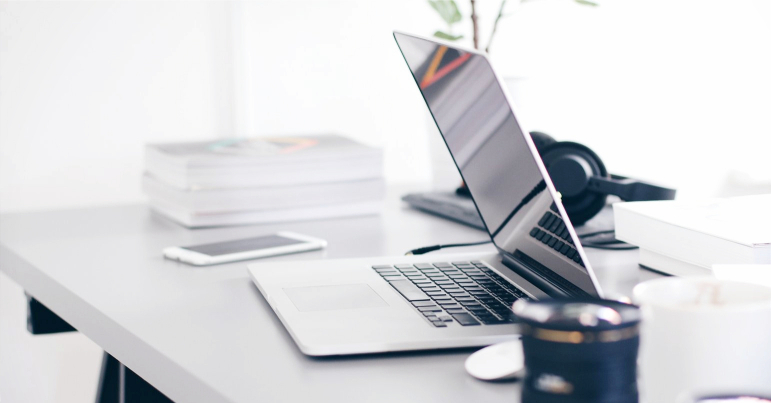 Let's start with content.
Step 1. Decide What Kind of Content You'll Provide
It may seem overly simple, but one of the first things you need to figure out is: how will you deliver the results your membership site promises?
Ask yourself the following questions:
Where is the average audience member starting on day one?
What challenges do they have, and how can you support their growth through the content you offer?
And what steps do they need to take – and in what order – to get from point A (where they are now) to point B (where they want to go, with the help of your resources)?
Once you have the path mapped out, decide what content you will provide, and on what schedule.
Like we mentioned earlier, sometimes online course access is included as part of a membership site. Here are a few other types of content that you might include as part of your site:
Interviews with industry experts
Group coaching calls or live webinars
A community forum
Content archives and downloadable content
Cheat sheets, workbooks, and action plans
Member-only newsletters
Discounts or member perks
Next, decide what structure fits your content best.
Step 2. Decide How to Structure and Deliver Your Content
Let's take a look at some of the different membership models you might choose, based on the outcome your audience wants.
Outcome = Solve a Distinct Problem
It's easier to overcome a challenge when you know other people are going through the same thing. This type of site would help people solve a problem, together. For example, a personal trainer who runs a site that helps members lose weight through a healthy diet and low-impact exercise.
Outcome = Attain the Same Goal
This type of site would be best for a group of people who are working toward achieving the same thing. For example, an engineering professor who runs a site that supports Engineers in Training as they study for their PE exam and go through the process to get their Professional Engineer's license.
Outcome = Connect with Likeminded People
Sometimes, it's nice to feel like you belong. This type of site is appropriate when there's a shared interest or topic. For example, an astrologer who runs a site that brings together women who are interested in learning more about how the moon affects planet Earth and their lives.
Outcome = Have Access to Everything
There are probably members of your audience who would pay to have access to everything you have ever created, curated in a way that gives them a specific path through the content. For example, you might create an archive of the newsletters you send out, the courses you create, the webinars you hold, the speaking gigs you attend… and keep it organized in one place, easily accessible and convenient.
Outcome = More Access to You
Once you've been in business for a while, chances are you simply don't have time to work with everyone one-on-one. Yet, there are likely members of your audience who would pay for additional access to you. For example, you might create a high-level mastermind group, hold group coaching calls, or only offer one-on-one calls to members.
Outcome = Get Content Dripped Out
Similar to eCommerce sites that offer "subscription boxes," this model allows people to subscribe to receive curated programs or information on a regular basis, or for exclusive access to products and services. For example, people might sign up to get access to regular lessons and new content, or to access coaching sessions.
---
"What outcomes do your audience members want? That's the best way to decide what membership site model to choose."

Tweet Me
Now you know what outcome(s) your audience wants, let's look at a few other variables to help you decide on the best software for you.
First, what kind of payment structure makes sense for what you're offering?
You might want to offer a fixed fee plan (like an online course), a fixed term plan (like a 3 month exercise program), or an ongoing monthly payment (with payments every month for as long as someone is a member).
Next, do members get access to everything right away?
In some cases, you might want a more curated approach to the content, where every member starts with "month one" content and is then drip-fed new content in a specific order.
While in other cases, it might make sense for membership to give immediate access to all of the content inside the members area, so members can pick and choose what works best for them in that moment.
Finally, does a tiered offering make sense?
If your members are at different places in their journey, it could make sense to offer tiers. For example, new members might need more hand holding and personal support to get started, while more advanced members might want a more hands-off (and lower priced) tier that offers them access to content only.
Do the majority of your members need exactly the same thing? If not, you might consider offering the membership in different tiers.
Next, let's look at what stage of business you're in, so you know where to focus.
Step 3. Make Choices Based on Your Business Level
Someone running a brand new membership site with 8 subscribers has a very different set of needs from the experienced site owner who helps 800 subscribers achieve their goals.
Let's break things down based on a rough number of paying members.
If you're a beginner (0-10 monthly members)…
When you're just getting started, it pays to keep things simple!
Think back to the validation stage, where you invited 5 people to be part of a Facebook or Slack group. While you're in these beginning stages, it makes sense to keep the technology as cheap and simple as possible.
There's a lot to learn when you're just getting started. Adding complicated tech to the mix makes things harder. So spend time learning, do everything you can to make sure your members are getting the outcomes they signed up for, and use those initial members to help you continue to validate your offerings.
There's no shame in starting this way. And if you stay focused on the fundamentals, it will help you make progress and grow much faster.
If you're in the early stage (10-100 monthly members)…
Now you've started to grow, stay focused on getting more members in the door.
When you're in this stage, it's time to pick the technology that will make running your membership site easier and more efficient.
That doesn't mean you can stop focusing on creating great content and keeping your members happy, though! When you're in the early stages of growth, your most important area of focus (outside your current customers) is to get more people in the door.
Where can you find new leads? And how can you turn those leads into new members? Start thinking about how you can create a scalable sales process, because that's where you're headed next.
If you're in the intermediate stage (100-1000 monthly members)…
Once you've made it this far, it can be easy to sit back and relax, thinking all the hard work is done.
But whatever you might be thinking, don't lose sight of your long-term goals. Now is the perfect time to focus on customer retention — how can you keep your current members happy? Are there places where you could do a better job of supporting them? Are there gaps in your content? Can you improve the community aspect of the site, or add in some gamification?
And, start thinking about how to scale up to the next level. With improved customer retention and a scalable sales process, you should see more and more members joining in the fun.
If you're in the advanced stage (1000+ monthly members)…
Once your membership site has reached larger numbers, it's time to both celebrate and see what kinds of new content you can incorporate to keep growing your value.
This might also be the point in your growth where you evaluate your current technology: is your system working for you? Or is it time to trade up to a platform that has more capability?
Chances are, it's also time to find new places and ways to get fresh customers, because you're probably ready to tap out your current sources. You might also continue to focus on reducing customer churn, add masterminds to the mix, or think about how to sell your current customers on new or different offerings.
---
But whatever stage you're in, now it's time to choose the technology that will make your membership site run like a well oiled machine.
Step 4. Set Up Your Site with Membership Platform Software
There are two main types of software used to create membership sites. One, a WordPress plugin that you install on your website or course site, and two, an all-in-one platform that hosts your membership site content.
How do you know which is best for your site? Let's consider a few things.
Plugins vs All-in-One
There's a chance that both a plugin or single integrated solution would work for you. But like many of the choices you've made along the way, this one comes down to what feels right for you, right now.
Let's look at the pros and cons of each type of tech.
Plugin Pros:
Easy to use,
Integrate with your website, and
Usually cost less.
All-in-One Pros:
The software company takes care of updates and hosting,
You have access to a customer support team to help you take care of issues (some even work directly with your customers), and
Often easier to configure.
Plugin Cons:
You have to do your own troubleshooting and tech support,
You have to supply the hosting, and
Security.
Let's dive in and explain this last list item, because it's an important point.
Plugins depend on WordPress being up to date in order to be secure. And often, there's a lag between when WordPress updates and the development team behind the plugin update to catch up — so you're never sure if or when the plugin might break, and how long it will take to fix it.
WordPress is an amazing tool, and can be used for so many positive things for your business. However, because the software is open source, it's also open to being hacked. You want to keep your customers' data secure, and you may not want to have to deal with the headache of keeping your site up-to-date and secure.
All-in-One Cons:
Cost,
Potentially more bells and whistles than you need, and
Complicated to choose between.
Now that you know the pros and cons of each type of membership software, let's take a look at the WordPress plugins you could choose.
The Best WordPress Plugins for Membership Sites
Here are eight of the top contenders, in their own words (and in alphabetical order):
AccessAlly
From $99/month (Essentials), $129/month (Pro); offers a demo + 30 day money back guarantee; learn more here.
The #1 WordPress course and membership solution for industry leaders. AccessAlly is a powerful, flexible customer-getting and retaining system that grows with your business, and that pays for itself.
DigitalAccessPass
From $227 (1 Site), $297 (Unlimited Sites), $39.99/month (Platinum Membership), $49/month (Elite Membership); learn more here.
DAP offers you end-to-end, total membership site automation, payment processing, content delivery, and email marketing – in one single tool.
Learndash
From $199 (Basic), $189 (Plus Package), $329 (Pro Package); offers a demo; learn more here.
The most trusted WordPress LMS. The #1 choice of Fortune 500 companies, major universities, training organizations, and entrepreneurs worldwide for creating (and selling) their online courses. (At the time of publication, LearnDash was offering 40% off their plans as part of a discount on a new update.)
Membererium
From $47/month (Infusionsoft Standard), $87/month (Infusionsoft Pro), $177/month (Infusionsoft Advanced) — $37/month (ActiveCampaign Standard), $57/month (ActiveCampaign Pro), $127/month (ActiveCampaign Advanced); offers a demo; learn more here.
Infusionsoft Membership sites with WordPress finally made easy. Building powerful, automated membership sites with WordPress & Infusionsoft (or ActiveCampaign) has never been this simple.
MemberMouse
From $19.95/month (Starter), $39.95/month (Builder), $59.95/month (Growth), $99/month (Advanced); 14-day free trial; learn more here.
The powerful turn-key membership platform that sets up in minutes. MemberMouse™ is an easy to use WordPress membership plugin that allows you to sell products, subscriptions and memberships, setup a password protected member's area, offer 1-click upsells and downsells, manage customers, automate customer service, track critical retention metrics and more.
Memberpress
From $298/year (Basic), $498/year (Plus), $698/year (Pro); 14 day money back guarantee; learn more here.
The "all-in-one" membership plugin for WordPress. MemberPress will help you build astounding WordPress membership sites, accept credit cards securely, control who sees your content and sell digital downloads… all without the difficult setup. (At the time of publication, Memberpress was offering 50% off their plans.)
Restrict Content Pro
From $99/year (Personal), $149/year (Plus), $249/year (Professional), $499/year (Ultimate); 30 day money back guarantee; learn more here.
A full-featured, powerful membership solution for WordPress. Lock away your exclusive content. Give access to valued members.
WishList Member
From $197 (Single site license), $297 (Multi site license); 30 day money back guarantee; learn more here.
Quickly and easily create a membership site in WordPress. Trusted by over 99,277 membership sites, online courses and communities. WishList Member is a powerful, yet easy to use membership software solution that can turn any WordPress site into a full-blown membership site.
And finally, moving on to the integrated solutions you might consider.
The Best Non-Wordpress Systems for Membership Sites
Here are 10 of the top options you might look into, in their own words (and also in alphabetical order):
Kajabi
From $149/month (Basic), $199/month (Growth), $399/month (Pro); 14-day free trial; learn more here.
All the tools you need to build a successful online business. Kajabi is an all-in-one platform that makes it easy to create online courses, launch marketing campaigns, build landing pages, and design the perfect website.
Kartra Memberships
Contact the company for pricing; offers a free trial and product demo; learn more here.
Kartra Memberships is the perfect tool to deliver your training material to your customers, so you can focus on what you love the most: creating and sharing your content. In a nutshell, Kartra Memberships is a feature-packed portal that enables you to organize and share your content with your customer base.
MemberGate
$4,995 one-time payment (site license + 12 months of support and updates); offers a demo; learn more here.
MemberGate is the top of the line, membership site solution. It's a complete, all-in-one solution for building, managing and maintaining a profitable subscription web site. Start a profitable website by collecting recurring fees using the MemberGate software.
Podia
From $79/month (Shaker); 14-day free trial, offers a demo; learn more here.
The easiest way to turn your passion into income. Sell online courses, memberships, and digital downloads. No technical headaches, zero transaction fees, and unlimited everything.
Ruzuku
From $99/month (Bootstrapper), $149/month (Up-and-Comer), $199/month+ (University); 14-day free trial; learn more here.
Everything you need to connect with your audience, create inspiring content, and change the world. We make it ridiculously easy to teach online.
Simplero
From $29/month (Build), $99/month (Launch), $149/month (Rule the World); offers a free trial; learn more here.
Your entire online business in one place. Simplero is one simple software for your website, email marketing, online courses and membership sites. We built Simplero so you can spend time and money on what impacts your audience and your revenue, not on the technology behind it.
SubHub
From $47/month (Starter), $97/month (Pro), $147/month (Premium); 14-day free trial; learn more here.
Reach a new audience, grow your community, and take your expertise online with a membership website. Since 2004 we've helped hundreds of people to publish and make money from their content. We support recurring subscription payments, drip content, online shops and much more.
Teachable
From free, $39/month (Basic), $99/month (Professional), $499/month (Business); offers a free plan; learn more here.
Everything is teachable. Your skills and experiences are unique and valuable. Easily build a beautiful course website, share your knowledge, and be rewarded for it.
Thinkific
From free, $49/month (Basic), $99/month (Pro), $499/month (Premier); offers a free plan; learn more here.
Power your education empire. Create and sell online courses and membership sites under your own brand, and see first-hand the impact teaching online with Thinkific will have on your business.
Wild Apricot
From free, $40/month (Personal), $50/ month (Group), $90/month (Community), $160/month (Professional), $290/month (Network); offers a free plan + 30-day free trial; learn more here.
Easy membership management software that works for you! Now you can automate and simplify membership tasks for yourself, your members, volunteers, and board. Wild Apricot's #1 Membership Management Software has everything you need in one solution
So there you have it. The 18 best software options for creating your membership site.
Extra Resources:
---
What guide would be complete without some examples of successful membership sites, so you can see how it's done?
Great Examples of Membership Sites
While there are a huge number of membership sites on the web today, we wanted to bring you a cross-section, so you can see how organizations are utilizing them across different industries.
First up is a company that's near and dear to our hearts.
Serious Bloggers Only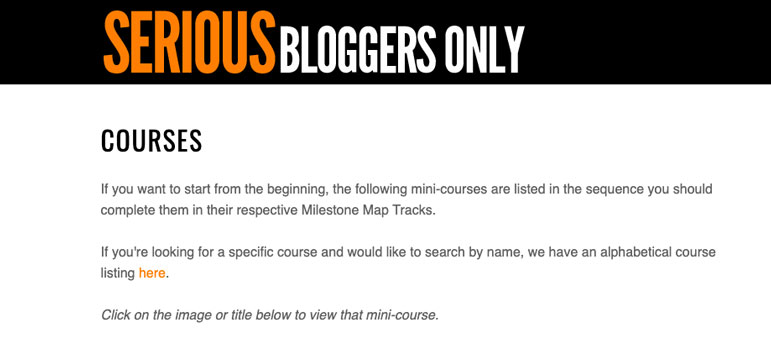 Jon Morrow, founder of Smartblogger, has been running this membership site for many years now. Serious Bloggers Only is a private community for bloggers who are serious about mastering their craft.
For a $49/ month membership fee, this site includes access to a ton of valuable special reports that Jon and his team have written (and updated) over the years, a member's forum, Q&A Calls every month, and a curated "roadmap" for new members to navigate the large amount of content available.
Booyah Fitness
A membership to Booyah Fitness includes access to pretty much "every type of fitness class you can imagine."
They have three tiers of pricing ($9.99 for one month, $26.99 for three months, and $99.99 for twelve months), an upsell for private fitness coaching that includes access to 50+ workout plans, and a month-long free trial. Your membership includes unlimited access to their entire fitness library, as well as curated resources to help you accomplish your fitness goals.
Fine Woodworking

Fine Woodworking was founded in 1975 as a print magazine, and has evolved through the years into a 21st-century media company, focused on providing information to special-interest (in this case, woodworking) enthusiasts.
While this company may seem like an odd one to include in a post about online memberships, the magazine has moved beyond their print origins to build a membership community that serves their members well.
For less than $9/month, and with a 14-day free trial, Fine Woodworking Unlimited includes an online archive of 42 years of magazine issues, a 10-book digital series, video workshops, projects and plans, in-depth how to articles, a virtual library of techniques, and a mobile app.
AppSumo Plus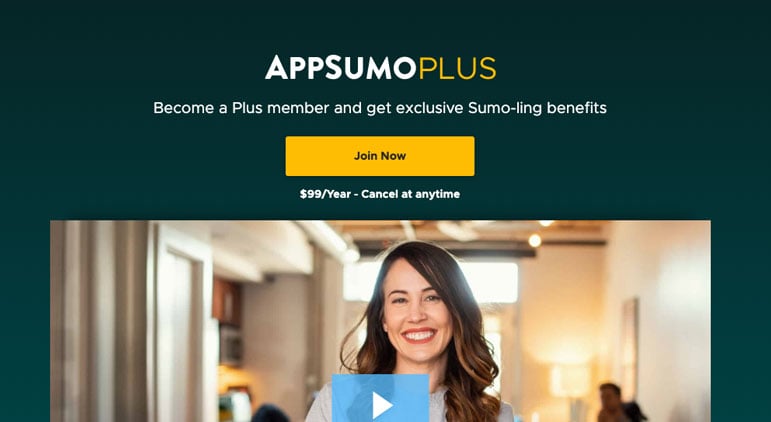 AppSumo was created with one idea in mind: "the tools you need to grow your business shouldn't put you out of business."
Along with the partnerships they create with up-and-coming tech companies, AppSumo also recently launched their Plus Membership. For $99/year, members get 10% off purchases, access to a special tool called "KingSumo Giveaway Pro," and extended access to their deals.
---
At this point, you've learned what a membership site is, how to decide whether it would be a better choice for you than an online course, how to validate your membership site ideas, and how to choose the right tech for you.
You might be wondering: what's next?
Create the Membership Site of Your Members' Dreams
Now it's time to go forth and create.
If building a membership site is the right choice for you, now you have all the tools necessary to get out there and start building. It's time to validate that your idea has a good chance of succeeding, pick your technology of choice, and make your members' dreams come true.
And if you want more information about how to transform a loyal audience into a super-engaged community, be sure to pick up your free copy of Engagement from Scratch. The ideas inside this book will skyrocket the success of your membership community!
Create Your Loyal Audience (from Scratch!)
Get the guidance and insights from 30 of the world's most successful audience- and community-builders to turn your internet business into a true audience business.