How to Start an Affiliate Marketing Program in 7 Steps
Andrew Folkler
When it comes to growing your online business, there are so many angles you can take to raise your revenue and boost your reach. Perhaps you have built an effective email marketing strategy, leveraged social media ads, or set up a retargeting campaign. You might wonder, what else could you do to take your business to the next level?
One strategy you might have thought about could be affiliate marketing. You may have heard about how it can bring in new customers and generate more revenue. Maybe you have built a close network of business partners willing to become your affiliate partners.
This guide will teach you how to start an affiliate program to grow your business.
Let's jump right in!
What is Affiliate Marketing?
There are three main players in affiliate marketing. First, there's the seller, the one who produces the product. Then you have the affiliate, or the individual who promotes the product, and then there's the client, who purchases the product.
Therefore, affiliate marketing is a process where an affiliate promotes products or services they did not produce. The merchant/seller tracks the affiliate's sales and compensates them with a commission per sale. Through affiliate marketing, a company or seller is able to expand their outreach to the network of their affiliates.
Is Starting an Affiliate Program Right for Your Business?
Like any other marketing initiative, running a successful affiliate program takes a lot of effort. Before you pull the trigger, there are a few things to consider to determine whether pursuing affiliate marketing makes sense for your business.
Your first step is to consider your offer market fit. Offer market fit refers to the actual need for your product. It considers the target audience, the problem you are trying to solve, and the value you provide. Without adequate offer market fit, affiliates will struggle to close sales.
The second step is to analyze your profit margins. Typically affiliates are paid between 10% – 20% of the total sale as a commission. Is your business able to accommodate the cost of compensating your affiliates? If not, you might need to reevaluate the pricing of your offer.
The last step is to consider your willingness to allow other brands to promote your offer. When you take on affiliates, you surrender some level of control in marketing to them. The affiliates will represent your company when they advertise your product. You will be giving some amount of marketing control to the affiliate.
One way your company can mitigate this challenge is by providing marketing material to the affiliate. The affiliate can copy and paste the swipe copy when promoting your material.
So if you have a strong offer market fit, healthy profit margins, and are ready to partner with affiliates, it's time to learn how to start your affiliate program.
How to Start An Affiliate Program: A 7-Step Guide
Step 1: Set Goals for Your Affiliate Program
Before starting your affiliate program, you'll want to set some concrete targets for yourself. Your goals will help you reverse engineer a path towards success. Here are some objectives to consider for your affiliate program.
How many affiliates are you looking to bring on board?
How much new traffic are you looking to bring in?
How will you maintain affiliate productivity?
How many sales are you hoping to close?
What is your target total revenue?
Step 2: Research Your Competitors' Affiliate Programs
Once you've determined your affiliate marketing goals, the next step is to perform some competitive analysis. Knowing what your competitors are doing will help you in a couple of ways. First, you will learn what actions you should and should not do in your affiliate program. And second, it will also give you the opportunity to think outside the box and test ideas that your competitors have not thought of before.

There are a few ways you can perform competitive analysis. One way is to check large affiliate networks. Many major affiliate networks have hundreds of affiliate programs you can research. Some networks you could look at include Impact, CJ Affiliates, Avantlink, Shareasale, and Pepperjam.
Another method would be to go to your competitor's websites and check the footer section. Some companies will have a page created just for new affiliates that you can click on to learn more information.
And you can also search online for affiliate program directories, which can save you hours of scouring the internet and looking for relevant competitors. Most affiliate marketing directories will have extensive lists showing you a variety of potential competitors. You can examine their programs to determine how you want to build your own.
So once you find your competitors, where do you start? What information do you want to look for first? Here is a list of factors to consider when you research your competitors:
What software do they use for their affiliate program?
What products are being promoted?
Are they selling digital or physical products?
How do their affiliates promote their products?
How do they run their programs?
How do they find their affiliates?
How do they manage their affiliates?
How much are affiliates being compensated?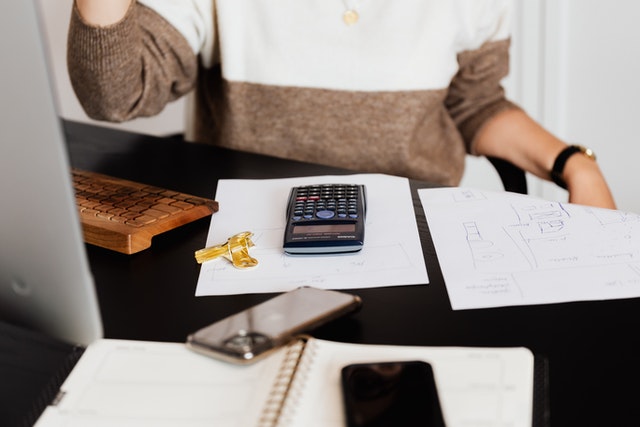 Step 3: Determine Your Affiliate Pricing and Commission
Now that you have done your market research and competitive analysis, it is time to start building your affiliate program.
Your affiliate pricing and commission structure is an offer in itself. If your affiliate commission is too low, you will struggle to bring enough affiliates into your program. However, if your commission is too high, you risk losing profit that could go back into the business. It can be a thin line to walk between, so competitive analysis can be valuable. Based on your research, you can offer a competitive commission.
Regarding compensation, there are a few ways you can approach your commission structure. First, you can decide whether to compensate your affiliates on a percentage basis or a flat commission per sale.
Another thing to consider is whether your sale is a one-time purchase or a subscription. If your offer is a subscription, you can consider offering a commission each time the referred client renews their subscription. This bonus offers the affiliate a considerable incentive to find quality leads that become lifelong customers. If you are considering this pay structure, make sure you examine your current retention rates. If you struggle to retain clients, your business will not benefit as much until you address your retention rate.
In addition to financial compensation, you can offer your affiliates bonus prizes for bringing in high revenue. You could offer incentives such as free branded products, in-store credit, or cash prizes for the affiliates who perform the best!
Step 4: Decide on the Structure of Your Affiliate Program
Next, decide what product you want your affiliates to promote. It's crucial to keep in mind that your offer can make or break your affiliate program. If you have not built demand for your product, you risk having your affiliate program stumble at the start.
The next important thing to consider is your marketing material. What will you provide to the affiliate? The more material you give the affiliate, the greater your influence on how they promote your products. You may want to consider providing:
Swipe copy to promote the offer
Email templates to promote the offer
Video marketing material
Sample social media posts
Photos of the product
Banners and graphics with the offer
Coupon codes
The last major decision to make regarding your program structure is what action the affiliate will be compensated for. Not every program pays for helping to refer a sale. Some affiliate programs pay to generate leads, encourage users to install a program, or take another action. Here are the different ways you can pay your affiliates to push your target audience to take.
Pay per click
Pay per sale
Pay per install
Pay per action
Pay per lead
Step 5: Choose Your Affiliate Software
Now that you have your affiliate program structure, it's time to look at affiliate software. There are several benefits that you gain when you choose affiliate software.
1. It is cost-effective
Affiliate software provides you with enough features to help you reduce your management expenses without being too big of an expenditure. For example, it can calculate your affiliate earnings, saving you the time and cost of recording and making the payment yourself.
2. Most platforms have fraud detection
Quality platforms will have built-in fraud detection systems within them. You do not want to be paying affiliates for fake conversions. Affiliate fraud occurs when a person uses bots to inflate conversions or artificially duplicate another affiliate's content. With fraud detection, you can protect yourself and your partners. 
3. Easy-to-manage affiliate payment structure
You will want to pay your affiliates quickly and efficiently. The affiliate software will have the ability to track and monitor the conversions generated by your affiliates. In addition, they will calculate the total earnings of each affiliate for you. Most platforms will have a PayPal or Stripe partnership that allows you to automate compensation transfers to your affiliates.
4. Updated data in real-time
Data is how you improve and optimize. When you choose affiliate software, you will get various metrics to help you analyze your campaigns. You will be able to identify bottlenecks, discover new opportunities, and optimize your campaign based on your data.
When researching affiliate software, look for positive consumer reviews of the software. If other users report issues with the product, you might also experience those issues. Consumer reviews can also help you identify how reliable a platform can be for you.

There are a wide variety of platforms that you could consider. Here is a short list of some of the popular affiliate software you could evaluate for your business.
Social Snowball
Affiliate WP
Commission Junction Affiliate (CJ Affiliate)
Share a sale
Impact
Purply
Refersion
Partnerstack
Kartra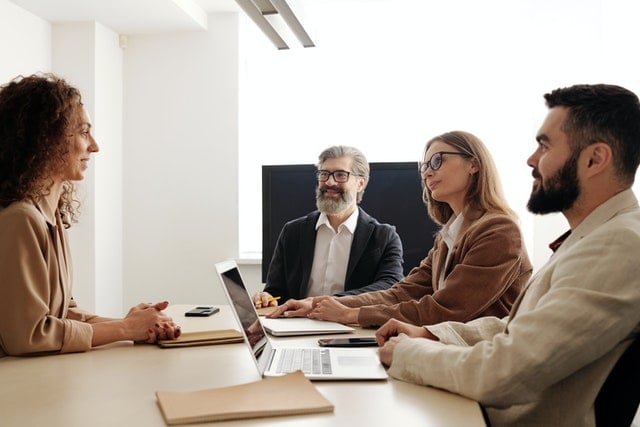 Step 6: Find and Recruit Your Affiliates
You have your program built, and you have software to manage your program. Now you need to bring some affiliates on board to start your affiliate program! Finding and recruiting affiliates can be intimidating if you do not know where to start. Here are five strategies you can use to find and recruit affiliates.
Tap into Your Network
One of the first places you should look to find affiliates is within your current network. Do you have an email list, social media following, or a spreadsheet of business partners? If you do, then take the opportunity to present your affiliate program to them. Be sure to share the benefits of partnering with you and, more importantly, how their audience would benefit from your offer.
Look for Influencers in Your Industry
Another powerful strategy is to tap into social media by partnering with influencers. Your company could sponsor video content, appear in social media posts, and you could offer a discounted rate to the influencer's following. When you look for influencers, look for people with large followings in your niche.
Tap into Online Communities Related to Your Business
Online communities are another excellent way to bring in new affiliates. Look for communities tied to affiliate marketing and groups that are related to your niche. Be sure to comply with any group rules, as some online communities prohibit any form of advertising.
Find Affiliates through an affiliate network
You can tap into their affiliate database if you set up your program on an affiliate management platform. These platforms allow affiliates to partner with many different companies and programs. Therefore, when you join one of these platforms, the affiliates will be more trusting of your program as the platform has likely vetted it.
Run Cold Outreach Programs
Another way to bring in new affiliates is to run a cold outreach program. This strategy involves using paid advertising and content to broadcast the opportunity to work with your business. It's important to keep in mind that this strategy can be more expensive upfront.
Step 7: Monitor How Your Affiliate Program is Performing
Now you have everything you need to launch your affiliate program. However, your work isn't finished yet. One of the most important steps is to track your progress and look for ways to improve your existing program. Your affiliate management system will help you track KPIs, allowing you to analyze your program.
If you have an affiliate who outperforms others, you can speak with them to learn more about what they do differently. Then you can provide training material to your other affiliates to help them be more successful in promoting your offer.
You can examine the clients purchasing your offers to understand your target audience better. Or you might be able to identify a bottleneck in your campaign, enabling you to optimize your systems.

Measuring and analyzing your data will be the means to build a thriving affiliate program. You will be able to tap into another great source of revenue and grow your business.
Start Your Affiliate Program Today
Now that you have all the tools to start your affiliate program, it is time to start putting in the legwork to build your own. Affiliate marketing does not need to be intimidating. You can create a highly profitable venture for your business and affiliates with the right tools and partnerships.
So start by setting your goals and researching your competition. Launch your affiliate program and start growing your business today!