5 Highly Effective Digital Marketing Strategy Examples That Will Inspire Your Own
Tara Malone
You've heard all the hype about digital marketing and how it's so great for your company.
But when you try to create a marketing strategy for your business, you have no idea where to begin.
It's true, designing a digital marketing plan can seem like a daunting task.
There are tons of approaches you could take, and countless marketing channels to choose from. How can you possibly know which channel is best for your brand? And what makes a marketing strategy effective anyway?
If you're feeling stuck and need some inspiration, looking at what other brands are doing can really help.
That's why this post will examine what goes into an effective marketing strategy and examples of marketing strategies from top brands.
Before we dive into our real-life examples, let's get clear on what you need to create a digital marketing strategy that wins over customers.
What You Need to Create an Effective Marketing Strategy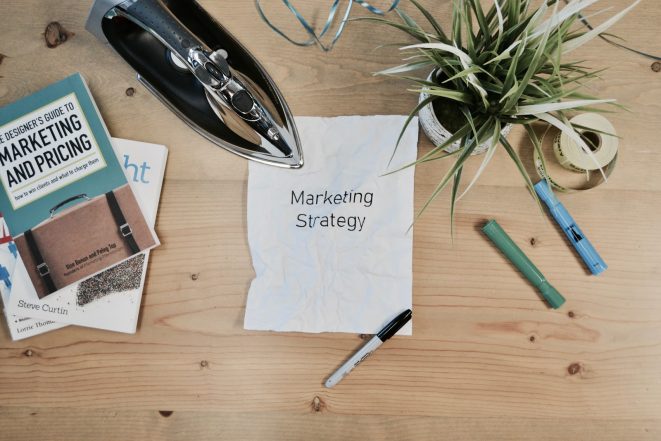 What exactly do we mean when we talk about a digital marketing strategy?
To put it simply, a digital marketing strategy is a company's plan for promoting their brand using online marketing channels. These online channels often include email marketing, social media marketing, Pay-Per-Click advertising (PPC), or content marketing.
Building an effective marketing strategy is easier said than done. It takes a lot of effort to develop a strategy that really resonates with your target audience.
Let's take a closer look at what goes into an effective marketing strategy.
Know Target Customers Like the Back of Your Hand
Before you can develop a marketing plan, you need to understand as much as possible about your target customers. It's crucial to know exactly who your target customers are if you're going to market to them effectively.
This is where your buyer persona comes into play. A buyer persona is an extremely detailed description of someone who personifies your target audience. It paints a vivid picture of who your target customer is, including their age, gender, income level, hobbies, and the problems they're facing.
Identifying their main problems and pain points helps you understand exactly how you can help them.
Once you really understand your customers, you'll be able to communicate with them effectively, which is an essential part of a successful marketing strategy.
Scout Out the Competition
Once you've figured out who your customers are and what problems they're dealing with, it's time to see what your competitors are up to.
No matter what business you're in, it's pretty much guaranteed you'll have competitors offering similar products and services. If you want to stand out from the crowd, you need to understand who they are and how they market themselves.
That's why you'll need to conduct in-depth research on your competitors before creating your own marketing strategy.
"The whole point of marketing research is to understand what your competitors are doing so you can find a way to set yourself apart."

Tweet Me
As you conduct your research, think about what they're doing well and how you can do it better, or find opportunities to market yourself that they're missing out on.
When you research your competitors' marketing strategies, also take a close look at what marketing channels they're using. It's easy to find their social media accounts and websites, but you need to delve deeper than that.
A great way to gain insight into your competitors is to find out what their customers are saying about them. To make the process easier, use a social media monitoring tool like Mention, which lets you search for mentions of your competitors online.
You can then investigate these mentions to find out what people are buying from them, how they found out about these products, and what their customer experiences have been like. Also pay close attention to what promotions and deals they offer over social media.
Another way to research your competition is to sign up for their email lists. Reviewing their email campaigns will give you a sense of their email marketing strategy and how it fits into their overall marketing plan.
After doing your research, consider how your offerings can meet customer needs or solve their problems better than your competitors. Then write a couple of sentences explaining how you'll meet customer needs and beat the competition. This will help to guide your marketing strategy.
Zero In on Your Marketing Channels
Your next step is to find out where your target customers hang out online. This will help you choose your main marketing channels.
Yes, there are tons of marketing channels out there, but don't be tempted to try all of them at once. If you do this, you'll just spread yourself too thin and risk wasting precious resources on channels that might not work.
Instead, your best option is to uncover the online platforms your customers prefer and choose a few of these channels to try out first.
To help you make your choice, divide your channels into three categories: owned, earned, and paid media. Then pick two owned media channels, one earned media channel, and one paid media channel to test out.
What do we mean by owned, earned, and paid media? Here's a quick overview:
Owned media: These are channels you have complete control over, like your email list, website, and blog. Owned channels should form the foundation of your digital marketing strategy.

Earned channels: By earned, we mean organic exposure your content receives from outside sources. This can include guest posts on other sites, SEO efforts, and press coverage.

Paid channels: These are media you pay for, including Google Ads, Facebook ads, and sponsored posts on Twitter or Instagram. A word of warning: don't throw your money away on paid media channels. Instead, set a budget and try out a few different platforms. Then invest your money on the channels that work the best.
When designing your marketing strategy, it's super important to decide early on which marketing channels you'll focus on and how much time and money to spend on them.
Create Messaging that Compels Your Target Customer
Now it's time to think about your messaging. Your marketing messages need to resonate with your target customers and compel them to take action.
To accomplish this, focus on the solutions you provide your customers. Remember, your offerings are designed to help your target customers deal with a specific problem. That's why you need to make the benefits of your products or services crystal clear.
"To be compelling, your content needs to tap into your customers' pain points and highlight the ways your offerings will relieve them."

Tweet Me
This will help your content resonate emotionally with them, and motivate them to consider your offerings.
On top of this, creating a sense of urgency can also compel your customers to take action. You might do this by presenting a time-sensitive offer, setting a deadline, or informing them that supplies are limited. This will encourage them to make a purchase decision, since they will miss out on your irresistible offer if they wait too long.
Select a Tried-and-True Content Framework
When writing your content, it's best to follow an established framework or formula. These can help you create more compelling copy that makes an impact on your customers. 
There are tons of copywriting formulas and formats you can use, but to make things simple, we're going to focus on two winning formulas: the PAS and APP formulas.
PAS Formula
One popular formula is PAS, which stands for Problem-Agitate-Solution. It's extremely versatile and can be used in everything from long-form blog content to landing pages to short social media posts.
Let's take a look at how each piece works.
Problem: First, identify a problem your audience is facing and incorporate the thoughts and feelings your audience has about it in your copy. Your goal is for a member of your target audience to read the copy and feel like you understand what they're going through.

Agitate: After you've presented the problem, stir things up a bit. You can do this by dwelling on the pain the problem is causing them to evoke an emotional response. But after tapping into their pain, you can't just leave them trapped in their misery. You need to show them how to help themselves.

Solution: At this point, you present the solution to their problem. This is where you make things better by giving your audience the answer they've been looking for. And the answer is the solution that will make their pain go away.
APP Formula
Another popular formula is the APP formula, which stands for Agree-Promise-Preview. It's designed to help you write copy that gets into your readers' heads, taps into their emotions, and encourages them to stick around and explore what you have to offer them.
Let's break down each piece of the formula:
Agree: You start your piece of content by presenting a statement your audience would agree with. This shows you understand their problem and motivates them to keep reading.

Promise: After you get their attention with your opening statement, you paint a picture of how things could be better. This gives them hope that things could be different and that there's a solution to their problem.

Preview: After showing them an alternative reality, you then give them a sense of how your content will help them to achieve that better future. You tell them exactly what you will teach them with your content. This helps motivate them to keep reading to find out what you have to offer them.
Identify Your Specific Marketing Goals
For your marketing strategy to be successful, it needs to have specific and measurable goals. A vague sense of what you want isn't going to cut it when it comes to your marketing strategy.
"You need specific goals that you can track and measure to see if your marketing strategy is working."

Tweet Me
For example, you might want 500 people to sign up for your email list in the month of October, or to earn $10,000 in sales within three months of launching your site.
When designing your marketing goals or objectives, come up with a list of three to five measurable goals and a set time frame for meeting each one.
Once you meet your time frame, analyze your results and see if you've reached your goals. If you have, it's a sign that you're on the right track. If not, reevaluate them and adjust your marketing strategy as needed.
Now that we've gotten clear on what you need to create your marketing strategy, let's shift gears.
Let's check out the strategies of five successful brands that have mastered marketing.
5 Marketing Strategy Examples From Successful Brands
Take any successful brand or company, and it's pretty much a given that they have a killer marketing strategy. Let's take a closer look at some examples of marketing strategies from big name brands.
Starbucks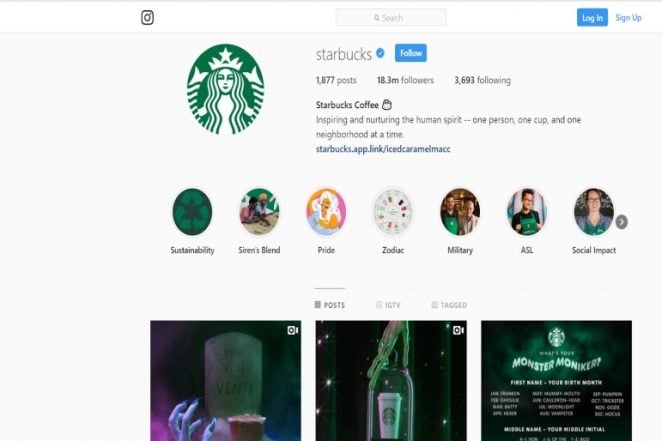 The iconic coffee brand caters to men and women between the ages of 25 to 40, who make up almost half of the company's total business. But Starbucks is about more than coffee. They aim to create a warm and welcoming coffeehouse experience for their customers.
Ways they connect well with customers
Starbucks provides a positive and personalized experience both in stores and online, especially over social media. They have a giant network of social media managers who are quick to respond to customer comments, questions, and problems in a very friendly way.
Starbucks also wins at rewarding their loyal customers. They have a rewards program where customers are awarded points for each purchase that they can use for free drinks and food. Members are also given perks like free refills, birthday awards, and special offers which demonstrate that Starbucks really values their customers.
Marketing channels they use
Starbucks' marketing strategy leans heavily on social media. The company has hugely successful Facebook, Twitter, and Instagram accounts and is very well attuned to what their customers want.
They create engaging images to go along with their tweets and social media posts, respond to their followers' questions and comments, and run tons of promotions and competitions over social media.
Starbucks also has a mobile app that enhances the customer experience. The app has a Starbucks Near Me feature to help customers easily find a nearby location. It also lets customers order and pay in advance so they can get their caffeine fix without waiting in line. This is both extremely convenient and a major time saver at busy Starbucks locations, and is much appreciated by customers.
Their messaging and positioning strategy
Starbucks' mission statement is extremely customer and community-oriented, and reads: "To inspire and nurture the human spirit – one person, one cup, and one neighborhood at a time."
This reflects the company's entire marketing strategy, which is geared towards making each person feel comfortable and welcome, serving high-quality coffee, and having a positive impact on the community and the world.
What they focus on in their marketing
Starbucks' brand image revolves around building relationships with its customers and a strong sense of community. Their marketing emphasizes their commitment to a first-rate customer experience, and also on ethical business practices. This focus on developing customer relationships is extremely powerful and other companies should take note when designing their marketing strategies.
Sephora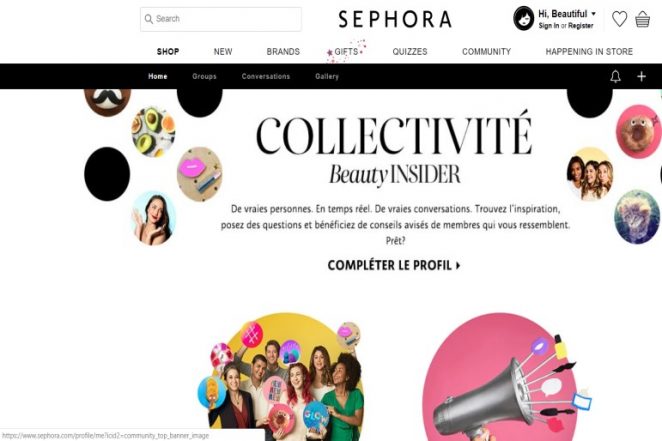 The famous beauty brand targets women who appreciate high-quality skincare and beauty products and are willing to spend medium to high prices for them. They also excel at personalizing the beauty experience for each of their customers.
Ways they connect well with customers
Sephora is known for creating a first-rate online and in-store shopping experience that focuses on meeting each customer's specific needs. They use customer data to back up their marketing and are constantly looking for ways to improve the shopping experience.
For example, after consulting thousands of product reviews and tons of customer feedback, the brand realized that customers were frustrated by purchasing cosmetics that ended up not complementing their skin tone.
Sephora addressed this problem by developing online content to help customers make better buying decisions. These include tutorials on how to apply products and a Virtual artist feature that lets customers virtually try on products before they buy.
Marketing channels they use
Sephora uses a variety of marketing channels to its advantage, such as social media, email marketing, and a mobile app.
Sephora does a great job of reaching their audience over the platforms they use the most. The brand realized early on that beauty shoppers were checking out video tutorials and reviews on YouTube before making a purchase.
They now create hundreds of beauty videos each year and partner with influencers to showcase their products. They also work with brand ambassadors and influencers on Instagram to reach their target customers.
In addition, the beauty brand uses a mobile app to give their shoppers an extremely personalized shopping experience. By using the app, shoppers can look up customer reviews and product recommendations and virtually try on products. These features help customers make a purchase decision easily without having to consult a sales representative.
Sephora also has a very effective email marketing strategy that provides customers with deals, offers, and product recommendations that are tailored to their preferences. This personalized approach to email marketing is very successful at winning over customers.
Their messaging and positioning strategy
Sephora focuses on providing a stellar shopping experience that's geared towards each customer's specific needs and preferences. They do this by personalizing their app experience based on user profiles and providing data-based product recommendations.
They also emphasize building a beauty community that their customers can participate in. They accomplish this through their Beauty Insider Community, where customers can look for inspiration, get expert advice on beauty products, see what events are happening near them, and connect with other members.
What they focus on in their marketing
Sephora focuses on providing excellent in-store and online shopping experiences and building engagement with followers over social media, mobile, and online platforms. Their Beauty Insider Community is a powerful way to engage their followers and target customers, and it lets them speak with customers directly and find out what they want.
TOMS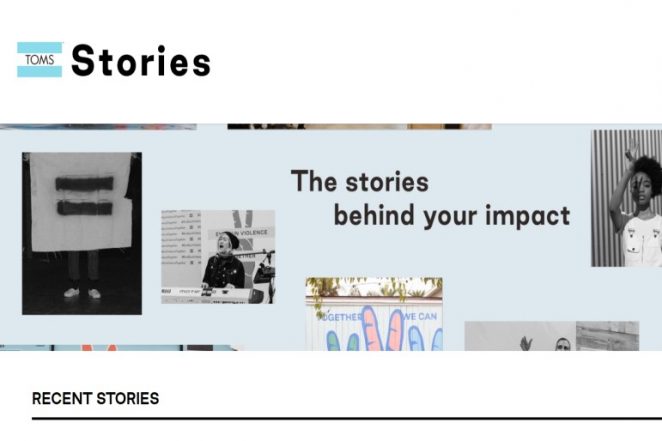 TOMS is geared towards hip, socially conscious people and is known for their trendy, affordable, and comfortable shoes. They also emphasize making a social impact through their "One for One" program, where the company gives one pair of shoes to a child in need for each pair they sell.
Ways they connect well with customers
TOMS has done a great job in building community and engaging customers. They invest lots of time and money into understanding their customers' values, behaviors, and habits and then create effective engagement strategies geared towards making a social impact.
Through initiatives like One Day Without Shoes (ODWS), TOMS educates customers on what they stand for and their social mission and gains many loyal brand advocates in the process.
Marketing channels they use
TOMS successfully uses social media to spread brand awareness and to promote their commitment to social causes.
A great example is the ODWS initiative, a worldwide event that takes place every May. TOMS encourages their followers to upload a photo of their bare feet on Instagram with the hashtag #WithoutShoes, and the company donates a pair of shoes to a child in need for each Instagram post. During the 2016 ODWS, the brand donated 27,435 pairs of shoes to children around the world and engaged 3.5 million people across social media.
During the year, TOMS also hosts smaller social media campaigns, such as using Twitter hashtags to raise awareness of different causes. And on Facebook, TOMS opts for ads that link to a specific product and cause related to helping others. TOMS uses social media because it's the most effective way to spread their message about social awareness far and wide.
Their messaging and positioning strategy
TOMS emphasizes that their customers can make a positive difference in the life of a needy child by purchasing a pair of shoes. This makes their customers feel like they're participating in a good cause and supporting the brand's social purpose.
The company has stressed its social mission in its messaging strategy from the very beginning, which has made them winners at purpose-driven marketing.
What they focus on in their marketing
TOMS' marketing focus centers on how their customers can make a difference in the world. This focus can be seen very clearly when you look at their social media accounts. Instead of promoting their products, TOMS spreads awareness through causes.
By making their social mission such a key part of their marketing strategy, and doing it so well, TOMS stands out as one of the leaders of conscious marketing.
Airbnb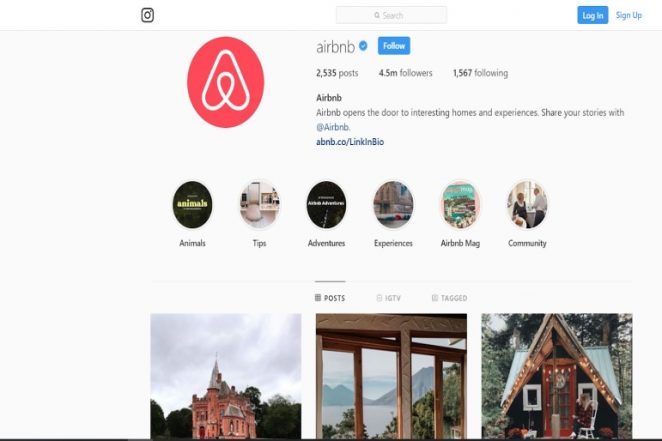 Airbnb's marketing has been amazingly successful in reaching travelers who want to find a comfortable place to stay without breaking the bank. Their focus on building a global community of travelers has helped their brand become a household name.
Ways they connect well with customers
Airbnb has created a huge worldwide network of travelers who are incredibly engaged and active on the site. They help travel aficionados find quality accommodations all over the world at reasonable prices, and have a quick and easy booking process.
Airbnb also encourages users to interact regularly with each other, to set up detailed profiles and to leave honest, quality reviews about their experience. This has helped Airbnb become associated with authentic and affordable travel experiences.
Marketing channels they use
Airbnb excels at using social media and content marketing channels to get travelers and hosts to use their platform. On the social media front, they most often upload images and videos of travel destinations, how-to videos, and up-to-date travel tips. Much of this content is provided by users of the platform.
The brand also creates tons of branded content to help them reach their audience. These include everything from a magazine, digital neighborhood guides, films, and a blog with powerful images containing personal stories from the Airbnb community.
Their messaging and positioning strategy
Airbnb sets themselves apart from all the other travel websites by stressing community and promoting values like diversity, multiculturalism, and a spirit of adventure. This helps them appeal to travelers from all around the world who are looking to have authentic experiences, to learn about different cultures, and to build meaningful connections with locals.
What they focus on in their marketing
Airbnb emphasizes building a global community of travelers and providing visitors with one of a kind experiences. They stress that hosts can help create these experiences by sharing their homes, perspectives, and recommendations with travelers.
Through their blog, Airbnb showcases stories from adventurers who share the unique and life-changing ways that their travels impacted them.
Free People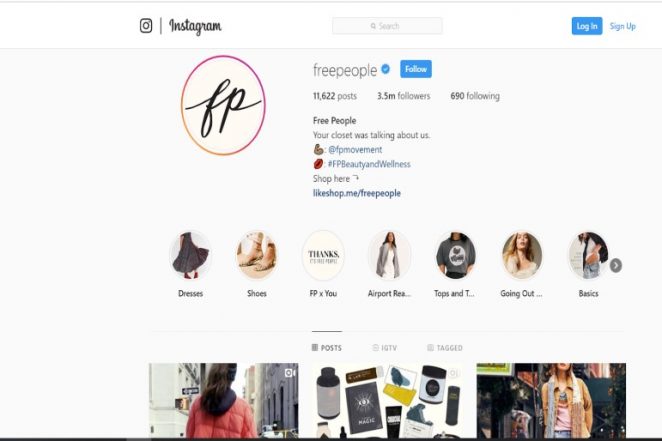 Free People is an extremely popular clothing company geared to young women who are adventurous, creative, smart, and self-confident. They also emphasize a healthy lifestyle, and display inspirational messages, which shows they really get their target audience.
Ways they connect well with customers
Free People has a thriving blog called BLDG 25 that's chock-full of content that appeals to their target customers. There's lots of posts on topics related to living a healthy and eco-friendly lifestyle, like yoga poses, recipes for wholesome snacks, and how to make DIY beauty products. They also have relaxed images of women enjoying nature, and lots of inspiring messages.
Free People is also aware that their customers enjoy sharing their lives over social media, and invite their readers to submit photos, inspiring images, and looks they've created with Free People clothing.
Marketing channels they use
Free People spends a lot of their marketing budget on creating branded content, and they also have a thriving social media strategy. Their website relies heavily on stunning photos that gives it the look of a cool and hip magazine, which gives their brand a distinctive visual presence. Their website also features a style community that uses a lot of customer-created content.
Free People has a major presence on Instagram, a platform that's essential for any fashion brand. They mix up their Instagram feed with product images and striking photos that show users the kind of adventurous and independent lifestyle Free People stands for.
Their messaging and positioning strategy
Free People encourages customers to confidently live the life they want and to have a positive impact on their communities and the environment. And they do an amazing job of showcasing this message through their eco-friendly business practices, like using only cloth shopping bags.
They also support nonprofits dedicated to causes their ideal customer is likely to care about, like Girls Inc, Best Friends Animal Society, and Waves for Water.
What they focus on in their marketing
Although they are a clothing brand, Free People reaches their target customer by focusing their marketing efforts on what really matters to her. They emphasize an inspiring and healthy lifestyle, promote social awareness and sustainability, and let women be part of a thriving lifestyle community where they can be themselves. This is a powerful example of how to create a marketing message that's really meaningful to your customers.
. . .

So there you have it – an overview of the marketing strategies of five iconic brands.
Now that you've seen a successful marketing strategy in action, you're probably ready to start designing one for your business.
Let's look at how you can get started.
Ready to Build Your Own Winning Marketing Strategy?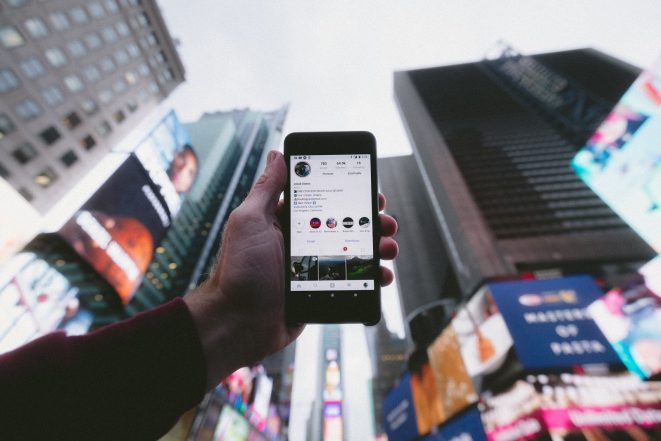 We've broken down the elements of an effective marketing strategy and looked at how some famous brands tackle marketing.
And now it's time for you to create your own marketing strategy.
Yes, it might sound like a daunting task, but you can make it much more manageable by breaking things down into smaller steps.
The first thing to do is get clear on who your target customer really is. The best way to do this is by consulting your buyer profile, or by designing a customer profile if you don't have one yet.
Once you have a clear picture of who you're marketing to, you'll need to see where they hang out online. Do some research to answer these key questions:
What social networks do they use?
What kind of posts do they engage with?
Do they read blogs?
What kind of topics do they search for on Google?
Asking these questions will help you choose four viable marketing channels to test out with your audience, and will also help you uncover what kinds of messaging resonates with them the best.
By taking these initial steps, you can create a solid foundation for building your winning marketing strategy.
Building a marketing strategy is necessary for your business, but it can be challenging. If you need additional help marketing your products, check out our Make More Income and Impact guide.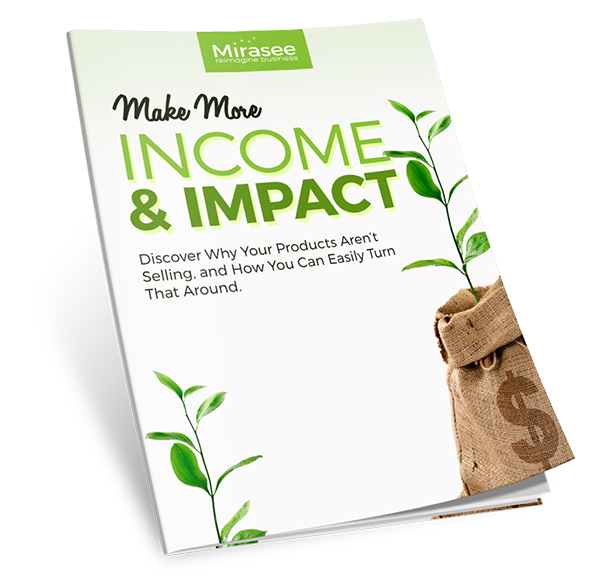 Make More Income & Impact
Discover Why Your Products Aren't Selling, and How You Can Easily Turn That Around.