6 Profitable Online Business Models for 2020 (And Beyond)
Matthew Turner
The world today is a very different place from the one your parents experienced in their youth. For generations, a career defined who you were…
Yet today, a standard career isn't only harder to attain, but also a lot less attractive.
It's estimated that 27 million Americans will leave the traditional workplace in favor of full-time self-employment in 2020 (tripling the overall number to over 40 million people).
Many of these people will head online to start a new business. After all, the barriers are low: low cost, low risk, low time investment, with potentially lucrative returns. If you're reading an article like this one, you may be one of these aspiring entrepreneurs looking for the perfect online business model.
Or maybe you've already made the leap but are still finding your feet…
If so, you know how overwhelming it is. There's so much choice. There are so many niches and potential business model ideas, and each one comes with hour after hour of content and at least a few "experts" who say their way is the best way.
I imagine you've already spent a lot of hours researching. Maybe you're wondering if it's time well spent, or if you're wasting it and should go back and settle for that 9 to 5 job.
Maybe…
Everyone is different.
A 9 to 5 career is ideal for some. In today's connected world it's possible to build an online career without starting your own business. Yet an online business of your own offers freedom unlike any other business venture.
The potential is high.
The problem is…the overwhelm is higher.
After all, you only have so much time and money. If you choose the wrong option or follow the wrong advice, it could have a huge impact on your life. That's where the real pain lies…FEAR.
The Role That FEAR Plays When Choosing The Right Online Business Models
It's fear that stops many people from leaving the traditional workplace and going out on their own. It's this fear that's always stopped people: the fear of failing, the fear of not being good enough, the fear of making the wrong decision.
Yet what about that other fear? The fear of not trying, living the rest of your life wondering…what if?
This article isn't about whether you should start an online business. Maybe you should. Maybe not. Only you can decide that. What I can promise you is that you are not alone and that everyone who starts a business goes through this.
The self-doubt
The questioning of yourself
The worry and anxiety
The fear of failing
The FEAR, full-stop!
What's important to remember is that mistakes and failure are rarely final. Whatever you choose to do with your first business isn't final, either. You're not locked into doing it forever. Most entrepreneurs pivot and change. It's a journey, and success rarely happens overnight — despite what the myth says.
Consider this…
Airbnb launched in 2008, but it wasn't until 2011 that it made its one-millionth booking.
Rovio (the makers of Angry Birds) created 51 games before finally striking it rich with one of the most popular mobile games ever.
It took Starbucks 16 years to expand beyond Seattle.
It's also important to remember that the fear you feel today isn't as real as it once was. In the past, you had to take huge risks to start a new business: bank loans, remortgaging your house, hiring a workforce from day one, uprooting your family and moving across the country…
This isn't the case today. Starting a business doesn't have to cost a lot of money. You rarely need to hire a large team (at least, not to begin with). You can often keep your 9 to 5 job for a while and work on your business in the evenings or weekends.
There's an online business model for every situation.
So although the fear is real…it's not as real as it once was.
That's what this article is about: to help you cut through the overwhelm, look past your fear, and focus on the online business models that best suit your situation. It's for the person starting out, exploring new ideas, and who has the drive to CREATE something in order to:
Make more money and not worry about the bills each month.
Have more freedom to live the life you've always dreamed about.
Spend more time at home and around those you love.
Leave a lasting impact on your customers, employees, family, and friends.
No matter what your situation, budget, or level of experience, there's an online business model for you. In this article, we'll cut through the noise and focus on the best online business models for you.
The 6 Best Online Business Models
We'll begin by reviewing the different types of internet business models, and then delve into the pros and cons of each, and the levels of investment necessary so you can choose the best online business model for you.
Only you can decide that. We can help you to work through the overwhelm and give you the best advice possible. Yet this only works with active learning, so be sure to read this article and:
Take notes throughout
Bookmark the examples we share (to read later)
Download or bookmark the additional reading we provide
Constantly think about what applies to YOU!
Let's dive in, starting with one of the most popular types of internet business models: Service-Based.
The Service-Based Online Business Model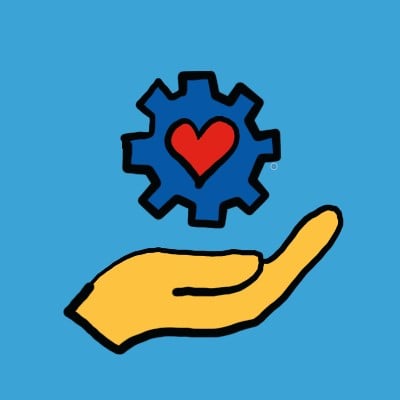 EXPERIENCE NEEDED: High
STARTUP COSTS: Low (<$500)
MAINTAINING COSTS: Low
TIME INVESTMENT: High
PROFITABILITY: High (although not passive)
Having a service-based online business model is one of the most popular approaches today. No matter what your industry, niche or skill set, there's always an opportunity to set up a service-based business.
They fall under three categories:
Coaching: this provides hands-on help, guidance, and accountability. As a coach, you act as a guide who listens and helps your client figure out what their next steps should be.
Consulting: this focuses on high-level, practical expertise. As a consultant, you not only guide your clients but break down the actual steps they should follow.
Done For You (DFY): this places the focus on you, as you do the actual work for your client.
Becoming a consultant requires the most experience. Your clients need to know that you have gone through the process many times before. As such, it's a popular service-based business model for someone who has a lot of experience in the traditional workplace and is looking to work for themselves.
Coaching requires less experience, but it's certainly more hands-on and time-intensive because you need to guide your clients along the right path. Whereas the Done For You model is the most time-intensive of all as you actually do the work for them (this often leads you to create an agency model).
Successful Examples of a Service-Based Business Model in Action
While growing her successful podcast, 'The Eventual Millionaire', Jaime Masters naturally transitioned into coaching as she built a vault of knowledge based on hundreds of interviews. Jaime works with her clients to guide them, keep them accountable, and remain focused on the goals they set.
Whereas the work Tayo Rockson does at UYD Management is a good example of Consulting. Tayo helps individuals and organizations leverage their cultures and build strategies on the back of these. He has a lot of experience in this sector and provides his clients with a literal roadmap of what to do and when.
After years of working as a content strategist, Tyler Basu started his own agency, Influencer Studio. With this Done For You model, Tyler and his team create and promote your content, as well as building a strategy to fulfill certain objectives.
In addition to this, Tyler also offers a consultancy service, showing that in time you can incorporate more than one of these service-based types.
The PROS
The main benefit of a service-based business model is that there are fewer startup costs. It's a business you can begin straight away without having to worry about equipment, staff or anything else. It's all about you providing a service. As such, the barriers to enter this market are low.
Potential income is high, too. People value intimate, one-on-one work. If you can save your clients (time or money) or help them make more (money, lead generation, momentum), you can gradually increase your rates and make a lot of money per hour.
The CONS
The downside of a service-based business model is that it doesn't generate passive income and does require A LOT of your time. Whether you Coach, Consult, or commit to a Done For You model, your clients pay for your time.
This limits your ability to scale and limits how much freedom you have from your business. Another downside to a service-based business is the competition you face. Because the barrier to entry is so low, you'll face a lot of competition to stand out no matter what industry you're in.
It's one of the most popular online business models for a reason, after all…
How To Get Started
Here are some people, businesses, and resources that will help you learn more about service-based businesses and get you started. To save time and to reduce your risk, read and/or bookmark these.
Marie Forleo and B-School (one of the leading voices in the online coaching space).
Frank Bria (offers several resources on how to leverage AQ coaching/consultancy business).
This guide from Thinkific shows you how to build an online coaching business using online courses (which is something we discuss in greater detail soon).
The Membership / Mastermind Online Business Model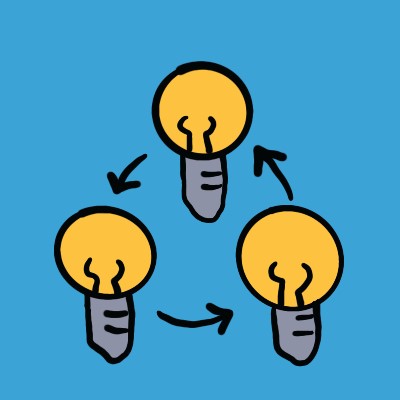 EXPERIENCE NEEDED: Low
STARTUP COSTS: Medium ($1,500+)
MAINTAINING COSTS: Medium
TIME INVESTMENT: High
PROFITABILITY: High (possibly passive)
This business model type centers around you creating a community. The standard way to do this is either with a:
Membership Site (less hands-on and designed for larger groups)
Mastermind Group (more intimate and built for smaller groups of people)
Of course, you can combine the two under a single business model. Your membership site serves the masses, while you create an intimate mastermind group for those looking to take the next step.
"Although you do need some experience to run either a mastermind or membership model, the main emphasis is on the community. So as long as you are a few steps ahead of those you serve, you don't need high levels of experience."

Tweet Me
This is a time-intensive approach, however. In time, parts of this process can generate passive income. But much of it will always require a personal touch (either from you or someone else on your team).
Successful Examples of a Membership/Mastermind Business Model in Action
One of the best membership examples comes from Desislava Dobreva and her Badass Brand Squad. Although Des and her team offer a lot of expertise, content, and guidance, most of her testimonials center around the "community". It's a unique brand with an even more unique style, and it serves her audience on a deep level.
Whereas a great example of a Mastermind Group comes from Katya Varbanova and her 20K Nation. In many ways, 20K Nation is similar to the Badass Brand Squad, although Katya limits the number of people she can serve at any given time. A more hands-on approach requires more time. This is the biggest difference between a membership site and a mastermind group.
The PROS
The main benefit of a Mastermind and/or Membership business model is that you reach more people than a standard service-based approach. This allows you to get more out of your time, and in turn, create scalable products like courses and programs (that comes next).
Costs remain low, although you need to place more focus into marketing, branding, and your sales page. This creates both startup and maintenance costs but is still low compared to some other business model examples.
This can also become one of the most profitable internet business models. Although it isn't a fully passive venture you can, in time, automate part of your offer and serve your community at a high level without sacrificing all your time.
The CONS
However… The biggest downside remains TIME.
Although you can automate part of the process, you'll always have to dedicate a lot of yours or someone else on your team's time. Less so with a Membership Site, but a Mastermind Group is all about the personal touch.
This limits your ability to scale and pursue other opportunities further down the line.
How To Get Started
Here are some people, businesses and resources that will help you learn more about Mastermind/Membership businesses. To save time and reduce your risk, read and/or bookmark these.
This article written by Mary Jaksch for ProBlogger is a great resource about how to create a membership program.
Foundr Magazine produced this in-depth guide into creating a profitable membership site.
This article by Copyblogger (written by Ali Luke) shares some invaluable tips on how to create your first membership program.
The Online Course / Program Online Business Model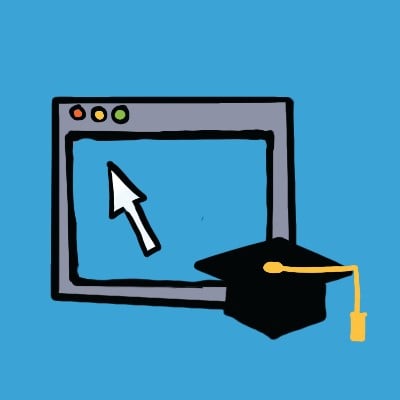 EXPERIENCE NEEDED: Low
STARTUP COSTS: Medium ($1,500+)
MAINTAINING COSTS: Medium
TIME INVESTMENT: Medium
PROFITABILITY: High (largely passive)
This is a world we know well here at Mirasee. As well as producing multiple courses and programs ourselves, we've helped hundreds of our students do the same. It's a lucrative market, too, with the E-Learning sector set to grow beyond $325 billion by 2025.
There are two main types of E-Learning:
Online Courses (this approach empowers the student to do all the work on their own)
Online Programs (this approach provides the student with greater guidance and help)
Overall, an Online Course centers around the content you provide. You create the course content and provide the students with everything they need to do the work. Whereas an Online Program provides further guidance with coaching calls, mastermind sessions, and possibly a membership site/community.
As you may notice, some of these internet business models do overlap and align with one another. You may begin with an Online Course, which in time develops into an Online Program, which evolves into a Membership Site and/or Mastermind Group.
"An Online Course is often a great place to begin. You don't need a lot of experience and the startup and maintenance costs are relatively low."

Tweet Me
So long as you create great content that provides high value, your students will benefit.
Successful Examples of an Online Course / Program Business Model in Action
We're lucky to have worked with a lot of successful course creators over the years. A few that stand out:
Dorie Clark, who made $23,500 in just 45 minutes when she first launched her online course. After years of writing books, speaking, and consulting, Dorie built a wealth of expertise. Yet she struggled to share this with the masses in a way that would provide real, practical help. Her online course fixed this and opened up several new income streams.
Then there's Charles Byrd, a productivity coach who discovered a passion and skill for using Evernote. He'd shared this with his clients for years but wanted to help more people use this tool effectively. His online course helped him achieve this, and it's led him to create many more courses and programs since.
As for a good example of a Program Business Model, that comes from Austin Netzley and his 2X Accelerator Program. Austin and his team work with their clients to double their income in a short space of time. There's a series of learning modules to work through (an online course), but also regular strategy sessions, accountability, and in-person events staged throughout the year. It's a great program that not only teaches but creates a literal roadmap to follow step-by-step.
The PROS
There are several benefits to building an Online Course or Program, but the main one has to be the potential of passive income. This is less applicable with an Online Program as that does require ongoing help and guidance. Yet with an Online Course, once you've created the course material you can deliver it to an infinite number of students.
All your work comes ahead of time. Thereafter, it doesn't matter if you have ten students or ten thousand, your workload remains the same.
There are also the benefits of not needing a lot of experience. So long as you provide a course that delivers what your student needs, you don't need to have years and years of experience and social proof. It's a great starting point for many budding entrepreneurs.
The CONS
Whether you choose to run an Online Course or Online Program, the biggest issue is the upfront cost (both in terms of money and time). You can navigate this through pre-sales and validating your idea, but a good course needs YOU to put in a lot of time upfront.
Recording videos
Having them edited
Producing workbooks and exercises
Running expert interviews and masterclasses
The world's already full of bad online courses. It doesn't need any more of those. What it does need is a high-quality course that provides higher value. This takes time. In the same way as writing a book does, you need an element of faith that the course/program you're building will have a high impact on those you serve.
How To Get Started
Here at Mirasee, we've spent the last few years producing A LOT of high-quality resources on how to create an Online Course and/or Program. We recommend you read and bookmark the following:
This in-depth article we created shows you the 7 steps you need to create an online course that doesn't suck.
We also created this guide on how to sell your online course, so it doesn't get lost in the millions of forgotten courses that already exist.
Finally, you may want to register for our Free Course Builder Bootcamp, which shows you how to create, sell, and profit from your online course or program (click here to learn more).
The Affiliate Online Business Model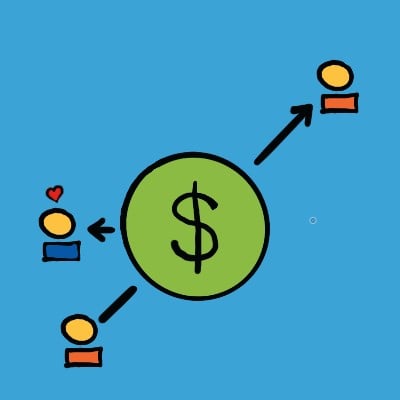 EXPERIENCE NEEDED: Low
STARTUP COSTS: Low (<$500)
MAINTAINING COSTS: Low
TIME INVESTMENT: Medium
PROFITABILITY: Medium (largely passive)
This is always an attractive option, especially for those starting out. It doesn't require you to create a product or service. Instead, you promote other peoples' and get a share of their revenue.
The main affiliate routes include:
Joint Ventures (JVs): this involves promoting a launch/campaign, often through a series of emails, online ads, and live events such as webinars.
Amazon Affiliate: as the world's largest online platform, it's possible to make a good living simply by promoting products on Amazon.
Blogging / Vlogging / Reviews: this involves creating content, building an audience, and getting a share of the revenue when your audience purchases.
The popularity of affiliate businesses seems to be waning, largely because there's so much competition. However, it remains a popular business model simply because it requires no experience and has minimal startup and maintenance costs.
It is difficult to make a lot of money through Affiliates these days. But if you produce great content (blog, podcast, YouTube Channel, etc…), it's possible to make a good income (at the least, a good side-income).
The same applies to Joint Ventures (JVs). If you build an engaged community there will always be people looking to promote their products, services, or new launches. The emphasis here is on YOU creating an engaged community. If you become an authority figure, an affiliate business can be lucrative.
Successful Examples of an Affiliate Business Model in Action
Two standout examples of an Affiliate Business Model done well comes from Pat Flynn and John Lee Dumas. Both Pat and John built popular podcasts, and Pat in particular leveraged high-quality articles that created an engaged and loyal audience.
(In fact, much of Pat's content focuses on how to create passive income through affiliate businesses).
In both cases, Pat and John have built expertise in their industries and produced a large body of valuable content. Through joint ventures, referrals, promotions, and reviews, these two men have made millions through their affiliate business models.
The PROS
The main benefit of an affiliate business model is that you don't have to create a product. This is a great option for someone who excels at marketing and is good at attracting people through their personality.
There is a time commitment because affiliate marketing done correctly requires you to create great content (through videos, emails, social media, articles, and more). Yet compared to many other online business models, it has a low investment of money and time.
The CONS
It's hard to stand out. Ten years ago, more people made more money through affiliate marketing. Yet in today's world of content overload, it's hard to make a new blog, podcast, or YouTube channel stand out.
Success depends on the community and following that you build. If you don't build this, the chances of having a successful affiliate business remain low.
How To Get Started
Here are some people, businesses and resources that will help you learn more about Affiliate businesses. To save time and reduce your risk, read and/or bookmark these.
Matt McWilliams is a thought leader in the affiliate space, specializing in Joint Ventures and product launches (this guide, in particular, offers everything you need to know to get started).
Tom Morkes is another thought leader in this space, who has lots of great resources on joint ventures and product launches.
This article written by Carol Tice is also a superb resource for affiliate marketing (read here: How Small Blogs Can Earn Big Affiliate Sales (Without Being Sleazy))
The SaaS Online Business Model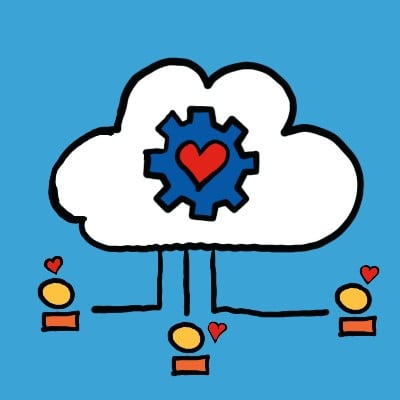 EXPERIENCE NEEDED: Medium
STARTUP COSTS: High ($10,000+)
MAINTAINING COSTS: High
TIME INVESTMENT: High
PROFITABILITY: High (possibly passive)
Saas stands for 'Software as a Service'. It's a popular online business model in today's hyper-connected society. This popularity is set to rise as more people come to rely on the internet in more ways.
There are A LOT of products that fit under this umbrella. Some of the more popular include:
CRM Software
Accounting Software
Project Management Software
Email Marketing Software
Web Hosting and eCommerce
Payment Processing Software
The potential to make money with a SaaS business model is high. Many of them are subscription-based (email marketing options like Mailchimp and ConvertKit) or take a percentage of each transaction (payment processing options like PayPal or TransferWise).
"As more people create new online businesses, the demand for SaaS products like these increases. So, if you have an innovative new idea -- or want to make an existing idea better -- you can quickly build a customer base in the thousands that generates at least seven figures of revenue."

Tweet Me
Of course, you'll need to invest a lot of time into this and either you or someone on your team will need the necessary technical expertise and experience. It's the business model example with the biggest risk, but also offers the greatest returns.
Successful Examples of a SaaS Business Model in Action
For years, Nathan Barry made a name for himself writing books and creating online courses (as well as creating a lot of online content: blog posts, videos, podcasts, etc).
This led him to create ConvertKit in 2014; initially as a side hustle and a passion to improve email marketing for "creators" like himself. Fast-forward a few years and ConvertKit now has 20,000+ users, $15+ million in annual recurring revenue, a team of 39 people, and annual profits of over $2 million.
What Nathan has achieved in five years is remarkable, and demonstrates the powerful impact a valuable SaaS product can have. Despite competing against much larger businesses, he creates an online business model that provided a specific audience with exactly what they need.
(It's the service this writer users and adores).
The PROS
Simply put… money.
Some of the largest companies in the world began life as a SaaS business: Uber, Amazon, eBay, Paypal, Netflix to name a few…
A Saas Business Model is scalable and investible, and although it does require a high level of expertise, it doesn't have to fall on your shoulders. With the right business partners, you can build a great product that works and grow from there.
Nathan Barry is a good example of this: a person lacking the technical expertise to build the product himself, but one with the vision and marketing ability to disrupt the industry.
The CONS
Once more… money.
Although you can bootstrap your SaaS business, it still requires significant investment and a lot of time. This investment of time and money only increases as you find more success. It can provide a passive income in the long term, but will often always require high upkeep costs and a dedicated team to maintain and improve the service.
The returns are potentially huge, yet you cannot overlook the risk.
How To Get Started
Here are some people, businesses, and resources that will help you learn more about SaaS businesses. To save time and reduce your risk, read and/or bookmark these.
Nathan Barry shares 15 lessons from ConvertKit's first $15 million.
Dan Martell is a master of scaling Saas businesses, and in this masterclass, he explains how to scale yours to $10,000+ per month.
This article written by Ryan Shank (for Neil Patel) offers a great insight into what it takes to start a new SaaS business.
The E-Commerce Online Business Model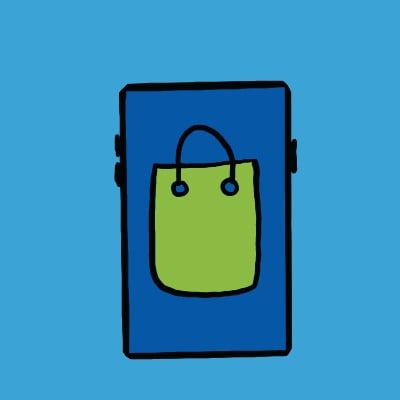 EXPERIENCE NEEDED: Medium
STARTUP COSTS: Medium ($1,500+)
MAINTAINING COSTS: Medium
TIME INVESTMENT: Medium
PROFITABILITY: Medium (possibly passive)
E-commerce is expected to reach $2.5 trillion in sales by 2022. Ever since the internet came of age in the '90s, the ability to buy and sell online has disrupted the entire retail sector.
(And it's continuing to grow year-on-year).
It's easy to see then, why e-commerce is an attractive online business model to pursue.
This often falls under three categories:
Physical Products: this focuses on selling physical products online, such as clothes, shoes, books, electrical equipment, and anything else you can hold in your hands…
Digital Products: this focuses on non-physical products such as software, eBooks, digital music, digital education, and training…
Dropshipping: this usually involves selling physical products, but with this approach, you never hold the stock or have to fulfill the order…
Dropshipping is an increasingly popular form of e-commerce. Although like affiliate marketing, it's getting harder to find success due to high-competition and market saturation. But it's clear to see why it remains a popular option… the startup costs (both money and time) are low compared to the other two options.
Because you don't hold the stock yourself, there's less risk and ongoing costs.
Your profits decrease because of this (due to more businesses being part of the process), yet with popular platforms like Amazon, Shopify, and eBay, it's possible to reach millions of customers.
Successful Examples of an E-Commerce Business Model in Action
Pat Flynn once again provides a good example of what happens when you build authority online. Despite building an online career, Pat expanded into the physical world by producing the SwitchPod: a minimal, handheld tripod for content creators, bloggers, and vloggers.
When it launched via Kickstarter, more than 4,000 customers pre-ordered the product and it raised nearly $500,000 in 30 days.
In comparison, John Lee Dumas has taken his online authority and produced several digital products, training methods, and software (among some physical products of his own).
Finally, there are many examples of dropshipping companies making $1,000,000+ per year, simply by building a Shopify store like Mooshe Sock has.
The PROS
One of the main benefits of an E-Commerce Business Model is that it's scalable, profitable, and can become a good form of passive income.
You don't need to have a high level of experience or even create the product yourself. With an approach like Dropshipping, if you find the right niche you can make a lot of money by being in the right place.
The CONS
One of the biggest downfalls of e-commerce today is the high competition you face. Regardless of your niche, industry, or platform, you face an uphill battle to stand out.
You do need to invest time upfront, and depending on your product your profit margins may remain low — meaning you need to sell a lot of products to make it a worthwhile venture. It's easy to make money with e-commerce, but enough of it to start a new business…that's much harder.
How To Get Started
Here are some people, businesses, and resources that will help you learn more about e-commerce businesses. To save time and reduce your risk, read and/or bookmark these.
How To Decide Which Internet Business Models Are Best For You
These are the six best online business models you can pursue to set up on your own. Each one offers a unique path with differing levels of investment, necessary experience, and potential growth.
There is no perfect solution.
Each online business model has its own pros and cons.
But is there a perfect business model for you? Well, that's for you to decide.
Ask yourself:
What kind of lifestyle do you want?
What kind of impact do you want to make?
What are you passionate about?
How much money do you need?
How much money do you want?
Once you get clear on your intentions you can get clear on the best online business models for you. Starting a SaaS business, for instance, doesn't provide the greatest freedom upfront (and is also high risk). Yet it arguably offers the greatest freedom over the long term.
Whereas an approach like Affiliate Marketing or Dropshipping doesn't require much investment or risk, but its long term potential is arguably not as high.
There's no perfect solution.
There is no right or wrong.
It's about you finding the best online business models for YOU.
What's clear is, the opportunity to build a business is high for you and anyone else with a great idea. Unlike any other generation before us, we have access to the world and its ever-growing population.
Each year, more people get access to the internet.
Each year, giants like Google and Amazon create new "must-have" products.
Each year, technology advances and our need to use them increases.
And each time this happens, new opportunities arise for you.
Mobile phones need cases (dropshipping and affiliate marketing).
New tools need education (videos, courses, and programs).
Innovative technologies need implementing (done for you and consulting).
New entrepreneurs need help and accountability (coaching, mastermind, and membership sites).
These six best online business models have you covered. What you decide to do next is up to you. Think about your situation, what you want to achieve and what you bring to the table. This article doesn't provide you with all the answers you need.
But it does cut through the noise and give you clear examples of what to do next.
And if you would like further help, our Business Ignition Bootcamp may be what you need. This is a short, intensive program that will enable you to see your business in a whole new light. When it comes to building a business model that suits you best, this bootcamp lays out what you need in a way that makes sense. Learn more about our Business Ignition Bootcamp Here and join the waiting list. We'll notify you ahead of our next event.