8 Profitable Online Business Models for 2023
Matthew Turner
Updated by Willy Wood
These days, more people than ever are starting their own online businesses.
If you're dreaming of starting your own online business, your options are endless.
There's just one problem – there are so many options available to you that you aren't sure which one to choose.
Every time you research online businesses, you come away feeling totally overwhelmed and unsure of which business model is right for you.
That's why we created this article: to help you cut through the overwhelm and focus on the online business models that best suit your situation.
Ready to uncover the right business model for you?
Then let's dive in!
The 8 Best Online Business Models
We'll begin by reviewing the different types of internet business models, and then delve into the pros and cons of each, and the levels of investment necessary so you can choose the best online business model for you.
1) The Service-Based Online Business Model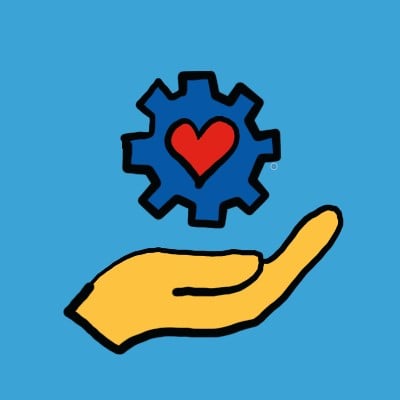 EXPERIENCE NEEDED: High
STARTUP COSTS: Low (<$500)
MAINTAINING COSTS: Low
TIME INVESTMENT: High
PROFITABILITY: High (although not passive)
Having a service-based online business model is one of the most popular approaches today. No matter what your industry, niche or skill set, there's always an opportunity to set up a service-based business.
They fall under three categories:
Coaching: this provides hands-on help, guidance, and accountability. As a coach, you act as a guide who listens and helps your client figure out what their next steps should be.
Consulting: this focuses on high-level, practical expertise. As a consultant, you not only guide your clients but break down the actual steps they should follow.
Done For You (DFY): this places the focus on you, as you do the actual work for your client.
Becoming a consultant requires the most experience. Your clients need to know that you have gone through the process many times before. As such, it's a popular service-based business model for someone who has a lot of experience in the traditional workplace and is looking to work for themselves.
Coaching requires less experience, but it's certainly more hands-on and time-intensive because you need to guide your clients along the right path. Whereas the Done For You model is the most time-intensive of all as you actually do the work for them (this often leads you to create an agency model).
Examples of a Service-Based Business Model
While growing her successful podcast, 'The Eventual Millionaire', Jaime Masters naturally transitioned into coaching as she built a vault of knowledge based on hundreds of interviews. Jaime works with her clients to guide them, keep them accountable, and remain focused on the goals they set.
The work Tayo Rockson does at UYD Management is a good example of Consulting. Tayo helps individuals and organizations leverage their cultures and build strategies on the back of these. He has a lot of experience in this sector and provides his clients with a literal roadmap of what to do and when.
After years of working as a content strategist, Tyler Basu started his own agency, Influencer Studio. With this Done For You model, Tyler and his team create and promote your content, as well as building a strategy to fulfill certain objectives.
In addition to this, Tyler also offers a consultancy service, showing that in time you can incorporate more than one of these service-based types.
The PROS
The main benefit of a service-based business model is that there are fewer startup costs. It's a business you can begin straight away without having to worry about equipment, staff or anything else. It's all about you providing a service. As such, the barriers to enter this market are low.
Potential income is high, too. People value intimate, one-on-one work. If you can save your clients (time or money) or help them make more (money, lead generation, momentum), you can gradually increase your rates and make a lot of money per hour.
The CONS
The downside of a service-based business model is that it doesn't generate passive income and does require a lot of your time. Whether you Coach, Consult, or commit to a Done For You model, your clients pay for your time.
This limits your ability to scale and limits how much freedom you have from your business. Another downside to a service-based business is the competition you face. Because the barrier to entry is so low, you'll face a lot of competition to stand out no matter what industry you're in.
It's one of the most popular online business models for a reason, after all.
How To Get Started
Here are some people, businesses, and resources that will help you learn more about service-based businesses and get you started. To save time and to reduce your risk, read and/or bookmark these.
Marie Forleo and B-School (one of the leading voices in the online coaching space).
Frank Bria (offers several resources on how to leverage AQ coaching/consultancy business).
This guide from Thinkific shows you how to build an online coaching business using online courses (which is something we discuss in greater detail soon).
2. The Membership / Mastermind Online Business Model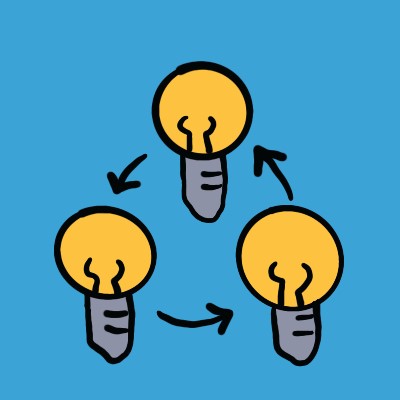 EXPERIENCE NEEDED: Low
STARTUP COSTS: Medium ($1,500+)
MAINTAINING COSTS: Medium
TIME INVESTMENT: High
PROFITABILITY: High (possibly passive)
This business model type centers around you creating a community. The standard way to do this is either with a:
Membership Site (less hands-on and designed for larger groups)
Mastermind Group (more intimate and built for smaller groups of people)
Of course, you can combine the two under a single business model. Your membership site serves the masses, while you create an intimate mastermind group for those looking to take the next step.
Although you do need some experience to run either a mastermind or membership model, the main emphasis is on the community. So as long as you are a few steps ahead of those you serve, you don't need high levels of experience.
This is a time-intensive approach, however. In time, parts of this process can generate passive income. But much of it will always require a personal touch (either from you or someone else on your team).
Examples of a Membership/Mastermind Business Model
One of the best membership examples (if we must say so ourselves) is Teach Your Gift Pro. This exclusive community serves entrepreneurial experts from a wide range of fields and provides "deep dive" information (such as books, ebooks, video tutorials) about a variety of business building topics (creating online courses, how to price one's products, how to write in your authentic voice, and how to sell through story, just to name a few recent topics). People must attend one of Mirasee's events (such as our three-day Teach Your Gift Live event) in order to be given the opportunity to join TYGP.
Whereas a great example of a Mastermind Group comes from Katya Varbanova and her 20K Nation. In many ways, 20K Nation is similar to the Badass Brand Squad, although Katya limits the number of people she can serve at any given time. A more hands-on approach requires more time. This is the biggest difference between a membership site and a mastermind group.
The PROS
The main benefit of a Mastermind and/or Membership business model is that you reach more people than a standard service-based approach. This allows you to get more out of your time, and in turn, create scalable products like courses and programs (that comes next).
Costs remain low, although you need to place more focus into marketing, branding, and your sales page. This creates both startup and maintenance costs but is still low compared to some other business model examples.
This can also become one of the most profitable internet business models. Although it isn't a fully passive venture you can, in time, automate part of your offer and serve your community at a high level without sacrificing all your time.
The CONS
The biggest downside is the amount of time involved.
Although you can automate part of the process, you'll always have to dedicate a lot of yours or someone else on your team's time. Less so with a Membership Site, but a Mastermind Group is all about the personal touch.
This limits your ability to scale and pursue other opportunities further down the line.
How To Get Started
Here are some people, businesses and resources that will help you learn more about Mastermind/Membership businesses. To save time and reduce your risk, read and/or bookmark these.
This article written by Mary Jaksch for ProBlogger is a great resource about how to create a membership program.
Foundr Magazine produced this in-depth guide into creating a profitable membership site.
This article by Copyblogger (written by Ali Luke) shares some invaluable tips on how to create your first membership program.
3. The Online Course / Program Online Business Model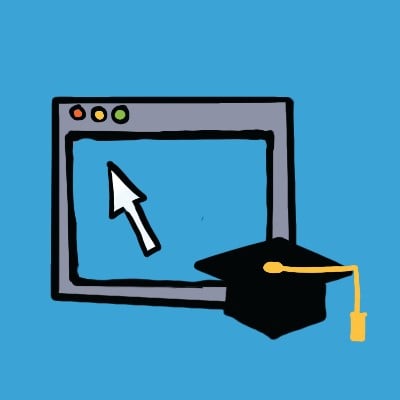 EXPERIENCE NEEDED: Low
STARTUP COSTS: Medium ($1,500+)
MAINTAINING COSTS: Medium
TIME INVESTMENT: Medium
PROFITABILITY: High (largely passive)
This is a world we know well here at Mirasee. As well as producing multiple courses and programs ourselves, we've helped hundreds of our students do the same. It's a lucrative market, too, as the e-learning marked is projected to be worth $374.3 billion in 2026.
There are two main types of E-Learning:
Online Courses (this approach empowers the student to do all the work on their own)
Online Programs (this approach provides the student with greater guidance and help)
Overall, an Online Course centers around the content you provide. You create the course content and provide the students with everything they need to do the work. Whereas an Online Program provides further guidance with coaching calls, mastermind sessions, and possibly a membership site/community.
As you may notice, some of these internet business models do overlap and align with one another. You may begin with an Online Course, which in time develops into an Online Program, which evolves into a Membership Site and/or Mastermind Group.
An Online Course is often a great place to begin. You don't need a lot of experience and the startup and maintenance costs are relatively low
So long as you create great content that provides high value, your students will benefit.
Examples of an Online Course / Program Business Model
We're lucky to have worked with a lot of successful course creators over the years. A few that stand out:
Dorie Clark, who made $23,500 in just 45 minutes when she first launched her online course. After years of writing books, speaking, and consulting, Dorie built a wealth of expertise. Yet she struggled to share this with the masses in a way that would provide real, practical help. Her online course fixed this and opened up several new income streams.
Then there's Charles Byrd, a productivity coach who discovered a passion and skill for using Evernote. He'd shared this with his clients for years but wanted to help more people use this tool effectively. His online course helped him achieve this, and it's led him to create many more courses and programs since.
As for a good example of a Program Business Model, that comes from Austin Netzley and his 2X Accelerator Program. Austin and his team work with their clients to double their income in a short space of time. There's a series of learning modules to work through (an online course), but also regular strategy sessions, accountability, and in-person events staged throughout the year. It's a great program that not only teaches but creates a literal roadmap to follow step-by-step.
The PROS
There are several benefits to building an Online Course or Program, but the main one has to be the potential of passive income. This is less applicable with an Online Program as that does require ongoing help and guidance. But with an Online Course, once you've created the course material you can deliver it to an infinite number of students.
There are also the benefits of not needing a lot of experience. So long as you provide a course that delivers what your student needs, you don't need to have years and years of experience and social proof. It's a great starting point for many budding entrepreneurs.
The CONS
Whether you choose to run an Online Course or Online Program, the biggest issue is the upfront cost (both in terms of money and time). You can navigate this through pre-sales and validating your idea, but a good course needs you to put in a lot of time upfront.
Recording videos
Having them edited
Producing workbooks and exercises
Running expert interviews and masterclasses
The world's already full of bad online courses. It doesn't need any more of those. What it does need is a high-quality course that provides higher value. This takes time. In the same way as writing a book does, you need an element of faith that the course/program you're building will have a high impact on those you serve.
How To Get Started
Here at Mirasee, we've spent the last few years producing A LOT of high-quality resources on how to create an Online Course and/or Program. We recommend you read and bookmark the following:
This in-depth article we created shows you how to create an online course.
We also created this guide on how to sell your online course, so it doesn't get lost in the millions of forgotten courses that already exist.
Finally, you may want to register for our Free Hybrid Courses Bootcamp, which shows you how to create, sell, and profit from your online course or program.
4. The Affiliate Online Business Model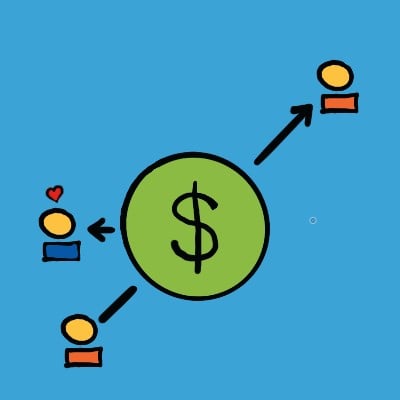 EXPERIENCE NEEDED: Low
STARTUP COSTS: Low (<$500)
MAINTAINING COSTS: Low
TIME INVESTMENT: Medium
PROFITABILITY: Medium (largely passive)
This is always an attractive option, especially for those starting out. It doesn't require you to create a product or service. Instead, you promote other peoples' and get a share of their revenue.
The main affiliate routes include:
Joint Ventures (JVs): this involves promoting a launch/campaign, often through a series of emails, online ads, and live events such as webinars.
Amazon Affiliate: as the world's largest online platform, it's possible to make a good living simply by promoting products on Amazon.
Blogging / Vlogging / Reviews: this involves creating content, building an audience, and getting a share of the revenue when your audience purchases.
The popularity of affiliate businesses seems to be waning, largely because there's so much competition. However, it remains a popular business model simply because it requires no experience and has minimal startup and maintenance costs.
It is difficult to make a lot of money through Affiliates these days. But if you produce great content (blog, podcast, YouTube Channel, etc…), it's possible to make a good income (at the least, a good side-income).
The same applies to Joint Ventures (JVs). If you build an engaged community there will always be people looking to promote their products, services, or new launches. The emphasis here is on YOU creating an engaged community. If you become an authority figure, an affiliate business can be lucrative.
Examples of an Affiliate Business Model
Two standout examples of an Affiliate Business Model done well comes from Pat Flynn and John Lee Dumas. Both Pat and John built popular podcasts, and Pat in particular leveraged high-quality articles that created an engaged and loyal audience.
(In fact, much of Pat's content focuses on how to create passive income through affiliate businesses).
In both cases, Pat and John have built expertise in their industries and produced a large body of valuable content. Through joint ventures, referrals, promotions, and reviews, these two men have made millions through their affiliate business models.
The PROS
The main benefit of an affiliate business model is that you don't have to create a product. This is a great option for someone who excels at marketing and is good at attracting people through their personality.
There is a time commitment because affiliate marketing done correctly requires you to create great content (through videos, emails, social media, articles, and more). But compared to many other online business models, it has a low investment of money and time.
The CONS
It's hard to stand out. Ten years ago, more people made more money through affiliate marketing. Yet in today's world of content overload, it's hard to make a new blog, podcast, or YouTube channel stand out.
Success depends on the community and following that you build. If you don't build this, the chances of having a successful affiliate business remain low.
How To Get Started
Here are some people, businesses and resources that will help you learn more about Affiliate businesses. To save time and reduce your risk, read and/or bookmark these.
Matt McWilliams is a thought leader in the affiliate space, specializing in Joint Ventures and product launches (this guide, in particular, offers everything you need to know to get started).
Tom Morkes is another thought leader in this space, who has lots of great resources on joint ventures and product launches.
This article from our Mirasee blog walks you through the basics of getting started with affiliate marketing. Another excellent resource is this guide that gives you a 7-step process for starting your affiliate marketing business.
5. The SaaS Online Business Model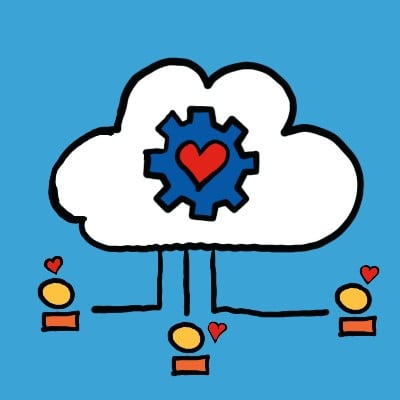 EXPERIENCE NEEDED: Medium
STARTUP COSTS: High ($10,000+)
MAINTAINING COSTS: High
TIME INVESTMENT: High
PROFITABILITY: High (possibly passive)
Saas stands for 'Software as a Service'. It's a popular online business model in today's hyper-connected society. This popularity is set to rise as more people come to rely on the internet in more ways.
There are A LOT of products that fit under this umbrella. Some of the more popular include:
CRM Software
Email Marketing Software
Web Hosting and eCommerce
Payment Processing Software
The potential to make money with a SaaS business model is high. Many of them are subscription-based (email marketing options like Mailchimp and ConvertKit) or take a percentage of each transaction (payment processing options like PayPal or TransferWise).
As more people create new online businesses, the demand for SaaS products like these increases. So, if you have an innovative new idea — or want to make an existing idea better — you can quickly build a customer base in the thousands that generates at least seven figures of revenue.
Of course, you'll need to invest a lot of time into this and either you or someone on your team will need the necessary technical expertise and experience. It's the business model example with the biggest risk, but also offers the greatest returns.
Examples of a SaaS Business Model
For years, Nathan Barry made a name for himself writing books and creating online courses.
This led him to create ConvertKit in 2014; initially as a side hustle and a passion to improve email marketing for "creators" like himself. Fast-forward a few years and ConvertKit now has 20,000+ users, $15+ million in annual recurring revenue, a team of 39 people, and annual profits of over $2 million.
What Nathan has achieved in five years is remarkable, and demonstrates the powerful impact a valuable SaaS product can have. Despite competing against much larger businesses, he creates an online business model that provided a specific audience with exactly what they need.
The PROS
Simply put… money.
Some of the largest companies in the world began life as a SaaS business: Uber, Amazon, eBay, Paypal, Netflix to name a few…
A Saas Business Model is scalable and investible, and although it does require a high level of expertise, it doesn't have to fall on your shoulders. With the right business partners, you can build a great product that works and grow from there.
Nathan Barry is a good example of this: a person lacking the technical expertise to build the product himself, but one with the vision and marketing ability to disrupt the industry.
The CONS
Once more… money.
Although you can bootstrap your SaaS business, it still requires significant investment and a lot of time. This investment of time and money only increases as you find more success. It can provide a passive income in the long term, but will often always require high upkeep costs and a dedicated team to maintain and improve the service.
The returns are potentially huge, yet you cannot overlook the risk.
How To Get Started
Here are some people, businesses, and resources that will help you learn more about SaaS businesses. To save time and reduce your risk, read and/or bookmark these.
Nathan Barry shares 15 lessons from ConvertKit's first $15 million.
Dan Martell is a master of scaling Saas businesses, and in this masterclass, he explains how to scale yours to $10,000+ per month.
This article written by Ryan Shank (for Neil Patel) offers a great insight into what it takes to start a new SaaS business.
6. The E-Commerce Online Business Model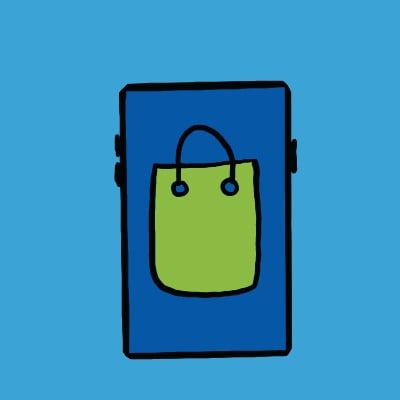 EXPERIENCE NEEDED: Medium
STARTUP COSTS: Medium ($1,500+)
MAINTAINING COSTS: Medium
TIME INVESTMENT: Medium
PROFITABILITY: Medium (possibly passive)
E-commerce is expected to reach $2.5 trillion in sales by 2022. Ever since the internet came of age in the '90s, the ability to buy and sell online has disrupted the entire retail sector.
And it's continuing to grow year-on-year.
It's easy to see then, why e-commerce is an attractive online business model to pursue.
This often falls under three categories:
Physical Products: this focuses on selling physical products online, such as clothes, shoes, books, electrical equipment, and anything else you can hold in your hands…
Digital Products: this focuses on non-physical products such as software, eBooks, digital music, digital education, and training…
Dropshipping: this usually involves selling physical products, but with this approach, you never hold the stock or have to fulfill the order…
Dropshipping is an increasingly popular form of e-commerce. Although like affiliate marketing, it's getting harder to find success due to high-competition and market saturation. But it's clear to see why it remains a popular option… the startup costs (both money and time) are low compared to the other two options.
Because you don't hold the stock yourself, there's less risk and ongoing costs.
Your profits decrease because of this, yet with popular platforms like Amazon, Shopify, and eBay, it's possible to reach millions of customers.
Examples of an E-Commerce Business Model
Pat Flynn once again provides a good example of what happens when you build authority online. Despite building an online career, Pat expanded into the physical world by producing the SwitchPod: a minimal, handheld tripod for content creators, bloggers, and vloggers.
When it launched via Kickstarter, more than 4,000 customers pre-ordered the product and it raised nearly $500,000 in 30 days.
In comparison, John Lee Dumas has taken his online authority and produced several digital products, training methods, and software (among some physical products of his own).
Finally, there are many examples of dropshipping companies making $1,000,000+ per year, simply by building a Shopify store like Mooshe Sock has.
The PROS
One of the main benefits of an E-Commerce Business Model is that it's scalable, profitable, and can become a good form of passive income.
You don't need to have a high level of experience or even create the product yourself. With an approach like Dropshipping, if you find the right niche you can make a lot of money by being in the right place.
The CONS
One of the biggest downfalls of e-commerce today is the high competition you face. Regardless of your niche, industry, or platform, you face an uphill battle to stand out.
You do need to invest time upfront, and depending on your product your profit margins may remain low — meaning you need to sell a lot of products to make it a worthwhile venture. It's easy to make money with e-commerce, but enough of it to start a new business…that's much harder.
How To Get Started
Here are some people, businesses, and resources that will help you learn more about e-commerce businesses. To save time and reduce your risk, read and/or bookmark these.
7. The Amazon FBA Business Model
EXPERIENCE NEEDED: Low
STARTUP COSTS: Medium
MAINTENANCE COSTS: Medium
TIME INVESTMENT: High
PROFITABILITY: Medium
The Amazon FBA (Fulfillment by Amazon) business model combines some aspects of the Amazon affiliate marketing program and the E-commerce business model (Dropshipping version) we mentioned above, but adds another layer of complexity.
Put simply, the Amazon FBA program is a service offered by Amazon to help third-party sellers automate their order fulfillment and shipping services. For a price (we'll get to that in a moment), Amazon will take care of your inventory storage, order fulfillment, returns, and even customer service. All you have to do is make the sales.
Most people know that Amazon works with third-party sellers, but they have no idea how big a business this is. In fact, third-party sales make up more than half of all units sold in Amazon stores! So, it is definitely big business; the question is, is it the right business for you?
Examples of an E-Commerce Business Model:
Charlie William started out by reselling books as a side business using the FBA model. He's now selling $9,000 of used books each month.
Mitch Davis sells private label products through Amazon Japan and teaches others how to do so, as well. He makes $3,000 profit per month from this side hustle, enough to pay his family's living expenses in Japan.
Craig Adam left his construction job in 2015 to start an Amazon FBA business selling kitchen tools and utensils. In the 8 years since, he has grown this business to the point where he now brings in $60K per month ($720,000 per year) in revenue!
The PROS
The biggest pro when it comes to this program is that you don't have to deal with a lot of the headaches that most business owners deal with. For example, they're store your products in an Amazon distribution center, which means no storage in your basement or renting space at a warehouse, no customer service calls, no wrangling packages to the post office or UPS, etc.
Another thing about having Amazon do all of this for you is they're really good at it. They'll store, package, and ship gazillions (that's probably not a real number, but somehow it seems accurate) of packages every day, so they'll likely handle your shipping a lot better than you could do it yourself.
Here are a few more not-inconsiderable benefits of this model:
Your products benefit from Amazon Prime's free shipping service and you can display the Prime member badge on your website.
You get shipping rate discounts because your shipping is handled by a global shipping giant who has negotiated rates better than what you can get yourself.
Amazon runs its own 24/7 customer support service and they will handle support questions from your customers for you.
If you have a lot of products that you need stored, you can tap into the almost unlimited storage Amazon has at their disposal.
The CONS
The main (possible) drawback of this model is that Amazon charges quite a few fees to pay for the benefits listed in the previous section. There are fulfillment fees and inventory storage fees and long-term storage fees (if your inventory sits for a while) and these all add up.
There's really no way to know if this model is going to work for you unless you run the numbers.
How much will your inventory cost you to start with?
What's your profit margin per sale?
What do all the Amazon fees add up to?
At the end of the day, does your cost of goods plus all the fees still leave you room for a profit?
And how many sales will you need to make for this business model to pay off well for you?
We said above that profitability for this model is "medium," but that was a bit of a cop out. The truth is, many people make little to no profit with this model, while other people do extremely well–some into 7 figures. It all depends on the product(s) you select, your ability to market those products, and your profit margins.
How To Get Started
Here are some resources that will help you learn more about the Amazon FBA Business Model and help you decide if it's the right model for you. To save time and reduce your risk, read and/or bookmark these.
In a situation like this, it makes sense to get the information straight from the source, so we highly recommend starting with Amazon's FBA Coaching Guide for Beginners.
But it's also good to get the viewpoint of someone outside of Amazon to make sure you're getting an unbiased opinion and advice. JungleScout's Ultimate Guide to everything Amazon FBA is a super-helpful deep dive into the model.
8. The Podcasting Business Model
EXPERIENCE NEEDED: Low
STARTUP COSTS: Low
MAINTENANCE COSTS: Low
TIME INVESTMENT: Medium
PROFITABILITY: Low for most
Podcasting is one of the hottest business models today and it has continued to grow at an increasing rate for over a decade now. According to Forbes, there are now over 100 million regular podcast listeners in the United States alone, and over 80% of Americans over the age of 12 are now aware of podcasts, a figure that has grown by 30% in just the last decade.
One advantage of this business model is that you don't need a lot of experience to do it. Sure, there's a little bit of set-up needed, but you don't have to be very technical at all to run things and the most technical work (like audio editing) can be outsourced if you don't want to learn it.
You do, of course, need some expertise on the topic of your show, but other than that, the learning curve isn't that steep (after all, you're basically just talking about a subject you're interested in, right?)
It doesn't cost a lot to get started, either. If you already have a decent computer, you can get a good enough set-up (microphone, headphones, an audio interface, recording software) for under $400. There are some ongoing costs for hosting, transcription, and a Canva subscription so you can do your cover art, but compared to most of the business models we've already discussed, your start-up costs are quite reasonable.
As far as time goes, we went with "Medium" above, but the truth is, you can run a podcast in your spare time easily if you take the super basic approach of doing a solo show with minimal editing and publishing after the fact. If you take the middle approach of doing an interview or co-hosted show with higher production values, it's going to take a lot more time. And of course, if you shoot for a high-quality show with polished editing and publishing on the back end, your podcast business basically becomes full-time.
So, how much money can you expect to make running a podcast? Again, we have to use our weasel words and say, "It varies." Because boy, it varies a lot! The sad fact is that probably half of all podcasters do it as a hobby (intentionally or unintentionally) and make little or no money from their shows. At the other end of the spectrum, a very few podcasts make over a million dollars a year. For the remainder, if they build up a sizable following first, then use multiple methods to monetize their shows (advertising, sponsors, affiliate marketing, paid products), they can make a modest living from their podcasting business.
Examples of a Podcasting Business Model:
If you're a fan of entrepreneurial podcasts, you've probably listened to an episode or two of The Tim Ferriss Show. Ferriss, best-selling author of The 4-Hour Work Week and other books, has published, as of today, 683 shows and has more than 15K rankings on Apple.
As an example of a branded podcast (a podcast that serves to further the success of a company), you might want to check out The Official Xbox Podcast. This show has been around for 18 years (which is like 1,000 years in podcast years) and has garnered 1.6K ratings and 540 reviews on Apple.
Finally, to see what successful early-stage podcasts look like, give some of our Mirasee FM podcasts a listen. In just two years, we have launched 10 podcasts for entrepreneurs and small business owners, some now hitting 100 episodes.
The PROS
As mentioned above, it's easy to get into podcasting. It doesn't cost much, you don't have to be a tech wizard, and if you don't get too fancy, you can run a podcast as a side gig. Plus, you can easily upload your podcast with a basic internet connection, and services like iTunes allow people to access it–and again, the potential audience is huge.
Another big advantage of running a podcast–perhaps the main reason most podcasters choose to do it–is that you get to talk about a subject that you truly love. Doing something you're passionate about has become cliche business advice, but it really does apply to most podcasters. There are tens of thousands of podcasters out there who are doing it as a side gig simply because they enjoy it so much and if they make a little money at the same time, all the better.
From the audience's perspective, the main reason podcasting has grown so quickly is that it offers the benefit of convenience. Someone can download an episode and then listen to it while in the car, while jogging, or while doing chores around the house. Because the audience doesn't need to watch what's going on, as in a video, they're freed up to do other things.
The CONS
One major drawback to podcasting today is competition. Because it's so easy to get into podcasting, the market has become saturated. You need to have a unique angle to rise above the noise.
In addition, with podcasting, your audience starts at zero. You need to have an effective marketing strategy to reach out to people and pull them into your podcast audience. New podcasters often think about the time it will take them to create their shows, but they often forget about or seriously underestimate how much time they'll need to spend marketing to grow their initial audience.
How To Get Started
Here are some resources that will help you learn more about the podcasting business model and help you decide if it's right for you. To save time and reduce your risk, read and/or bookmark these.
Here's a good article from The Podcast Host that walks you through the various options for setting up a podcasting business, from the most basic solo show to the very elaborate, slickly-produced show. There are a lot of ways to go, so you need to do your homework to find the approach that best suits your situation.
To get deeper into all the ins and outs of the monetization for a podcasting business, check out this article from Wired Clip.
And for a step-by-step start-up guide, we recommend this article from Improve Podcast.
Which Internet Business Models Are Best For You?
These are eight of the best online business models available today. Each one offers a unique path with differing levels of investment, necessary experience, and growth potential.
But is there a perfect business model for you? Well, that's for you to decide.
Ask yourself:
What kind of lifestyle do I want?
What kind of impact do I want to make?
What am I passionate about?
How much money do I need?
How much money do I want?
Once you get clear on your intentions, you can narrow down the options and choose the best online business model for you.
We encourage you to think about your situation, what you want to achieve, and what you bring to the table.
Once you're clear on all of these areas, then you'll be ready to make an informed choice. We wish you all great success!