WishList Member Review: Is It Right for Your Membership Site?
Matthew Turner
Updated by Tara Malone
One of the best ways to enhance your online course offerings is to build a private community for your students.
Many course creators try to initially do this with a Facebook Group or Slack Channel. This is fine, and in the beginning, maybe this gives you and your students what you need.
But after a while, it becomes clear that it isn't enough.
And so you turn your attention to creating a membership site, a private, gated part of your website that only certain people can access.
Inside this gated community you can house all your existing content and add to this over time while your students pay you a monthly subscription. This means your students get greater value from you and their fellow members, and you get a predictable, recurring income stream that allows you to scale.
If you only have an online course, most of the work falls on your shoulders. You have to work hard to keep sales up, and then fulfill these sales with excellent service. It leaves little time for you to create new content or courses, or to build other products or services.
A membership site helps you escape this grind because it centers around a predictable and recurring revenue model.
This might sound good, but how do you go about building a membership site? It probably sounds like a complex and expensive process.
The good news is, there are a few very affordable options that make building your membership site a breeze.
In this article we'll introduce you to WishList Member, one of the best options for creating your own membership site.
What is WishList Member?
This is WishList Member.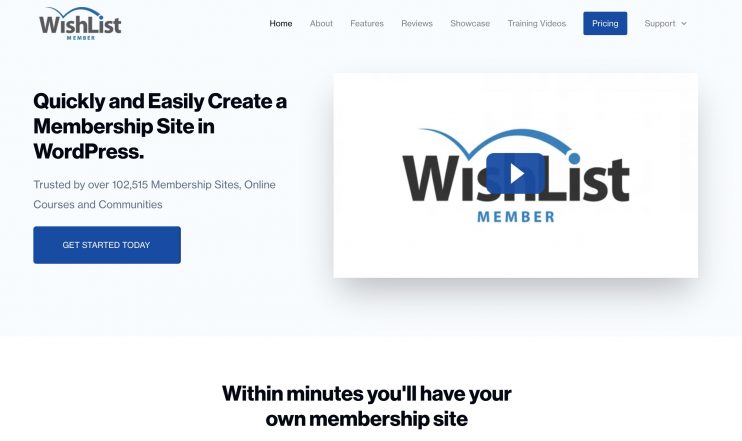 WishList Member is a WordPress plugin that allows you to build a private, gated community on your website. It's one of the oldest and most established plugins of its kind. In short, it's trusted and well respected. You're assured of regular updates, support, and that aspects like security are taken seriously.
It's trusted by 100,000+ membership sites, online courses, and communities!
It offers everything you need to build a community around your online courses, including:
The ability to charge your students a one-time fee and/or a recurring subscription.
The option to grant and restrict access to certain content and course material.
The chance to "Drip" your content so your students go on a specific journey.
Sophisticated analysis tools so you can track and measure student engagement.
Comprehensive integrations with hundreds of other online tools.
You can also build private forums and chat areas for your students to engage with you and each other. It's the sort of tool you can use to build a private community that evolves over time. It can grow with you, no matter how many online courses you build in the future.
It's one of the best options around that helps course creators transform into business owners.
Best of all, it offers a very affordable way to achieve all this.
WishList Member Pricing
Unlike some of its competitors, WishList Member does not offer a one-time fee. However, its annual subscription is affordable when you consider the number of features you get access to.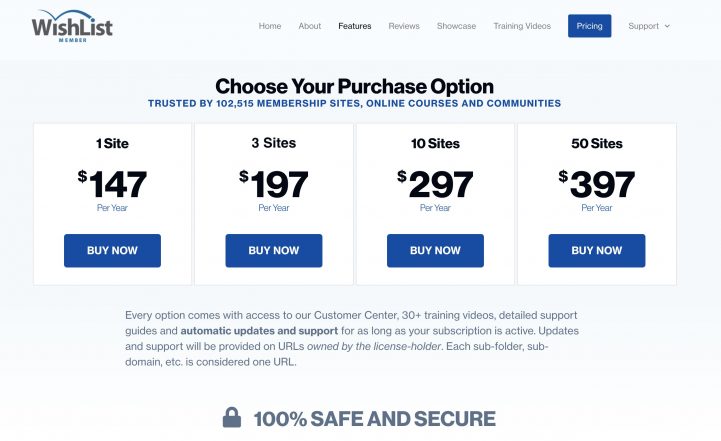 For most course creators, a single site license is enough. This means for just $147 per year, you can build an online community that infinitely grows where you can charge a monthly subscription fee of $10, $20, $50, or even $100+ per month.
You can create multiple subscription levels for your students, granting different access to each.
That $147 per year can quickly become a drop in the ocean compared to what you can create.
However, it's important to note that other costs could arise when using a plugin like this.
When you use a platform like Kajabi, aspects like hosting, security, and speed are taken care of. You don't have to worry about it. It's Kajabi's responsibility. When you use WishList Member, on the other hand, this responsibility falls on you.
This means you have to think about:
Reliable and fast Hosting options for your website
WordPress privacy and security services and/or plugins
Regular site maintenance
In the beginning, these costs are minimal. Yet as your membership site grows, so will these additional costs. And they are costs you have to take into account because you run the risk of 1) placing your students' data into the hands of others, and 2) providing a slow, unreliable service.
So although $147 per year is an affordable way to build a membership site, there are other costs to consider. In the beginning, this won't be a huge burden. Over time, it might be.
It's worth considering now before you make your final decision.
WishList Member Review: The Main Features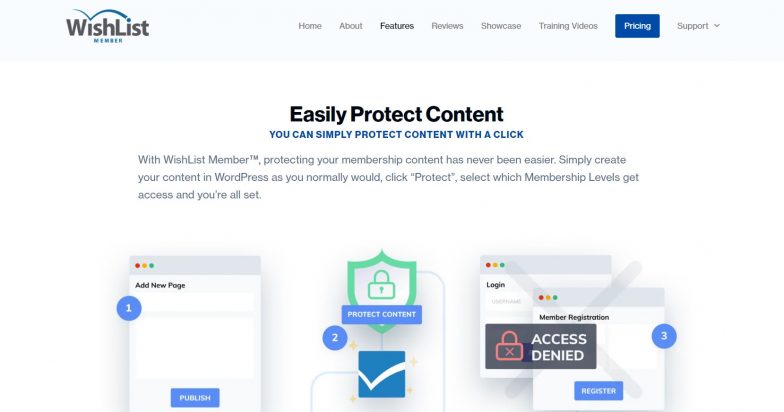 WishList Member offers an array of key features so you can build the membership site you need to. We won't go through all these features here, but we will highlight some of our favorite ones.
Let's begin…
Unlimited Membership Levels
When you first create your membership site, you may only have one or two subscription levels (Gold and Silver). Membership levels are important because they give your students a choice. They also allow you to create an entry-level offer designed to get people inside your community.
And further membership levels so they can upgrade later.
For example, your Silver Package may give your students access to all your online courses.
This is enough for some people, but others may desire more. This is where your Gold Package comes in.
Here, you not only provide access to all your courses, but a private forum where they can communicate one-on-one with you, your team, and other students. Your Silver Package may cost $27 per month, whereas your Gold Package costs $57.
The problem with many membership site builders, however, is that they limit the number of membership levels you can have. As time goes on this creates a problem, because maybe you want to build a new membership level that provides group coaching.
And then later next year, maybe you want to create another new membership level, this time providing access to interviews, Q&A sessions, and live training sessions.
Your membership site will evolve over time. How it will evolve, you do not know. WishList Member allows you to scale your community indefinitely, without limiting the number of membership levels you provide your students.
Easily Accept Payments
Another shortcoming for a lot of other tools is they limit how you get paid, when, and which payment providers you can use. This isn't an issue with WishList Member.
You can create free, trial, or paid membership levels, and you can charge your students a one-time fee, weekly, monthly, or yearly, or via a custom-built payment plan. You have the freedom to charge your students however you wish, which is something many tools do not offer.
Another great feature is that you can create 'Pay Per Post' style products. This allows you to create additional content that certain members have to pay extra to access. For example, maybe you provide your Gold Members with new weekly content that's only available to them.
Your Silver Members can access this content, but only if they purchase each piece of content individually.
But what really stands out with WishList Member is how they support almost every payment provider there is, including:
PayPal,
Stripe,
Infusionsoft by Keap,
ClickBank,
Recurly,
1ShoppingCart,
eWAY,
Authorize.Net,
JVZoo,
PayBlue,
PayKickstart,
Pin Payments,
CloudNet360,
ThriveCart,
SamCart,
2Checkout,
UltraCart,
Cydec,
RedOakCart,
Generic
Many membership site builders integrate only with PayPal and Stripe. This might not seem like a huge issue, but as you grow and scale your business you'll likely want to use more sophisticated options like ThriveCart, SamCart, and Infusionsoft.
Again, WishList Member is a platform you can grow with.
It doesn't only help you create a membership site, but grow one long into the future.
For further information on how to integrate your membership site with different payment providers, read this tutorial that WishList Member created for its users.
Sneak Peek Your Content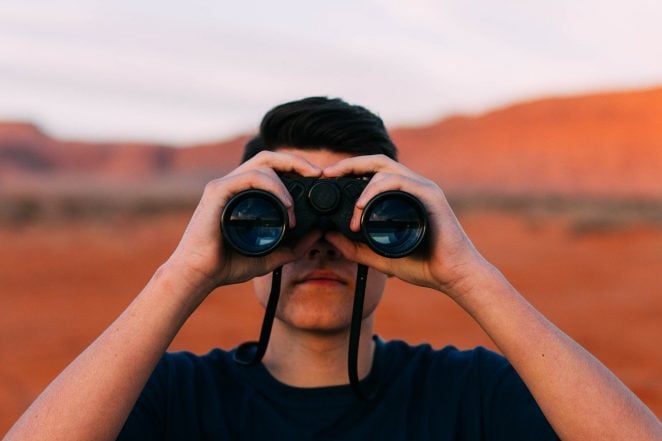 One of WishList Member's most unique features is their 'Sneak Peek' option.
This allows you to partially protect your content so non-members can access only some of the page. By using their 'more' tags feature, you can set a piece of content so anything that appears before the 'more' tag is available to non-members, but they have to sign up to see the rest of the post or page.
This is not only a great lead generation tactic, but an upselling technique to encourage existing members to upgrade their membership.
To learn more about how to create 'Sneak Peak' Content, read this tutorial by WishList Member.
Drip Your Content
Another one of WishList Member's most unique and valuable features is their 'Sequential Upgrade' system. This allows you to automatically move (or add) members to different membership levels after a specific amount of time.
This means you can "drip-feed" your content to members, which is great for a few reasons:
It gives you control, showing your new members what you want them to see.
It reduces overwhelm for new members, allowing them to stay focused.
As your community grows, it can become an overwhelming place for new members. They may not know where to begin, which often results in less engagement. The journey you take them on is key, and this "Drip" feature allows you to take them on a memorable one.
To learn more about how Sequential Upgrading works, read this tutorial by WishList Member.
Take Full Control of Your Content
One of the biggest upgrades in WishList Member 3.0 was the introduction of "Content Control".
This simple feature gives you the power to control your content on an individual or bulk basis.
As your membership site grows, this proves very valuable.
What this means is you can control who has access to what content. Although this feature existed before the 3.0 update, it involved manually going into each individual page, post, and download.
As your content library grew, this became harder and harder to manage.
Through the new "Content Control" feature this is now easier than ever.
You can restrict access to certain members, release new content at set times, and "drip" your content as you wish. It not only saves you a lot of time but makes it easier to introduce new membership levels without impacting old ones.
Once more, this feature allows you to grow and evolve your membership site over time.
To learn more about Content Control, read this tutorial from WishList Member.
Broadcast Emails Directly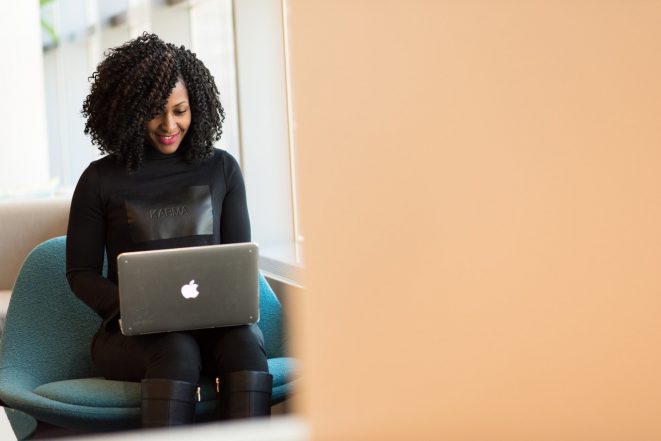 WishList Member integrates with most popular email providers, including:
Infusionsoft by Keap,
Mailchimp,
AWeber,
Drip,
Sendlane,
arpReach,
Constant Contact,
ConvertKit,
GetResponse,
iContact,
Interspire,
MadMimi,
Maropost,
Ontraport,
ActiveCampaign,
Generic
These email providers allow you to take your email marketing to the next level, but sometimes you just want to send a simple message to your members.
This is why the WishList Member Email Broadcast system is so useful.
You can use it to send all your members (or specific ones) important emails directly. This not only saves you time but ensures all the members you want to see it will receive it.
Through this feature, you know your most important emails will reach them. It's a lifesaver when you launch a new membership level, have an important announcement, or wish to gather student feedback.
To learn more about Email Broadcasts, check out this WishList Member tutorial.
Mass Integration Options
We couldn't write an WishList Member review like this without highlighting the MANY integrations you get access to. Most tools like this one offer integrations, but few provide so many.
You won't need most of them, but it's great to know that you'll almost certainly be able to integrate with the tools you need. Here's a list of some of their core integrations:
PayPal,
Stripe,
Infusionsoft by Keap,
ClickBank,
Recurly,
1ShoppingCart,
eWAY,
Authorize.Net,
JVZoo,
PayBlue,
PayKickstart,
Pin Payments,
CloudNet360,
ThriveCart,
SamCart,
2Checkout,
UltraCart,
Cydec,
RedOakCart,
Generic
Infusionsoft by Keap,
Mailchimp,
AWeber,
Drip,
Sendlane,
arpReach,
Constant Contact,
ConvertKit,
GetResponse,
iContact,
Interspire,
MadMimi,
Maropost,
Ontraport,
ActiveCampaign
Generic
LearnDash,
TutorLMS,
WP Courseware,
eLearnCommerce,
Easy Webinar,
GoToWebinar,
Evidence,
BuddyBoss,
ResponseSuite,
iDev Affiliate
Zapier
WishList Member provides almost everything you need to create and grow your membership site. However, it only plays a role within a much bigger picture. As you grow and evolve, so will the tools and services you use.
Because WishList Member integrates with so many of them, you can grow your community in the knowledge that this platform will grow with you.
These are just some of the core features we love about WishList Member.
There are many others, including their statistics and analytics, membership management, support knowledge base, and their intuitive "getting started" wizard. It's a great tool that provides an all-in-one platform that gives you almost everything you need.
However, it isn't perfect. No tool is.
So before we go any further, let's dive into both the good and the bad.
WishList Member Pros and Cons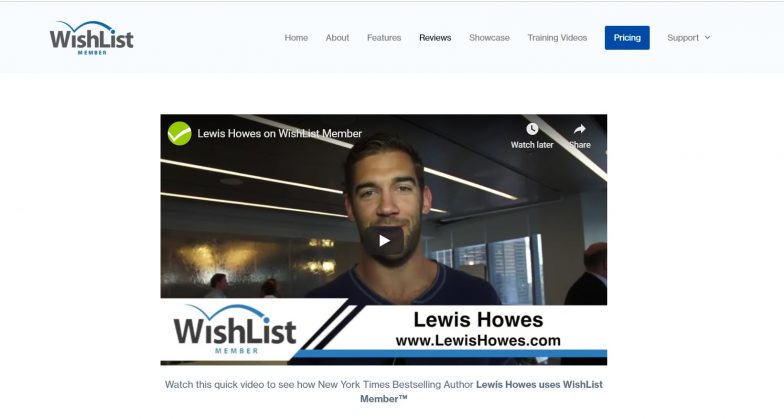 As with all tools like this, WishList Member IS NOT perfect. Some of the features are great, while others fall short.
So before we move on, let's dive into the pros and cons.
PROS of WishList Member
Unlimited Membership Levels: This is a great feature as it allows you to grow your membership site as you grow. Over time you'll release new content, services, and programs. The ability to create new membership levels lets you work with your students in fresh and unique ways. It all forms part of creating a memorable student experience.
A LOT of Integrations: WishList Member has gone above and beyond with its integrations, not only integrating with Zapier, but directly with countless payment systems, email marketing software, and other useful tools for course creators.
Easy and Simple Setup: WishList Member offers some of the best support documents and video tutorials around. The software itself is easy to use, yet when you combine this with the additional support, setting up your membership site is a breeze.
Central Content Control: Easily control which members get access to which content, and when. You can control this on a page by page basis, but also in a bulk setting via the Central Content Control feature. A real time-saver, especially as your membership site grows.
Sophisticated Access Control: You can dive deep into the access you give to your students. Many tools limit what you can and cannot restrict access to. With WishList Member you can ensure individual blog posts and videos are restricted. As you build new membership levels, this feature proves valuable.
CONS of WishList Member
Possibly Too Many Options: You could argue that WishList Member tries to do too much. There are so many features and options that it can be overwhelming. You could also argue that this is a positive. But in a world of "noise", simple is often best.
Hidden Costs: As we mentioned earlier in this WishList Member Review, you NEED to take other costs into account. As your membership site grows, the $147 annual fee only covers part of your costs. It's important to remember this at all times.
Other Plugin Issues: As with all WordPress plugins, speed and reliability can be an issue. WishList Member may conflict with other plugins, and as WordPress releases new updates, you're never sure when a new issue may arise. Using a plugin like this isn't perfect. It can slow down your site and create issues, making the need for good, solid, and reliable hosting more important than ever.
These are some of the WishList Member Pros and Cons we feel worth noting.
Overall, it's a great tool that allows you to build a fantastic membership site and community.
But it isn't perfect. You need to decide whether it's perfect enough for you and your students.
WishList Member Review: Key Takeaways
Before we conclude and bring this WishList Member review to a close, here are a few high-level takeaways we'd like to leave you with.
What We Like The Most:
What we like the most about WishList Member is that it allows you to grow your membership site over time. Its huge array of integrations lets you gradually scale up your operations. You can stack new membership levels on top of each other, continue to offer your students access to new material, and keep everything organized via the central content control.
It's affordable enough to use from the beginning as you first build your membership site.
Yet you can plan for the future confident that you'll continue to use this tool for a long, long time.
What We Like The Least:
What we like the least is the lack of transparency around pricing. The tool itself is VERY affordable. Yet there's not enough information or support regarding:
Hosting
Security
Other tools.
You will need other tools to run your membership site. WishList Member may be where the magic happens, but when you take into account payment platforms, email marketing, online course platforms, WordPress security, website hosting, and the rest, the costs soon add up.
We feel WishList Member could provide greater help, support, and transparency regarding this.
Who Needs WishList Member
If you're new to the online course world, this may not be what you need…yet.
Building a membership site isn't always what you need in the beginning. It's best suited for those with a proven track record, multiple online courses, and an already engaged audience.
Your audience is the key to all this!
If it's active and engaged, a membership site is the obvious next step. If you're still building this, you may want to hold off for a while. Stick with the Facebook Group. Build that community of active users. Once you build this momentum, a membership site is what will help you scale to the next level!
WishList Member Alternatives
It won't surprise you to hear that WishList Member isn't the only tool around.
We recently reviewed a competitor of theirs here: The Ultimate MemberPress Review: How to Build the Perfect Membership Site. You may like to read this review to see which tool makes the most sense for you… WishList Member vs. MemberPress.
To read our Ultimate MemberPress Plugin Review, click here.
Both WishList Member and MemberPress offer great solutions to building a membership site. Yet they differ in many ways, so be sure to study both of our reviews to see which best suits you.
Of course, maybe neither of them ticks your boxes.
If that's the case, here are some other WishList Member alternatives.
WooCommerce Memberships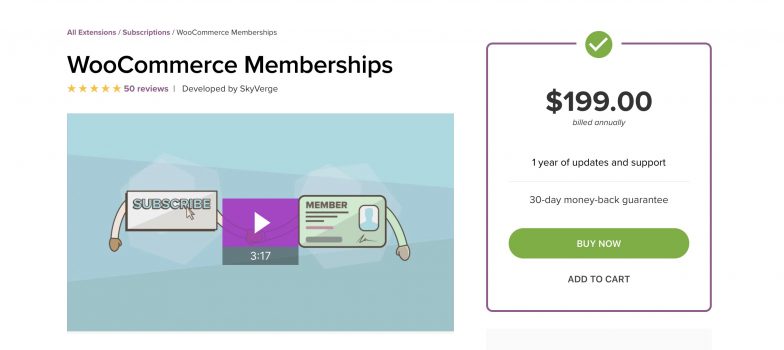 A fellow WordPress plugin that integrates with other WooCommerce products. If you already use WooCommerce on your site, this may be the plugin you need.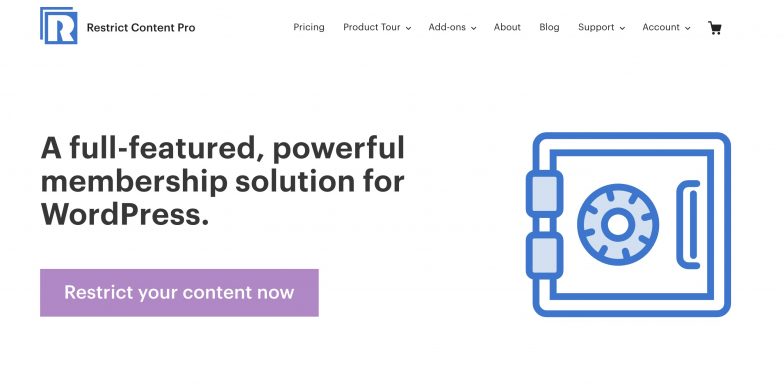 Similar to WishList Member, but with a higher price bracket and more features and integrations on offer.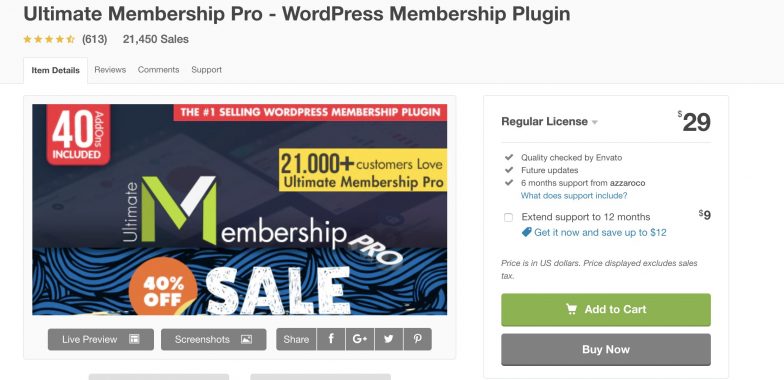 A simple WordPress plugin with a low price to match. Offers many of the features you need, but not nearly as in-depth as WishList Member or the MemberPress Plugin.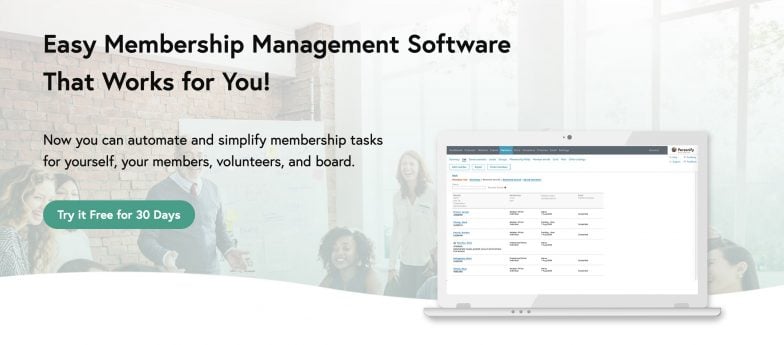 The first non-WordPress plugin on this list. It's a sophisticated membership site builder that gives you a great deal of freedom and flexibility to build a community that scales.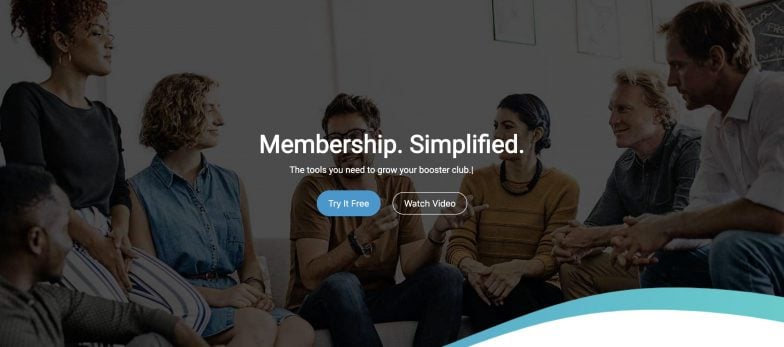 Another standalone membership site builder that allows you to create a more sophisticated community.
WishList Member Review: Final Thoughts
Building a membership site is one of the best ways for course creators to scale up. It allows you to take your online course(s) and provide new value to both existing and new students.
It's a natural evolution for many course creators, opening up new opportunities like coaching, mentorship, accountability groups, and consultancy. As you can see from this WishList Member review, this platform is one of the easiest and most affordable ways to achieve success.
If you already own a WordPress hosted website, it's often the most sensible option you can take.
Yet WishList Member isn't the only WordPress Plugin that can help a course creator leverage their momentum. We've compiled a list of other WordPress plugins you can use to turn your website into an online course platform. To access this list for FREE, click here.
Turn Your WordPress Site Into An Online Course Platform!