52 Best Lead Generation Tools for 2023 (+ How to Choose One)
Dries Cronje
Updated by Tara Malone
Choosing the perfect lead generation tools for your business is not easy.
Yes, most of them offer a free trial. But who makes an informed decision in 14 days?
And how can anyone expect you to learn and master a new software tool in such a short time?
The reality is that you have to choose the right lead generation software before you can see it in action. It's nerve-wracking. And best of all, you have neither time nor money to waste.
So what do you do? Your business needs leads. You need some way to generate leads, and get some new business.
We have good news.
Below you'll find a comprehensive list of all the best lead generation tools available. In the different categories below, we list our first choice tool first in each category. We also arrange the rest of the tools covered in order of preference.
But first, let's spend a little bit of time freshening up on the concept of lead generation.
Frequently Asked Lead Generation Tool Questions (FAQ)
If you're new to lead generation, let's get you up to speed by answering some of the most common questions first up.
How do you generate leads?
Online marketing is often divided into two categories. With inbound marketing, a business acts like a magnet, attracting leads. And with outbound marketing, a message is pushed out to possible prospects.
Inbound lead generation assumes you have a website and some form of traffic to your site. The most common type of traffic will be search engine traffic, but through outreach (a form of outbound lead generation), you can also have influencers share your cornerstone content via social media to their followings to drive traffic and leads.
Once visitors arrive at your site, the real work of lead generation starts.
Now, you need the visitors to give you some form of permission to contact them and market to them.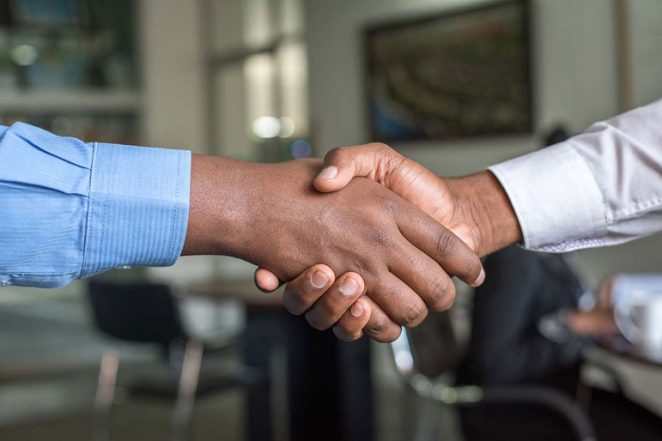 You can get marketing permission in a variety of ways:
Set up landing pages that entice your visitors to enter their email address in exchange for some form of a high-quality download.
Use email collection tools to increase the rate of visitors who subscribe to your website, and add simple forms to all the best places to gather subscriber information.
Get contact information through live chat, surveys, or social media contests.
Use some form of scheduling tool to get visitors to sign up for live interaction with a staff member.
Get contact data for visitors who do not subscribe through a service specializing in this.
Once you have contact information, you can manage your database using Customer Relationship Management (CRM) tools.
Then you can engage your new leads in one of the following ways:
Cold contacting the new leads, or
Allowing an automated marketing service to drive a drip campaign that sends these leads to a sales page.
What is the best lead management software?
Unfortunately, this one has no easy answer. It entirely depends on you, your business, and how far along you are.
However, the purpose of this comprehensive list is to enable you to figure out what the best lead management software is for you, right now.
Read on, and you'll be able to answer this question by the end of the post.
What Are the Best Lead Generation Tools for Your Business?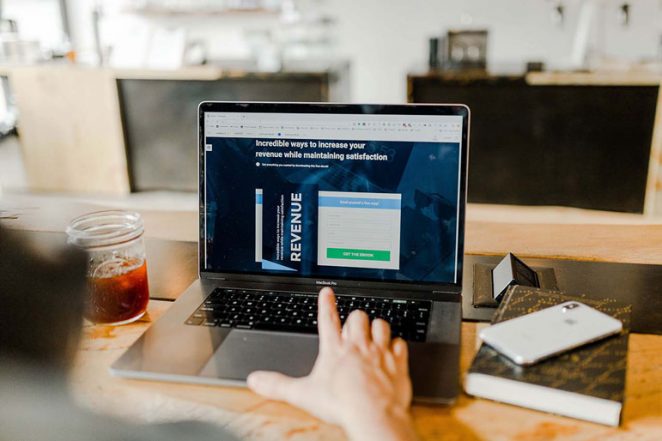 To ensure that you focus on the right tools for your business, consider your answers to the following questions.
1. What is your budget?
When a business is just starting, there's money for nothing. However, a few short years later, you might have more than enough money to spend.
Some of the tools below are free, and others come at a hefty price.
2. What do you need the software to do for you?
Are there specific needs you currently have?
For instance, is your top priority to start collecting email addresses?
Or are you looking for a robust marketing automation service that allows you to segment your subscriber base and activate different marketing funnels to different audiences?
3. How big is your team?
If you're still doing everything yourself (for now), your choice of lead generation software will be slightly different from when you're running a sizable 40-person team.
4. What does your team need most?
Where are you or your team struggling? What would make your life or your team's lives easier?
It could be that quality Email Finding software would help you tremendously. Or maybe you need Customer Relationship Management software to help you guide new leads to become paid customers.
5. What are you trying to achieve?
Lastly, consider your goals as a business. What are your most important next steps?
The software categories below should help you focus on where you need to invest your time and money.
52 Best Lead Generation Tools for 2023
Okay, so without further ado, we get to the main course — our list of the 52 best lead generation tools for 2023.
Complete Marketing Automation Services
We start our list of lead gen tools with the complete solutions since many of these are so comprehensive that they fit into many different categories below.
1. Keap (aka Infusionsoft)
Infusionsoft is probably the industry gold standard for email marketing and sales automation. It has recently changed its name to Keap as part of an effort to make its services more accessible.
Infusionsoft is still the flagship product. It offers incredible flexibility and control over your email database and has probably the most advanced email automation tools in the business.
Appropriate for: Small teams / Large teams.
The onboarding cost of Infusionsoft is steep, and the continuing monthly fee is not affordable.
Since their name has changed to Keap, they have introduced two more affordable plans. These are aimed at bringing new ventures and solopreneurs on board. Sadly these lack many of the functions that make Infusionsoft one of the best.
2. Hubspot
This inbound marketing and sales platform offers many different solutions:
Customer Relationship Management,
Marketing Hub,
Sales Hub, and
Service Hub.
Appropriate for: Small teams / Large teams.
Despite having a free plan that allows you to scale, this tool is too complicated for solopreneurs or beginners to use effectively.
3. Marketo
Marketo is the self-proclaimed best-in-class marketing automation software.
There are very few aspects of lead generation and marketing that this tool does not cover.
Appropriate for: Large teams.
With pricing that starts at nearly $1000 per month, this is not for anyone but the well-settled businesses.
4. Pardot
Driven by Salesforce, Pardot offers powerful Business-to-Business (B2B) marketing.
Once again, this tool covers many aspects of the lead generation and email marketing process.
Appropriate for: Large teams.
The cheapest package is $1,250 per month and goes up steeply from there. So, while this is powerful software for large teams, everyone else will be looking elsewhere.
5. Omni.us
Omni.us is an intuitive, all-in-one email automation solution. The tool has three standout features- Omni Outreach, Omni Warm, and Omni Lead.
Omni Outreach is the nifty tool that lets you automate your marketing and connect with customers across multiple channels like email, SMS, and social media. You can personalize your messages and track how your audience engages with them. It's like having a marketing team at your fingertips.
OmniWarm offers email warm-up, customized messaging, and offers. You can also track customer behavior.
'Omni Lead – a lead management tool that makes capturing and managing leads a breeze. You can assign leads to team members, track progress through the sales pipeline, and prioritize follow-up for your most valuable leads.
Appropriate for: Marketers, SMBs, Agency
It offers a 7-day trial period and, after that, only $49/per month.
Omni.us helps bring more leads through expertly crafted scripts and streamlined outreach across multiple channels.
Email Marketing Services
Email marketing is the first thing that gets taught in any online business 101 class. And rightly so.
The sooner you set up a database, add a form to your site, and start collecting email addresses, the sooner your business will have any chance of generating revenue.
The tools below help you to get this vital part of lead generation running smoothly.
6. MailChimp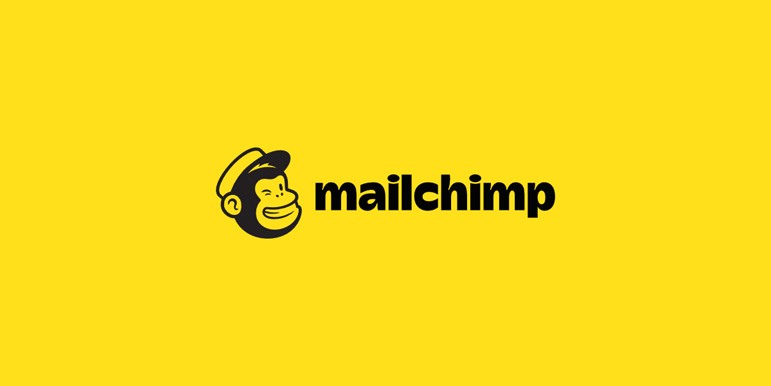 MailChimp is a simple, user-friendly, and robust email marketing platform.
And best of all, it is pretty much free until you're large enough to afford it.
Appropriate for: New ventures / Small teams.
Size agnostic would also have worked, but we do feel that once a team is large enough, they'll move their email marketing to a more powerful service provider.
7. Aweber
Aweber has long prided itself on being the email marketing service that gets the highest delivery rate.
They are very strict about spam and take serious measures to avoid anyone doing anything untoward from their servers.
Appropriate for: Small teams.
Aweber charges a fee from the get-go. While the price is nothing too steep, we believe that new ventures will find better value with a free service like MailChimp. And once the team has grown a little, better features will draw them elsewhere.
8. SendinBlue
SendinBlue is a Software-as-a-Service (SaaS) solution for relationship marketing.
Email marketing is their core offering, but they also offer a variety of tools that will prove useful in the broader lead generation context.
Appropriate for: Everyone, regardless of size.
The pricing structure of SendinBlue is flexible and thus appropriate for businesses of all sizes. And we believe that there are enough additional features here to keep everyone happy.
The Best Lead Generation Tools for Email Collection (Opt-In)
Once your email marketing database and some basic forms to collect emails are all set up, it's time to look at some tools that will boost sign-up rates.
The following tools do just that.
9. ConvertPro
If your business uses WordPress for its website (highly recommended), you will look far for a better lead generation tool. They proclaim themselves to be the best WordPress opt-in and lead generation plug-in.
One handy feature is speed. The plug-in is built by the same talented folks who brought us the fastest growing WordPress theme ever — Astra — which is also renowned for being lightning fast.
Appropriate for: Everyone, regardless of size.
While this tool is not free and perhaps a tad on the pricey side for those just starting, we believe it offers enough value to more than justify the cost.
10. Thrive Leads
Thrive Leads is another lead generation plug-in for WordPress. It has pretty much the same features as ConvertPro, but we've found it slightly less intuitive to use.
They offer many different forms of opt-in forms with generous design features.
Appropriate for: Everyone, regardless of size.
It is more affordable than ConvertPro, and it also offers features useful to businesses of all sizes.
11. OptinMonster
If you're not using WordPress, you might want to consider OptinMonster. It's a standalone application, but it integrates with Drupal, WordPress, Shopify, Joomla, Bigcommerce, and Magento.
Appropriate for: Everyone, regardless of size.
It comes at a higher cost than the two WordPress tools mentioned above, but once again is a solid enough offering to keep organizations of all sizes happy.
12. Sumo
Sumo is another multi-platform, opt-in boosting lead generation tool.
They have similar features to the tools already mentioned. Sumo allows you to use your specific goals to decide on a form type that is perfect for you.
Appropriate for: New ventures / Large teams.
We find the Sumo pricing strategy a little confusing. They have an attractive low-feature free option for those just starting. Then they have a quite expensive paid option.
We feel they're neglecting the middle of the market. Many people who start with their free plan will eventually move to a more affordable paid option at another service.
Email Finding Services
For those who believe in manual outreach — finding the email addresses of influencers and asking them to link to or share your content — a dependable email finding service is non-negotiable.
The same applies to organizations making use of a cold selling approach.
Use the tools below to find anyone's email address.
13. Voila Norbert
Voila Norbert is an excellent service that makes everyone feel welcome — big and small.
You can find up to 50 email addresses free of charge. After this, there are flexible monthly plans and even a pay as you go option.
In addition to email finding, they also offer email verification and email list enrichment.
Appropriate for: Everyone, regardless of size.
As explained above, we were quite impressed with their flexible payment options.
14. Hunter.io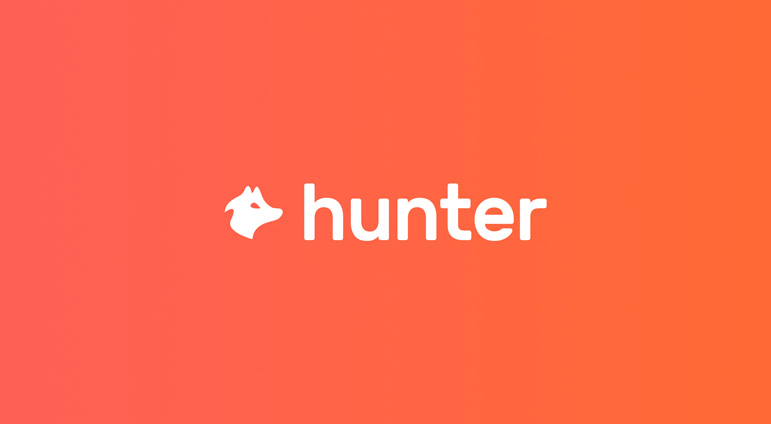 Hunter.io offers the same flexible pricing as Voila Norbert, but their free plan offers you 50 emails per month. Nifty!
They have less of a focus on email verification, but you can use the tool to send cold email campaigns.
Appropriate for: Everyone, regardless of size.
Hunter.io offers pricing and usefulness for organizations of all sizes.
15. DiscoverOrg
DiscoverOrg is like an email finding tool on steroids, specific for business use. In addition to providing contact information, this tool will provide you with all the information you need to pitch your offerings to another business.
Appropriate for: Large teams.
This tool is ideal for large teams with ambitious goals and a generous budget.
16. Skrapp
Skrapp is a B2B email finder and lead extractor.
They offer LinkedIn integration and domain-based email finding to help you build an email database for any big venture.
Appropriate for: Small teams / Large teams.
While the price levels are accessible, their specific B2B focus makes this tool ideal for small and large teams.
Landing Page Tools
Many extraordinary online marketers swear by the conversion power of well-crafted landing pages. These pages typically offer something useful to visitors in exchange for an email address.
And that's inbound lead generation 101 right there. Use the tools below to grow your list of leads in this way.
17. LeadPages
The most popular landing page creation service is LeadPages.
The tool is immensely powerful and offers pretty intuitive design features. Designers of all levels can quickly build what they need.
It also easily integrates with most of the popular Content Management Systems (e.g., WordPress, Drupal, Joomla, and others) and other lead generation tools.
Appropriate for: Everyone, regardless of size.
If your brand-new business needs a landing page, the price is fair. But beware, you might just like this tool so much that you still use it 15 years later.
18. Elementor Pro
If your business uses WordPress and you have not heard about Elementor Pro, we have great news!
This plug-in is the perfect addition to any WordPress website to build pretty much anything, including landing pages.
Appropriate for: Everyone, regardless of size.
The affordable annual subscription and smooth learning curve are welcoming to users of all levels.
19. Unbounce
Unbounce is a landing page software tool aimed more at business users.
Their primary focus is landing page creation, but they offer a host of lead generation functions. The feature list is solid, and they integrate with pretty much everyone out there.
Appropriate for: Large teams.
The cost of this tool starts at $100 per month. That's steep, considering that Elementor Pro costs half that for a year.
The Best Lead Generation Software for Live Chat
One excellent way to turn casual page visitors into warm leads that you can market to is to strike up a chat conversation with them.
For them to chat, they need to provide an email address, building out your list of leads.
20. Tawk.to
Tawk.to is a smart tool that enables you, or anyone else, to chat with your website visitors. It is completely free and ad-free for life.
Tawk.to generates revenue by providing you with chat agents for $1 per hour if you need them.
Appropriate for: Everyone, regardless of size.
Since it is free, everyone with some spare time can chat with visitors. If your website doesn't get many visitors and you're a solopreneur, you can even try handling chat yourself.
If you have a large team, many different members can monitor the software, or you can appoint Tawk.to agents to handle chat full-time for (24 x 1 x 31 =) $744 per month.
21. Drift
Drift is a lead generation tool that provides you with chatbots. They do other things as well, but they really should focus on their primary strength, which is chatbots.
If you're looking for chatbots on your website, these guys are your best bet.
Appropriate for: Everyone, regardless of size.
Flexible pricing options from free to uber-premium means everyone can use this service. If online chat is a good fit for your business, you need to consider Drift.
22. Intercom
This live chat tool is ideal for lead generation, customer engagement, and customer support.
Intercom is mainly used to identify and qualify leads. It gives you detailed information about prospects while you're chatting. The extra info can be quite handy in sales chats.
Appropriate for: Small teams, large teams.
While they offer discounted pricing for "qualified start-ups," it seems like the monthly cost of Intercom will be a little steep for those just starting.
Social Media Contest Tools
A social media contest is a great way to engage your audience. These tools also help you raise brand awareness and build some community.
Examples of social media contests include:
Like / share to win contests,
Sweepstakes,
Photo / video contests,
Caption contests, or
Voting polls rewarding a random winner.
Below are some of the best tools to use if this is a strategy that can benefit your business.
23. Rafflecopter
Rafflecopter claims that they offer the world's easiest way to run a giveaway or sweepstakes online.
These guys offer great support, and the product is straightforward to use.
Appropriate for: Small teams / Large teams.
Everyone can give something away, but we feel a social media contest will only really be effective once you have a bit of an audience built up and can make some noise on social media platforms where you've built up a following.
That said, Rafflecopter pricing is affordable and flexible.
24. Vyper.ai
Vyper.ai a tool that gives your prospects and customers points for purchases, referrals, and social media actions.
While it may not be primarily designed for social media contests, it can be used to determine a winner through its points system. It brings gamification to lead generation, and we all know how powerful that is in influencing behavior.
Appropriate for: Small teams / Large teams.
This tool is priced for everyone and even has a free option.
However, we believe that brand-new ventures will be wise to focus on other forms of lead generation. Build an active audience first through content marketing and engage with them later.
25. Gleam.io
Gleam.io is another great tool for running social media tools.
They offer four apps from one dashboard:
Competitions,
Rewards,
Gallery, and
Capture.
Appropriate for: Small teams / Large teams.
While the pricing is flexible, we have the same concern as with the other two tools in this category.
New ventures should focus on audience building rather than engagement.
Survey Lead Generation Software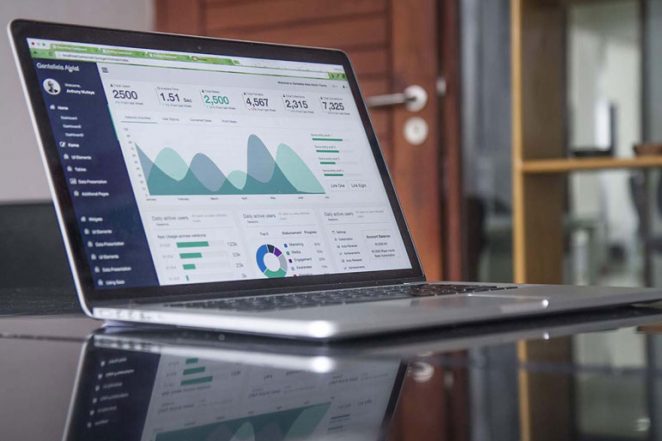 Using surveys to engage with site visitors is another excellent way to generate new leads. Someone who doesn't want to sign up for emails or start a conversation might be opinionated enough to share their opinion through a survey.
Apart from lead generation, surveys are a great way to gain a better understanding of your audience. It can help you serve them better or even allow you to improve your product or service offering.
The following tools will help you run surveys.
26. Google Forms
While it may not offer you all the bells and whistles of some of the premium offerings, Google Forms is a great free way to run simple surveys.
Google Forms are part of any free Google account or paid GSuite for Business account. The latter is useful for teams, and your organization might already be using this.
Appropriate for: Everyone, regardless of size.
As mentioned, it's free, useful, and intuitive to use. If you need a more feature-rich experience, you might want to look elsewhere.
27. Survicate
Survicate is the fastest survey software for collecting continuous customer insights. With the variety of surveys, you can send to your users across multiple channels, you get valuable customer feedback that helps you better understand your target audiences and their needs.
Survicate is a survey software suitable for any team (product, marketing, CS, and more) and facilitates team collaboration thanks to the unlimited number of seats.
Appropriate for: Everyone, regardless of size.
With Survicate's free plan, you can run any survey for seven days with access to all premium features and collect as many responses as you can; there are no restrictions. The Feedback Starter plan for $89/month lets you run three active surveys via a chosen distribution channel. Other plans are suitable for companies that want to run even more surveys at once and have access to advanced features like multilingual surveys.
28. Qualaroo
Qualaroo is useful as a lead generation tool, but its primary aim is to help you research your current users.
This tool is on a mission to help businesses understand why their customers and leads behave in specific ways. If you know why, you can improve conversion rates, reduce churn, and increase product engagement.
Appropriate for: Large teams.
Offering a feature-rich experience comes at the cost of ease of use. This tool is best for teams that can spend time to make the best use of all the features.
Pricing will also scare away everyone who is still building. The starting cost is $249 per month, and unless kick-ass surveys are essential to your business plan early on, that's money best spent elsewhere.
29. Typeform
Typeform says they allow you to create forms people love. We could have also included this form later when we talk about form lead generation tools. It's included here as a survey tool.
They have a strong focus on the user experience offered by the form or survey. They claim that better user experience increases the response rate of their forms.
Appropriate for: Small teams / Large teams.
Typerform's pricing is flexible, but new ventures will not be too keen on surveys. So we feel this tool is appropriate for small and large teams.
Calendar Scheduling Software
Once your business is settled, and you have a sales team, you can offer personal sessions to convert visitors into paying customers.
The following tools are excellent for scheduling one-on-one sessions.
30. Calendly
This simple-to-use tool helps you schedule appointments and meetings without the hassle of sending emails back and forth.
It's especially helpful when you have specific slots available and are inviting a prospect list to sign up for one of these slots. You share the link, and Calendly does the rest. No admin and no double bookings.
Appropriate for: Everyone, regardless of size.
Solopreneurs and new ventures offering free coaching or information sessions to sign customers up for high-ticket purchases will find this tool very helpful.
But it can be used by organizations of all sizes. Pricing is affordable and flexible.
31. Doodle
Doodle is another online calendar tool that helps you set up meetings or information sessions without hassles.
It allows you to arrange one-on-one meetings, allow bookings during certain time blocks, and also to arrange small group meetings.
Appropriate for: Everyone, regardless of size.
After a 14-day free trial, pricing is affordable and flexible, although they require an annual commitment.
32. Acuity Scheduling
Acuity Scheduling is an online meeting scheduling tool for small to medium businesses.
It handles all the details. All that's left for you to do is to show up for the meeting.
It's a widely used tool that allows you excellent control. It collects all the information you need about your prospects before scheduling an appointment.
Appropriate for: Small teams / Large teams.
Acuity is more expensive than the other two featured scheduling tools, so it will not be the first choice among new ventures.
Conversion Rate Optimization Tools / Analytics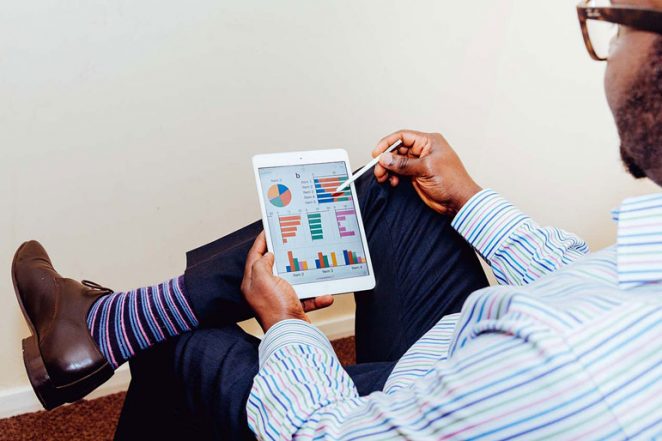 Once everything is set, and your business is getting some traffic, it's time to maximize your results.
The primary way you do this is to use one of the analytics tools to learn more about your visitors and then to use that knowledge creatively to increase the rates at which visitors become subscribers and subscribers become customers.
Some of the tools below are great for analytics, and some will help you boost your conversion rates.
33. Google Analytics
Google Analytics is free, and it's the gold standard of website analytics. Who better to ask how your website performs than the institution you most want to impress?
Using this tool can help you learn much about your visitors and their behavior on your website. Once something is measured, it can be tweaked to see if results improve or not.
Appropriate for: Everyone, regardless of size.
Everyone should be using Google Analytics. It's effortless to sign up, and even if you don't end up using the data, at least signing up shows Google you care about your visitor behavior.
34. Proof
Proof is a handy tool for increasing website conversions.
It works on the simple premise that prospects prefer some form of social proof as evidence of the quality of a company's offering before they'll commit. And Proof provides just that.
They offer innovative features such as a live visitor count, or geographical information about other visitors / subscribers / buyers.
Appropriate for: Small teams / Large teams.
Pricing is flexible and starts at around $29 per month. We feel new ventures might not be willing to sign up at that price, but everyone else might get real conversion-boosting value from a service like this.
35. Kissmetrics
Kissmetrics is in the Customer Engagement Automation business.
How do they do this? Through behavioral analytics and email campaign automation. They help you analyze your audience, segment them into groups, and engage with each segment in an optimized way.
If done right, such segmentation improves conversion rates.
Appropriate for: Large teams.
How do you know a lead generation software company operates in the high-end part of the market? Simple. You have to request a demo to find out how much it costs.
They would say that they tailor pricing to specific customers' needs, but similar competitors cost in the $500 to $1000 per month region. Kissmetrics is undoubtedly only for well-settled teams with a stable flow of business.
36. Leadfeeder

Leadfeeder is a convenient lead generation tool that shows you information about visitors to your website. What makes it particularly handy is that you get information on leads that did not give you any information through a form or other interaction.
So, visitor information can perhaps be used for cold sales by your team. While helpful to some organizations, others might be concerned about GDPR and permission marketing issues.
Appropriate for: Large teams.
Pricing is not too bad, with a limited-feature free version available. The premium version of the tool starts at $53 per month.
However, new ventures and small teams might not have the human resources to make efficient use of cold outreach to potential customers.
The Best Lead Generation Tools for Outreach
One of the top ways to promote your content is to ask other people to share it on social media, or to link to it from their websites. That's called outreach.
Outreach is an outbound, indirect form of lead generation. It's critical in the success of any online venture to network and reach out to peers.
If you do the outreach work, new leads will come via social media or search engines.
37. Mailshake
Mailshake claims to be the simplest tool for sales and marketing via cold email outreach. You need a Google account, preferably a GSuite for Business account.
They then help you build a database of prospects to reach out to and even provide email templates proven to help with:
lead generation,
sales outreach,
content promotion,
link building, and
PR pitching.
Appropriate for: Everyone, regardless of size.
The starting cost of Mailshake at $39 per month will convince many that this is a tool for small and large teams only. However, given the way online marketers network and collaborate in 2019, this is the type of software that justifies a high monthly cost when things are tight.
Outreach is one of the surest ways to get social media traffic in the short term and search engine traffic in perpetuity.
38. Prospect.io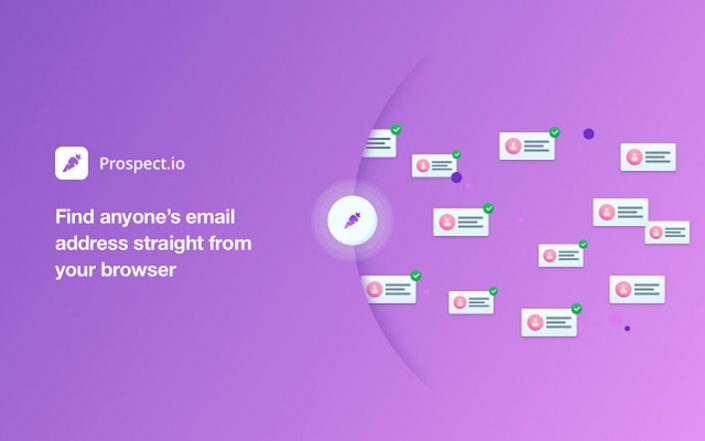 Prospect.io is another sales automation platform for sales teams. It's also focused on outbound lead generation in the form of cold email outreach.
It helps you to find and verify email addresses, to set up a drip campaign targeting the database of emails you built, and to integrate these with your existing CRM tool. After this, you can measure and tweak to optimize.
Appropriate for: Small teams / Large teams.
As stated, the target market for this tool is sales teams.
Pricing starts at $45 per user per month for the starter plan, so it's not too expensive. Email finder credits are an additional cost on top of that.
39. Growbots
Growbots is a platform to help you automate your outbound sales campaign. Working only with B2B companies, it offers prospecting and outreach in one place.
It helps you with a three-step process:
Select your target market of influencers,
Build a campaign to reach out to these influencers, and
Measure and optimize your results.
Appropriate for: Large teams.
We said it earlier in the post, and we'll repeat it here: If you need to sign up for a live illustration or demo to find out the price of a tool, get ready to pay big bucks.
Growbots looks like a great tool, and it gets excellent reviews, but it will be expensive.
Customer Relationship Management (CRM) Tools
CRM tools help you manage your business' interaction with prospects and customers. Data analysis of how prospects and customers interact with your business can be used to improve all stages of interaction.
The main aims of CRM are to increase sales and improve customer retention.
40. Salesforce
Salesforce is a cloud-based CRM software provider that helps small and medium companies to grow sales, expand their reach, and provide better service.
Everyone in your team can benefit from a decision to use Salesforce, including:
Marketing
Sales
Customer Service
IT
Appropriate for: Small teams / Large teams.
CRM is not typically something near the top of the list for new ventures or solopreneurs. That said, Salesforce tries to make their offerings accessible to everyone.
41. Freshsales
Freshsales is a sales CRM run by Freshworks. They aim to combine all the features you're using for sales into one tool.
Freshsales will help you find your best leads, use its built-in email and phone service, have conversations that convert, and manage your sales pipeline better.
Appropriate for: Everyone, regardless of size.
Freshsales makes it possible for everyone to use CRM from the get go. They have a forever free plan, and paid plans are affordable and flexible.
If you're starting and CRM will be useful to you and your current or future team, this might be the tool for you.
42. LinkedIn Sales Navigator
If you're in B2B marketing or sales, you surely know about the usefulness of LinkedIn. LinkedIn Sales Navigator takes the social media platform for business professionals one step further by adding CRM and sales automation features to its popular networking capabilities.
It has the massive LinkedIn network as its main selling point, but it's also proven to bring you:
Higher win rates,
Larger deal sizes, and
More than 34% fresh opportunities.
Appropriate for: Small teams / Large teams.
Pricing starts at about $80 per month, so we think this will be more useful to teams than new ventures and individuals.
Forms
We have already covered email collection and stated its importance as the primary inbound lead generation category. In that category, there are many tools for collecting email addresses.
However, it could be that you want the flexibility of a more general form tool, or you need to collect data more specific than a name and email address. We cover some great form tools for lead generation below.
Please note that you can also consider #28. Typeform in this category.
43. JotForm
This easy-to-use and versatile online form builder can add benefit to any business in need of data from prospects or customers.
Apart from generating leads, it also allows you to collect payments and to build surveys.
Appropriate for: Everyone, regardless of size.
You can collect up to 100 submissions per month on the free plan, and pricing starts at $29 per month after that.
44. Leadformly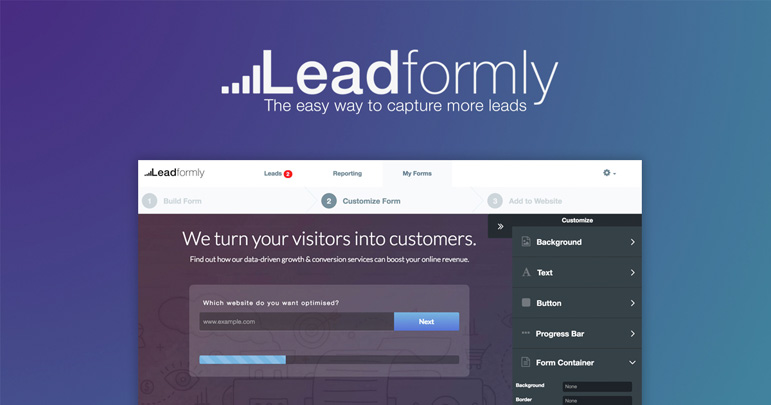 Leadformly claims to provide lead capture forms that convert. They make use of more than 58 conversion-boosting practices.
They claim that they can boost your conversions by an average of 212%.
Appropriate for: Small teams / Large teams.
These guys offer a 14-day free trial backed up by a 30-day money-back guarantee. Yet, the starting price of $37 per month billed annually will require confidence in Leadformly's usefulness.
45. Formisimo
Formisimo provides you with advanced form-analytics. The primary use of this data is to enable you to improve the conversion rate of your forms.
Like Leadformly above, a form tool that prioritizes conversion seems to have its priorities straight.
Appropriate for: Large teams.
Want to know what Formisimo will cost you? It's simple. Request a demo.
Other Lead Generation Software
Here we mention a few further tools that might be useful in your lead generation journey. These did not fit neatly into the chosen categories above, but they're still worthy of a mention in this comprehensive list.
46. Boomerang
Boomerang is a cool tool to use with cold email outreach or sales emails inside Gmail or GSuite. You can use Boomerang to schedule follow-up emails to be sent later, or even to remind you to send a further email.
Better follow-up means higher conversion rates. And higher conversion rates bring more profit.
Appropriate for: Everyone, regardless of size.
Boomerang's free plan gives you up to 10 message credits per month, and after that, pricing is affordable and flexible.
47. Zapier
Zapier's value comes in getting all the tools you use for different areas of your marketing and lead generation to integrate and work together seamlessly.
Appropriate for: Small teams / Large teams.
You have to use many expensive tools to be concerned about their seamless integration. So, despite the reasonably low starting cost of $25 per month, Zapier is probably not for new ventures and solopreneurs.
48. Quora
If you don't have much money but have oodles of time, Quora can act as an excellent initial lead generation tool.
If you sign up as an expert at Quora and start answering questions in your niche, you'll get exposure to leads who need the knowledge you have.
Appropriate for: New ventures / Small teams.
Answering questions on Quora is a time-intensive form of lead generation that might not be useful to larger teams with some money to outsource tasks.
49. Turnstile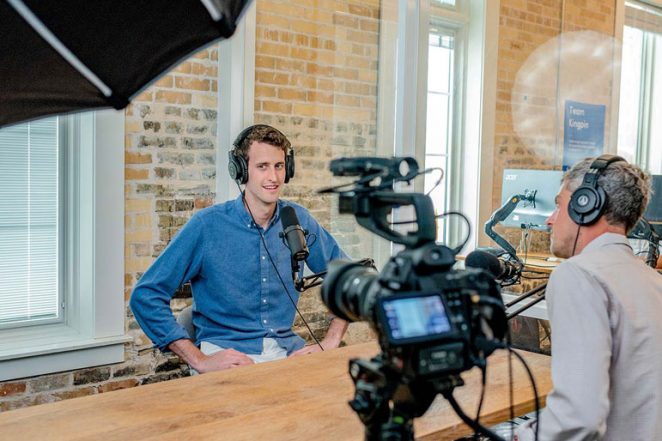 Wistia is a premium video hosting company. Their entry-level subscription costs $99 per month, so it is not for everyone.
However, if you are using Wistia, they offer a pretty handy email collector — Turnstile — that allows you to collect email addresses right from your videos.
It integrates with all the top email marketing service providers.
Appropriate for: Small teams / Large teams.
Nowadays, Wistia is too expensive for new ventures, so Turnstile will not be an option for companies right at the start of their journeys.
50. Hull.io
Hull.io is a customer data tool that synchronizes your data from various online and offline sources. The benefit? You have all your most up-to-date data in one place.
They help companies build meaningful relationships with their prospects and customers.
Appropriate for: Large teams.
Hull.io might be a useful lead generation tool, but it is only for large teams. Pricing starts at $450 per month and snowballs quickly from there.
51. Discover.ly
Discover.ly is a Chrome browser extension that works with Gmail. It gives you more information about your contacts based on their social media accounts.
It also makes networking easier. For example, you can see your mutual Facebook friends in the sidebar while working on an outreach email.
Appropriate for: Everyone, regardless of size.
This application is free to use and can be used by any user of Gmail or GSuite.
52. Baluu
Baluu offers intuitive booking, scheduling, and appointment tools that simplify the booking process. The booking tool can be integrated as an iframe on your WordPress website (which provides a well-designed, fully customizable booking interface). Customers particularly like their timetable view, which allows them to choose a date and book online – with all payment methods available (including Visa, MasterCard, Google and Apple Pay).
Baluu integrates with all major calendar providers, including Google Calendar. This allows you to easily see all upcoming events at once.
Appropriate for: Baluu is a smart choice for businesses of all types and categories looking to accept bookings online.
It's completely free to use (limited to 50 bookings per month), but if you want to have bookings over 50, you can upgrade to more advanced plans, which start at $17 per month.
Ready to Choose Your Lead Generation Tools?
So, you started out dreading this decision.
You were afraid of spending unnecessary money. You were worried about possibly wasting your team's time.
Thankfully, those fears are all in the past now.
We carefully curated the list of 50 Killer Lead Generation Tools to help you make your decision based on the solid research we've provided. You can also come back and reference the list again as your needs change, and your organization and team grow.
These tools have the potential to explode your business in a short time. Think about what that will mean for you. You'll make a more substantial impact, serve more people, expand your offering, and grow into new markets.
And it all starts with a simple choice. Which of these tools will you put to use first?
Make your choice today, and you'll be generating some new leads before you know it!
Want to learn how to attract more traffic and leads? Download your free copy of Increase Your Traffic and Exposure to find out how you can get more traffic to your site and boost your audience engagement.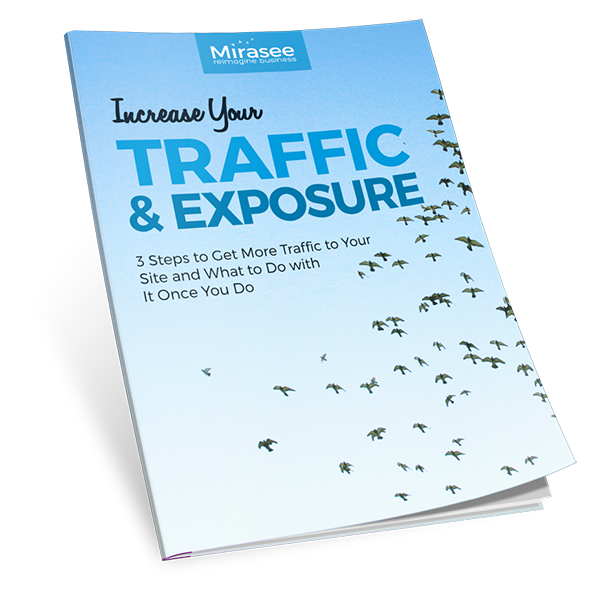 Increase your traffic and exposure!
Learn the basics of attracting more traffic, getting more exposure, and engaging with your audience.