13 Awesome and Free Resources For Your Digital Marketing Strategy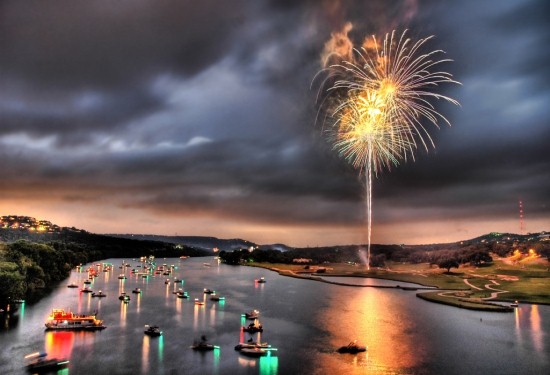 You know it and I know it.
Digital launches almost always suck.
There are a bazillion common business mistakes that can be made in marketing your new bit of cyberspace awesomeness.
However, that's only after you get past the obstacle course of tasks like forming your digital marketing strategy, infrastructure, creating the content, (somewhat) objectively defining what launch success is…
Ugh. I don't even want to continue.
Online launches can be painful, even when you have an epic $294,865 in revenue within the first month.
But does it have to be this way?
Are you and I destined to wander in the launch wilderness, calling out for help and getting dead silence back?
That's what my brutal experience felt like when I launched my first digital product, Start Investing with $100. It was ugly. It was frustrating.
It… was… painful.
So I resolved to never experience that again. And in the process, I launched a product to help other solo entrepreneurs and micro-business owners avoid my same fate.
This is why The Digital Launch Playbook was born.
I learned a ton of hidden (and open) secrets while creating this game plan and I want to share the finest ones with you.
What can I say: I exist at the intersection of minimalism, generosity, cultivation, and aggregation.
Mosey along with me as I curate the thirteen best free resources for you out of the 200+ steps in my playbook.
You can't go wrong with awesome, free, tested, and entertaining launch resources to rock the hell out of your next launch.
The Framework
You can't build a house without a blueprint.
Well actually, you can… but it's not going to be pretty (or functional). Here are my best frameworks to get prepared for building your cyberspace grooviness:
Chris Guillebeau's Product Launch Checklist: Some of the launch tasks from the book The $100 Startup are as unconventional as Chris is. For example, make your launch fun for potential buyers and the passengers along for the ride. As Chris says, "If people don't want to buy, will they still enjoy hearing or reading about the launch?" The takeaway is that non-buyers on the train can be just as valuable – if not more so – than potential buyers. After all, what's better? One silent buyer or one enthusiastic non-buyer marketing for you to his or her huge website, email list, or social media platforms?
Glen Allsopp's Product Launch Blueprint: Glen runs the respected ViperChill website and has built it into a marketing and digital product creation powerhouse. In this digital product launch blueprint, he delivers the goods about creating a launch week (instead of the conventional launch day), weaving an emotional story through your pre-launch and post-launch, and provides practical tips that are overlooked by just about everyone. But you won't make these common mistakes after reading Glen's wisdom.
The Epic $294,865 in 25 Days Launch Breakdown: This is the five-ring circus of explaining how to launch a new product with our very own Danny Iny staring as lion-tamer, trapeze acrobat, and fire-juggler. Even if you've read this article, read it again. Where else are you going to get trusted tips, tricks, and tactics on tech issues, up-sells, skilled goal-setting, optimization, automation, and testing… all in one insightful place?
With a framework in place, it's now time to learn the techniques of building and unleashing your digital awesomeness.
The Techniques
A house doesn't build itself. At least not until our robots become self-aware and take over the world.
Here's what you need to know until the nanomachines evolve to generate amazing stuff while you sleep:
Joost de Valk's The Definitive Guide To Higher Rankings For WordPress Sites: If I were allowed only one free SEO resource, it would be Joost's comprehensive and constantly updated article. Even if your website isn't running WordPress – and even if you don't have a website – the technical talk turned practical gold is fantastic. You'll have at least a few high-value actions to implement after reading this, plus a big bonus: most actions can be done almost instantly by yourself.
Dan Zarrella's SlideShare: The Science of Email Marketing: Tired of reading one article after another? Dan's SlideShare about email marketing science might blow… you… away. But slides are boring, right? Not these. If you do email marketing or want to do email marketing, this is a must see.
Nick Eubanks' A Simple Guide to Google Content Experiments: Always wanted to understand and conduct your own digital split-tests? Nick explains how to use Google Content Experiments for A/B testing and how not to lose your mind in the process. You'll be hard pressed to find a better guide while wading through this technical minefield.
To recap so far:
Framework? Check.
Clever techniques? Check.
Massive dose of strategy? Coming up!
The Ear Candy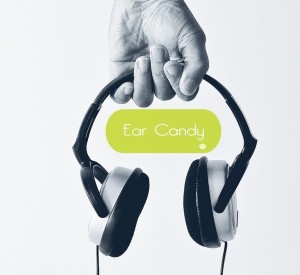 I heart podcasts and TED Talks.
Big-time.
These podcasts and video could be sock-knocker-offers for you too, even if you don't normally get your kicks from the digital airwaves:
Pat Flynn's Podcast on Brand Loyalty: Pat is a hero to thousands and he shows why in this podcast. His wisdom about giving people the "factory tour" of your business is smart, practical, and actionable. I don't think you can listen to this and not have multiple thoughts about how you can improve your personal or business brand.
Derek Halpern's Podcast: The Right and Wrong Way To Sell In 2013 with Dan Pink: Does selling make you more squeamish than an elephant seeing a mouse? Derek's episode illustrates what an impeccably prepared host can extract from an unbelievable guest. Warning: listening to this may permanently transform your sales mindset. Here's just one awesome gem among many from Dan: "You have to be able to understand people's perspective, not run them over with your steamroller of always be closing. See the world from their point of view. What you have to do is not only be able to just solve people's problems, but help them identify new problems."
Catherine Caine's Sales Page Case Study: Did I mention how I used to hate writing a sales page? After listening to Catherine's hilarious – and definitely NSFW – talk about writing a sales page (three times because it rocked my world so much), I actually enjoy writing them now. Not only that, but the results have been much better. You're forty-five minutes away from potentially getting the same effect.
Ernesto Sirolli TEDTalk: Want to Help Someone? Shut Up and Listen: Ernesto is ready to dazzle you with his approach to solving global problems in this sizzling TEDTalk. Although he didn't create his talk with digital project people in mind, the lessons of his passionate speech still apply to us (hint: don't be so serious and listen really freakin' well.)
Alright. We have a framework, some skills, and some brain savvy. Now to cover the secrets hiding right in front of your nose.
The Open Secrets
Mental note: always listen to really smart people with great experience. And then take action on the wisdom they are freely handing to you. You know, like these people:
The Ultimate Book Launch and Marketing Guide (and Infographic): It's another Mirasee classic from Danny Iny! This is a short master class on relationship building, learning from failure, and time management disguised as a book launch recap. Pull back the curtain and watch the circus master performing some of his most daring – and rewarding – feats.
Darren Rowse's Expanding Product Profitability Beyond Launch Week: Mr. ProBlogger's e-book insights apply to any product or service. So don't be fooled that this doesn't apply to you. It does. See how Darren masters the subtly of effective promotion of a new product well beyond launch day. This one changed how I look at my online work… forever.
Shanna Mann's Systemization Manifesto: Shanna's a genius at creating systems and helping people like you with them. If this section from her blog post resonates with you, the rest is going to light you up: "I know it is deeply unsexy work to sit down and figure out your intake process. If you sit down and create a dozen customer service templates and put them in your 'canned messages' Gmail folder, that doesn't feel like a big win at the end of the day. I'm aware that it feels much better to spend that time 'networking' on Twitter. But mostly, we just see the sexy stuff. We see the TED talks, but not the rigorous oration practice. We see the awesome launches, but not the prep-work. We see the big deals, and never the failures. So because we don't see it, we conclude it's not very important."
Time to Get Crackin'
If you're like me, our reality is that we still have a ton of work to make our launches successful.
These thirteen curated resources will motivate you, build your skillset, and strengthen your grit. But they won't do the work for you.
That's why I want to read in the comments what your one commitment is today from absorbing these resources.
So whatcha gonna do right now to increase the odds of rocking your next launch? And which launch resources from my stash resonated with you?
—
Photo credit: Stuck in Customs and Mr. Lubdah