A Product Launch that Generates the Big Bucks? They're Easier Than You Think!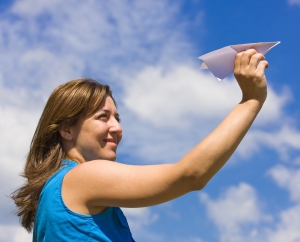 Product launches – it's a topic that means a lot to just about everyone who's running a business.
And you know what? There is a *ton* of mis-information out there about product launches – and there's a pretty good reason for that:
When people are teaching about it they're usually in the middle of one themselves!
Product launches can seem much, much more complex than they really are, and we'd like to set the record straight. Let it be said, once and for all, that crafting a product launch does not have to be that difficult. In fact, they can be pretty simple once you have understand how to look at them.
So that's what you'll find in this podcast; step-by-step instructions on how to plan and execute a product launch for anything you'd want to sell…
Click here to listen to the podcast:
Product Launches that Generate the Big Bucks
Distilled Wisdom
Product launches scare people because they are often overcomplicated by the people who are teaching about them. Let go of the idea that it needs to be complex.
Step 1 – Pick two dates: Cart Open and Cart Close. The time in between these dates is your launch window. You will write an email for both the open and close dates.
Step 2 – Pick a third date a little while before the Open Cart Date. This is your Pre-Launch Window. You'll be writing an email for the first day of Pre-Launch as well.
Step 3 – Populate your pre-launch window with the emails you'll be sending to your list. Your goal with these emails is to build excitement and get people engaged and excited about what you're doing.
Step 4 – Populate your launch window with the emails you'll be sending between the cart opening and the cart closing.
You want to reach out to people during your pre-launch and launch windows as many times as possible – as long as you have a good reason to do so. That means news, updates, FAQs, and case studies are all appropriate, but messages saying "Don't forget to buy my thing!" are not.
Make a point of split-testing your emails and opt-ins so that you learn what works best for your audience.
Yep. That's actually it.
Resources
Have you ever done a new product launch? What did you find worked well for you, and what didn't?