The 10 Best Course Creation Software Options for 2023
Mark Usen
Updated by Tara Malone
As an online course creator, choosing the best course creation software is one of the most important decisions you'll make.
To help you make the right choice, we've assembled a list of the top ten course creator software options. We've got options for every course creator, whether you're looking for a side hustle, to teach full-time, or you just love being a talking head in your space.
After spending countless hours on research, we've identified many features that attract users to course creation platforms. We know savvy course creators love an intuitive user interface, support for many content formats, tracking and assessment features, and great value-to-price offerings.
We've evaluated a ton of products and scoured tons of user reviews to pick out the best course creation products in multiple categories.
Ready to uncover the ten best course creation software options? Then let's get started!
The10 Best Course Creation Software Options
1. Udemy – Best Course Creation Software for Beginners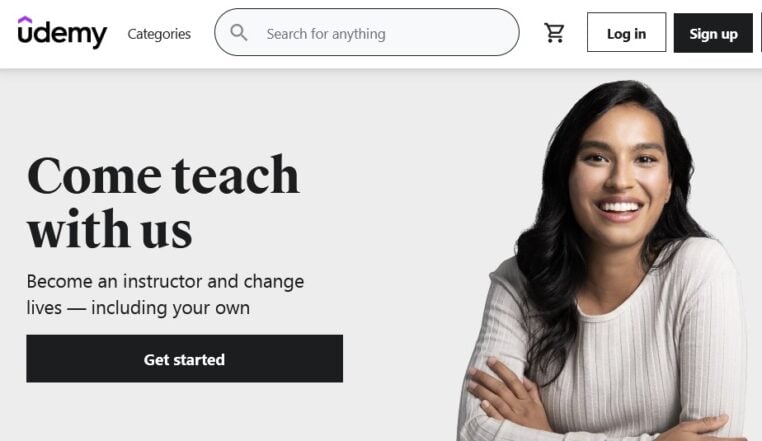 If you're just launching your first course or want to build a program from scratch, Udemy gives you the features and support you need to steady the ship.
With a flurry of content creation tools and a marketplace of over 40 million students, Udemy significantly increases your chances of creating courses that fly high. It's no wonder more than 57,000 instructors flock to the platform.
Here's a pro tip: If you're running short of ideas for your courses or want to validate existing ones, run a few ideas through Udemy's content review and marketing support teams. The feedback can be priceless.
Udemy also has an unmatched library of tutorials on relevant topics like course creation tools, marketing channels, assignments, and assessments. Plus, there are plenty of analytics tools to figure out the best topics and best promotion methods.
Pros
A no-frills user interface
Offers lots of course customization tools
The lucrative marketplace is a boon for beginners
Support for all aspects of course creation
Cons
The pricing can leave you with leaner profit margins even with high-volume sales
Pricing
Udemy is free, but they'll take 3% of revenues from sales made by instructors, 50% from sales made from Udemy's organic search, and 75% of sales made from Udemy's promotion programs.
2. Teachable – Best Course Creation Software for Marketing a Course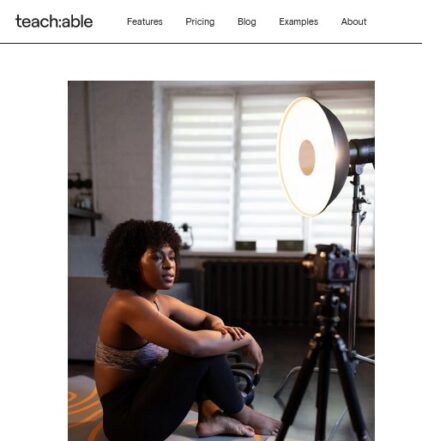 Use Teachable's range of customization features to build professional-looking course sites or simply tweak premade templates to reflect your style and content. You can incorporate a range of multimedia elements to maximize impact and engagement.
After creating your courses, you can deploy an arsenal of marketing tools to run a robust marketing campaign on the platform.
Features for running coupon codes, affiliate marketing, and email marketing enable you to reach more prospects easily and maximize your sales potentials. With the email marketing tool, you can segment your students and nurture them based on their recent activities, manage your affiliate teams, and conduct insightful course surveys.
What's more, Teachable also supports tons of integrations from communication tools like Intercom and Zoom to marketing automations like Webhooks, Mailchimp, ConvertKit.
Pros
Unlimited number of courses for each user account
Creating courses can be a matter of just a couple of hours
The annual Teachable summit features a star-studded line of speakers and tons of valuable info
Cons
Charges on all sales on all plans
Unusually frequent downtimes from site maintenance
Pricing
You can get in for free, but you'll have limited slots for just 1 admin and 10 students.
The basic plan with unlimited students starts at $39 per month, the professional plan gives you access to more features for $119/month, and the business plan provides professional plan features plus more for $199 per month.
3. iSpring Suite – Best All-In-One Course Creation Software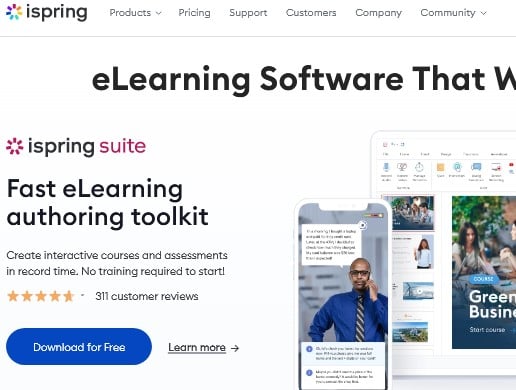 With iSpring Suite, you'll find an ideal course creation solution for every need, from course building to memberships, marketing, and course assessment. You'll have a plethora of templates to work with, using a newbie-friendly dashboard, with highly responsive customer support on standby.
The offline support gives you the flexibility to work on your projects anytime, anywhere, even when you don't have an internet connection.
And where it falls short, iSpring Suite integrates with other major learning management platforms to make up for it.
A software that ticks all the boxes of an excellent course creation software? What's the catch? Well, iSpring Suite comes with one of the best benefits-to-cost ratios, so you're guaranteed to get your money's worth no matter the plan you choose.
Pros
Plenty of resources to fuel your course takeoff
Course management automations like Smart Assignments, which automatically assigns admin work to team members
Integrations with other learning management platforms and relevant software
Cons
Creators must learn to use Microsoft PowerPoint
No support for white label course dashboard
Pricing
iSpring Suite offers 3 main plans geared to businesses, which start at $770 per year. There is no free trial, although they do have a 30-day money back guarantee.
4. Open edX – The Best Free Course Creation Software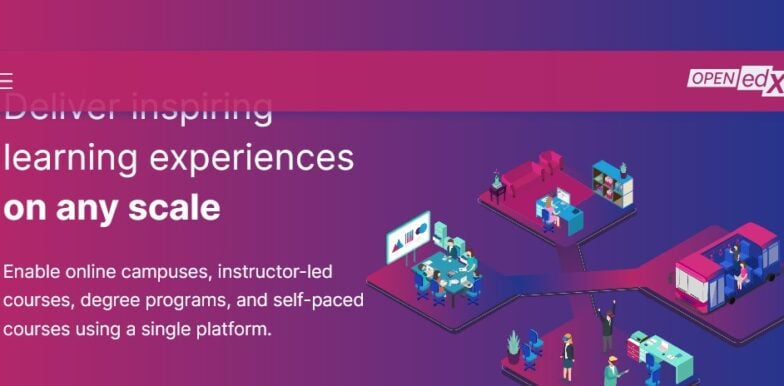 Open edX gives you free unlimited access to a host of course customization tools. It's a non-profit, open-source platform developed by educators at Harvard and MIT, so you can rest assured it packs a punch. In fact, the caliber of tools you'll have on your dashboard might daze you at first.
Open edX has one of the most comprehensive libraries of templates and a massive range of customization tool sets. There are also a host of options for other aspects of course creation, from distribution to communication and student assessment.
If you're overwhelmed, the platform offers automations, an extensive knowledge base, a course launch checklist, and reliable online support.
Pros
Free access to high-quality customization tools
A large community of highly supportive course creators
An impressive range of course admin tools
Cons
A complex learning curve for beginners
Pricing
Open edX is free, but some advanced features come at a price.
5. Podia – Best Course Creation Software for Customizing Your Course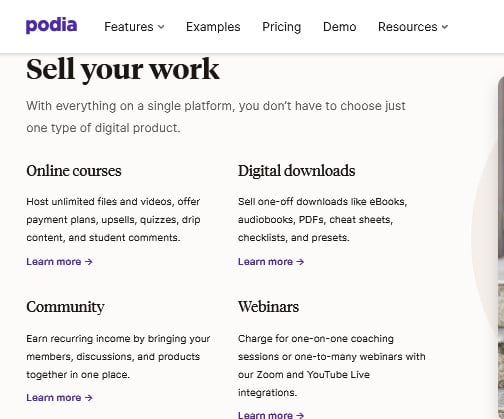 Podia offers custom domains, landing page builders, email automation, and a host of customization and automation options to run a successful branded course campaign. The highly intuitive dashboard comes with a smooth learning curve, and you can launch your courses in a jiffy.
Podia also allows you to create comprehensive program packages incorporating multimedia as well as resources like eBooks, checklists, presentations, spreadsheets, and more.
The platform also encourages you to build active communities on popular social media platforms like Facebook and Twitter. But you can also create your own membership site with unique content and membership plans.
Pros
A massive range of customization tools plus new features introduced regularly
A wide range of integrations
Support for different pricing models
A1 customer support
Cons
Pricing
Podia comes in three plans: a Free plan, the Mover plan for $33/month and the Shaker plan for $75/month. The Free plan has more limited features and you are also charged an 8% transaction fee (the Mover and Shaker plans have no transaction fees.
The Mover and Shaker plans both offer unlimited courses, custom domains, student assessment, and email automation tools. But the membership site and affiliate marketing options are reserved for the Shaker plan.
6. Mighty Networks – Best Course Creation Software for Building a Paid Community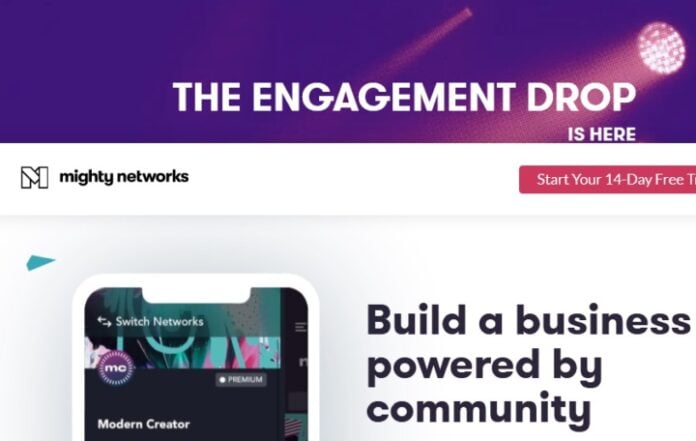 Mighty Networks is a go-to platform for building a vibrant paid student community. It lines up a well-rounded collection of community-building tools, allowing you to run academic programs, organize team-building events, and collect payments.
Students are encouraged to participate in relevant conversations and support one another. They can share files in all kinds of formats, from videos to memes, audios, and links.
Whether you're beginning from scratch or you already have an active following, you won't run short of options for growing a vibrant community with Mighty Network.
Pros
A clutter-free interface that lets you quickly get down to the business of the day
Seamless user experience on both the tutor and the student end
Swathes of community building features, from notifications to activity feeds
Cons
Lack of PayPal support means course creators miss out on potential students who use PayPal
Lacks student assessment options like quizzes
Pricing
You can test the waters with a free trial of Mighty Network. If you like what you see, you can opt for the Community Plan for $33/month to collect payment among other things, or the $98/month Business Plan to access 2000+ Zapier integrations and premium analytics.
7. Thinkific – Best Course Creation Software for Student Engagement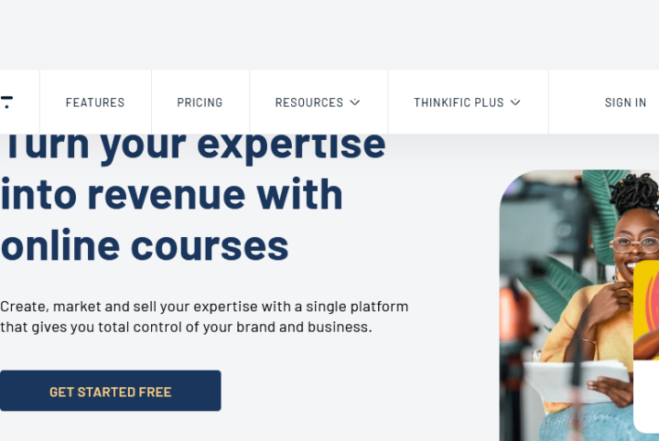 Thinkific helps you run courses your students will love, with tools and resources that facilitate a hands-on learning experience. The platform offers proven course templates that you can easily tweak and bundle together to create a wholesome learning experience.
You'll have tons of templates to create pre-sell campaigns, mini-courses, major courses, student resource library, tutorial video replays and more.
Course creators can also access a breezy website builder to create clean-cut landing pages and course sites, a massive knowledge base of useful tips and tricks, and templates for quizzes and surveys.
If you're looking to provide hands-on learning or something close to the traditional learning experience, the Student Management functionality is right up your alley.
Pros
A free plan with ample templates and course management features
Supports a variety of content types from webinars, pre-recorded instructor messages, audio, and PowerPoint
Provides options for every aspect of course creation, from course management to student management and payment collection
Cons
No on-platform email marketing tools
Pricing
With five different pricing plans, Thinkific has something for everyone.
You can get in on the free trial to get a taste of its premium features.
The paid option starts with the Basic plan for $49/month. The Start option includes all Basic features plus more course management options for $99/month. For $199/month, the Grow plan allows businesses to run with up to 50 course authors and 5 site admins, plus onboarding support. And their most advanced plan is Thinkific Plus. With this option, course creators can submit an inquiry for a custom quote.
8. Kajabi – Best Course Creation Software Platform for Marketing Automation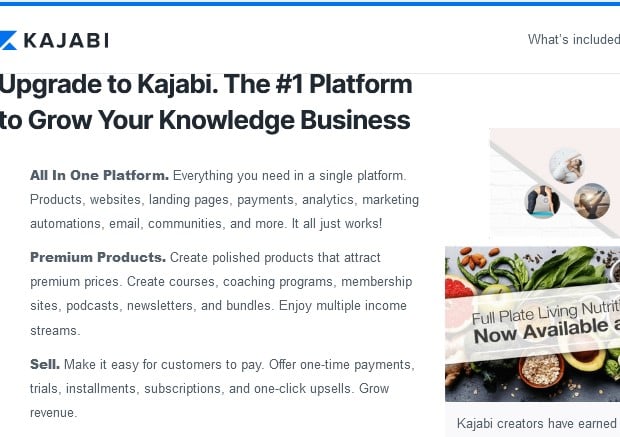 Kajabi doesn't come cheap but can be worth its weight in gold. Featuring an arsenal of one-click course management and marketing automations, Kajabi totally demystifies the process of running a successful course.
Kajabi has segmenting options (or 'Pipelines' as it's called on the platform) where you can simply load content and set segmenting criteria, and then sit back and watch the platform guide your prospects through various segments and touchpoints until they convert.
For instance, students will automatically be moved to a different Pipeline when they sign up for pre-sells, take on courses, complete their assessment, or abandon their dashboard.
Pros
An assortment of tools for building course sites, membership sites, and landing pages
A massive library of templates
An on-platform marketplace
Cons
The blogging interface is quite dissimilar to those of popular blogging platforms like WordPress
No built-in course certification tools
The pricing can be daunting for most new instructors
Pricing
Kajabi's pricing comes in three tiers, and each one offers a 14-day free trial. The Basic plan goes for $149 per month, the Growth plan $199, and the Pro plan $399.
9. Xperiencify – Best Course Creation Platform for High Course Completion Rates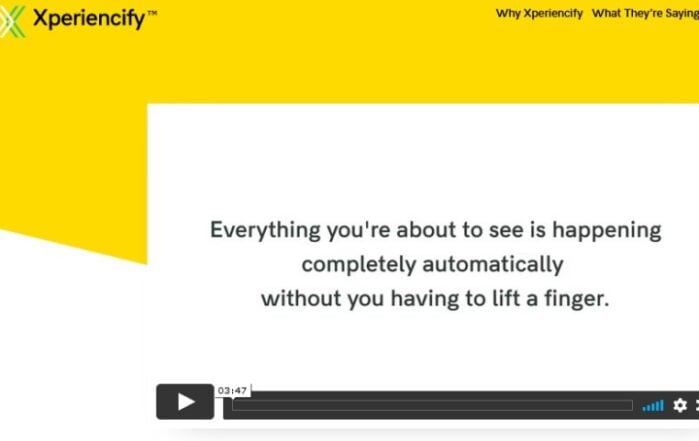 If you'd like to throw out the traditional playbook and stun your students with a learning experience that drives them to complete their course, Xperiencify can do the trick.
Xperiencify uses a gamified experience filled with psychological triggers to keep students totally hooked until they complete their courses. Students get to earn Xperience Points or XPs (which could be anything you want them to be) for completing courses, and you can celebrate key milestones with various rewards.
The system is so powerful the results are guaranteed. The platform guarantees a 10-30% increase in your completion rates.
So if you'd like to be the standout course creator that consistently beats the notoriously low completion rates of online courses, try out Xperiencify.
Pros
A free course name generator
An arsenal of student engagement tools to keep students going
A live leaderboard inspires healthy competition among students
Free to use until you start making sales
Cons
Support only available via email
Pricing
Xperiencify lets you in for free. Once you've learned the ropes and are ready to launch your course, you can choose the Starter Plan for $49/month or the Growth Plan for $99/month. Advanced course marketers can choose the Pro Plan for $149/month.
10. 360 Learning – The Best Affordable Course Creation Software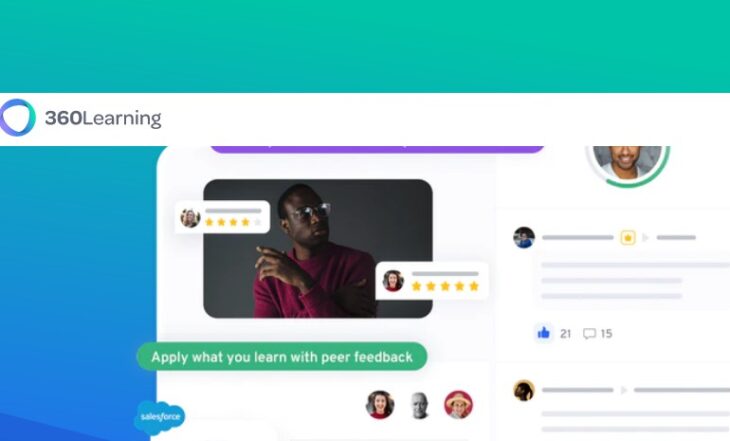 For as low as $8 per month, 360 Learning lets you in on advanced and innovative course campaign features. These include a course builder that lets you assemble courses within minutes, support for a vast range of content types from videos to images, links, and audio, as well as a range of course assessment and community-building tools.
You can also maximize engagement rates with gamification features, support for social engagements, assessment tools, and a mobile-friendly design.
Pros
Tools for optimizing courses, from the Course Optimization options to real-time tracking, and A/B split testing
Collaborative and community-building features like discussion boards and group pages
A mobile app for students
Cons
Limited access to direct support
The pricing can be a little confusing
Pricing
You can begin with a 14-day free trial. The paid plan starts with the Team package, which costs $8/month. Next is the Business plan, which doesn't have a specific price. You'll have to submit a form to book a demo, and will be given a custom quote for your business.
Finding the Best Course Creation Software for Your Course
Give your courses the punch and pizzazz they deserve by choosing a powerful course creation software. These solutions demystify the secret behind highly successful online courses and equip you with all you need to excel.
Whether you're a seasoned instructor or you just want to share some newly-discovered trade secrets, you're sure to find an ideal software option on our list.
Now go forth and find your perfect online course creation software!
To learn more about the process of creating online courses, you may want to join us on our Hybrid Courses Bootcamp. It's completely free to join and teaches you how to create a successful and profitable online course.
Let's Start Building Your Online Course!
In our FREE Hybrid Courses Bootcamp, we'll walk you through how to transform your knowledge and expertise into a profitable online course… one your students will love.