10 Free Tools to Add Zing to Your Online Course
Cynda Pike
Online courses are a great way to transfer information or personal experience into a dynamic learning environment.
That text block you call an ebook may be going stag to the Kindle party for eternity, but redesign the information for online consumption and you could find a whole new audience.
Plenty of knowledgeable and talented folks have decided to teach courses to a virtual audience.
Look no further than these stats from 2015 and it's clear: people are looking for educational tools online… all the time.
What happens when you combine a robust economy, a global population armed with electronics, and a high level of supply and demand?
Reality-show levels of thriving competition.
What this means is that the era of compiling PowerPoint slides with some narration and calling it a course is over. The online student population is too media-savvy. They know they have plenty of options—options they can choose with a few clicks.
Smart online teachers not only understand this but recognize the benefit of using dynamic and interactive tools to engage their audiences. Videos, animation, and webinars have become the norm in connecting with students in the virtual classroom.
Below are 10 free tools to create course materials, spruce up content, and make the whole process easier.
There's a virtual cornucopia of free goodies out there to try, and best of all, there's no risk to you. Try them out, delete them if they suck, or sign up for additional features if they rock.
1. Smart Builder Course Building Tool
A common concern for business people creating courses is technology.
Smart Builder's WYSIWYG interface arms users with the simple building blocks to create interactive courses with no coding required.
There's an option to create a single lesson output to a web page, and this is where Smart Builder is…. smart. Online courses bomb all the time from lack of interest, a clear niche, or marketing strategy.
Just look to this blog to see the number of articles stressing how good ideas do not necessarily make a viable course. This is why course pilots are so important.
Use Smart Builder to pilot a single lesson plan before you throw down the big bucks on a course that fails miserably. The folks over at Google use this, too!
2. Dipity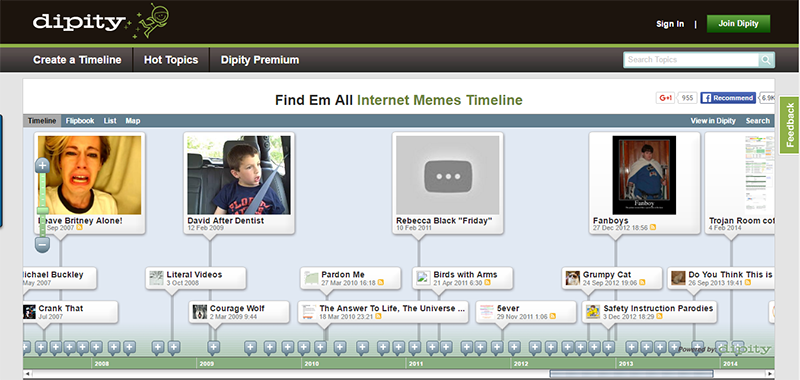 Timelines were once the staple of news magazines, where they stretched across the bottom pages and charted the historical comings and goings of people like corrupt African dictators.
This is no longer the case, and thanks to the onslaught of celebrity slideshow websites, timelines have been reinvented. Dipity creates interactive timelines that weave various forms of media with location and timestamps.
Teaching a dessert class online? Instead of that wall of text detailing the history of chocolate, try a fun timeline that shows the evolution of chocolate milkshake, instead.
3. Canva
This online graphic design platform is the go-to app for meme creation, if not for the sheer volume of free, stylish design templates, then for the ease of use.
It's likely those inspirational quotes zooming up your Facebook feed this morning were created in Canva.
Canva also has a poster feature, which is often overlooked, but is a great tool for creating online course materials.
Teaching a class on the Korean language? Make a poster with phonetic pronunciations of important terms like "bathroom" or "chili cheese dogs" and offer it as a free, downloadable PDF.
4. IrfanView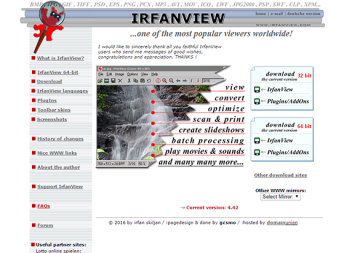 If the website looks like something out of Eastern Europe from the 1990s, well, that's because… it is! It looks horrible, but it works great.
Resizing images is a headache, but it's part of being in the world of online business. Keep this image viewer on your desktop to quickly resize graphics and in the time it takes for Adobe Photoshop to slowly chug into action on your PC, you'll have that gif resized and reloaded.
IrfanView does have some restrictions: it's free for non-commercial use and works on Windows only.
5. Easy Test Maker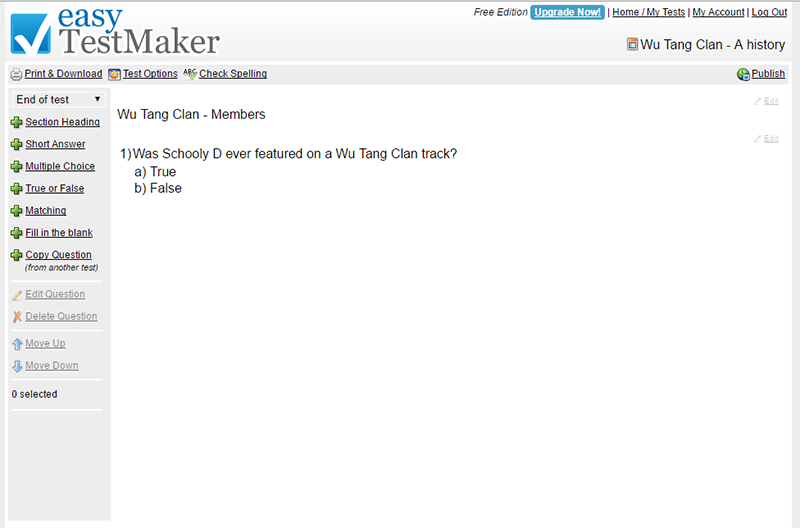 Winner of the most generic looking interface ever, but Easy Test Maker is unbelievably easy to use. Compile tests in a variety of question formats such as multiple choice, true/false and fill-in-the-blanks. Divide up exams into sections and add more instructions.
This web-based test generator also provides answer keys, spell check, and automatic grading.
Adding a test to a course not only gives students an opportunity to be accountable for their learning experience, it can also gauge where the course materials may need to be tweaked down the road.
6. Soundcloud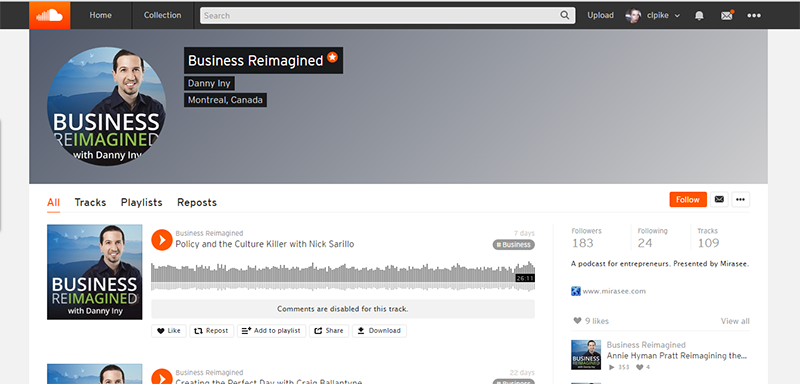 All you need to do is register your info and this online audio platform will give you get 180 minutes of audio time. Record directly from your computer or upload a recording onto the site.
Designed with social sharing in mind, Soundcloud is a great way to record and promote podcasts.
Interviews with subject matter experts can be used as an effective marketing strategy for online courses on social media, for example.
7. Zoom
No,

 I'm not referring to that strange public television show from the 1970s featuring unsupervised children weaving baskets.
Zoom is a free web conference software and is popular with online teachers for its sturdy audio and video quality (read: you can expect fewer occurrences of the dreaded "frozen face".)
Sign up and get 40 minutes to rock a webinar. Upgrade and personalize your own Zoom room for student/teacher conferences, group coaching sessions, and study hall.
Best of all, screen sharing documents is a breeze!
8. MakeBeliefsComix
Breaking up text in course material with images is a standard practice, but what about a short comic?
Comic strips are a great way to personalize course material and infuse humor into the user experience.
Make Beliefs Comix is marketed as a children's program, but the graphics are easily transferable for adult learning. The program features a clear step-by-step demo and multilingual option.
9. Jing
Before programs like Jing came along, PC users tapped a series of non-intuitive key strokes to capture a screen image. Grabbing screen info is way easier now. Jing is a downloadable program that posts a glowing yellow orb at the bottom of your screen. Hit capture and drop and drag to grab the screen image.
Screen grabs are a convenient method to save information from fast-paced discussions and online research.
Jing has no paid option, but Snag IT is another paid screen capture program from TechSmith.
10. Free Images
Free Images… OK, I confess. Sometimes free stuff is free because it sucks (free hosting, for example).
Most free image sites have plenty of images, but the searches required to find appropriate images are often inconsistent. This is the downside to free image providers.
To show you what I mean, here's what I like to call the "Yoda" test.  I type in a popular culture term to what happens.
I typed in the search term "Star Wars." The closest related image for this search was: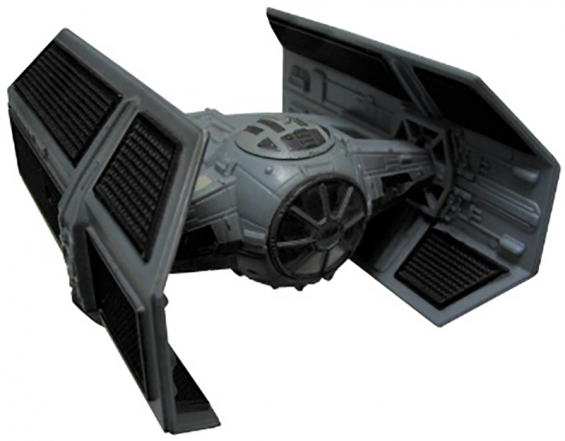 I typed in "X-Men" and found no matches. (Unless these are the real X-Men!)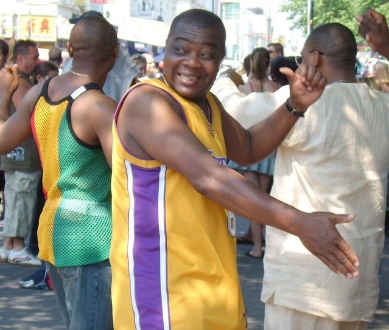 Finally, I typed in "Yoda" and got this: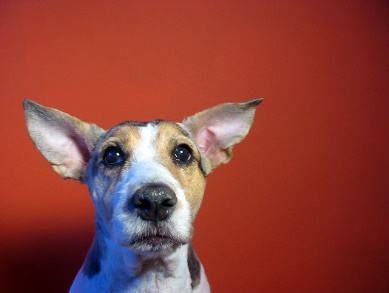 You might have to work a little harder to find the right image. But the important thing to remember here is that, even though you won't get to plaster Yoda pics all over your course materials, George Lucas' lawyers won't run after you for copyright infringement, either.
OK, online teachers, you're up! What challenges do you face creating dynamic content? Have you tried any free programs or technologies to help with your course content? Let us know in the comments!
Cheat Sheet: 5 Steps to Choose an Online Course Platform
Narrow your choices, clarify your needs, and find your ideal match!