The 24 Best Sales Funnel Software Tools (2022 Update)
Dries Cronje
Updated by Tara Malone
You've put in the hard work of creating a sales funnel, so now you need to invest in software to implement your funnel.
But there are so many software options out there, and the idea of choosing one seems daunting.
How do you know you're investing in the best sales funnel software?
And how can you try out different software offerings without wasting your time and money?
These are pestering questions. As you contemplate your choices of sales funnel software, you can feel the frustration setting in.
The good news is that choosing your sales funnel software doesn't have to be so hard.
To makes things simpler, we've compiled a list of the best 24 sales funnel software options on the market. Read on to learn about the different kinds of sales funnel software, pricing information, and the pros and cons of each one.
By the end of this post, you should have a good idea of which options would be best for your business.
Let's begin!
The 24 Best Sales Funnel Software Tools
1. Kajabi
We kick off our list with Kajabi. If you're an online educator or course creator, chances are you know about Kajabi already.
While their prime focus might not be sales funnels, they excel at so many of the elements of a high-quality sales funnel that they made our list at number one here.
Kajabi offers you easy:
Website setup
Blog creation and publication
Landing page construction
Email capture forms
Email autoresponder series
Sales pages
Sign up process integrated with Stripe or PayPal
Once off and recurring billing options
Member access management
And, for someone who delivers digital products, those are all the elements of an implemented sales funnel right there.
You can also use Kajabi for offering a service. As an example, your sales funnel constructed with Kajabi can easily direct traffic to scheduling software like Calendly.
However, it might feel like a bit of a waste to not make use of the excellent Kajabi membership site and course hosting functionality.
Sadly, the excellent functionality comes at a price. Kajabi is premium software, and they strictly limit functionality to encourage you to subscribe to their most expensive option.
Pros of Kajabi:
All-in-one sales funnel option for online course creators.
Premium offering with excellent functionality.
Cons of Kajabi:
Price.
Kajabi lacks professional Search Engine Optimization (SEO) functionality.
Kajabi sites have disappointing website speed.
How Much Does Kajabi Cost?
The Basic plan starts at $149 per month, while the Growth plan at $199 per month will be the best choice. However, to get full functionality, you'll need to go for the $399 per month Pro plan.
If you pay annually, you'll save 20%. Kajabi also offers a 14-day free trial.
Additional Resources:
Kajabi vs. Teachable: The Ultimate Side-by-Side Comparison
Kajabi vs. Thinkific: Which Should You Choose?
2. ClickFunnels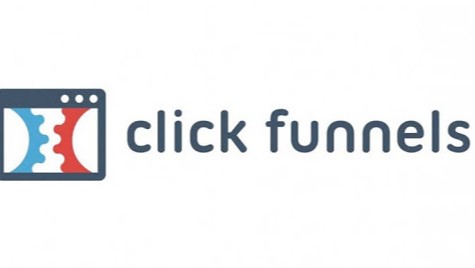 Clickfunnels offers an easy way to build a great funnel in very little time.
It is also a stand-alone product. You can integrate it with other software products, but if you don't want to, you don't need to.
Pros of ClickFunnels:
The process of building a funnel is made easy and fast (if you have a product or service ready to sell).
You can integrate ClickFunnels with WordPress.
Cons of ClickFunnels:
These guys unashamedly promise you instant riches and fame, yet we all know better. It might be a useful tool, but they would have more credibility if they acknowledged that real success comes with hard work and quality products or services.
How Much Does ClickFunnels Cost?
There's a generous 14-day free trial, after which you have a choice between $97 and $297 per month options.
3. Keap (aka Infusionsoft)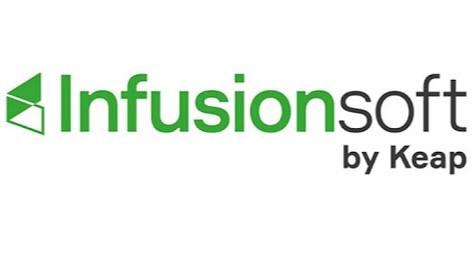 Keap, previously known as Infusionsoft, changed their name as they made their offering more affordable and accessible. Their main offering is still called Infusionsoft.
Infusionsoft is a premium product, and you are forced to pay for education as you sign up. So, it takes a high level of commitment to make use of this software.
However, you certainly get your money's worth in terms of functionality and options. The email list segmentation and funnel construction power offered by Keap is near-unmatched.
Keap doesn't offer you the ability to build and host a website. Billing and member management are also best handled by other software. But in terms of pure email list management and funnel construction, we consider Keap's Infusionsoft market-leading.
Pros of Keap:
Best email list segmentation and member management in the business.
Excellent training and support.
Cons of Keap:
Price.
The software needs to be integrated with other products to build a complete online business.
You are forced to sign up for Kickstart coaching when you join.
How Much Does Keap Cost?
The Grow plan is $49 per month, and the Pro plan is $149 per month. Yet, to experience the real power of Keap, you'll need to sign up for the Infusionsoft plan at $199.
The Kickstart one-time setup (and coaching) fee is mandatory and an additional $499.
4. Geru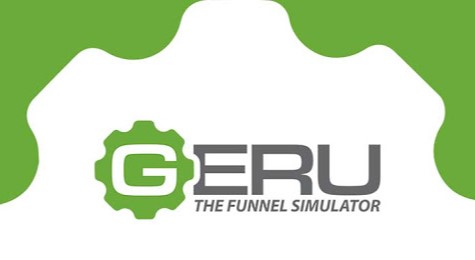 Geru is a different type of sales funnel software, which is known as sales funnel simulator software.
This means they allow you to model a sales funnel and simulate conversions and profit before you build your funnel and start buying ads.
This approach makes perfect sense. It allows you to plan your conversion strategies carefully and to know what results and income to expect at what level of traffic.
Geru also offers you a blueprint library of more than 30 pre-built funnels. All you need to do is to change the specifics to match your pipeline and circumstances.
The software can also produce many insightful reports regarding your planned funnels.
Pros of Geru:
You can test your sales funnel before having any serious expenses.
You'll know before you start what level of traffic is required to hit your goals.
Cons of Geru:
How Much Does Geru Cost?
Sadly, Geru doesn't offer a free trial. We can only guess how much this hurts their bottom line.
The standard plan is $37 per month, while the Pro plan is $79 per month. The Pro plan includes an advanced funnel library, priority support, and your own logo branding.
If you pay upfront for a year, you'll save 25%.
5. Kartra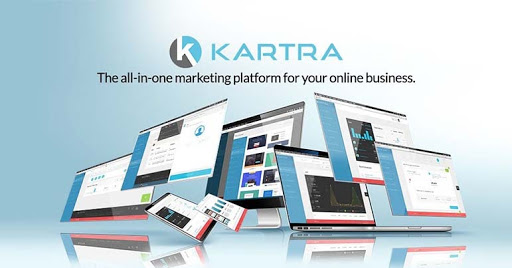 So, right after discussing the funnel simulator software Geru, we turn our attention to Kartra. And interestingly, Geru uses Kartra to implement their sales funnel. So, I guess you can take that as a kind of endorsement.
Kartra is a powerful suite of tools, helping you with various stages of your online funnel implementation.
Kartra Pages allows you to build your website, landing pages, and sales pages. This tool doesn't stand back from the competition. You can choose from many stunning templates.
You can then use Kartra Forms to capture lead information.
Kartra Funnels & Campaigns is where you engineer funnels. This tool allows you to build a multi-page funnel flow.
You can use Kartra Leads to build an email database and segment your list. Then you can use Kartra Mail to set up an email autoresponder series.
Kartra Videos can also be used for rich media content in your funnel and offers helpful lead capture optimizations.
Kartra Checkouts handles product sales and deliveries.
In addition to the above, Kartra also brings you:
Kartra Memberships
Kartra Helpdesk
Kartra Affiliates
Kartra Agency
Kartra Calendar
Integrations with third-party software are possible through the Kartra API.
Pros of Kartra:
This software is a premium offering.
It offers a robust suite of integrated tools, each with functionality to boost your online business.
Cons of Kartra:
It comes at a premium cost.
The tools are not available separately.
How Much Does Kartra Cost?
Kartra is a little mysterious about pricing, which typically means they offer a high-ticket, premium product. They claim it's affordable on the website, stating that "Kartra starts at under $1,200 per year."
That's possibly still a little on the expensive side for the solopreneur, and it's sure to climb promptly from that level.
6. Wishpond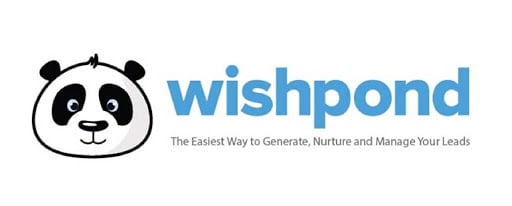 Wishpond claims that they're built to grow your platform. They're a platform designed for growth, offering four tools. Three of them are essential for implementing the technical elements of sales funnels.
They offer Landing Pages to receive inbound traffic, and Popups and Forms to capture leads and drive conversions. Then they offer Marketing Automation to send out funnel emails to your leads.
Their Contests and Promos might be useful to you from a lead generation or conversion-boosting perspective but is not essential to sales funnel implementation.
Wishpond integrates with more than 30 other software tools that you may already be using.
Some of the features included with all Wishpond plans include:
Intuitive drag-and-drop campaign builder
Over 200 landing page templates
Mobile responsive pages
Unlimited forms and visitors
Publish directly to Facebook or your domain, or host on Wishpond
Quick and easy email building tools
Export to and import from more than ten email marketing integrations
Send text messages
Full email list segmentation functionality
Pros of Wishpond:
Excellent functionality at a fair price point.
It offers robust tools that look great.
Cons of Wishpond:
They don't offer a checkout or transaction service to handle signups and sales.
Template and form editing could be a little more intuitive.
No monthly payment options.
How Much Does Wishpond Cost?
The Starting Out Plan offers all the essential functionality for up to 1,000 leads and costs $49 per month billed annually. For AB testing, more design control, and up to 2,500 leads, the Everything You Need plan costs $99 per month billed annually.
Finally, there is the Rapid Growth plan with different price points for different list sizes. These are also billed annually. Ten thousand leads cost $199 per month, and it goes up to one million leads for $2,989 per month with many options in between.
7. GetResponse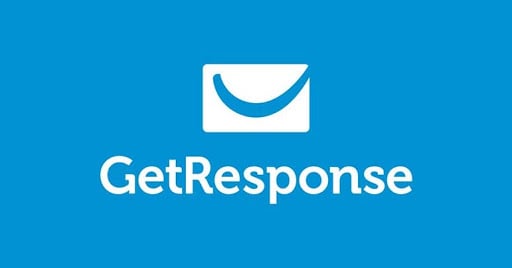 GetResponse is an excellent option for sales funnel software. These guys offer a well-thought-out mix of functionality at different price points that will suit most budgets.
Landing pages and email marketing with autoresponders are their core tools. But they also offer sales funnel functionality with their hot new Autofunnel tool.
More expensive plans also offer webinars and webinar funnels. And for top dollar, you can even do paid webinars.
GetResponse offers a suite of e-commerce tools that helps you convert traffic into paying customers. You can integrate Stripe, PayPal, or others to sell directly from your sales pages. They even offer abandoned cart reminders and advanced e-commerce list segmentation options.
The term email marketing gets thrown around quickly and cheaply. Not many service providers offer you real creative power in terms of tracking your customers' journeys through your funnels.
However, GetResponse does!
You'll be able to base the next email someone receives on whether they clicked a link in your previous email, as an example.
Pros of GetResponse:
GetResponse offers robust functionality, with pricing plans for every budget.
It's a comprehensive suite of tools.
Cons of GetResponse:
How Much Does GetResponse Cost?
The Basic plan that offers full email marketing and autoresponders with unlimited landing pages, but only one sales funnel, costs $15 per month.
The Plus plan is where most people will find their sweet spot. This plan costs $49 per month and offers email an automation builder with five plans, webinars, and simple CRM.
There is also a Professional plan and Enterprise plan for large users, and you can save some money by signing up for 12 or 24 months.
8. BuilderAll
BuilderAll claims that they have all the tools you will ever need to grow your online business easily and quickly.
And it does seem like they offer everything you'll need. From website building to hosting personal email accounts, from email marketing to on-page SEO, and from sales funnel building to webinars, they genuinely seem to cover everything.
In fact, their offering is so vast that one starts to worry a little about quality. Jack of all trades, master of none? We're slightly concerned.
More so because of the very short 7-day trial period. That doesn't exactly inspire confidence.
All that said, it's always nice to have everything under one roof.
Pros of BuilderAll:
BuilderAll is the most comprehensive stand-alone application in this post.
Cons of BuilderAll:
The offering is so vast that one starts to wonder about quality. Offering all the required functionality and then some might come at the cost of a lack of specialization.
How Much Does BuilderAll Cost?
BuilderAll offers an Essential plan at $29.90 per month and a Complete plan at $69.90 per month. Given that their main point of market differentiation is that they offer all the tools you'll ever need to build and grow an online business, I don't clearly see the point of the Essential plan.
Given what you get for the Premium plan, I guess the price is fair. That'll depend on the quality of the tools, which is hard to gauge without a proper test-drive.
9. Slingshot
Thus far, we've spoken mainly about sales funnels in the context of ongoing, evergreen products and services.
There is, of course, another type of sales funnel that's very popular and effective for online entrepreneurs.
The launch sales funnel.
Have you ever thought of a product launch as a funnel?
If you haven't, I bet you can start to see the similarities now. A launch process is simply a sales funnel with a deadline, that gets turned into an online event or celebration of sorts.
And Slingshot has your back for any launch sales funnel.
Launches are extensive processes with many moving parts, and everything needs to happen at the right time to ensure events stick to pre-arranged event deadlines.
If you've ever tried to execute a launch alone, I'm sure you'll agree that it gets messy fast.
Thankfully, with Slingshot, you now have a partner in launches. Firstly, Slingshot gives you launch templates. Now, all that remains for you to do is to plug in your dates.
The software will keep you trucking and tell you exactly what to do when.
Launch templates available or coming soon include:
The Product Validation Launch Template
The Online Course Launch Template
The Non-Fiction Book Launch Template
The No Audience Launch Template
The Software Launch Template
The Coaching Program Launch Template
Pros of Slingshot:
You can choose a proven launch template, plug in a date, and off you go.
Cons of Slingshot:
No free trial.
It is not exactly affordable for the small business owner.
No monthly payment option.
How Much Does Slingshot Cost?
Slingshot is a new product, and you can join as a Founder's Club member for $750 per year.
If you want Personal Launch Coaching, it will cost you $5,000 per month.
10. Salesforce
Salesforce is a well-known Customer Relationship Management (CRM) and enterprise cloud-computing software suite.
They offer various tools, broadly categorized in the following groups, that help you with the process of turning strangers into friends into paying customers:
Sales Cloud: Sales Performance Management Software
Services Cloud: Customer Service Software and Support Software
Marketing Cloud: Email Marketing, Social and Marketing Automation
Commerce Cloud: Unified Cloud Commerce Software
That is not a comprehensive list. We're just naming a few — these guys offer a very comprehensive suite of tools.
Shortly after visiting their website, you'll get the feeling that their offering is aimed at large businesses. If that's you, great — give them a go!
However, our readers are typically owners of solo or small companies, so Salesforce will not be for everyone reading this.
Pros of Salesforce:
The world's number one CRM software.
Salesforce offers a highly functional suite of tools for large teams.
Cons of Salesforce:
Not for solopreneurs.
Surely not cheap.
How Much Does Salesforce Cost?
Salesforce price some of the Cloud services on relatively manageable pricing scales, not dissimilar to other products listed in this post.
However, for some of the other services, they're quiet about pricing. Such silence usually suggests that the software is expensive.
Considering their target market, we don't expect a workable Salesforce combination of services to be affordable for (or useful to) the solopreneur or tiny business.
11. Hubspot
Following on from Salesforce above, we'll now consider another tool for mid- to large-size companies.
In a previous post, I pointed out that although Hubspot offers free options of all their software, the implementation of their tools will be too complicated for the solopreneur or small business owner.
Teams of people will be able to make more effective use of these tools.
Hubspot offers inbound marketing software that covers everything your organization will need to implement a sales funnel, including:
Website and landing page construction
Email marketing
Marketing automation
Pipeline management
If you decide to use both, you'll be glad to know that Hubspot also syncs with Salesforce.
Pros of Hubspot:
Hubspot offers potent software for businesses with some muscle.
It's accessible for anyone, although you might need a team to take advantage of some of the features.
Cons of Hubspot:
Again, this is not for small business owners.
It gets expensive, really quickly.
How Much Does Hubspot Cost?
Hubspot has some basic functionality in the free Hubspot CRM software. Even the Marketing Hub, Sales Hub, and Service Hub have free versions with very basic features.
But it grows fast from there:
To use limited functionality will cost you a few dozen dollars per month.
To use partial functionality will cost you a few hundred dollars per month.
To use full functionality (at enterprise level) will cost you a few thousand dollars per month.
The Hubspot Content Management System (CMS) used to build websites and landing pages costs $300 per month and is an add-on to any of the above.
12. Freshmarketer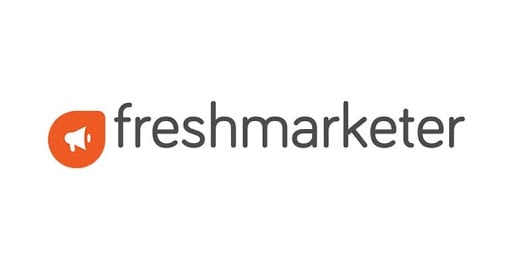 Like two preceding brands, Freshworks is a product suite for medium to large businesses. They claim to be "refreshing cloud software your teams will love."
The product suite might be a little extensive for someone wanting to build a sales funnel. So, we'll only consider one of the tools here — Freshmarketer.
Freshmarketer is the Marketing Automation Platform of Freshworks. It includes:
Email marketing
Email list management
Email editor
A library of email templates
Email and website personalization
Advanced email list segmentation
Marketing automation with the Visual Journey Builder
Event-based automation
A/B testing
Features to optimize conversion rates
One further nice feature is the Funnel Analytics, which allows you to see where in the funnel your visitors are dropping out. On these pages, improvement can significantly increase your conversion rates.
Pros of Freshmarketer:
Freshmarketer is an affordable tool aimed at large companies, which can also be used by small companies or solopreneurs.
Cons of Freshmarketer:
How Much Does Freshmarketer Cost?
They have two plans: The free Spout plan — to get you started — or the paid Garden plan — ideal for growing teams. The Garden plan costs $61 per month, or $49 per month if you pay for a full year.
13. Mailchimp
In recent years, Mailchimp has become an industry favorite. Before they launched, people used to favor Aweber for deliverability.
However, over time, the combination of free email marketing and building a decent reputation has placed Mailchimp at the top of the free/low-cost email marketing software list.
Mailchimp offers you the ability to segment your email list through using tags, and you can build and send an autoresponder series. Yes, the technology is pretty basic, but it's free for everyone under a specified list size.
A couple of years ago, it was many experts' advice for you to start with Mailchimp and then move over to another service provider once you can afford it. Well, today, Mailchimp's email marketing software is strong enough to serve even large-list entrepreneurs.
Those who want more control can opt to switch to Keap's Infusionsoft or another advanced automated marketing provider.
Mailchimp doesn't help you map out sales funnels, and neither does it allow you to host pages. Yet, you can use the email autoresponder series functionality with almost any other software to build your sales funnel.
Pros of Mailchimp:
Initially, it's free!
It's easy to use.
It integrates with anything else you can imagine and is also pretty handy as a stand-alone offer (you can make use of Mailchimp hosted signup forms).
Cons of Mailchimp:
Mailchimp lacks serious marketing automation functionality offered by some of the other tools reviewed in this post.
Not much else!
How Much Does Mailchimp Cost?
Mailchimp offers four plans: The Free plan, the Essentials plan, the Standard plan, and the Premium plan. Paid plans depend on list size, starts at $9.99 per month, and goes as high as $1,099 per month before you get a custom plan.
14. Zoho
Even though Zoho is Customer Relationship Management (CRM) Software aimed at enterprise-level businesses, it offers a free option for up to three users.
Zoho offers you a suite of tools that can manage your sales funnel. Given that it's aimed at larger businesses, some of the tools might require teams or groups of employees to use it to maximum effect.
The Zoho software is powerful and offers unique, pioneering services such as Conversational Artificial Intelligence to help you boost your sales.
Pros of Zoho:
Zoho offers a powerful suite of enterprise-level CRM tools.
Zoho is free for up to three users.
Cons of Zoho:
Not the ideal choice for solopreneurs, since some of the functionality will only be useful to teams.
How Much Does Zoho Cost?
In addition to being free for a limited number of users, Zoho offers a 15-day free trial.
After this, it offers four plans, three of which are available on monthly billing:
Standard: $18 per user per month,
Professional: $30 per user per month, and
Enterprise: $45 per user per month.
For these plans, you can save some money by paying annually.
The Ultimate Edition plan costs $100 per user per month billed annually.
15. Bitrix24
Bitrix24 is a free collaboration platform launched in 2012. The company offers a complete suite of management, communication, and social collaboration tools.
As with Zoho above, Bitrix24 is aimed at medium/large companies with large teams to make use of their functionality.
You can install a self-hosted version of Bitrix24 on your own server. This approach gives you complete control over and ownership of all your data.
The Bitrix24 tools that will allow you to construct your sales funnel include:
Landing page and website builder
CRM
Intra-business communications
Online store
Contact center (email, chat, telephone, social networks, and messengers)
Data administration
CRM marketing with bulk email sending
Sales intelligence
Sales center with chat-enabled sales and mobile payment processing
Real-time support
Pros of Bitrix24:
It is a comprehensive CRM offering for a free product.
They offer you peace of mind by making a self-hosted version of their software available.
Cons of Bitrix24:
You only get bulk email sending on a paid plan, and even then not on the most affordable plan.
How Much Does Bitrix24 Cost?
If you need more than what the free plan offers, Bitrix24 starts at $24 per month and runs up to $199 per month.
You save progressively more by paying for 6, 12, or 24 months upfront.
Partial Software Solutions for Sales Funnels
Now, we'll consider some sales funnel software options that provide a partial funnel implementation solution. You'll need to integrate these applications with other providers to have a complete sales funnel.
Below we list those software choices that are noteworthy for only one or two elements of your sales funnel.
16. Convertri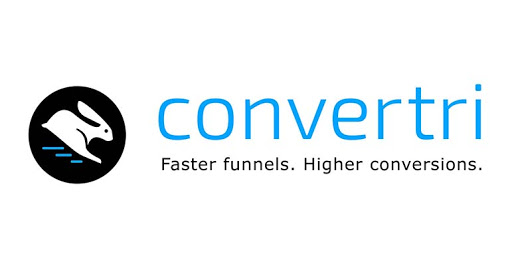 Interestingly, Convertri focuses on creating faster pages to deliver you higher conversion rates. They claim that slow pages are costing your business much in terms of potential profit.
Convertri uses Accelerated Page Technology (APT) and a lightning-fast Content Delivery Network (CDN) to ensure their pages load in no time.
And, it's a fact that the search engines consider site speed as a ranking factor. So, websites built with Convertri will have this ranking boost.
Convertri also offers you flexibility. You can create a full website, a single landing page, or a sales funnel.
Apart from the page builder, Convertri offers you:
A funnel planner
A shopping cart
Integrations with email service providers
A WordPress plugin
Analytics
Agency features
One thing I don't like is that Convertri doesn't offer in-house email marketing. You can set the software to send you an email every time a new lead "subscribes", or you can integrate the software with external email marketing software, like Mailchimp.
Pros of Convertri:
Fast loading pages, which contributes to higher conversion rates and better performance in search engines.
Convertri is feature-rich and compares favorably with its main landing page competitors.
Cons of Convertri:
Convertri is not a complete sales funnel software offering. To use it to implement your sales funnel, you need to make use of other software and integrations.
For an incomplete sales funnel software offering, Convertri is not exactly cheap.
How Much Does Convertri Cost?
Convertri has a Standard plan for $53 per month billed annually, and a Pro plan for $58 per month billed annually. The proximity of those fee levels is a little confusing, especially considering that the next level up is the Agency plan for $166 per month, billed annually.
You can enjoy a 14-day free trial, and monthly and 24-month pricing is also available.
17. Leadpages
Leadpages is traditionally one of the most popular landing page builders. Recently though, following the feature-rich offerings of other services, I think they're trying to move away from the label "landing page builder."
Nowadays, you can construct a full website using Leadpages, and also collect leads using popups, alert bars, and other tools.
They offer insightful analytics to help you optimize conversion rates.
In addition to all this, Leadpages integrates seamlessly with all the other tools you might be using, with the most important among those probably being WordPress.
Most solopreneurs and small business owners nowadays use WordPress, and Leadpages gives you an easy way to host powerful landing pages right on your WordPress site.
Pros of Leadpages:
It's one of the top landing page builders out there.
Leadpages pricing starts at an affordable monthly rate.
Cons of Leadpages:
Leadpages is not a complete sales funnel software offering. To use it to implement your sales funnel, you need use other software and integrations.
How Much Does Leadpages Cost?
Leadpages offers three plans:
The Standard Plan: $37 per month (or $25 per month billed annually): You can only use Leadpages on one site with this plan.
The Pro Plan: $79 per month (or $48 per month billed annually): You can use this on three sites with generous functionality.
The Advance Plan: $321 per month (or $199 per month billed annually): This plan is fit for agencies. You can use it on as many as 50 sites, and it comes with five Pro sub-plans.
18. Deadline Funnel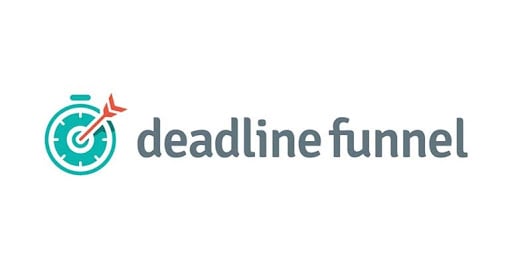 Deadline funnel is a handy tool that allows you to make use of urgency to increase sales conversion in your funnel.
It allows you to offer every lead a special price that expires after a specific deadline, hence the name. After the deadline, the price of your product or service returns to the regular, full price.
In a sense, it makes your marketing evergreen by offering a launch period to every new subscriber.
You don't have to plan and manage a complicated launch every six to twelve months. And still, every new lead experiences the urgency of a launch, which drives your conversion rates higher.
They offer a live editor and automated reports to track your progress.
Pros of Deadline Funnel:
If you only experience decent conversions when you launch, Deadline Funnel is for you. You can now offer the urgency of a launch to every new subscriber.
Cons of Deadline Funnel:
Deadline Funnel is not a complete sales funnel software offering. To use it to implement your sales funnel, you need to make use of other software and integrations.
How Much Does Deadline Funnel Cost?
Deadline Funnel is available in three plans:
The Starter Plan: $37 per month.
The Pro Plan: $67 per month.
The Agency Plan: $97 per month.
All plans come with a 14-day free trial.
19. ActiveCampaign
ActiveCampaign is a funnel application that claims to take you beyond email marketing with true marketing automation.
They also offer sales CRM — with sales automation — and messaging services like web chat.
Other software functions and services include:
Integrated forms
Site tracking
A Gmail extension
Email segmentation
Automation goals
Advanced reporting
Training and support
Migration services
An iOS CRM App
ActiveCampaign integrates with over 250 other software applications.
Pros of ActiveCampaign:
In this software, you have a mighty email marketing service provider.
They offer powerful marketing automation and lead scoring functionality.
The pricing plans are flexible and accessible.
Cons of ActiveCampaign:
ActiveCampaign is not a complete sales funnel software offering. To use it to implement your sales funnel, you need to make use of other software and integrations.
How Much Does ActiveCampaign Cost?
On Monthly billing, the price starts at $15 per month and goes up to $279 per month. Annual billing saves you some coin.
The above is for 500 subscribers. As your list grows, you will pay more.
20. Unbounce
Unbounce is another landing page builder. They also offer many templates of beautiful landing pages that you can quickly transform into the page you need.
You can publish directly to your domain (no Content Management System [CMS] needed) or to a WordPress install.
In addition to landing pages, these guys also offer a handy form builder.
Pros of Unbounce:
It's a robust landing page offering, which caters well for mobile users.
Cons of Unbounce:
Unbounce is not a complete sales funnel software offering. To use it to implement your sales funnel, you need to make use of other software and integrations.
Unbounce costs almost double what Leadpages costs.
It almost feels like Unbounce lacks clear differentiation in a crowded landing page marketplace.
How Much Does Unbounce Cost?
Monthly billing starts at $99 per month and goes to $499 per month. With annual billing, this comes down to $79 per month at entry-level and $399 per month for the most comprehensive plan — a 20% savings.
21. Landingi
Landingi is another in a string of landing page builders that deserve mention. These guys focus on making it super easy and quick to build a landing page for non-technical users.
They offer some automation that might be handy to some users, and the standard A/B testing that we've come to expect from landing page builders.
Pros of Landingi:
The most significant advantage is the low barrier to entry. For $15 per month, you can set up two landing pages, and that will be enough for many prospective users.
Cons of Landingi:
Landingi is not a complete sales funnel software offering. To use it to implement your sales funnel, you need to make use of other software and integrations.
How Much Does Landingi Cost?
Monthly plans start at $15 and go up to $79 per month. You can save some coin by paying annually.
They also offer flexible agency deals.
22. Instapage
Instapage is a landing page provider for medium- to enterprise-sized businesses.
They call themselves the "advertising conversion cloud," and claim that by using them, you can get 400% more conversions for the same ad spend.
They have a service called Admap that helps you to visualize your advertising campaigns and build ad funnels of sorts that connect the relevant landing pages to the ad clicks.
Instapage also provides the fastest landing page load times in the industry using the Thor Render Engine. They also claim to be the only landing page provider that offers you click heatmaps.
They offer a rich feature set too long to mention here, but at the price you pay, you'd expect nothing less.
Pros of Instapage:
Instapage is the most powerful of the landing page builders.
If you plan on using paid traffic through advertising in your sales funnels, these guys might have the perfect solution for you.
Cons of Instapage:
Instapage is not a complete sales funnel software offering. To use it to implement your sales funnel, you need to make use of other software and integrations.
This application is too expensive for most.
How Much Does Instapage Cost?
Instapage costs $199 per month or $149 per month with annual billing. That is on the Business plan. You need to contact them for Enterprise pricing.
23. Thrive Themes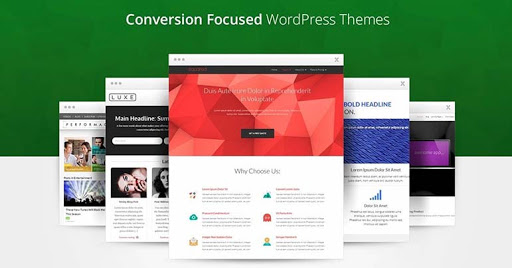 Thrive Themes offers you WordPress tools that are focused on conversions. They build all their themes and plugins with one goal in mind: to convert more of your visitors into subscribers and customers.
The full set of tools is perfect for anyone who uses WordPress, and even though you'll need other tools to implement an entire sales funnel, Thrive Themes can handily boost the success of your funnel.
Their products include:
Thrive Themes: Themes built for speed, clarity, and readability.
Thrive Leads: An all-in-one list building tool.
Thrive Architect: A fast and intuitive visual editor for WordPress.
Landing Pages: Allows you to publish landing pages and sales pages instantly.
Clever Widgets: Control what your site widgets display given the page loaded.
Headline Optimizer: This smart feature allows you to improve your content marketing by A/B testing different headlines against each other.
Thrive Ultimatum: A WordPress scarcity marketing tool.
Thrive Ovation: Helps you gather testimonials on auto-pilot.
Thrive Quiz Builder: Allows you to build quizzes to gain visitor insights and segment your email list.
Thrive Comments: This cool plugin offers several innovative features like gamified comment incentives, upvoting and downvoting, and a staggering number of after-comment-actions.
Thrive Optimize: A premium A/B testing add-on for Thrive Architect.
Just reading through that list makes me want to switch to Thrive Themes. As you can see, they offer seriously helpful tools for WordPress entrepreneurs.
Pros of Thrive Themes:
They offer an extensive suite of tools that work well together.
Pricing is accessible.
Cons of Thrive Themes:
Thrive Themes is not a complete sales funnel software offering. To use it to implement your sales funnel, you need to make use of other software and integrations.
Many WordPress users already have many of the aspects offered by Thrive Themes covered by other providers and will be concerned about seamless integration with some of the tools provided by Thrive Themes.
Some people claim that Thrive Leads slow down site loading speeds.
They don't offer a monthly payment plan.
How Much Does Thrive Themes Cost?
Thrives Themes offer two levels of membership:
Thrive Membership for individuals and entrepreneurs: $30 per month paid quarterly, or $19 per month paid annually.
Agency Membership for agencies and web designers: $69 per month paid quarterly, or $49 per month paid annually.
24. Funnel Engine
Okay, so I'm bending the rules a little here. I apologize in advance, but I hope you'll be glad I'm sharing this.
Funnel Engine is not sales funnel software. Rather, it's an affiliate site with links to some of the tools listed here, and some other tools not listed here.
We're not endorsing them. We're just pointing out some free value.
On their site, you can download nine free sales funnel templates and five free email copy scripts in exchange for your email address.
We would suggest that you unsubscribe right after, as it looks like they'll try hard to get you to sign up for one of the services for which they're an affiliate.
I'm not going to do pros and cons or speak about the price of the tool here, for obvious reasons.
So that's a wrap! We have now covered all 24 of the sales funnel software options. Now, we are ready to hand the baton over to you.
Ready to Choose Your Sales Funnel Software?
We've covered a lot of ground, and by now you should have a much better sense of the different sales funnel software options out there.
After reading through this list, you hopefully also have an idea of which options might work well for your business.
If you're still struggling, we recommend going through the list again and choosing your top 3 sales funnel picks.
From there, consider signing up for a free plan or free trial of your top choices to test them out for yourself.

Follow these steps, and before long you'll know exactly which sales funnel software is best for you and your business.
Want to find out more about growing your traffic and leads? Download your free copy of Increase Your Traffic and Exposure to find out how you can get more traffic to your site and boost your audience engagement.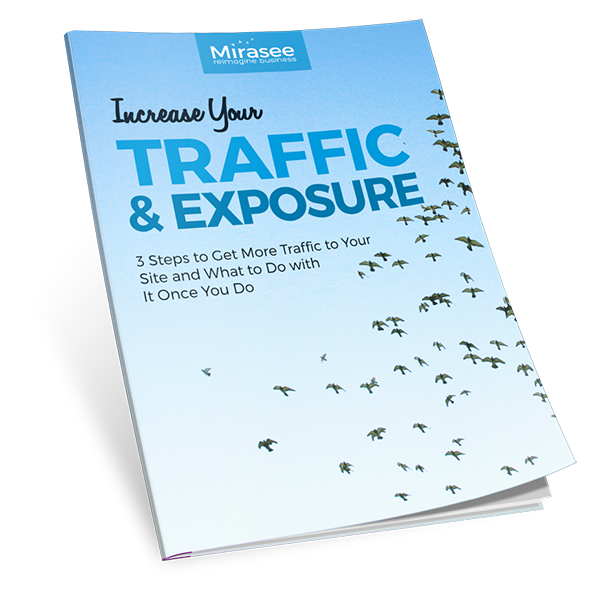 Increase your traffic and exposure!
Learn the basics of attracting more traffic, getting more exposure, and engaging with your audience.