What is a Virtual Classroom? (+ How to Choose a Platform)
Jeanette Martin
Curious about how a virtual classroom works?
It's totally understandable if you're wondering how it can replace a normal classroom. Where are the whiteboards and student chatter, the computer lab and the library?
Although online learning and virtual classrooms provide a different experience from a traditional classroom, online learning has taken off and shows no sign of slowing down. The model's been tested and improved, and there are now tons of platforms that host virtual classrooms.
Online learning is a powerful solution for many professionals and students alike. It's an effective method of learning that benefits both time-poor professionals looking to upskill as well as students who want convenient access to courses and quality academic degrees and certifications.
If you're keen to find out more about virtual classrooms, how they work and their value, you're in the right place.
But first, let's start with a virtual classroom definition.
What is a Virtual Classroom?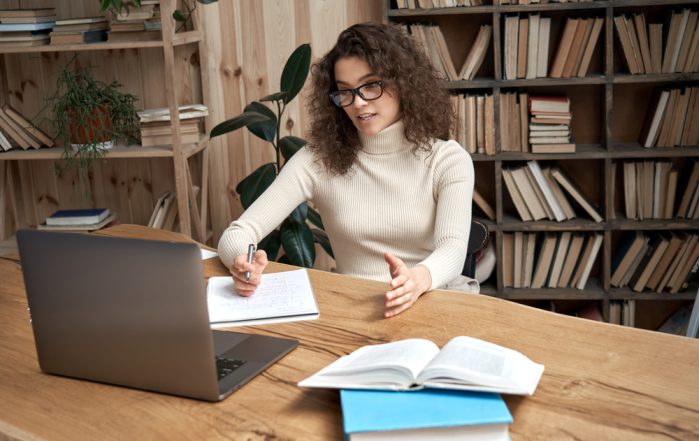 A virtual classroom is an online space where students and teachers interact with each other in real time. Students learn by engaging with a range of course materials, just as they do in a normal classroom.
A virtual class done well is as stimulating and successful as a brick and mortar classroom. The main difference is that a virtual course is based on video conferencing with extra features to enhance learning.
In a typical virtual class, teachers use many types of media to illustrate the concepts they teach. They play pre-recorded video and audio and share multimedia files. They also commonly show slide decks with animations. Sometimes they draw diagrams on virtual whiteboards to make a point.
In many virtual classes, both teachers and students can screen share. And a recording of the live class can also be made available for instant review.
Student participation can be moderated by a teacher in a virtual class. For example, when a student wants to speak, they can "raise their hand" digitally. If they need help, they can also type instant messages in the chat. They can even throw in an emoji or two to each other and to the teacher. In addition, students collaborate by joining small "breakout" groups for discussion and group projects.
In a virtual classroom, a teacher can track each student's progress via online polls, quizzes, and analytics. This helps them to see what's working and where students need help.
Different Types Of Virtual Classrooms
Now that you know what a virtual classroom is, let's take a look at some of the different kinds of virtual classrooms.
1. MOOCs
MOOCs are Massive Open Online Courses, which means they're open to all. Top global universities, including Harvard, Stanford, and Oxford, create the online course content and supporting materials. MOOCs also feature discussion forums that encourage student engagement. That said, there can be differences with different types of MOOCs. For example, some courses are free while others charge fees, and some give certificates of completion while others do not.
Coursera is the biggest MOOC in the world (with 20 million students), and edX is the second.
2. Bootcamps
Bootcamps are acceleration courses, offered in-person or via virtual classrooms. They are generally short term, intense, and immersive training sessions. The students are typically professionals who want to upskill in industries like web development or data analytics.
For example, MIT offers an Innovation Leadership Bootcamp. Galvanize and Thinkful also offer career accelerator bootcamps.
3. Online Degree Programs
Some universities and colleges offer their courses and degree programs through virtual classrooms. Students can choose virtual or on-site, from associate all the way up to doctoral level.
Some courses use a combination of virtual classrooms and interactive discussion. But for many courses, the bulk of the material is delivered asynchronously, where the student accesses the material to suit their schedule.
Click here to access a list of online degree programs.
4. Enriched Virtual Classrooms
Enriched virtual classrooms are a form of blended learning, in which students learn both at home and face-to-face at school. In an enriched virtual classroom, teachers create digital materials that students engage with online at home. Students watch videos, complete interactive worksheets, and do further research. They also interact with peers via collaborative digital boards.
At a scheduled time, students return to the physical classroom for projects and discussion. Research suggests enriched virtual classrooms improve learning.
Benefits Of Virtual Classrooms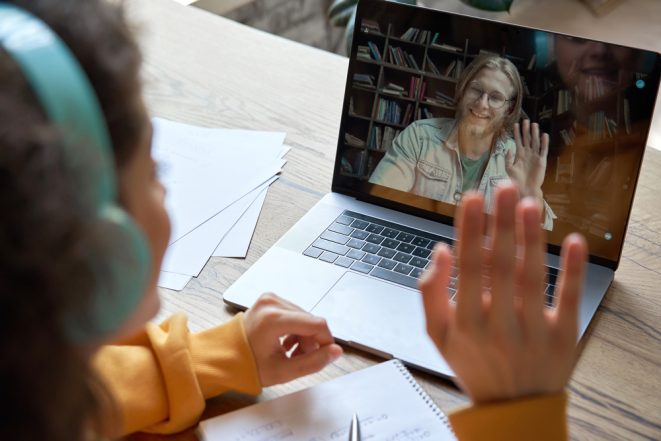 Now let's consider some of the primary benefits of virtual classrooms.
Accommodates Different Learning Styles
Learning styles vary among students, and offering a variety of content types is critical to ensure students engage in a way that works for them. The best virtual classrooms embrace technology through videos, webinars, animations, simulations, and games. This enables students to interact with the material in different ways. Chat rooms, digital whiteboards, and instant messaging also encourage participation and peer collaboration.
Saves Students and Teachers Time
Virtual classrooms save students and teachers time they would otherwise spend commuting. Extra time means teachers can source superior materials. Students from anywhere in the world can enroll, if time zones permit. Anyone with internet access and a device can take part, which means that neither time nor space is a barrier.
Greater Accessibility for Students
Virtual classrooms can enroll more students since they're not restricted by a physical space. Also, it's cheaper to produce digital learning materials, which means schools can lower tuition on courses but don't need to sacrifice profit. The result is quality education accessible to a hungry international audience.
Facilitates Personalized Learning
Virtual classrooms make personalized learning possible. Students can engage with teachers and peers in real time through typed questions, messaging, and discussion. And both students and teachers can enjoy reviewing recorded classes. On top of this, analytics data gives teachers feedback on which students are struggling and where to improve their teaching.
How to Choose a Virtual Classroom Platform?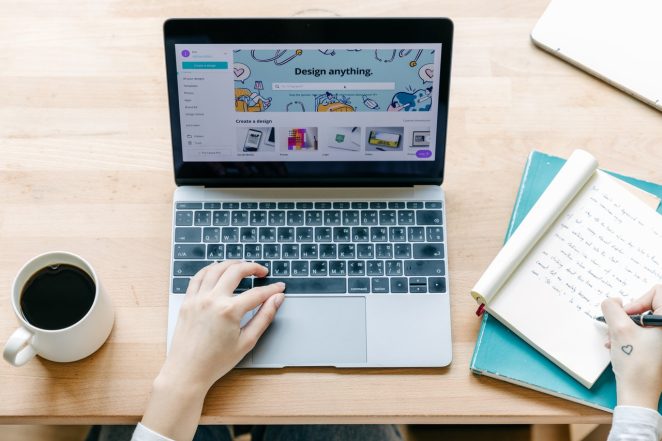 Thinking about teaching your own class using a virtual classroom? Here are a few tips for choosing the virtual classroom platform that best meets your needs.
Look for a virtual classroom platform with simple controls and a user-friendly interface. This ensures the student's experience is positive right out of the gate. Students need to feel confident and at home using a virtual classroom. To this end, the fewer software downloads, plugins, and potential obstacles, the better.
Choose a platform that simulates the regular classroom. Look for familiar teaching features like digital whiteboards and chat functions. Quality video streaming is also essential. Teachers want the ability to create quizzes and polls, as well as to display content and communicate via video chat and instant messaging with students. Students want to be able to raise their hands and mute backgrounds for a better learning experience.
Especially in online learning, students need a place to bond and express opinions freely. Be sure the platform has the ability to create breakout rooms to allow for small group collaboration. Teachers should be able to set up the breakout groups with a set time limit, then bring everyone back to the main classroom for review and discussion.
The platform must also allow for both teachers and students to easily share materials via video, audio, screenshare, and download. Students need to upload files of completed work and two-way file sharing leads to fast and seamless communication.
Online security should be at the top of your checklist when choosing a virtual classroom platform. Considering the investment you've made to craft your teaching content, you don't want it to fall into the hands of unauthorised users. All students should have access codes, and you need to ensure courses have encryption security to prevent unwanted downloading.
Some virtual classrooms need third-party integrations. Look for a platform with the flexibility to accommodate changes. As you get student feedback, you'll tweak the virtual classroom's capability. In time you'll want to scale your offerings to include more courses and expanded class sizes.
Ready to Create a Virtual Classroom?
Now that you've seen how a virtual classroom works, you're ready to set one up yourself.
You know there's a huge market for online learning and all the big players are on board already.
And now you've seen how quality isn't sacrificed when education moves online. That's because virtual classroom platforms include the best practices and the technology to make learning happen.
So if you want to set up a virtual classroom, the next step is to choose a platform that works best for your business. And once you've made your choice, then go ahead and start offering your audience the course they want!