You Need to Find Your Niche (And How Mine Found Me Standing On My Head)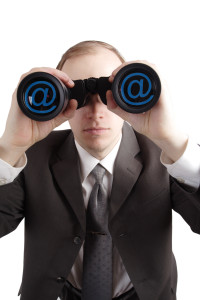 Today is a day unlike any others.
You've decided to lasso your dreams. You're taking what you love to do. You're going to make an income out of it. You're charging forward to change the world. You'll garner throngs of believers in your corner.
You even have a plan of action, such as Mirasee's Audience Business Masterclass.
But when you come to that watch-word, that catch-phrase, What Is Your Niche?, you freeze. You sort of know your niche. You identify it, label it, research it.
But something just doesn't feel right about it.
You narrow it, then you try to widen it. It could be this or it could be that – it's not for lack of ideas – but finding the one that you stand up for, the one you put body/mind/soul and the next hundred years of your time behind.
You hesitate, dangerously hedging towards Merriam-Webster's definition, "lazy". You do know the Industry's unspoken secret, "there exists no lazy entrepreneur in the history of business."
Your trail is about to end. If you can't settle on your niche, you won't build an audience, you'll never get your product sold, or book out to an agent, you won't even create the right incentive.
Feet stuck in the sand. You start glancing over at the want-ads for a "job" as your heart sinks behind the setting sun.
This is exactly what happened to me, and yet, I did find my niche.
You're Stuck in the Mud of Your Own Creation
I had a small business already, working with relationships between humans and animals. Also, I felt passion for my work as a teacher and practitioner of theater and dance. I felt my animal business was a shoe-in for a niche. Tons of potential pain to solve. Barking dogs! Peeing cats! Pain that my human customers were looking to me for help with.
But I hovered, not able to come to a clearly defined niche. Ideas raining like cats and dogs would evaporate before they hit the ground.
It wasn't that I didn't want to engage my customers, In fact, I loved the people and animals I helped, many which had grown into friendships over the years. My work was something I believed in. But I was accustomed to running freely like an unleashed dog, over a broad market.
When I tried tracking down what each potential niche involved, I -gulp- realized how much detailed involvement each would take, simply to write those guest posts for other similar businesses.
I started having animal-themed nightmares, which you can already guess: Balking like a sour horse! Ostrich head in the sand! Chasing my own tail.
What Are You Drinking if You Can't Walk a Straight Line
You can imagine with a background in theater and talking to animals, that for me, looking at events straight-on isn't the only way I figure things out. I thought I'd try to look at this business problem upside down and backwards.
I borrowed a technique from my theater occupation, which you can use to move forward. I teach my theater students to read a play backwards.
It's like this: You start from the ending. Then, you list the play's events from the end to the beginning. During this process, Patterns, Clues and Structure reveal themselves.
More than a few insightful surprises appear. It's a visual form of standing on your head, allowing you to gain a new perspective of something you swear you know inside-out.
A detailed version of this technique is described, in David Ball's book, "Backwards and Forwards."
Backwards to the Future
 To apply this technique to my niche dilemma, I began with my Future vision and traced my steps Backward. I looked at who I wanted to spend time with in my Future vision, and what websites I admired. Many of these entrepreneurs are graduates of Audience Business Masterclass. Others included Brain Pickings Weekly, Ted.com, ShivaRea.com, and numerous design and artist's sites, and of course, Mirasee.
I chose these 'cause they would be the places I'd have fun offering a guest post. Fun. Fun was my criteria. Insight followed.
Insight #1.  I noticed that none of them were directly connected to theater or animals.
Insight #2.  I didn't have the skills they had! Even though I loved seeing what they offered, and enjoyed spending virtual time with them, I couldn't compete in their areas for a penny's worth.
But my next insight couldn't be to give up my business, as I loved doing my work.
Insight #3: Instead of giving up, I could see now something was missing. I looked at the websites I desired to interact with. Maybe if I saw what they were about, I'd discover the missing desire in mine.
I saw a similar pattern in each one. It was a love of design. I also saw a focus around how we used energy and how we defined energy. I compared this to my work, which focused on relationships. I'll never be an expert on design, and there are too many inspiring blogs in that field, anyway.
But "energy" … this was the link from these sites, to my work – in fact in both my teaching theater and my small business – and linking energy up with "relationships". Now, instead of just talking about animals and relationships, or the artful body, I could write posts about the energy of many things.
How energy impacts our relationships and our ability to effectively change.
Energy could be body systems like chakra centers, or the science of thought which inspires us, or how animals and humans talk with each other.
Look at the websites you gravitate towards, in moments when you allow yourself just to goof or play. Don't you want to spend more time there?
Name what you see in the site. Go on to the next and the next. Look at any patterns you uncover, especially the patterns that seem unrelated. Do they have anything in common? Now look backwards from this, to your current market.
How can you incorporate this pattern of fun into your market to create a niche that fits you?
Stepping Way Out of Line
I also did something you've done before. You'll get new insights, if you stand it on its head.
I walked to the Metropolitan Museum. I'd add art links here, but you need to stand before the actual art, not a representation or virtual footprint, to experience the exercise and result. Any art gallery or museum will do.
Walk in and stand before art. You've done this before, but this time, stand before pieces that are bigger than you, size-wise and concept-wise.
It could be one piece or many pieces. You could stand for 30 seconds or 30 minutes in front of each one. You'll begin to feel this exercise affect you, and in turn, your business. (In a similar way energy affects relationships… ahhh, now I can't resist relating it back to my own new niche.)
You gain a different perspective of yourself in the world. If you look at Rubens' paintings in the 17th century, you position yourself in a different place, than say, looking at your face in the mirror or asking advice from your friends. Or try Artemesia Gentileschi, or Diego Velázquez.
Once you try that, try this: look at the painting, then let the painting look at you. Then find a large painting and do the same. Size-wise, when you position yourself against large art (or nature as in the enormity of the mountains or the Grand Canyon), you change your placement in your perception of reality. What you compare yourself to changes your evaluation of what matters to you.
Take these perceptions and values you just experienced, and apply them to your niche ideas. Do you need to make adjustments in your niche for a closer alignment?
The walk to the Met was another use of involving energy and your inherent smarts towards problem solving that you can use to support your niche search. Walking involves bi-lateral movement, if you use your arms. Swinging your arms increases circulation to your brain, plus connecting your left and right side in a way that many experts believe trigger brain synapses.
To find my niche, I tracked down the energy backwards – from the end to where I currently stand. Now, I can rope in that catch-phrase, What Is Your Niche? with a clear view of who my audience will be. Now, I have examples of blogs, to either approach for guest posts or to use as visual mentors. My business and blog is umbrella'd under my ignited passions.
What clues can you discover by changing your placement (literally!) in the big scheme of your business? Let us know in the comments below.