How to Discover New Product Ideas That Will Fuel Your Business
Tara Malone
It's finally happened. The moment every entrepreneur dreads.
You've run out of ideas.
Ideas for new products, to be specific.
When you started this venture, it seemed like you had enough great product ideas to last a lifetime.
But after launching your first few products, you realized most of your ideas weren't so great after all. And now you're struggling to come up with new product ideas, ones that will actually help you grow your business.
You've been waiting for inspiration to strike, but that next great product idea continues to elude you, no matter how much you wrack your brain.
If only there were an easier way…
The good news is, developing new product ideas doesn't have to be such a struggle.
Turns out, having a process to follow can make all the difference.
Follow This 8-Step Process to Come Up with Ideas for New Products
If you're struggling to come up with ideas for new products, you've come to the right place.
Designing the next best online course or e-book can seem overwhelming, and you might be wondering if it's even worth trying.
"Luckily, coming up with new product ideas is much less stressful when there's a process you can follow."

Tweet Me
That's why in this post, we've outlined a process that will make it far easier to develop winning product ideas that entice your audience.
Are you ready? Great!
Then let's dive right into the first step of the process
1) Mine Your Passions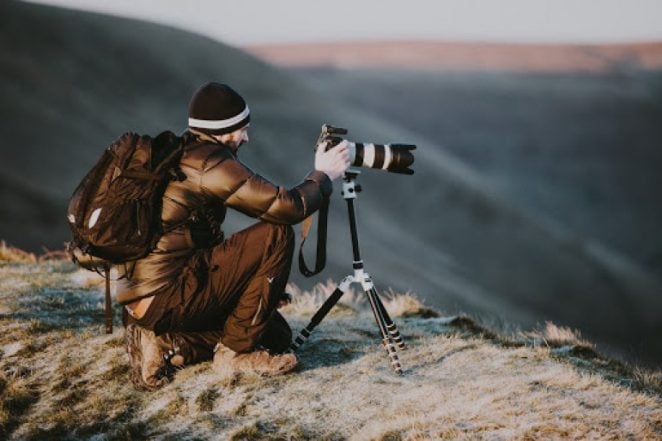 If you want to create a successful product, then it had better be something that you care about.
Starting with a category that you're passionate about or that captivates you is an essential ingredient for success.
If you're passionate about a particular niche or type of product, you'll be much more likely to stick with this process for the long-term.
Let's face it, if you choose a category that doesn't really matter that much to you, you'll get sick of it pretty quickly. If that happens, you'll likely either give up, or create a product that's less than stellar. Neither of these scenarios will help you grow your business.
To prevent this from happening, make sure you take your passions into account.
A good place to start is to ask yourself some key questions:
What products, niches, or industries am I passionate about?
Why do they interest me?
What kinds of products, niches, or industries are my friends passionate about?
What kind of frustrations or pain points do I have in my life that I'd like to solve?
For example, say you're passionate about healthy living and personal fitness. You go to the gym five days a week to lift weights and run on the treadmill, and you go hiking or running on the weekends.
You're also very health-conscious, and avoid processed foods and added sugars. Ever since you've adopted a healthy lifestyle, you've had more energy, lost weight, and built muscle. You've also been less tired and stressed, and better able to concentrate at work.
Because you've seen the benefits of fitness and a healthy diet in your own life, you're determined to help other people improve their quality of life as well through diet and exercise. You remember that you used to feel much more stressed, were often sluggish, and struggled to maintain a healthy weight.
These were major pain points for you that you've been able to overcome. But you know there are many people out there who are dealing with these very same frustrations and pain points.
For these reasons, products related to healthy living and personal fitness would be a natural fit for you.
While following your passions is important, you should avoid industries that are oversaturated, and where the competition is way too high.
You want to focus on industries and categories that are both thriving but still have room for new and innovative products.
2) Look for New Product Inspiration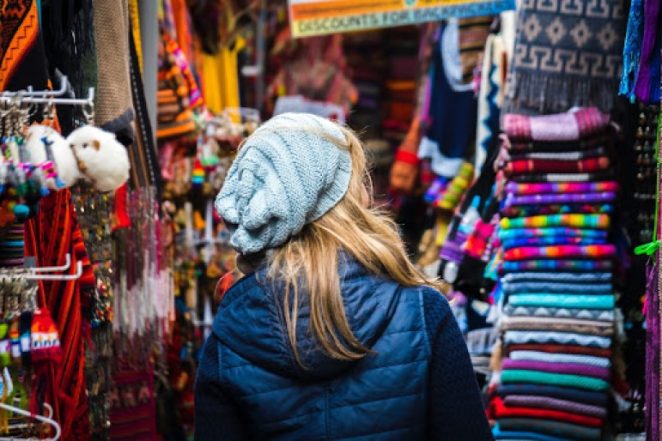 Once you've zeroed in on the niche or industry you're passionate about, it's time to look at what kinds of products are trending in your niche of choice.
There are lots of different places you can go for some product idea inspiration, and here are some of the best ones:
Consumer Trend and Lifestyle Publications
These types of publications focus on curating innovative, interesting, and trending product ideas and they're a great starting point in your quest to uncover amazing new product ideas.
By following some of these publications, you can get a sense of the current trends in your industry and might even get inspired by new product categories you hadn't heard of before.
There are tons of these publications out there, but it's best to limit yourself to a few of them so you don't get totally overwhelmed. To get started, we recommend checking out Trend Watching and Trend Hunter, which are some of the most popular trend publications around.
In addition to trend publications, also be sure to look at lifestyle magazines and other publications that cover your industry of choice to learn more about what products are of interest to your target customers.
Looking at articles and product round-ups in consumer magazines can give you valuable insights about your target customer, including what products are of interest to them.
Product and Trend Discovery Sites
Another place that's great for inspiring new product ideas are trend and discovery sites, which are updated daily with curated lists of trending products.
There are tons of these kinds of sites out there, and your best bet is to choose one based on the product category you're passionate about.
For instance, if you specialize in self-care products for men, you'd want to check out a site like Uncrate, an online buyers guide for men that identifies all the hottest product trends of the moment. Or if you sell high-end home decor, a site like AHALife that's devoted to trending luxury products is the place to go.
No matter what kind of product you sell, there's a good chance that you can find a trend discover site for your particular niche.
Online Marketplaces
In addition to trend publications and discover sites, online marketplaces are another great resource for seeing what's out there and can be a great source of idea inspiration as well.
There are two main types of online marketplaces for you to explore:
Business-To-Business (B2B) Wholesale Marketplaces
For a never-ending source of product ideas, it's worth exploring B2B product sites like Alibaba, which is the largest e-commerce site in the world.
Yes, Alibaba is even larger than Amazon and eBay put together.
Given its size, and the hundreds of thousands of products on the site, you're bound to find plenty of product ideas.
At the same time, you'll want to limit your search categories and pace yourself so you don't get totally overwhelmed.
Some other B2B marketplaces that can also help you find product inspiration are TradeKey and Global Sources.
Online Consumer Marketplaces
As you search for inspiration, it's also worth checking out online consumer marketplaces like Amazon and eBay, where you can find every kind of product in every category imaginable.
To make sorting through all these products more manageable, a good place to begin is to look at items that are trending in the category you're passionate about.
This can give you a sense of what's popular and what consumers want, and can also give you insight into what kinds of solutions your target customers are looking for.
Some other online consumer sites worth looking at include Amazon Bestsellers, Amazon Movers and Shakers, and Kickstarter, the biggest crowdfunding website around today.
3) Do Some Social Listening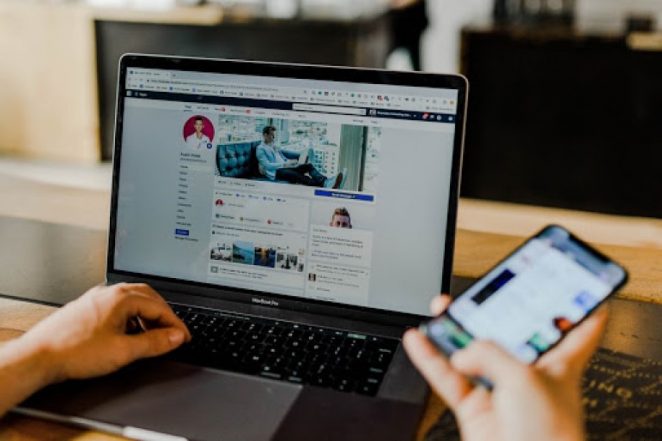 Social media can be a real product inspiration goldmine, and you should definitely make good use of it. At the same time, not all social media sites are created equal, and some are much better than others when it comes to uncovering new product ideas.
There are two basic categories of social media sites we recommend you spend time on: social forum communities and social curation sites.
Let's take a look at each of these in more detail.
Social Forum Communities
Social forum communities are sites like Reddit, a social media news aggregator, and Quora, a community question and answer site.
Reddit is also known for letting users submit content for discussion, and other users can vote on the content, which impacts its rating.
Within Reddit are thousands of subsections geared towards different topics, which are called subreddits. These are a great place to get inspiration for different product ideas. The best way to do this is to make a list of the niches or product categories that you're passionate about. You can then search Reddit to find a subreddit community that's dedicated to that area of interest. By joining the community, you can participate in discussions and see what people are saying about your chosen industry and the products in it.
There are even subreddits that are totally dedicated to products and product ideas that are worth checking out. A few examples of these are: Buy It For Life, and Shut Up And Take My Money.
In addition to asking and answering questions on Quora, you can also select topics to add to your own personal feed. Adding some topics that are related to online businesses in your niche can help you uncover what kinds of products and questions are trending at the moment. As you explore these trending topics, pay close attention to questions such as:
What's the best gift you've been given?
What's your favorite product?
What do you buy on Amazon?
It's definitely worth your while to see what kinds of subreddits and Q&A threads exist for the products in your niche. These can be a great source of inspiration for ideas.
In addition, you can also look to see if there are forum sites for the industry you're passionate about. So if you sell accessories for gamers, you can check out a forum like GameFAQs. Or if you sell exercise programs for gamers, you can spend some quality time on the Nerd Fitness Rebellion forum.
The point is, there's a very good chance that community forums exist no matter what niche you're in. And they're definitely worth checking out anytime you're searching for new product ideas.
Social Curation Sites
Social curation sites are places where people share web content organized around specific themes or categories. Pinterest is probably the best well-known social curation site, but there are many others you can explore for some product inspiration.
The beauty of social curation sites is that they frequently include images of new and trendy products. By looking at how often these products are shared, you also can get an inkling if there is in fact a viable market for them.
And don't forget about Instagram, which is much more than just a place to upload selfies and food pictures. As a matter of fact, you can use Instagram to uncover product ideas in your niche. You can do this by searching for relevant hashtags and product curation accounts. Again, your best bet is to look for curation accounts for the categories you're interested in.
4) Read Product Reviews
Once you have an idea of the kinds of products that are popular in your chosen niche, industry, or category, it's time to start thinking about them more critically.
After all, you can't just rehash a product idea that's been done a hundred times already. You need to understand the positives and negatives of the products so you can improve on them.
If you already have an ecommerce business up and running, be sure to see what kinds of comments and reviews your customers have left on your previous offerings.
Whether or not you already have products on the market, a great place to start is Amazon. When you're looking at the products that interest you, it's super simple to check out the customer reviews for each product while you're at it.
Another useful source of customer reviews are product review blogs, which exist for almost every niche or category. Based on the products or niches you're interested in, cultivate a list of product review blogs to follow and check back on them regularly.
As you read the reviews, really pay attention to what customers are saying. Ask yourself the following questions:
What do customers like about this product?
What are the main customer complaints?
How can I address these complaints?
What are some ways I can improve this product?
Answering these questions will help you begin to see the strengths and limitations of popular products in your chosen niche. You can then make a list of the kinds of products that interest you and start to think about how you might improve these products to better serve your target customers.
5) Find Out What Your Customers Want
If you want your product to be successful, it has to meet the needs of your customers. That's why it's incredibly important to really examine what kinds of products your target customers want, their feelings about the current products on the market, and how you can improve these products.
As mentioned in the previous sections, you can get important insights into what your target customers want by examining what products are trending and critically analyzing customer reviews for these products.
"But to really understand what your customers want, there's nothing better than asking them directly."

Tweet Me
If you already have a customer base, it makes sense to start with them. There's really no better source of valuable information than your current customers. Creating customer surveys are one of the best ways to get important insights about your audience.
If you're business is brand-new and you don't have a customer base, you can still develop a survey and send it to people who represent your target audience.
When developing your survey, be sure to ask questions about:
The problems and challenges your target customers face
What solutions they seek for these problems
What their favorite products are and why
How these products could be improved
What types of products would they like to see more of
What they wish they had to improve their everyday lives
These kinds of questions can help you understand what your customers really want and how you can give them what they want.
Once you've finalized your questions, you can use a tool like Google Surveys or SurveyMonkey to quickly and easily create and distribute your survey.
6) Check Out Your Competitors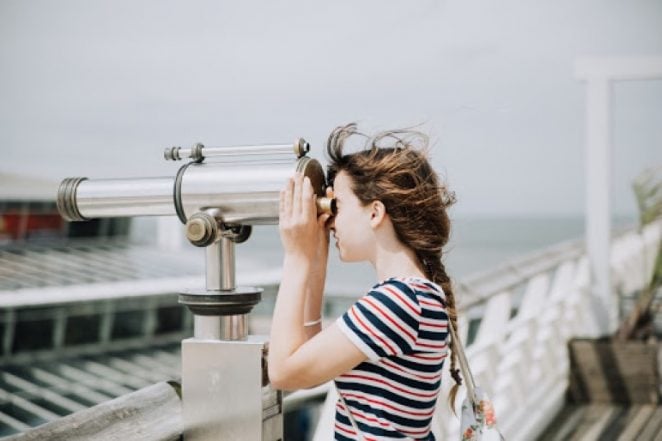 Once you understand what your customers want, it's time to find out who you're up against. Scouting out the competition can give you valuable insights as you develop your product and strategy.
It's important to do an in-depth analysis of your competitors before you commit yourself to a product idea. This will help you figure out whether your idea has a viable market, and if you can tweak it so it has some kind of advantage over your competitors. Doing your homework here can also prevent you from wasting your time developing a product that's already been done to death.
So what you need to do is carry out what's called a competitive analysis. Sounds very technical, but it really just means zeroing in on your competitors and studying their sales and marketing strategies to uncover their strengths and weaknesses.
Begin by developing a list of your main competitors, the people who are successfully selling the types of products you want to create. Once you've identified them, go through your list one by one and begin to identify their branding and marketing strategy.
As you research each competitor, ask yourself the following questions:
What products and services do they offer?
What are their most successful products?
Why were these products so successful?
Who are their customers?
What value or benefits do they provide to their customers?
How much of the market do they control?
What are they doing well? What are they not doing well?
It's also important to take a close look at the audience, including who they are and why they love the particular product your competitors offer.
You also want to look for any gaps in what your competitors are offering and to brainstorm ways you can design an improved product that addresses those unmet needs. Always be on the lookout for ways you can take an existing product and make it better.
7) Build Your Prototype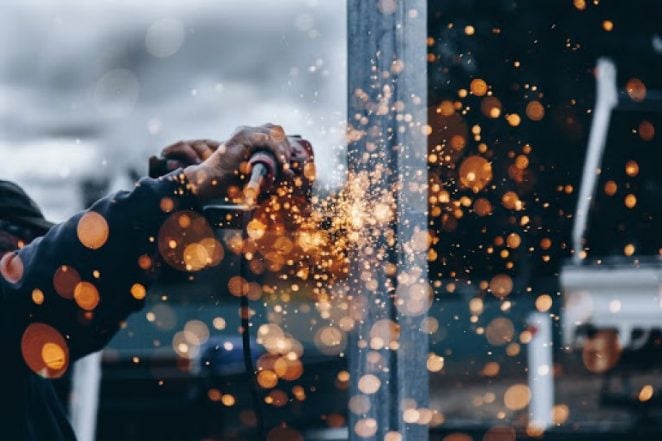 This is where the rubber really hits the road.
You've figured out what kinds of products you want to create, done your research, understand your customers' needs, and know what your competitors are up to.
"Now it's time to take the products you're passionate about, and figure out how to do them better than all of your competitors."

Tweet Me
You want your product to best meet the needs of your target audience and to be distinctive from the competition.
In short, you need to do three things: satisfy your customers, stand out from the crowd, and develop a product that will boost your business.
This sounds like a tall order, but luckily you don't have to reinvent the wheel. Instead, your best bet is to go with a product that already has a loyal audience and to improve on it to make it the best one out there.
Consult with the customer data and pull all your notes from your competitive analysis. As you pay attention to the shortcomings of existing products in your category, think critically about the changes you would make to address these problems and to better meet customer needs.
Once you're clear on all this, it's time to create your pilot, also known as a prototype. This is when you actually create your version of the product, whether it's an e-book, online course, or mobile app –  and test it with an actual audience to see how they respond. 
Since this is the first version of the product, it doesn't have to be perfect at this point. You just want a working version of the product that people can try out and give you feedback on.
Let's take a look at piloting in action.
Say your product is an online course about how to become a successful health blogger. But before investing all that time into a course that might not be successful, you first create a pilot version of the course.
This pilot version isn't as comprehensive as the full course will be, instead it's designed to give your audience a taste of what the actual course will be like.
Once you've designed your pilot course, you email it out to your list so they can try it out and give you valuable feedback. Then you analyze their feedback to get a sense of whether they'd actually be interested in purchasing this course.
If they express interest, you can then continue to develop your course. And if not, you can move on and develop other ideas for online courses.
8) Test Out Your Product (And Keep On Testing)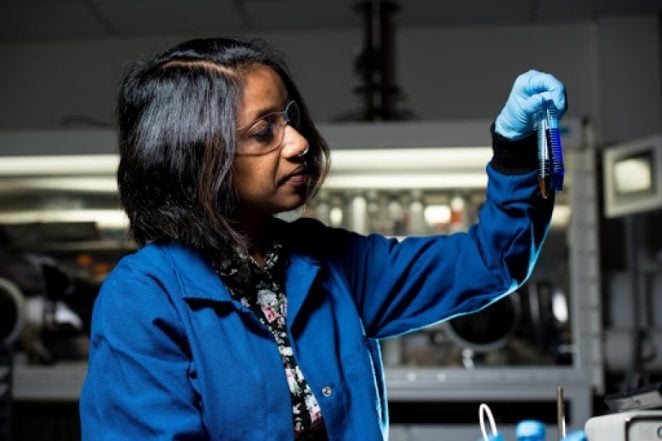 Congratulations! You've made it to the last stage of the process.
But don't rest on your laurels just yet. First you need to put your prototype out there to see how well it performs with test groups.
Remember, even the best well-thought out product ideas aren't going to be perfect right away. Chances are, you'll have to refine your product, and the best way to figure out how to improve your product is to actually test it out with the people you're targeting.
To do this, you'll need to recruit current or potential customers to try out your product. You can entice them by letting them try it out at a discounted price or for free, or to give them some other kind of incentive for their participation. Then you'll need to ask them their honest opinion on the product.
This will give you powerful insights into what your product is doing well, and what could still be improved. User feedback can also guide you as you make your tweaks on the product.
After you make your improvements to the product, you'll want your test groups to try it out again to make sure you've hit the mark this time.
Take your time in the testing phase, and run testing cycles as many times as you need until your product idea has become a fully fleshed out product that your target customers are raving about.
This is the best indication by far that you've hit on a winning idea. Once you reach this phase, you'll be ready to finalize your product and start thinking about your product launch plan.
Now that we've covered the process of creating amazing product ideas, it's time to turn theory into practice.
Let's see how you can take what you've learned and develop your own product ideas.
Ready to Unleash Your Incredible New Product Idea?
The process of discovering fantastic new product ideas has lots of different steps, and you might be feeling a little overwhelmed right now.
But as with every process, your best approach is to break it down into a series of first steps.
Here's what we recommend you do to get this process started:
Zero in on your passion:
The first step is to consider what matters the most to you and what you're truly passionate about. If you already have your own business, this should be fairly straightforward to uncover. But if you're a brand-new business owner, it will take some time and effort to really figure out the kind of product you want to sell. It's also important to make sure there is in fact a market and target audience for this product. The best products are ones that you're passionate about and that are marketable.

Look for inspiration in your product category:
When you're clear on the type of product you want to sell, it's time to dive into some market research to see what's currently trending in that category and to get some inspiration. This is the point where you check out online consumer marketplaces, lifestyle magazines, and pay close attention to what people are talking about on social media. It's also the time to look at customer reviews and to see what your competitors are doing.

Start brainstorming product ideas:
After noting your passions and doing market research, it's a good time to do some brainstorming. A good jumping off point is to think about what products are currently trending and how you can improve them. You don't need to worry about your ideas being perfect at this point. Instead you just want to get down as many product ideas as you can, no matter how rough. Perfection doesn't matter right now, you can always refine your ideas later. Once you have some sketches of ideas to work with, it's time to pick out the most promising ones and start to develop a pilot of your product.

Do some piloting: Once you've built your pilot, it's time to test it out with your actual audience. The way you conduct the pilot will vary depending on the kind of product you're offering. For online courses and other digital products, you can simply send an email to your list or to other people who've expressed an interest in your product. Invite your audience to try out the product and to give you their honest feedback. Consider what they have to say and gauge their interest. If they express interest with the product, you can move on to developing a more complete version. If not, go back to the drawing board to refine your product or test out new ideas you have. Repeat this process until you've hit on a truly winning product idea.
So there you have it – a proven process for discovering new product ideas.
By following the steps outlined in this post, you'll be able to continuously generate a stream of product ideas.
And sooner or later, inspiration will strike and your next incredible product idea will pop into your head.
That life-changing product idea that will win over tons of customers and dramatically grow your business.
And the good news is you can start right now.
So what are you waiting for?
Now forth and find your next best product idea!
If you're currently brainstorming ideas for online courses, you can take advantage of our free Course Builder's Bootcamp, which will help you refine your ideas and create amazing an online course!
Let's Start Building Your Online Course!
In our FREE Hybrid Courses Bootcamp, we'll walk you through how to transform your knowledge and expertise into a profitable online course… one your students will love.