4 Unconventional Ways to Find a Niche
The riches are in the niches, they say.
Click To Tweet
Sadly, there's no such thing as an untouched niche. And if it exists, there are already people working it.
That doesn't mean all hope is lost. You can still enter an existing niche and, with time and work, come to dominate it. You just need to dig deep enough to find the one that's right for you.
So if you've been having a tough time figuring out where to focus your efforts, this article might help.
Check out these 4 unconventional places to find your niche.
Amazon
It's nicknamed the Everything Store for a reason. For consumers, it's a one-stop shop for all their needs. And for entrepreneurs like you, it's the ideal place to see what's in demand and which niches are popular.
If you're looking for physical products to sell, the best place to start is the Best Sellers list. It shows you an up-to-date list of products from every category with the most sales. You can spend hours looking through them, so focus on the categories that you really care about.
The 'Movers and Shakers' and 'Most Wished For' categories are also good sources of where the demand is. 'Movers and Shakers' show you the most popular products in the last 24 hours, and 'Most Wished For' is the products people have put in their wishlist.
If you're an infopreneur, check out the corresponding sections in the Kindle store. You can start by selecting the genre you're interested in, then picking the bestsellers in that category.
Remember, the point of this exercise is not to find something that you can copy. Instead, you want to see what's in demand and which niches are profitable, and then come up with something unique, your own spin on it.
For example, the top book in the Business category is The Miracle Morning by Hal Elrod. It's a book about creating a morning routine, but if you dig deeper it's really about how to mentally prime yourself for success. Looking at the other top sellers, I see more on this niche of mental beliefs, habits, and routines for success.
That means there's an opportunity for me to create a product in that niche based on my unique perspective or experiences. I could write another book, or create an online course, or start a podcast and interview other successful people. I could even niche down further and create something specifically for writers, or millenials, or any other group of people.
Another way to build on the niche is to read the reviews of these products and see what's good about them and what isn't. Then, you take all the good stuff, fix the bad stuff, and create a new product out of it.
Yes, I know, it's a lot tougher than it sounds, but you get the picture.
Industry Blogs
Since there's no such thing as an untouched niche, you can be certain that there are already blogs out there for every niche. Just like you did with the products on Amazon, you can find blogs in the industry you're interested in, and then narrow down the topics that you think are doing well but are underserved.
For example, something I'm interested in, as a blogger, is content marketing. However, content marketing as a niche has become so crowded that it's going to be near impossible to dominate.
That doesn't mean I give up entirely on content marketing. With tools like Buzzsumo, I can look at the top content marketing blogs and map out what's working and what isn't. I can then zone in one a sub-niche that's popular and create my own products around that.
Another thing I like doing is combining niches to create something new.
So I can combine content marketing with customer support, and create products around how to use content to help customers succeed. It's definitely not as crowded as an overall content marketing niche.
Online Forums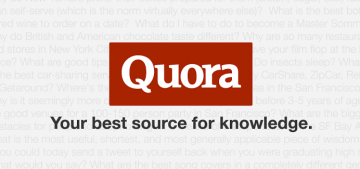 In the first two sections, we covered the places people go to when they search online. When people search for products, they find Amazon. When they search for information, they find blogs.
But what happens when they can't find what they're looking for? They ask! That's where online forums like Reddit and Q&A sites like Quora come in. If you're looking for underserved niches, Quora, Reddit and other industry forums are great places to find them.
On Quora, for example, I can see exactly what type of questions people are asking within my topics of interest.
A quick search of content marketing shows me lots of people asking about content promotion, and specifically using social media. That indicates to me that there's a lack of good, in-depth content out there that relates to this.
You can also dig into subreddits and other industry forums to learn more about what people are looking for. Try answering some of the questions you find, and talking to the people who ask them, to get a better idea of what topics are underserved and how you can take advantage of it.
Trend Magazines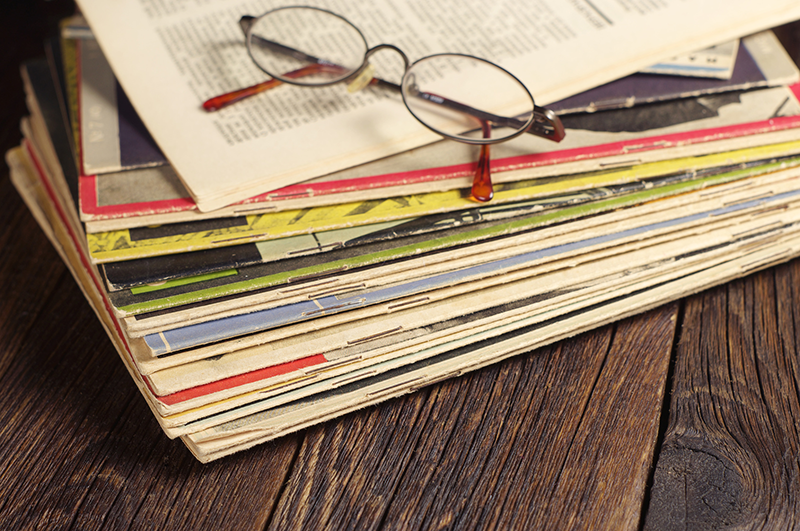 A few years ago, Virtual Reality was still a concept, but today it's poised to revolutionize multiple industries. Unlike the Segway, VR is a trend, one that, if you get in at the early stages, you can ride to riches.
A trend like VR is easy enough to spot, and multiple entrepreneurs are already working to sell products and content in this new niche. But VR is not the only one. There are numerous others you might not be aware of yet that will grow rapidly over the next few years.
To keep on top of trends and become a first-mover, subscribe to trend magazines.
Trendwatching and Springwise are two popular ones. Each trend is a niche in itself, and possibly something you can explore further to develop content and products around.
For example, one trend on Springwise is called the Status Test and describes how innovative companies are attracting customers by appealing to their desire for social status. That's a pretty interesting niche and, if the trend continues to grow, might be worth investing time and money into to become a thought leader and expert in.
There are numerous other sources of trends too. In fact, Mirasee recently published an infographic on content marketing trends, something which I'm going to study a bit more!
Start Digging
There's a lot of information out there on finding a niche, but there's no such thing as the perfect niche.
You need to find the one that's right for you, so dig around the sources I've mentioned here and pick something that you think you can add perspective to.
What are your sources for finding a niche? Let us know in the comments below.