The 12-minute Guide to a Clear Brand Voice
Augustus Franklin
Ever been in a crowded place where a voice sounded familiar and you turned around to find it was someone you know?
Among the cacophony and the rumble of hundreds of voices, your brain picked up on the one you recognized.
Our brains are good at recognizing patterns and so it's no surprise it keeps a record of voices it encounters repeatedly.
But what about "voices" you come across through text or messages?
It appears the same is true.
If the voice is consistent, people will begin to recognize it over time, no matter the medium.
Companies invest a lot of money and effort to build a brand voice–a voice your audience will recognize immediately because it has a consistent tone and pitch. This brand voice is an integral part of the brand's personality.
In the 12 minutes (or, most likely, less) it takes you to read this post, you'll learn how to develop a clear and recognizable voice for your brand.
"This brand voice is an integral part of the brand's personality."

Tweet Me
Brands with Recognizable "Voices"
Check out Denny's Diner. If you look at their Twitter and Facebook feeds, you'll see how they maintain the same humorous voice in all of their posts.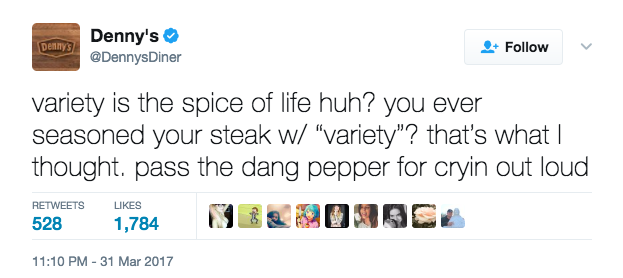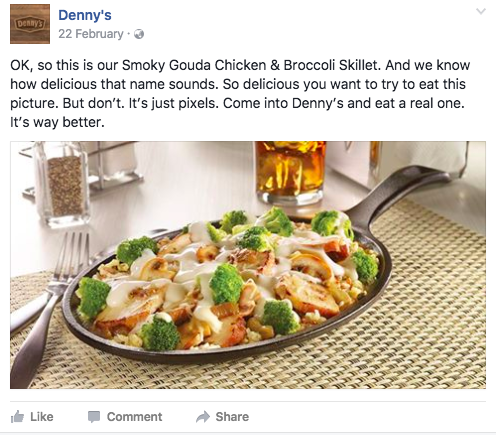 Another example is Netflix. It knows its audience and their habits all too well. Its Instagram and Twitter posts are filled with movie references and in-jokes: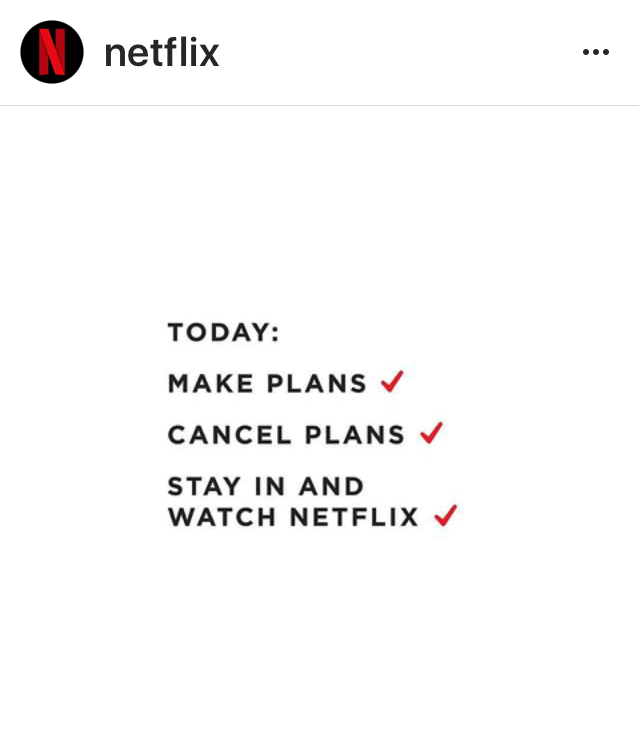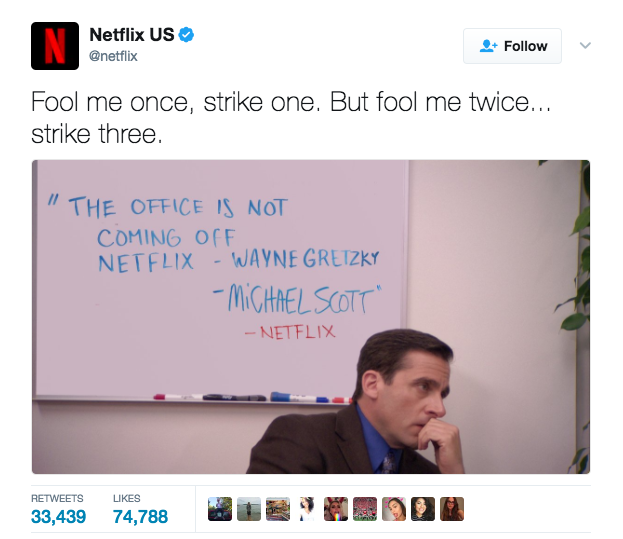 It's not just about being funny.
GoPro has come to be recognized as The Camera for adventure enthusiasts. All the videos they share on their Youtube account are meant for their adrenaline-fueled audience. You can easily recognize their content just from the thumbnails.
Their Twitter and Instagram handles also serve as a call to adventure: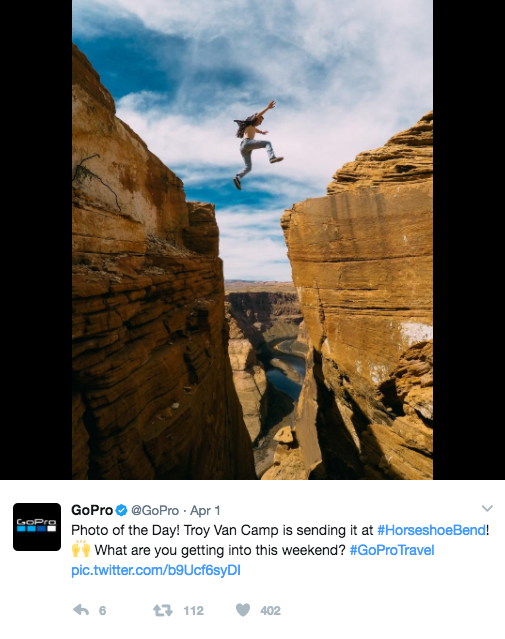 All of these brands have a distinct brand voice they're associated with. This means they can do away with logos and banners and still stand out in the eyes of their audience.
Does Your Brand Have a Distinct Voice?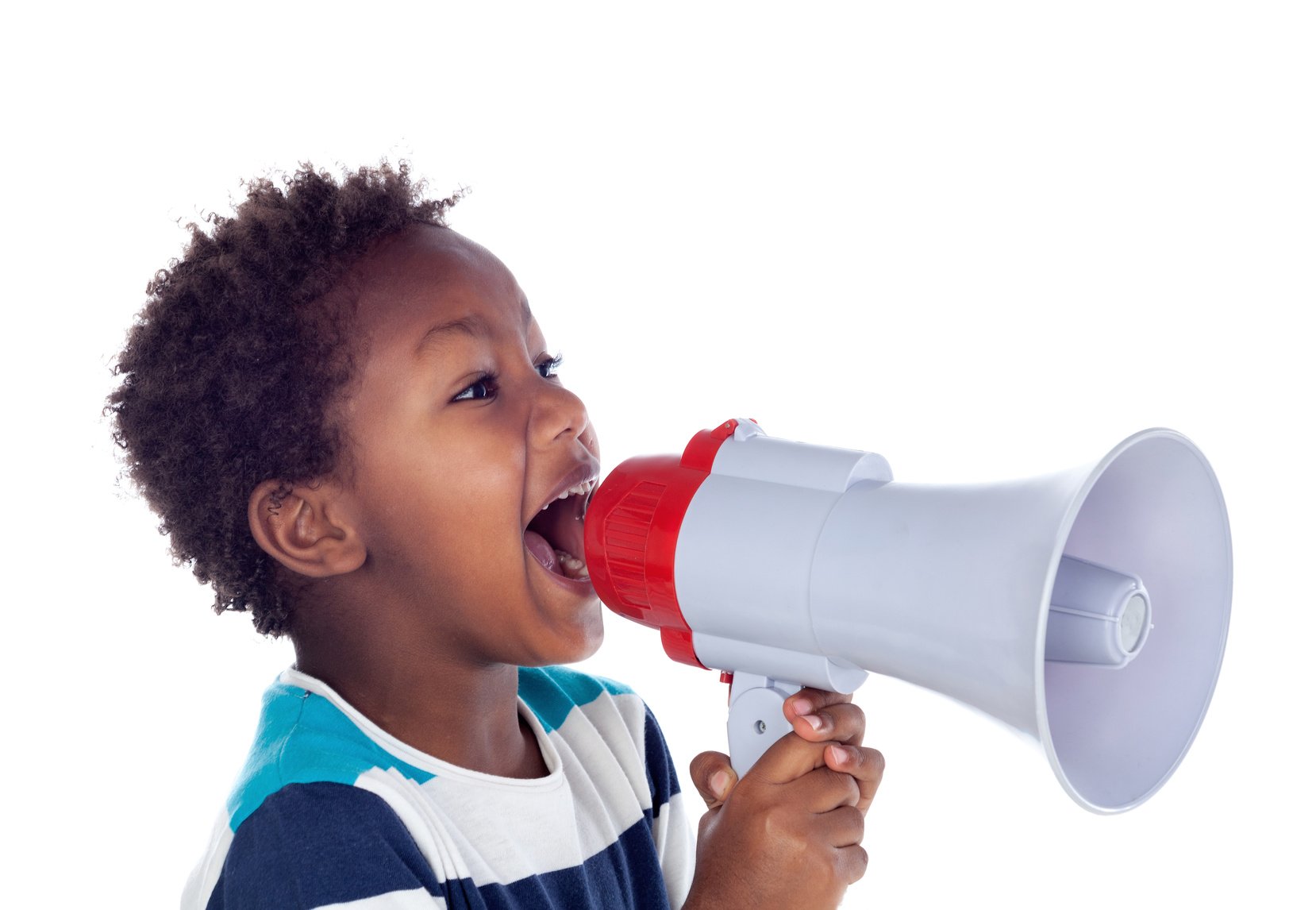 All business social media campaigns aim to develop a brand voice of their own. But with thousands of marketing messages flooding the internet every minute, how do you assure the voice you adopt is unique? Is your customer able to relate your voice to your company's image?
"Is your customer able to relate your voice to your company's image?"

Tweet Me
Let's break down the process so that you, too, can figure out a voice for your brand. Keeping your social media messages in line with this voice will develop a clear-cut brand personality for your business.
Define Your Brand Voice
The first step to creating a brand voice is understanding the voice yourself. This begins with research.
Go through the social media accounts of the other big players or competitors in your niche. Study their post frequency, the engagement they receive, and the type of content they publish.
Your voice needs to have a clear distinction from your competitors. Only then will the customer be able to differentiate and identify it among the hundreds of posts they see every day.
Start by identifying the type of messages that get a positive engagement from the customers in your niche. They don't want to be repeatedly blasted with information about your product and why it's the best thing ever.
The realization has to dawn upon them from seeing what they're missing. If you look at the examples above, they all evoke the sense that the product fills a much-needed void in the audience's life.
Figure out the personality your customer will be able to relate with. Netflix might appeal to the couch potato who takes life easy, while GoPro goes encourages the audiences to seek thrilling experiences.
Then express in two to three adjectives the personality type that would suit your brand. Every one of your posts, images, and videos should be consistent with this personality.
Outline Your Social Media Content
Find out the best way to deliver your content to your target audience. Which social media channels do they use? Where do they share, network, and find out what's happening in their field of interest? These are the channels you need to use.
Next, crack the content you can deliver constantly on those platforms. While GoPro can churn out user-generated photos and videos, the same isn't possible for a different industry. What type of posts would you be able to deliver that reinforces your brand voice and also spikes your customers' interest? Do wordplay, images, gifs, or videos make your audience go "Oh, that's so me!"?
Remember the brand voice can only be established over a period of time when people relate the content to the same personality.
Evolution of a Brand Voice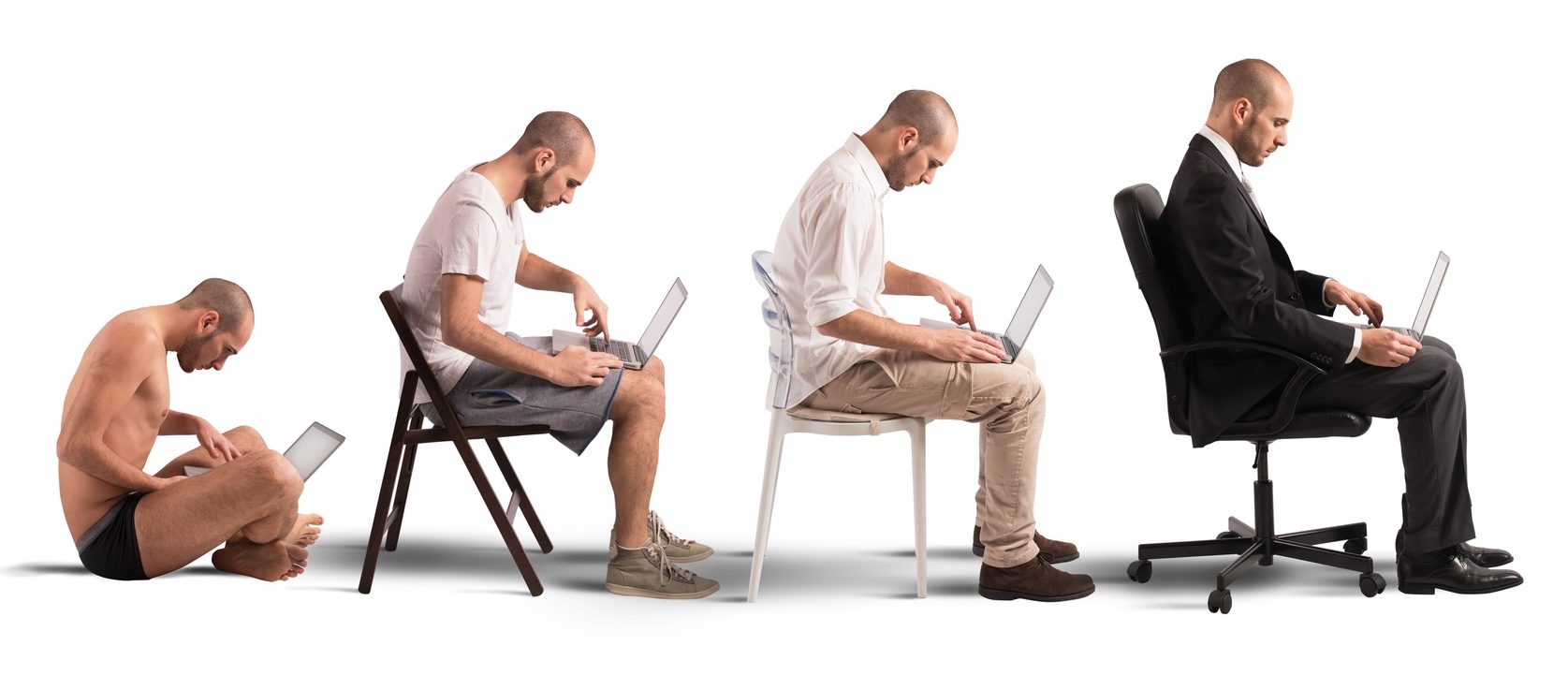 People tend to change based on the ones who influence them the most. Your character is an amalgamation of upbringing, the society you live in, and the people who make an impression upon you.
Likewise, your brand voice will only be truly established after you communicate with your audience and understand what resonates with them.
Sometimes even big brands falter and this results in audience backlash. Engage your audience through comments, respond to their reviews and feedback, and apologize when the need arises. This back-and-forth conversation will help you to mold the brand voice into what fits best for the targeted customer.
Track the Channels Where Your Voice Shines
When you have successfully established a presence for your customers, they'll be more likely to reach out to you directly. It might be through Facebook, a forum in your niche, or even a direct email. It might even be a small community like a specific subreddit. This shows that the customer is starting to regard the brand voice as a distinct personality and subconsciously attaches a human presence behind the messages.
Keep track of these channels of communication. Use the conversation to reinforce your voice to them and show that you regard them as an important customer. These channels are the ones that work for you, so focus on delivering content to the audience who frequent these spaces. As long as it lets you reach your target audience, it's a good channel to build your brand voice.
Repurpose Old Content to Suit the Voice
Sometimes the voice you settle for might be quite different from what you started off with. Like I mentioned, it takes user engagement to understand whether your audience is connecting with the personality.
When your presence starts getting noticed on one platform or more, it's time to focus the content across all other social media platforms to align with the one that works for you. That means you might have to repurpose your old blog posts, modify your banner images, or even change the format of your newsletter.
Sticking to a constant voice over time will familiarize it to the customers who might not have picked up on it.
"Sticking to a constant voice over time will familiarize it to the customers..."

Tweet Me
Keep Your Team on the Same Page
Maintaining a personality is easier for a single person but when you have more than one person trying to build on the same personality, the distinctness of the character might get blurry. After all, not all people write the same way.
So, you have to make sure all your team members who are in charge of the brand's social media activity understand the brand voice well. This stands true for the marketing team, the designers, and any freelancers you hire to publish on your behalf.
You always have the 2-3 adjectives that best describe the brand personality to guide them. Going through the existing posts and conversations would also help new members get on the same page.
Tying It All Together
That's the action plan for you to build a brand voice which will pop up as unique in the mind of anyone looking through your social media posts.
It might take some tinkering to strike the right pitch and tone, just like a human voice does. When it does, though, your brand will have a stronger personality on the web and your audience will be drawn to it out of the thousand others they scroll through, just because their brain picked up on it as familiar.
Do you have any other effective ways of making your brand voice catch your audience's ear?
Attract Your First 1,000 True Fans!
size-large wp-image-24036" />
Get the critical mass you need to have a sustainable and impactful online business.