Email List Marketing: A $1,000,000 Lesson on Letting Lists Go Stale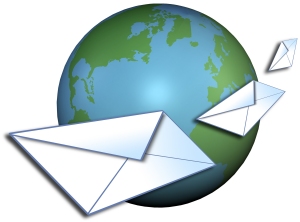 If you had a $1,000,000 sitting on a shelf, and every day its value dwindled down, how long would you let it sit?
Not very long, I hope!
Did you know that the same concept applies to your email lists? A company's email list is one of its most valuable assets when used effectively, but it's often treated like an afterthought. It is a proven maxim that it typically costs a company more to acquire a new client, or customer, than it does to market to an existing one. So if this is the case, why is your email list languishing unused? Why aren't you optimizing your email list marketing?
Of course, good business means continuing to seek new clients; the point of the maxim is that they must also make a priority of marketing to those who are already leads and customers. But what does having an active existing email list really mean?
A solid, pre-existing email list has several benefits:
You can market sale pricing on slow moving inventory or services;
You are easily able to obtain referrals and letters of endorsement from satisfied customers;
You are able to offer "upsells" for those have made purchases;
You are able to continue to provide relevant offers to prospective and previous customers
Each of these factors can contribute to additional profits for companies willing to invest the time in maintaining their email lists. In good times, this maintenance is an added boost to growing profits. In difficult times it can sustain a company when new business is hard to come by. Proper email list marketing can help.
How email Lists are Built Today?
In the "traditional" past, a company's email lists existed in its capacity to send 'snail'-mail, or call list members on the phone. However, with the advent and rapid growth of the web, list building has changed and most customer contact shifted to email communication during the late 1990's and early 2000's. Companies started capturing the email addresses of customers and prospects at the point of sale or during a website visit. Skilled companies would go one step further to make sure that the contact information was segmented, so that targeted email communications could be sent to the subscribers based on product interest, or previous purchases.
Although email, when used properly, remains a convenient and viable means for companies to communicate with their clients, other forms of contact collection have emerged in recent years. Aside from blogging, which has been a leader in contact list building in recent years, social media sites such as Facebook, Twitter, LinkedIn and YouTube all have unique mass contacting features. Whether they are called followers or subscribers, a company has the ability to reach them at will. Although this power of contact can be easily taken advantage of and wasted through spam, when it's used correctly, it can differentiate a company's message in a big way. All forms of contact have tremendous strengths as well as limitations. Companies are slowly growing into the role of successfully building email lists on various platforms, to tailor messages in the most targeted way possible.
Being Lazy with your List = Being Lazy with your Customers
It's to your benefit to grow your list of subscribers regardless of the platform; however, to do that, you have to work on it. Although companies do attain subscribers and followers by accident sometimes, that's no way to grow a serious list. This is most evident in what surveyed subscribers say about why they choose to "unfollow" or "unsubscribe" from a brand.
Regardless of platform, a significant number of subscribers leave a brand for the same reasons:
The content they received became repetitive or boring over time;
The content wasn't relevant from the start, and
The subscriber only signed up for a one time offer.
Although these statistics look ominous for those who choose to maintain contact with their customers, it doesn't have to be. Companies that are serious about engagement routinely survey their email lists, and their social media followers, to find out what they want to see and what they find interesting. Finding out what your subscribers want to know, and then using your company's expertise to help them, will keep them engaged to your content and updates. Most of the time, companies aren't losing the interest of their lists because they aren't contacting them – they're just not providing the relevance that the audience needs.
It is also clear that companies should work to reward followers and existing email contacts. You should definitely not tailor your business model to discount and freebie seekers, however, making an effort to reward loyal customers is a best practice for those who are successful at maintaining a responsive contact list. Practicing this may be enough of an incentive to keep those that were only seeking special information and special offers to join your email list.
Your Existing Lists are Loyal, Treat It That Way
Business to Business based companies should always reward their loyal clients with relevant research, problem solving and sometimes even collaboration. Ultimately, the understanding that a client's goals are to generate more profit without spending additional capital should motivate managers and business owners to continuously pose problems and present solutions. Discussion with a company's email list can lead to refreshing non-incestuous views of potential solutions and product designs.
You can also leverage these discussions with customers and prospects to move them into segmented sales funnels. As you outline your insights and concerns about your client base, each individual explanation presents an opportunity for you to use marketing automation to move:
Existing customers into new sales funnels based on their interest in solving specific problems or having definitive questions answered, and
Prospective customers into segmented marketing funnels based on their interests.
The advantage of using email lists in this way is that customers and prospects get the information from your company that they are truly interested in, and you will have the opportunity to create marketing messages that are specific to their interests.
So, What Do You Do To Make Your List Profitable?
Survey your lists using email and social media channels. Find out what problems they are looking to solve, what they wish they knew more about.
Take the results that you get from the survey and prioritize them according to those that are solvable from your existing products, services and knowledge base.
Create a customized sales funnel based on answering each of the questions you identified. In other words, if you are proposing an answer based on a product you offer, then factor ways to remind your audience of it into the messages you send them.
Once you have determined a sales funnel for each question that you are going to answer, make a decision about the best method to inform your list and deliver it to them. Will you use an email, direct mail, webinar, live demonstration, demo video, podcast or some combination?
Make sure that there is an easy, incentive driven and sensible re-opt-in process for existing customers to new email lists. Additionally, make sure that you have tracking mechanisms at each stage of the process.
Execute the plan with a segment of your email lists. Analyze the results of your tracking, make adjustments and then administer the plan to the rest of your contact lists.
Repeat the process for other questions, problems and concerns that your subscribers have. Schedule and prioritize future surveys to adjust the process and gather new information at regular intervals when necessary. Watch industry news carefully in the niches you serve and look to preempt the process by answering questions that are on the cutting edge (even if you don't always have a product or service to sell).
Closing Thoughts
As you look at your interactions with your customers and prospects you must continually ask yourself if they are benefiting by being on your list. You should be in frequent contact with your list (even if it's a small list) to keep abreast of what your subscribers need and want from you. As feedback rolls in, you have to be willing to take action to address these changing priorities.
What kind of conversations are you having with your customers and prospects? Do these conversations benefit them?