Principles of Economics: 4 Reasons the Economy Matters to Marketers (Like You!)
William Cowie
Note from Danny: This is a guest post from one of my students, William Cowie. His ideas are a bit different from what you usually read here at Mirasee, but his message is *very* important – so take the time to read this post, and leave him a comment with your thoughts. And check out his free email course, which is worth waaaaay more than what he's charging. 😉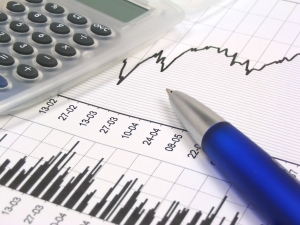 Imagine Annie.
Annie reads your killer post, clicks through to your landing page and signs up. She's one of hundreds. Soon one of thousands. She's proof that you're doing things right.
In a little while, you make her a great offer at the right time, with all the right ingredients. You know this is a perfect fit for her.
But… Annie doesn't buy.
She doesn't unsubscribe, but she doesn't buy, either. Same with most people on your subscriber list. You can't believe the low conversion rate…
What's the Real Problem?
Is there something wrong with your blog?
No, Annie just got laid off, because her company's sales dropped by 20%. Same story, or similar, with the others.
What happened? You didn't screw up, you just got snookered by the economy.
Why? Because nobody told her about the principles of economics, which is what you're about to learn.
What is this thing they call "the economy" and why does it matter to you? You're a marketer and an entrepreneur. Surely your skill and your niche remove you from the assembly lines and counter staff, where all those layoffs happen, right? Those are the people who get hurt when the economy goes south, not you… right?
How The Economy Impacts You
To succeed in your business, you need customers with not one, but two key attributes:
They need to want your content or product
They need to able to buy it
Your skill and your strategy affects only the first one. The second one, just as important, that one's out of your control for the most part. That's where the economy comes in,
You need understand the basic principles of economics and how it affects you, because it affects your revenues.
4 Things You Need to Know About the Principles of Economics
The good news is it's not that complicated. Here's a basic list of the things you need to know:
The economy moves in cycles. It goes up and it goes down. Every up is followed by a down, and every down by an up. It sounds obvious, but you'd be surprised by how many people get surprised by the downs. It's almost as if we expect the economy to always go up. It doesn't.
Each cycle lasts only 7-10 years,top to top or bottom to bottom, as you can see from this chart:

A recession affects not only money, but minds as well. Look at how many bargains go unbought every recession. You see houses and businesses going for a song, but there are no buyers. Even people with money get skittish in a recession. Uncertainty is probably a bigger component of a recession than actual financial hardship. People spend freely when they're confident that there will be more tomorrow, but they become tightwads when they're not sure about their immediate future.
You can do as well or better in a recession. Contrary to popular belief, a recession does not need to be a time of hardship for you. Think about it. No recession in our lifetime had unemployment of more than the 10% ballpark. That means 90% or more keep their jobs. Businesses, likewise, may lose 10% – 20% of sales, but they still get 80-90% of what did before. Places like Walmart and McDonalds actually grow in a recession. Certain businesses actually thrive in recessions and peter out in boom times, e.g. bankruptcy lawyers.
The economy is constantly moving. This movement presents you with both threats and opportunities. The good news is if you play your cards right, you can turn all the threats to opportunities. Here are a few examples of things to consider and do to profit not matter what the economy does.
5 Things to Keep in Mind When Planning Your Business
The economy brings up cycles and down cycles. Although obvious, this compels you to ask some questions. Your content, services or products probably assume good times all around. It's normal. Ask yourself if there's a slant or angle of your product that will perform better in a down cycle. For example, if you sell content aimed at building an audience, you might consider creating a "defensive" product offering aimed at maintaining engagement with clients, so you have something to offer no matter what phase the economy is in.
Your emotional appeal: in good times, you'll naturally find yourself gravitating to taglines, hooks and pitches aimed at the desire of your audience to grow, move forward and advance. Fear probably isn't too effective. In a recession, though, you need to be aware of the overwhelming paralysis uncertainty brings. Fear works much better in a down economy. So, you need to find angles, phrases and hooks that take advantage of the uncertainty and the fear recession brings. In other words, you need to be aware that the mindset of your customers changes. And you need to change accordingly.
Content: which content topics appeal to your audience and grab their attention change as their circumstances change. You have no way of knowing how their individual domestic circumstances change, but you can generally make safe assumptions about the impact of national trends, of which the economy is part. A blog post about layoffs will resonate in a recession, but fall flat in good times.
Business opportunities: the blogging business is showing the first signs of maturing. That means blogs are being bought and sold as businesses. If you plan to sell, do it when the economy is doing well. Money is more freely available and you'll probably have good growth numbers to justify a good price. On the other hand, never buy a business, blog or competitor during good times. Wait for the next recession. (You saw above that you never have to wait that long.) In a recession you can get the same business for less than half the money. Timing makes an enormous difference.
Debt: Stay away from debt in your business. It's true for personal finances, but it's even more true for businesses. Fortunately internet based businesses tend to not be too capital intensive, so there's no need for lots of equipment. Revenues go up and down. You can grow or shrink your expenses to suit, but you can't reduce your debt payments at all. Best to avoid them. Bankruptcy only happens to people in debt.
The economy affects your business. Every phase of the economic cycle offers opportunities to profit and grow. But the opportunity of one phase is the disaster of another phase. All you need to do is stay abreast of the economy and be mindful that different times demand different solutions.
Okay, over to you. Have you noticed these cycles? Have they helped you, or hurt you? Are you prepared for the next time? Leave a comment and let us know…