9 Reasons Now Is the Best Time to Start Freelancing (Even If You Didn't Get Fired)
I wanted out.
In late 2014 I found myself at a crossroads. I was burnt out after working for two consecutive online marketing companies in New York City. Over my years hustling from apartment to office, I slowly realized that I wasn't content to be constantly looking for the next stepping stone in my career.
I couldn't stand the idea any longer of working to hit hours instead of goals. I could no longer tolerate bureaucracies that refused to adapt or to even listen to challenges being voiced on the ground level. I was over the "everyone's replaceable" attitude of my managers—and of my peers as well.
More than anything, I was tired of working on projects I had no passion for—and for people who didn't value my work or feedback.
And yet, I'm doing it now. I'm not only doing it, I'm thriving as a freelancer. As I look back at the not-so-long road that led me here, a few insights stand out:
9 reasons now is the best time to start freelancing:
Click To Tweet
1. I had to be unplugged to realize I had options.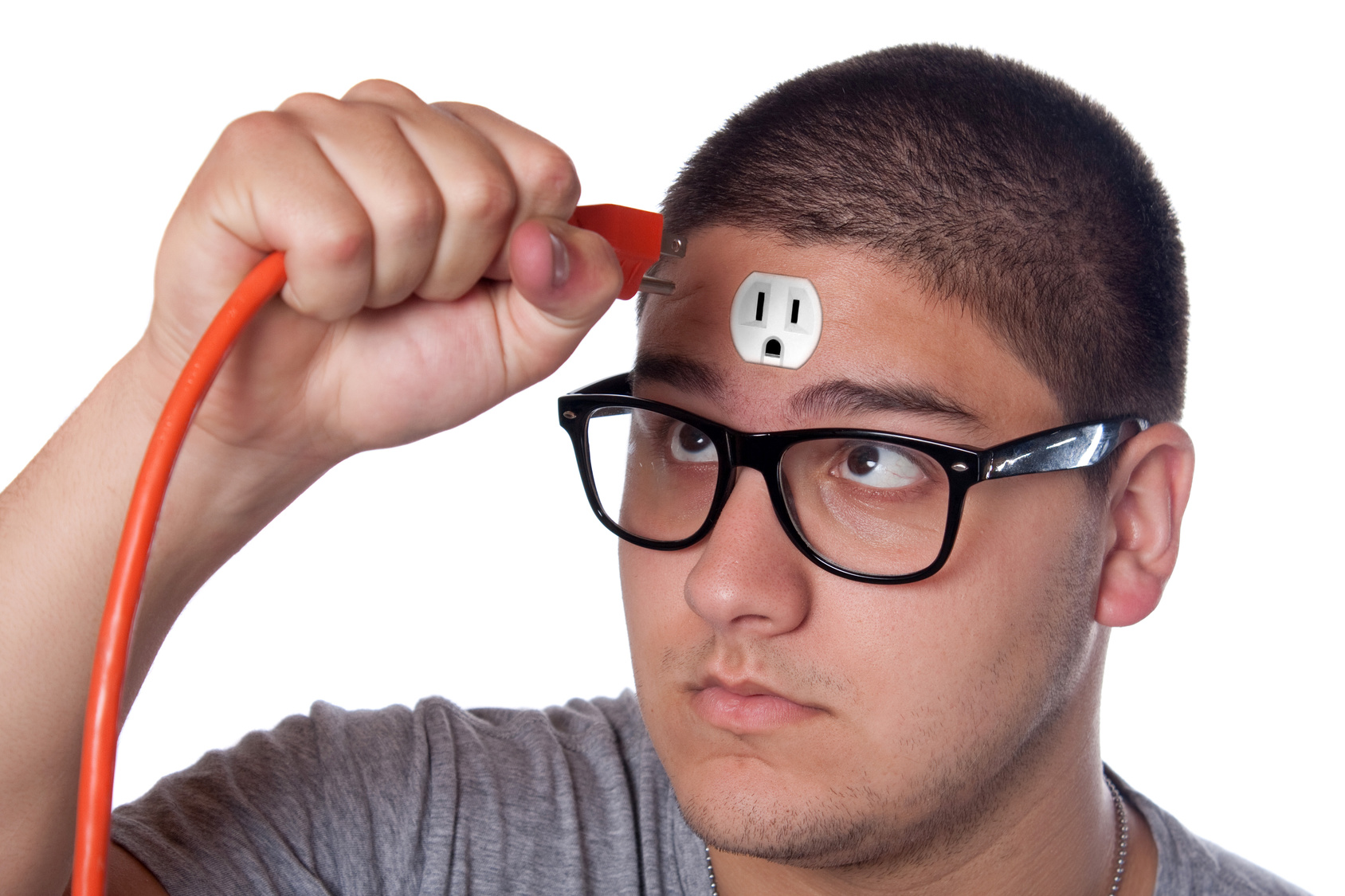 When circumstance nudged me to return to my home state of Connecticut and take some time away from the 9-5 world, I was all too happy to oblige. However, I didn't expect the skills I acquired in the traditional workplace to so quickly reveal my path forward.
Prior to cleaning out my desk, I sent a number of emails to past colleagues, roommates, managers, and start-ups in my area. My pitch was simple and went something like this: "I'm a seasoned online marketing professional with a strong background in content writing, SEO, PPC and brand strategy; I can help you."
Within a few weeks, I had recurring roles for a former boss, a friend of a friend, and a cool marketing agency in New Haven, Connecticut.
I was doing much of the same work I had done during my stint in New York, but this time I was in control and actually enjoying my work.
2. Freelancing is a choice—not a circumstance.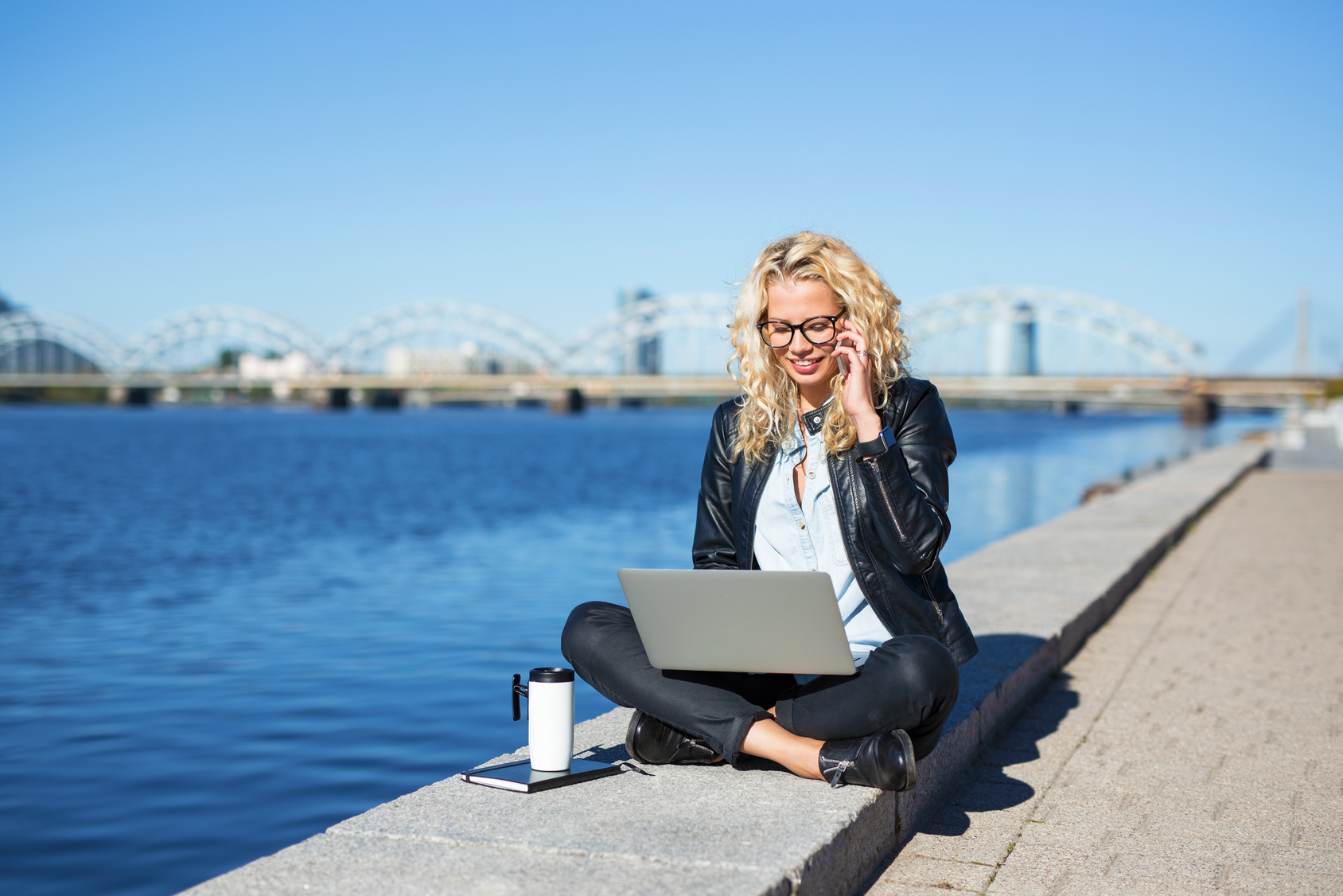 I went freelance on a whim and have had no desire to return to the traditional work realm. It wasn't easy building up a consistent pipeline, but over the last few years, I found an amazing alternative to the standard working world that I didn't even know I was looking for.
For decades there's been a well-known stigma concerning freelancing, which Dana Fontineau, a.k.a. The Whole-Hearted Musician captures very succinctly in her article, "I Used to Think That Freelancing Was a Dirty Word Until . . ."  She recounts the words of inspiration that a fellow self-employed artist gave her during a time of uncertainty.
"I used to think that freelancing was a dirty word," she says. "I used to think it was the last resort if I couldn't win a job. But now I see it means that I can create the life I want, the way I want."
Long-term roles in the gig economy have become a more realistic and desirable career path for many professionals who have fallen out of love with the working world, and desire the ability to reclaim ownership of their own career paths.
76% of job-seekers are now voicing interest in going freelance!
Click To Tweet
With 76% of job-seekers now voicing interest in going freelance, it appears that age-old stigma is quickly fading. In fact, there has never been a better time to explore the gig economy than right now.
3.The gig economy is growing quickly, and it's not for the reasons you'd expect.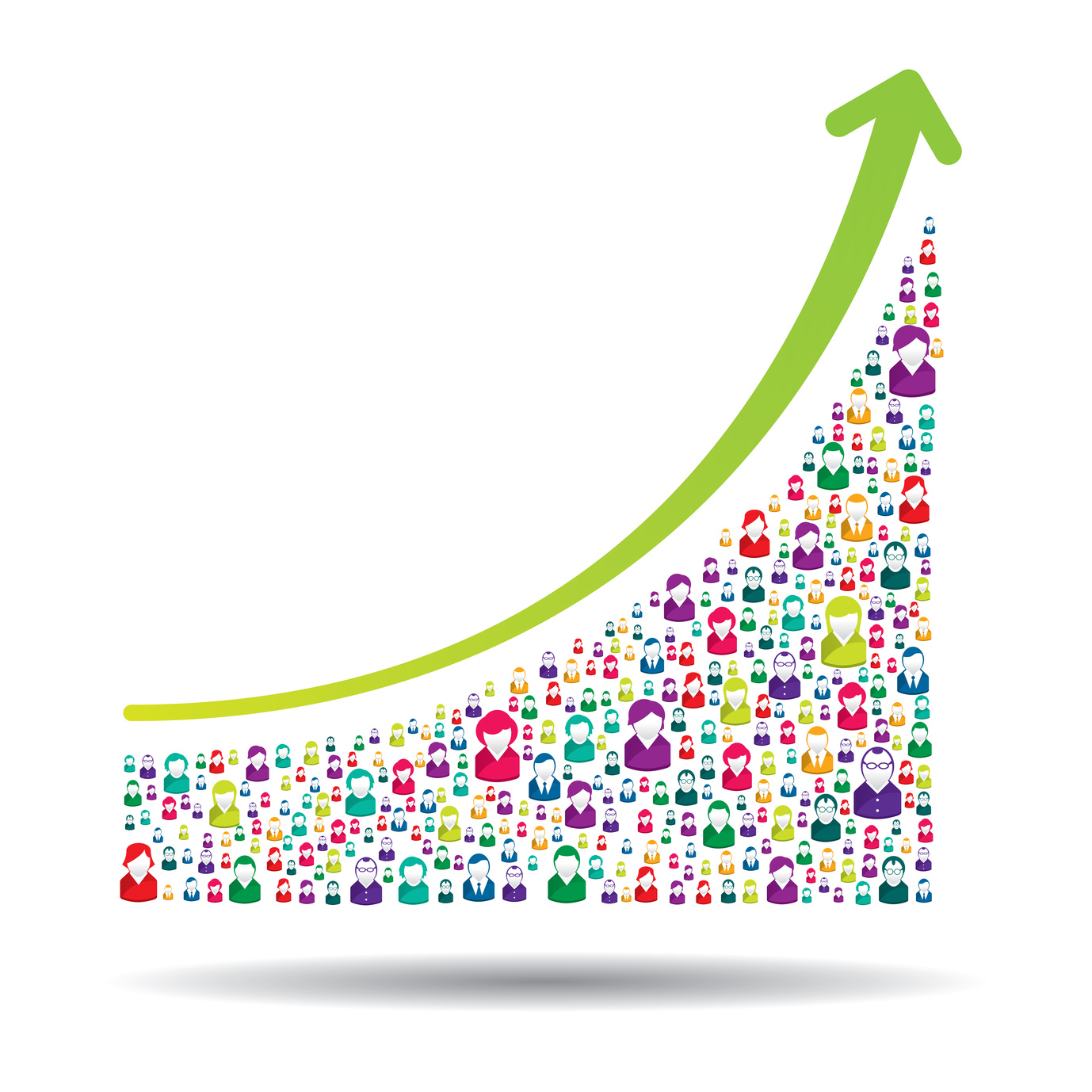 Over the last several years you've surely heard some rumblings about how "job security is dead" and the uncertainty of the modern workplace has sent people flocking to the gig economy. This isn't the whole truth.
There is no denying that the gig economy is on a serious uptrend. Intuit Inc. reported in 2016 that self-employment had risen to 36 percent in the United States—a 17 percent hike in the last 25 years—and the metrics are on track to reach 43 percent by 2020. A substantial chunk of the American workforce is leaving the traditional work track, but is job insecurity really to blame?
According to the same study, lack of viable job opportunities was seldom the reason for going freelance. Of the 55 million Americans that currently identify as contingent, only 11 percent reported joining the gig economy because they could not find full-time employment.
4. There might be a professional travel blogger hiding inside your outer accountant.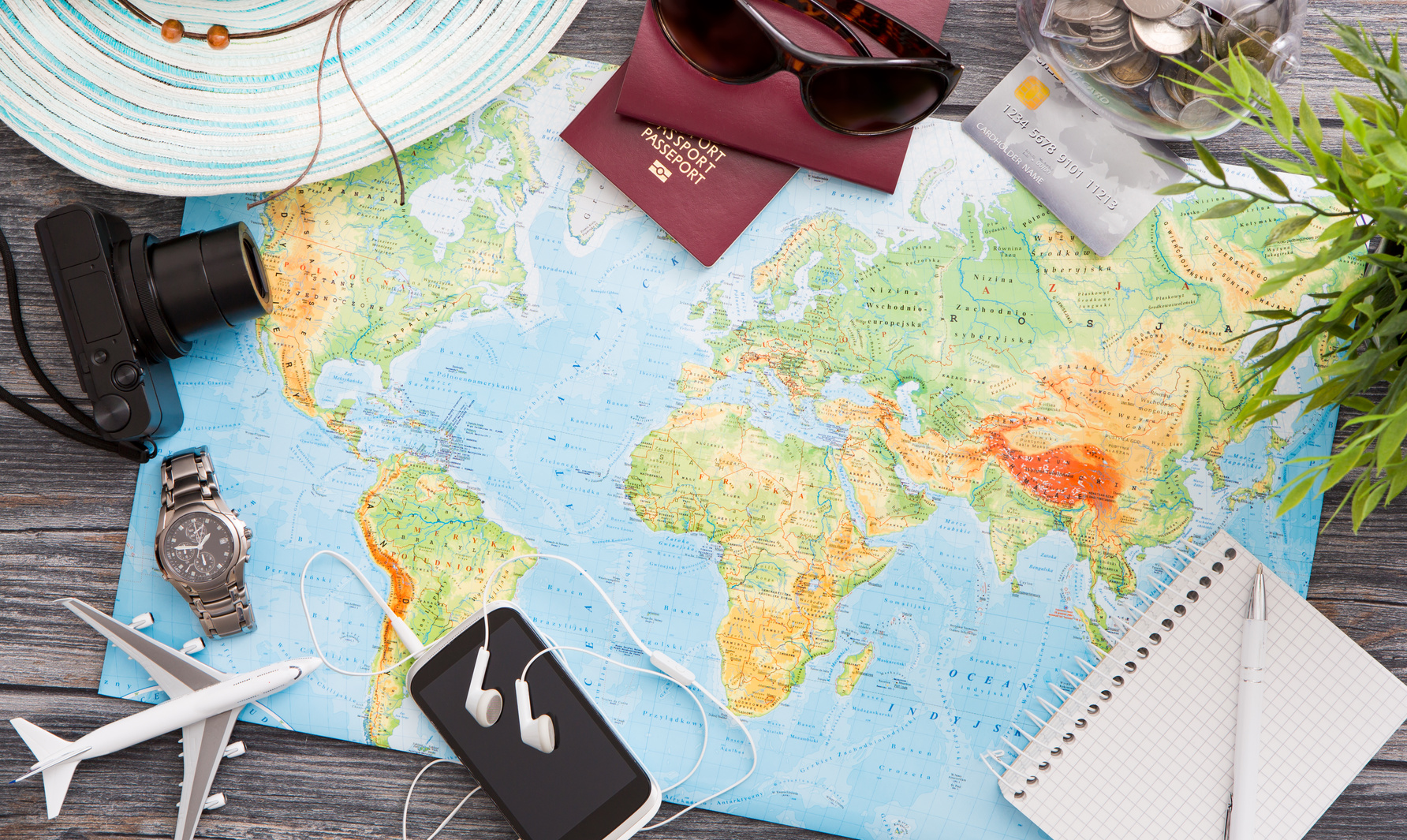 The successful chartered accountant-turned travel blogger known simply as "Bren On The Road" sheds some light on the growing pull of the gig economy, especially for people who aren't fulfilled in their current career paths.
"People assumed I just hated working, but that wasn't necessarily true," says Bren of his decision to leave the career he spent most of his education and young adulthood working towards.
"Others thought I was just lazy. Others thought I was simply proving a point. But it was none of that," he adds. "Instead, it was a deep-seated unhappiness, a result of spending my whole life working so hard for things I had never wanted in the first place."
Nowhere in my university studies was I taught that I should want to manage an ever-growing team of subordinates or work in a "cool office" for nearly three-quarters of my waking hours. These were assumptions that became entrenched in me from the environment I worked in and the creeping sense that there were no alternatives to this lifestyle.
And that's exactly what the 9-5, or more often these days, the 9-8 world is—a lifestyle. As one of my favorite bosses said during my time working in New York, "never confuse a lifestyle for a life."
It would seem that many members of the growing contingent workforce are clearing up their confusion as well.
5. Freelancers and consultants are more satisfied with their careers (and they know they can change them if they aren't happy).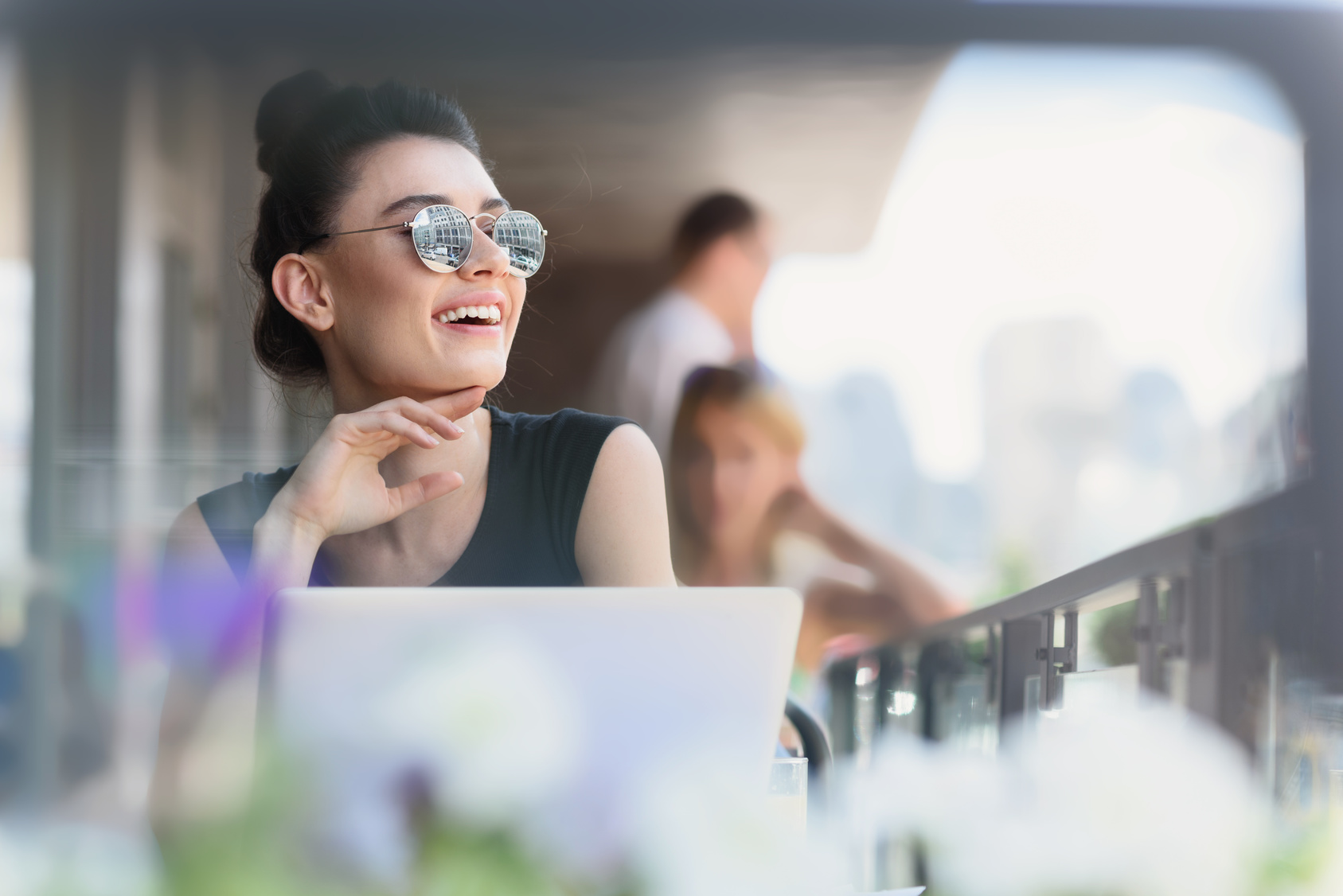 The traditional view of the freelance career as a stop-gap or plan B is gradually eroding. For a rapidly growing sector of the U.S. and world economy, self-employment is simply preferable.
According to Upwork's Freelancing in America report for 2016, 79 percent of American workers surveyed voiced that freelancing beats a career in the office.
Upwork draws this conclusion from three comparative criteria surveyed between full-time freelancers and 9-5 employees: perceived respect, empowerment, and their excitement to start each day. Freelancing outperformed traditional work by a significant margin in all three categories, with the widest gulf being the "excited to start each day" statistic, sitting at 80 and 54 percent, respectively.
When you consider that only 34 percent of employed Americans report being "engaged" in their workplaces (a figure that Gallup emphasizes as an all-time high since they began their tracking in 2011), the reasons for the allure of the gig economy become quite evident.
6. It's hard work, but you'll more likely than not be happier with your change.

Prior to becoming a full-time virtual assistant and solopreneur, Gina Horkey felt the implied entrapment of the working world in a big way, and diving deeper into her financial advisor role did little to mitigate her growing dissatisfaction.
"I was unhappy in my career and, as the breadwinner, I didn't think I had much chance of changing that," says Horkey.
"So I 'doubled down' on that career by enrolling in a professional designation program, pitched a plan to buy in to the larger practice as a whole and still didn't love it," she says.
This is an all-too-common problem for the disillusioned nine-to-fiver. We tell ourselves that we should like what we're doing—that we're privileged to have our current opportunities, and all the while we drive ourselves farther and farther away from happiness. This can be a difficult mental block for many of us to overcome, especially if we aren't currently doing what we really want to be doing.
This didn't stop Horkey, though, who shifted from her newly certified financial planner role to freelance business writer in her late twenties.
"I kept focused, tracked my progress and concentrated on the light at the end of the the tunnel. Through a lot of hard work and a little luck, it's worked out," she says.
Freakonomics author Steven Leavitt also emphasizes the value of change with his findings in a recent coin flip experiment conducted on individuals having a hard time making big life decisions.
"Those who make a change (regardless of the outcome of the coin toss) report being substantially happier two months and six months later," Leavitt says.
Citizens of the gig economy and aspirational freelancers realize that it's never too late to live the life you want to live.
7. More companies than ever before are gearing their staffing strategies towards incorporating freelancers and independent consultants.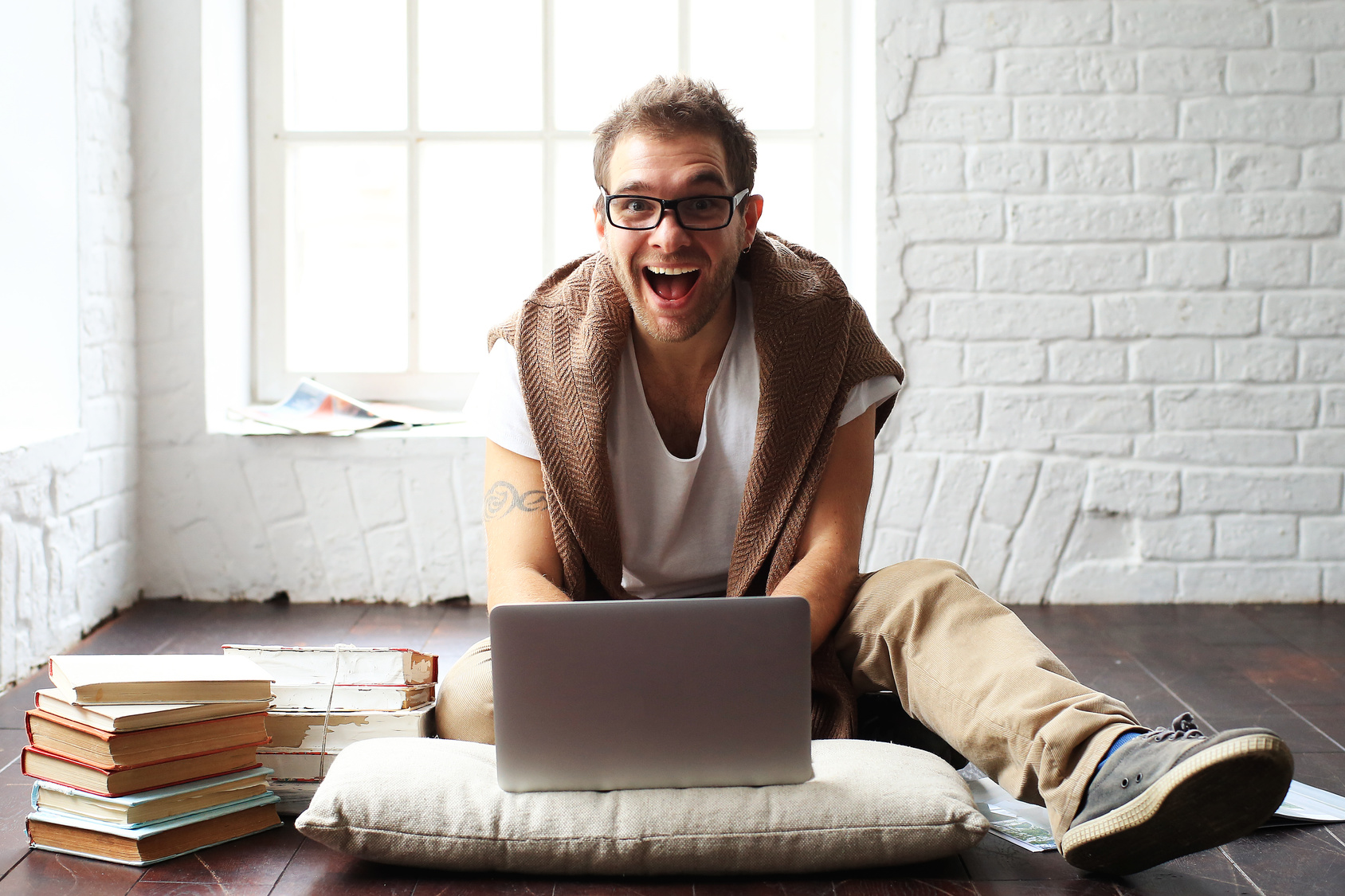 There is certainly growing demand for remote, project-based work, but is the regular working world that supplies this work on board?
The corporate world is becoming more reliant on freelance and flexible workers every year.
85 percent of IT and business executives surveyed in Accenture's Technology Vision 2017 report indicated that they plan to increase their companies' uses of freelancers in the next year.
85% of IT & business execs plan to increase their uses of freelancers in the next year.
Click To Tweet
Why is the freelance demand growing so heavily on the client end? It's very simple, as content marketing consultant Robert McGuire explains in his Venture Beat article on cultivating the freelance workforce, "you get agility, immediate value and dynamic supply."
As a freelance writer who spent a good chunk of time reporting on e-learning and ed tech trends, I can remember surveying article after article on the all-consuming "skills gap" dilemma that afflicted businesses of all sizes. Companies began outsourcing to keep up with talent demands they could not quickly adapt to in-house and have made outsourcing to freelancers an increasing regular means to overcoming skill and time shortages.
8. Resources are abundant for today's freelancers and consultants.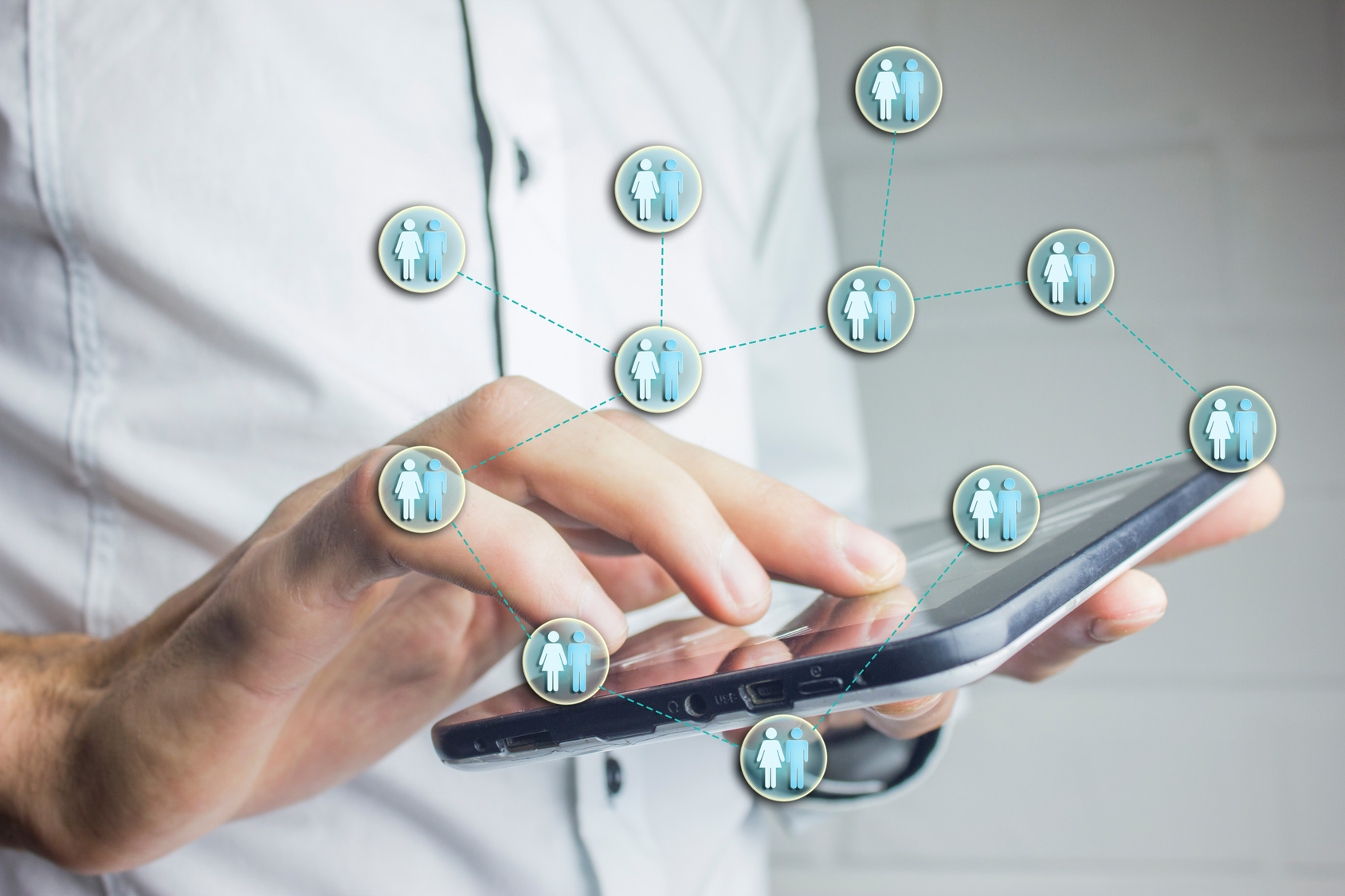 In addition to an increasing number of opportunities freelancers can capitalize on on social media and networking platforms like LinkedIn, these demands have spurred a rapidly growing number of targeted and talent-centric marketplaces that connect freelancers to prestigious projects and lucrative gigs for high-brow companies.
We aren't just talking about the tried and true Upwork or Freelancer free-for-alls and the peanut projects on them that we know well. The currently buzzed about Toptal pulls in over 100 million dollars in net revenue annually and hooks elite top-3-percent freelancers up with dream projects for brands like AirBnb, the Onion, and Gucci.
For these reasons freelancers and employees from all 13 major countries surveyed in The Boston Consulting group's 2016 Job Seeker Trends survey cited online job sites as their most useful tool for landing work.
If you don't feel that you're in demand, you haven't put yourself out there.  
If you don't feel that you're in demand, you haven't put yourself out there.
Click To Tweet
9. IF you want change, the time is now and you have the power.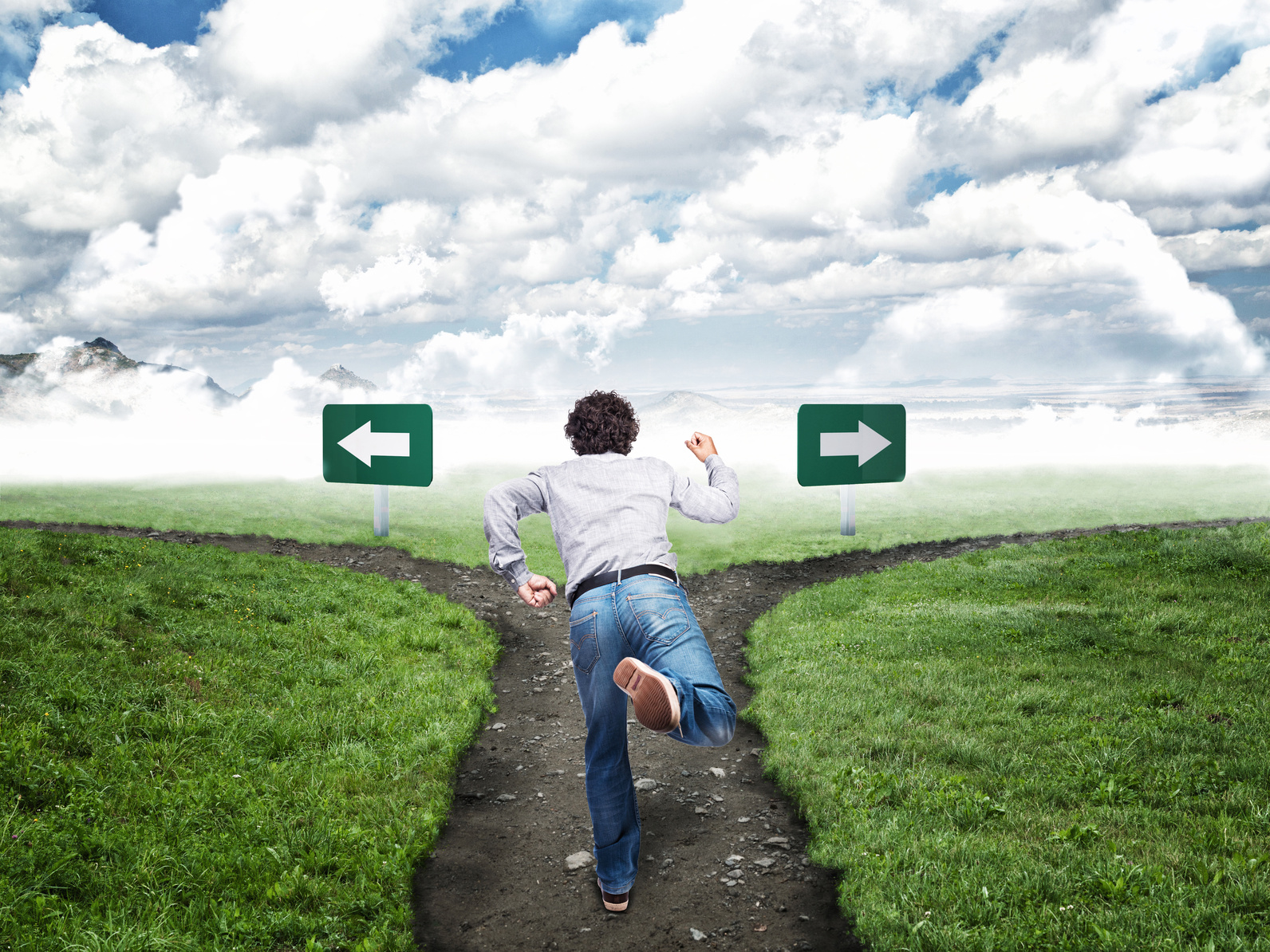 So what have we learned here? Well:
The gig economy isn't a penal colony for the "unemployable"

Job security isn't historically unstable—many people just prefer freelancing

Freelancers are in greater demand for high-level work than ever before

Between online marketplaces and social outlets, freelancers have more opportunities for project-based work than ever before
So should you go freelance? Art Anthony frames the question of the freelance career very effectively in his recent post on the digital nomad lifestyle.
"I've always been of the mindset that, with a few exceptions, you're probably already doing what's best for you," says Anthony.
If you're fully employed in an office setting and love what you're doing, then don't let the gig economy buzz distract you. Keep a good thing going and own your happiness.
However, if you are deeply dissatisfied with your current job and are curious about the freelance life, you will only gain from your experience in the gig economy.
You will liberate yourself from a work environment that stifles you, you will learn a great deal about yourself and what it truly means to be a business professional, and you may even achieve your wildest ambitions. Give yourself the chance to have the career you've always dreamed about.  
Are you an aspiring freelancer? What's holding you back?
Audience Building for Freelancers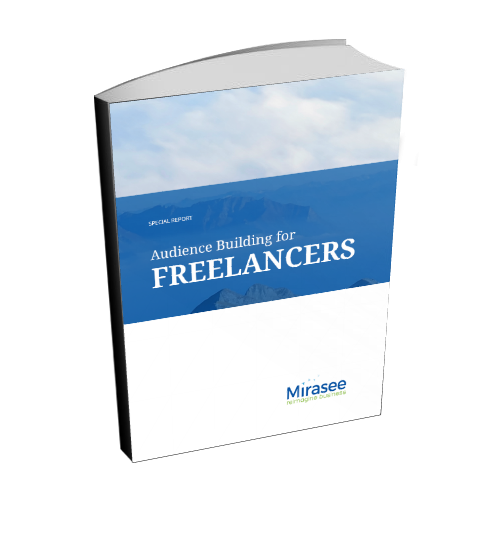 Get a steady stream of clients by building your very own audience!