The Secrets of Email Marketing Best Practices (Marketing Insights Podcast)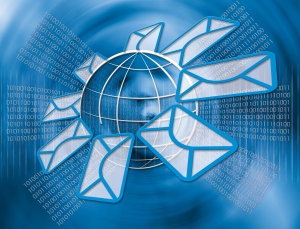 You've probably heard that as a marketer, there is one skill you should develop above all others: email marketing.
I wish that we were all standing in the same room right now, because if I said: "By a show of hands, who has heard that 'the money's in the list!'" we could totally do the wave.
Email Marketing has been, is, and will likely continue to be one of the most powerful and profitable ways to connect with your audience and turn interested people into paying customers.
There is a ton of information out there about how to make the most out of this tool – and today, we'd like to go over the basics – what email list marketing is, what the best practices are, how to get started, and how to turn your new subscribers into loyal fans of you and your work.
Distilled Wisdom
Email Marketing best practices are all about connecting with your audience in a format you have control over – email.
Generally, people make the mistake as treating their list as a value bank – a resource they can extract attention, actions and sales out of. The opposite is true – your email list is a resource you should nurture, develop and consistently give more value to then you want to get out (even if it's a small list).
You should be sending your email list interesting, valuable information and resources different from those found on your blog. There has to be a good reason for them to be on your list, and they have to have a reason to open your emails, and engage back with you once they do.
You should email your list as often as you have something of value to tell them – you never want to be in a position of just sending "filler" content for the sake of sending a message. Have a reason!
At Mirasee, we have great engagement on our email because we solicit engagement, and work hard to make sure that the people who receive our emails really want them – going so far as to suggest they unsubscribe if they don't like the content or frequency.
If you don't currently have a mailing list – take three hours and start one! A service like AWeber makes it pretty easy to collect emails and send your messages. Create an amazing first impression incentive that solves a problem for your reader, and write a few emails to get them used to engaging with you. If you already have an email list – when is the last time you looked at your open and click through rates? See if there is one point at which people seem to "drop off" from opening and responding to your messages, and make alterations accordingly.
Email marketing is one of the most important things you can do for your business – so take the time – three hours at the very least, to get things up and running smoothly.
(Check out this post for bonus email marketing tips.)
I'd like to know – do you have an autoresponder sequence? What about it works the best for you, and what do you think you should change?