100+ Amazing Online Learning Statistics for 2023
Emjae Williams
Online courses are in higher demand now than ever before.
As a course creator, you want to ensure that the content you create hits the mark and has the right impact. The success of your course depends heavily on the groundwork you do before producing it.
In order to make the best possible decisions, you need to be aware of online learning statistics and trends. This allows you to create content that meets your niche's specific needs and that you feel confident about sharing.
Understanding the data is particularly crucial in 2022 as there have been major changes in the last two years as a direct result of COVID. There are more course creators, more platforms, more users, and a greater demand for diverse content.
We've compiled a list of more than 100 statistics you should take note of when creating or revamping your next online course.
General Online Learning Statistics for 2022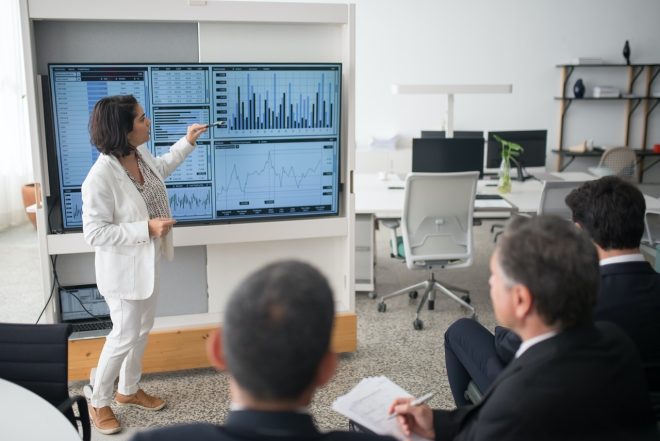 Online learning was already a booming industry, long before COVID made it such a necessity. Here's a look at the growth it has experienced over the last few years and its expected progress.
Since 2000, the online learning industry has grown by 900%
It is expected that the online course industry will exceed $243 billion U.S. dollars by 2022
eLearning gamification will reach $1.8B USD by 2023
Business-related courses are top-ranked being chosen by 46% of online learners
Mobile learning is one of the fastest-growing sectors and will reach $80 billion by 2027
Producing e-learning courses uses 90% less energy and produces 86% less CO2 emission per person when compared to face-to-face courses
Microlearning (short, targetted lessons that generally make a up a larger course) saw a 700% increase in usage
The average completion time for microlessons is 7 minutes
With approximately 5 microlessons making up a micro-course
Learners will retake a microlesson an average of 5 times before the information is retained in their long term memory
Retention rate is up to 90% as opposed to the 60% retention rate seen in traditional learning
Social learning (learning with and/or from others) increases course completion by 75%
A European study showed video, curated, micro-learning, and mobile content to be the highest-rated form of educational material
The growing need for a cost-effective learning solution has resulted in a higher demand for cloud-based learning management systems
E-learning can increase knowledge retention by up to 60% compared to the rate of retention in face-to-face learning which falls at about 10%
85% of online learners reported that their e-learning experience was as good as or better than face-to-face lessons
73% of organizations believe that e-learning gives them an advantage over their competitors
About 67% of US college students use a mobile device to complete all or some of their course material
Only about 21% of these students would choose not to use a mobile device in their studies, even if given the opportunity
The main appeal of online learning for employees are the ability to learn at their own pace (95%) and not having to travel for training (84%)
Global E-Learning Industry Statistics
Overall, the global community has taken well to online learning, though some markets have seen greater growth than others. There are a few markets in particular with paying special attention to.
The global e-learning industry will be worth 325B USD by 2025
The US market alone will grow by $72.41 billion between 2020 and 2024
Countries worth paying special attention to are Thailand, the Philippines, India, and China, with a more than 30% annual growth rate
The K-12 online learning market in China has grown 20% since 2017
Germany is also a strong contender with an annual growth of 8.5%, holding the largest market share in the European market
4.4 million households within the US lack access to online learning tools
The US and Europe markets currently make up 70% of the world's online education market.
The main drivers for online learning in North American and European markets are an increase in demand from the healthcare sector, a rise in content digitization, and switching from a learning management system (LMS) to cloud-based systems
In the Middle Eastern and African markets, this growth is being driven by an increase in government programs and greater connectivity
While the Asia Pacific and Latin American markets attribute their growth to a rise in higher education sectors, the upgrading of corporations training programs, and a surge in demand for online English courses
The main obstacles, globally, are connectivity issues, lack of peer-to-peer interaction, and challenges with adaptability
95% of students in Switzerland, Norway, and Austria have easy access to a computer in order to complete virtual lessons
On the other hand, only 34% of students in Indonesia have similar access
Globally, more than 40% of students do not have access to the internet within their homes
The global learning management system industry has seen a 19.1% annually
The LMS market is expected to grow to $29b USD by 2026
Kajabi is the fastest-growing course creation platform, powering more than 100,000 businesses
Online Course and MOOC Statistics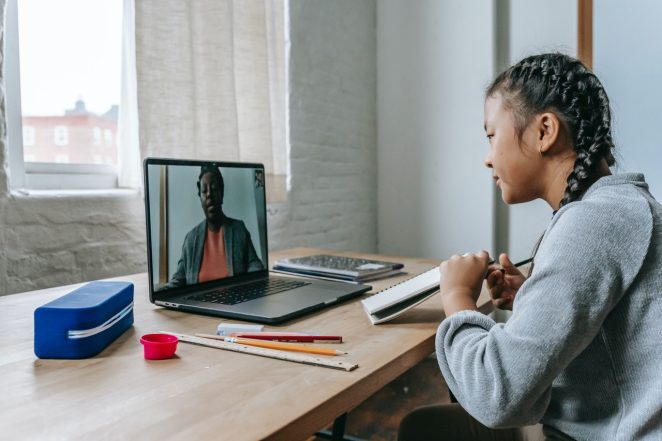 Massive open online courses (MOOCs) offer students unlimited learning opportunities. These courses are free and provide learners with a great way to learn valuable information while offering course creators insight into what content is in high demand.
The MOOCs market is currently worth $5.16 billion
The market is estimated to grow annually at around 32.1 percent by 2025
By 2027 it will be worth $63B USD
The US market alone is expected to contribute 25.33B USD to this value
Only about 47% of students globally are aware of MOOCs
Despite this, there was an increase with 60 million new learners utilizing the tools
30 million of these new learners were enrolled with Coursera
40% of MOOCs are in categories that are easily monetized such as business
The top MOOC providers are Coursera (97 million learners), edX (42 million learners), Swayam (22 million learners), and FutureLearn (17 million learners)
About 500 new micro-courses were added to MOOCs
Roughly 41% of these courses were focused on business and technology
Only 2.9% of these courses were mathematic related, making this the lowest focus area
Among the most popular online degree courses are business administration and criminal justice
59% of the largest enrollment institutions say online courses are a major revenue generator
45% of Chief Online Officers hold this same view
After converting to online courses for employees, IBM saved $200M USD, Dow Chemicals saved $24M USD and PayPal decreased employee training costs by 25%
At least 6 million students have benefited from virtual reality (VR) courses with the inclusion of VR expected to increase
Online courses are about 50% less costly than their traditional counterparts
Only 34% of learners who start technology-related courses follow through to completion
60% of learners cite affordability as their main concern when choosing an online course
72% of educators focused mainly on the demand for a specific subject when considering what course to offer online
Online courses can be completed in 60% less time than in-person courses
Online Education Statistics
Perhaps the greatest impact online learning has had in the last 2 years is on early education as it quickly became the main source of instruction for younger learners. There have been great improvements but due to unequal access, there might be a long-term negative impact.
49% of full-time educators received training in e-learning delivery
While 36% of part-time educators received that training
43% of students use online learning platforms to assist them with completing assignments
Students taking online courses learn 5 times as much information per hour when compared to face-to-face instruction
60% of students stated that online education helped them improve on their soft skills
With 85% of those respondents citing critical thinking and problem-solving as their most developed soft skills
By the end of 2020, 46% of K-12 students were exclusively being taught online
While 23% were receiving hybrid lessons (a combination of both online and in-person instruction)
About 6.9 million American students now take at least one online course
For 34% of students, online courses are the preferred method of learning
3% of students said they only found their chosen field of study online
64% of middle schoolers in America use digital learning tools as a part of their everyday studies
Similarly, 63% of high schoolers use these tools
Elementary students represent the smallest group using digital tools at 45%
In America, there was a disadvantage in accessing online courses with 23% of Black and 25% of Hispanic students not having internet access at home
70% of instructors cited concerns about the inequity of access to material amongst learners
32% of parents had concerns about their children falling behind
Despite these concerns, the average student retention rate for e-learning courses is found to be 3 times higher (35% to 60%) than face-to-face learning
Corporate E-Learning Statistics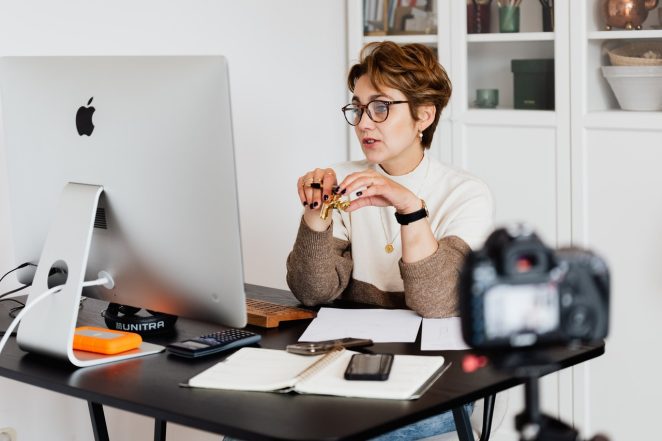 Though some businesses have been hesitant to incorporate e-learning, the statistics show astounding benefits. Most companies have seen an increase in profit, lower training cost, and higher retention rates.
The global Corporate learning market size is projected to increase at a compound annual growth rate of over 13% between 2021 and 2025
Corporate e-learning is rapidly growing due to an increased need for short courses and training geared towards employee development
It is expected to grow by 250% over the next 3 years
Companies in the US have seen an increase in profit by 42% by incorporating online courses
Organizations that incorporated online learning saw an 18% boost in employee engagement
The industry is set to reach a market size value of USD $37b by 2026
Approximately 40% of all Fortune 500 companies have incorporated some form of online learning
90% of corporations use online learning for their employees
Europe is expected to be the slowest growing market between now and 2024
Asian-Pacific (APAC) region is the fastest-growing marketing, expecting 40% of global market growth
Despite this, the South American market is predicted to be the best performing marketing during this same period
Companies utilizing comprehensive learning tools have seen 218% higher revenue per team member and 24% better profit margins
The average employee only needs 24 minutes or 1% of their workweek for learning
65% of millennials chose their current job because of the opportunities for personal and professional growth
68% of employees cited training and development as the most important policy within their companies
E-learning is one of the top training tools used by organizations
Companies can save up to 70% of their employee training budget by using online courses rather than instructors
E-learning has been shown to increase employee retention rates from 25% to 60%
90% of companies began to incorporate learning platforms into their employee training exercises in 2020
84% of Learning & Development leaders believe it is crucial to incorporate learning into widely used corporate software such as Trello or Microsoft Teams
The Impact of Covid-19 on E-Learning
COVID-19 has had a direct impact on almost every aspect of our lives, particularly the way we consume content. Since 2020, e-learning has seen huge uptake and the market is ripe for new approaches and information.
Over 1.2 billion students in 186 countries were affected by the closures of schools in 2020
Demand for e-learning has grown by 400% since the outbreak of COVID
94% of organizations in Europe have changed their learning priorities as a result of the pandemic
With only 5% thinking that their learning approach will ever go back o the way it was before the pandemic
There was an 82% increase in the demand for e-learning from senior stakeholders within organizations
And a 71% increase in the demand from the end-users or course learners
97% of college students switched to online courses at the onset of the pandemic
There was a 1.8% decrease in international student enrollment in US schools when compared to enrollment rates before COVID-19
With 40,000 international students postponing enrollment after the outbreak
Udemy saw a 1000% increase in enrollment for courses addressing health and wellness, particularly anxiety and stress management when compared to the same period in 2019
46% of students reported that they would take some or all courses online post-pandemic
33% of higher education institutions stated that they would continue to offer courses partly or exclusively online post-pandemic
In May 2020, 31% of instructors thought that online learning was ineffective
By August 2020 this number had decreased to 21%
Similarly, in May 2020 only 39% of instructors believed in the effectiveness of online learning
This number rose to 49% within just 3 months
The most popular complaint between both students and instructors was the limited engagement and interaction between the groups as a result of social distancing policies
71% of instructors viewed increasing engagement as their top priority when planning future lessons
WhatsApp was the primary means of communication and conducting lessons during distance learning (72.2%)
Approximately 48% of students had connectivity issues, reducing their ability to participate in lessons
ChatGPT and the Future of Online Learning
Before we wrap things up, we'd like to address the elephant in the room: how are AI tools like ChatGPT impacting online learning?
There's no question that ChatGPT has shaken up the world of online education. It's allowed course creators to plan and create online courses in record time. And unfortunately, some bad actors have already begun using ChatGPT to churn out loads of low-quality courses which they then sell at low prices. But there are long-term consequences to this approach, because ultimately information-based courses will become virtually worthless.
The good news is there's an entirely different model of online courses that is thriving, and will continue to do so. You see, when people are totally overloaded with information, their focus begins to shift to transformation. They don't want content alone, because most people are unable to reach their goals by reading or watching content.
For this reason, in the near future, the only online courses people will want to buy are those that give them access to true subject matter experts who help them to achieve the transformation they want.
Here at Mirasee, we refer to these types of courses as hybrid courses – those that are built on actual expertise and deliver real transformation.
These courses are the wave of the future, and we want you to help you ride that wave. That's why we've designed a free Bootcamp to help course creators get up-to-speed on hybrid course principles. If you'd like to learn more about the process of developing profitable hybrid courses, we invite you to join the Bootcamp. 
Let's Start Building Your Online Course!
In our FREE Hybrid Courses Bootcamp, we'll walk you through how to transform your knowledge and expertise into a profitable online course… one your students will love.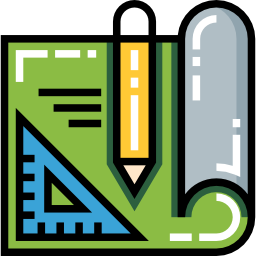 Sources: