The New Face (and Faces!) of Mirasee
Danny Iny
The times, they are a-changing.
Or so the song says… and it's definitely true for us here at Mirasee.
This blog is almost exactly two years old, and we've come a long way since those early days of me and Peter working together on a fun little side project. A lot of things have changed since then, and I'd like to share some of the highlights of the biggest things that have happened, and are happening as we speak.
Now, I should be up-front and tell you that this post is different from the stuff that we usually publish; there's no marketing advice here, and nothing that you can go and apply to get results in your business.
But we owe it to the people who've followed us for such a long time (and those of you who've joined us much more recently, too!) to share a bit of our journey with all of you.
Starting with the very beginning of Mirasee, before there was even a blog…
The Early Days of Danny & Peter (and Megan)
Mirasee actually began in July of 2009, almost a full year before the blog went live.
It started with me and Peter in a coffee shop in downtown Montreal. We had known each other for a while, and we knew that our values were aligned, and we were on the same wavelength in terms of what marketing is really about, and how to teach it to entrepreneurs and business owners.
So I pitched Peter on the idea of creating a training program. I told him that it would be simple – we'd throw something together and see if we got some traction, and it shouldn't take more than a few weeks (I dug out my notes from that meeting, and I actually ball-parked 28 hours for the whole project).
Well, he agreed, but it didn't pan out quite the way that I expected; about 2,500 hours and one year later, Peter, Megan and I finished the Mirasee Audio Coaching Program (which we've since rebranded as Marketing That Works, and which remains our flagship marketing training).
When the training program was done and ready, we realized that we needed a way to reach some customers, and launched the blog (and yes, in case you're wondering, this is completely backwards, and not at all what I would recommend to anyone, or do myself if I had to start over!).
We soon learned, though, that a blog by itself doesn't do all that much – you need to find a way to get in front of the right people.
Engagement from Scratch! and Write Like Freddy
That's when I turned to Jon Morrow and his Guestblogging training program.
I started with a single guest post on Copyblogger, followed by a second on Problogger, and pretty soon I was on a roll, writing over 80 guest posts in less than a year.
Those guest posts turned into relationships, and as I started to build some momentum, I realized that a lot of people were struggling with this single question: how can I build an engaged audience from scratch?
I had part of the answer, but not the whole answer, so I reached out to all the big bloggers that I had connected with over the past months, and asked them to contribute a chapter about their answer to that question. One thing led to another, and Engagement from Scratch! was born.
At the same time, I was getting lots and lots of questions about how I manage to do so much writing. Eventually, the dots connected in my head that this is something I might be able to teach people, so a couple of months after the book launch, I enrolled the first class of students into Write Like Freddy.
Those were heady times – there was a lot going on, and not just for the business…
Things Change, and So Do Our Priorities (Goodbye, Peter)
Along the way, Peter and I both hit some very exciting personal milestones.
For me, the biggest milestone was my wedding, on September 10, 2011 (almost exactly a year ago – our first anniversary is in just a couple of weeks).
For Peter, it was the birth of his son Thomas, just over two years ago (around the same time that the blog went live).
Now, I've heard people say that when you have a child, your priorities change, and that was definitely the case for Peter (read this post for a very powerful account of everything that was happening for Peter). We tried to adjust schedules, and we tried to bring him back into Mirasee after having worked mostly "in the background"… but it never really stuck.
So a few months ago, we had "the talk" – we agreed that this just wasn't working, and it was time to go our separate ways. It was really hard; I respect Peter's priorities, and we left on good terms, but it still felt like losing a dear friend.
If circumstances change, I'll welcome him with open arms.
I hope that day comes soon.
New Challenges, and New Faces (Meet Robyn and Amanda!)
Mirasee wasn't standing still, though – between our content calendar here on the blog, all the excitement about Naked Marketing, and some of the other stuff that we've got coming in the next few months, it was very clear to me that even a superwoman like Megan has her limits, and we needed to get some extra help.
So in July, right after my birthday, I bit the bullet and posted an ad on Craigslist to hire a "Marketer's Assistant."
The hiring process was very thorough; several email screenings, a written exercise, a rigorous behavioral interview, three assessments, and conversations with three references. All told, it took me about three hours and fifty dollars for each candidate that made it through the process.
But it was absolutely worth it; less than a month after that ad went up on Craigslist, two new faces were added to the Mirasee team.
You'll be hearing a lot more from Robyn and Amanda over the coming months, but in the meantime, let's make some quick introductions: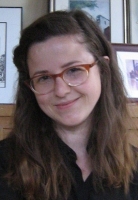 Amanda Durepos is a Fine Arts graduate with a recently-discovered interest in software development. She found her passion for the internet and social media when reading about Google's history and evolution, and is excited to bring her varied experiences as an artist, gallery curator, and freelance blogger to create something amazing for our readers and students. In her spare time, Amanda collects and dissects vintage textbooks for her collages, and she is a proud member of Montreal Girl Geeks – a place where she can express and continue to learn about her inner nerd.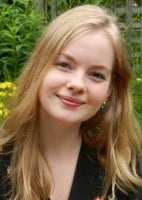 Robyn Crump joins our team with a wealth of very diverse work experience that she accumulated while saving up for a year of travel (and study) in Europe. Originally from a small town outside of Toronto, Robyn is excited to be working with the small businesses and entrepreneurs that come to Mirasee for advice, training, and support. Robyn does freelance graphic design on the side, as well as reconstructing and redesigning used furniture, clothing and accessories.
You'll be hearing a lot more from Robyn and Amanda over the coming weeks and months, but in the meantime, please join me in welcoming them to the team with a comment below!
I want to say "thank you" to everyone who's been with us along this journey – whether the whole time, or just for a chapter or two.
It's been a wild ride, and it's about to get even better – and we're so excited to share it with you!