Ask the Readers: If you Had to Get 80k More Subscribers in the Next 6-12 Months…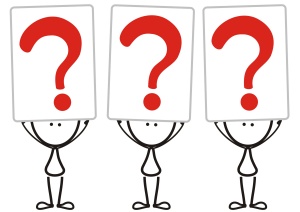 I've got an interesting Ask the Readers Question for you this month.
A couple of months ago, we discussed – at length! – how to increase traction on webinars – and I know that for us at Mirasee, it was hugely valuable and illuminating.
We came to the conclusion that webinars are wonderful – but they aren't everything.
Let's back up a little bit…
Here's where we are right now at Mirasee: the process we teach so far has 3 "rungs" on the ladder of growth:
Participating in Communities; this is blog commenting, forum posting etc., and it's the best way to get some exposure and go from 0 subscribers to 100, or maybe 200.
Contributing to Communities; mostly in the form of guest posting and other content contributions, and this is the best way to go from 100-200 subscribers to 1,000-2,000.
Co-Leading Communities; through co-promotions, joint ventures, webinars etc., and this is the best way to go from 1,000-2,000 to 10,000-20,000.
This ladder works really well because it builds the relationships that you need to support you at the next level, and we teach our students that (after the first level, which shouldn't take more than a few months of concerted effort), their guideline in terms of when to switch strategies should be aim for 10-25% subscriber growth month over month; if they're aiming for more than that, they're probably asking for someone to take a chance on them that they haven't earned, and if they're aiming for less than that, they've probably reached a point of diminishing returns on the strategy.
There are exceptions of course, but on the whole, all of this is pretty accurate and effective.  🙂
Now – here's where we are: what should happen after Co-Leading Communities?
Right now Mirasee is hovering around a little over 20,000 subscribers, and we are seeing diminishing returns on partner webinars – although they are still very valuable and profitable – they aren't likely to give us the growth that will lead from 20,000 to 100,000 or 200,000.
So what's next on the ladder?
Is it SEO? Leveraging all the content that we've created along the way?
Is it PR?  Leveraging all the thought capital that we've created?
Is it something else entirely?
One very important thing about the ladder is the idea that each rung is built on the traction that you gained in the previous one, and paves the way for the next – so a good next strategy wouldn't be just any strategy – it will be one that flows logically and organically to a certain extent from where we are now.
So – you know we've got some very good minds over here – but the more brains on a problem, the better the answer will be! What do YOU think a good next step for us at Mirasee would be?
I'm so looking forward to what you have to say! Let us know in the comments!