Can You Send Direct Mail to Hundreds (or Thousands!) of People… for Free?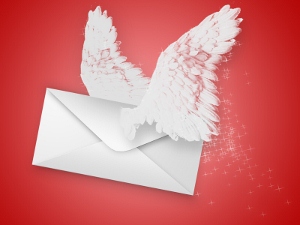 Yes, you can.
You want to get your message out around your city or state, but like many entrepreneurs – you're short on cash.
You could do you do whatever most people do and put it off until later. OR you could get a little creative.
I'm hoping you chose to get creative because I'm going to tell you today how you can run a direct mail campaign in your area for nothing but the cost of your time – AND build relationships with fellow local business owners while you're at it.
But first, a little story:
Back when I was in sixth grade, I sold baseball cards at local baseball card shows.
My friend and I would split the cost to rent the table for the day. My friend sold his cards on his half and I sold my cards on my side.
A couple of times we had a friend come for half the day and he had a few cards, so we split the cost of the table three ways.
Do you see where I am going?
I paid half the costs most of the time, and one-third of the costs now and then.
Half is Good. A Third is Better. But How Do You Get It For Free?
If you've ever seen a direct mail postcard – maybe from a real estate agent, you'll have noticed that there is usually just one company saying something on it.
Now think about how you respond to those cards when you get them – sure, a bunch of people will throw them right out – but most will at least take a look at the front and back to see if there's something interesting.
Interesting could mean different offers on both sites – different texts and fonts and messages are a lot of visually interesting than one cohesive one. A little more jarring, maybe – but captivating copywriting can help you there. 😉
So you're going to add interest by sharing the space on your direct mail post card.
Let's say that you want to mail 1000 people.
You would normally pay, lets say, 65 cents apiece, between cost of printing the postcards and the postage.
It will cost you $650 to do that mailing.
You might be saying… "That's great Eric but I don't have $650 for the mailing right now."
Didn't you read the title? This is going to be free. 🙂
When you look at a jumbo sized or large postcard (or small postcard, but you have more room for your company message with a large one) think of it as having three distinct parts: The front section, and two sections on the back – half and half.
In our scenario, the front section is yours – and the two back sections – you'll be offering to other local business owners who you want to build relationships with, and who have similar customers.
You could split the card into more sections, but I've found three to be the most effective – it provides the most value, and saves you time on coordinating with people.
You approach the businesses you want to partner with and explain that you are mailing a group of local residents in your area and normally a mailing like this would cost  $650 or more, but you're willing to give them half of the back for $325. This is a good deal because – even though you aren't offering half of the total space – you are doing all of the legwork, and getting a better price by ordering a large amount than would be possible by ones self.  (Please keep in mind, that making up the whole of the price  from your partner businesses is totally optional – and you can pay a portion as well – the size of your front section can compensate you for your time in arranging everything – it depends on your relationships!)
Let your partner businesses know that, aside from creating the ad (which they have to provide to you!) you'll take care of absolutely everything – assembling the ads, making the order, checking the proofs, confirming delivery – the whole nine yards.
Heck – if you're a designer – offer to create the ad for them as well! Charge a little more – or pay a little less yourself – either way – make sure you're compensated for all of the value you're providing.
This is a win/win because while you get your mailing paid for – they save a ton of time organizing things – AND your businesses can all complement each other in what they offer on the postcard. Teamwork at it's best.
Build Relationships – Save Money
Do you see how just a little twist on a simple direct mail campaign can save you hundreds of dollars, and make you valuable new business connections?
Lowering the cost of your advertising is great for your margins – because your cost per lead is dramatically lower. (Or free!) This will make you happy – any business parters happy, and any investors ecstatic!
It also frees up your marketing budget for bigger and better things.
Don't stop with direct mailings either! This same technique can work beautifully with magazine or newspaper ads, flyers, brochures and posters. If you can share the sapce – you can share the cost.
One tip I've found hugely effective for getting a good deal on magazine ad space is letting the rep know that I'm working as an "in-house agency." This has gotten me a break from 10-20% because I'm bringing more business to the publication. Going one step further, and letting them know of your experience with direct mail marketing means that you will be tracking the response you get from the advertisement in their magazine, and will be able to provide them with valuable data. This can increase the percentage of the discount they give you.
Of course – when you can negotiate a fantastic deal in a magazine – that means you're making a much more appealing offer to a partner business to share your ad space – so you can easily get a few partners to take on the lions share, or all of the financial cost. Your share is the in-kind negotiation and organization.
So Do You See the Possibilities of Partnership in Advertising?
You should never let a financial downtime, or slow month keep you from expanding your marketing efforts.
You should also never let the opportunity to create a new business relationship – with an ad rep, with other local companies, with suppliers go to waste. Take the time to reach out. Use your brain to find ways to reduce and share costs. Get good at making offers.
The next time your business has no customers, your phones are not ringing, and your business looks dead, just think…
"From now on the only dead things I want in my business are the faces of dead presidents as they fly into my bank account thanks to all my new clients and customers."
Then step out of your comfort zone and make it happen.
Get Started Today!
Think about the businesses in your area whose market is similar to yours – or whose products and services your market would be interested in.
Do you research to find the best deal on direct mail providers.
Then just start contacting local business owners you want to work with until you find your first campaign partner.
There's no need to wait – you don't have to have a big advertising budget to see big benefits.