Get to Know How SEO Works!
Note from Danny: I've got two big pieces of news to share. The first piece of news is that this is our 100th post. It really snuck up on us, too – almost missed it. 🙂 The second piece of news is that I'm moving into my new condo today, and will be without internet until sometime on Monday. So please leave comments, but I'll only be able to respond after that. 🙂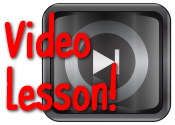 You've probably heard of SEO, or Search Engine Optimization. You've probably even decided that you need it. There are a lot of companies and individuals offering SEO services to small business owners, and much of the time they make it sound a lot more complicated than it needs to be. Why do they do this?
Because the less you know about SEO, the more they can charge for it!
Well, that's not how we roll here at Mirasee – we think that the more people know the better. So, what follows is an explanation of what SEO is and how it works in the simplest terms possible. You may not want to do your own SEO after reading this, but at least you'll know enough to make sure that whoever you hire to do the work for you isn't ripping you off.
Fundamentally, SEO is about getting found on the internet.
Most people use search engines, like Google (which is as close to being the only game in town) to find the information they're looking for, and search engines  can only succeed if they provide relevant information to the people searching. If they don't give you the information that you're looking for, you'll switch to a different search engine, and they'll be out of business!
For example: when you search for 'banana bread recipes' you don't want a bunch of pictures of banana bread, or stories about how much people like banana bread, right? You want instructions and ingredients for how to make banana bread. A good search engine will be able to direct you to websites that have exactly the information that you're looking for.
So how do they do it? Each engine has a different algorithm, but they all work more or less the same way, sorting through the sites they know about and giving you a list of the "best" ones.
So how do they do that?
Well when the internet was young, all they did was "ask" a website what they were about, and took the website at their word. The search engines "asked" by reading the content of the website to see what the website was about. It didn't take long for crafty website owners to learn that they could get a high ranking (that is to say, appear at the top of a list of search results) by "stuffing" their website with popular keywords.
For example, if I wanted to sell something to teenage girls, and teenage girls often search for "Kanye West", I could just stuff my pages with the words "Kanye West".
This isn't good for searchers, because it means that they aren't finding what they're looking for. So the search engines had to find another way of determining what a website is really about.
Imagine for a moment that you're back in high school. How do you determine who the most popular person is? Do you ask each and every individual if they are the most popular? No – you talk to people and see who they talk about. The online equivalent of this is to see how many other websites are linking to yours.
Google can't trust your site's word in saying that it has the best content for a given topic or keyword, but if a whole bunch of other websites think that your content is good enough to link to, that's a different story, and Google will believe it!
Seen in this light, it's pretty clear that SEO is really about developing content that is good enough that other websites will believe that their visitors will benefit from it. Good enough to link to.
So how do you do it?
Well, you have to decide what keywords you want to rank highly for. This takes a bit of research, but don't worry. It's not as complicated as it sounds. There are some great keyword research tools that make this easy, and some of them are even free!
Next you need to get other sites to link back to yours. This is an art in and of itself, and it can be time consuming. Just how other websites link to you is important as well. What terms are they using in the link text? Are they terms you want to be associated with? Have you decided what terms you want to be found in searches for?
Your best bet is to make sure you have really relevant, useful content that will be valuable to people, so that other websites will be eager to link back to you. You can also submit content to other websites, blogs, video sites and e-zines that will contain a reference link back to you.
For the moment, just remember that SEO is really just about getting found on the internet by having content that is good and valuable – not just in your eyes, but in the eyes of the rest of the online community as well . That's it – that's all there is to it!
Want more lessons and tips like this one? Subscribe to the Mirasee.com blog, or sign up for our FREE Seven Day "Business Fireproofing" Video Course!