Check Website Traffic: Can You Handle Your Website Visitors? (Don't Blow It!)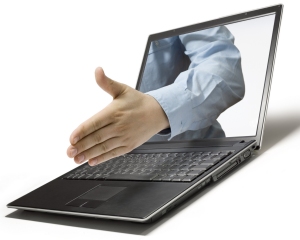 Someone finds your site. It's their first time there, and they don't know you.
What happens next?
Are they already looking for the "back" or "close" buttons in their browsers?
OR Are they looking for where they could join your email list?
Which would you prefer?
"But I can't control where they land on my site…"
Well, that's not quite true, and even less significant; it doesn't matter where visitors come to, you want them to subscribe, right?
In this video we'll look at two opt in landing pages, and a normal blog post that gets a lot of traffic.
You'll see what you can do to easily get more subscribers without getting more traffic…
Where Do You Say "Hello"?
Do you know which pages your visitors are most likely to come to when they see your site for the first time? You can check your website traffic.
Is it your home page? A specific landing page? Some blog post? An about page?
In a few weeks, in the next landing page optimization post, we'll talk about home pages.
But now let's look at a couple of opt in landing pages, and a blog post that gets thousands of views every day. And specifically, what would get more people to join the email lists on these pages.
(Check out the Online Conversion Video Course)
And don't forget to check the pages critiqued in the video:
Prince Heron Communications
Alden Tan – No Excuses
Getting More Subscribers without More Traffic
The reason anyone subscribes to your email list, is that they believe they'll get some value from doing it.
Your site's primary goal is to communicate that value.
In the last landing page optimization post I explained some of the basics more clearly. But this time around I wanted to stress the idea of communicating the value.
Here's a simple guideline you can use:
1. Your Headline's Purpose
Your headline's purpose is to make the reader understand they can gain something from reading more.
You can use questions, if you're sure you can ask a question that truly speaks to the reader.
An easier headline to write is a promise headline. Its idea is to tell plainly what the reader can ultimately gain.
Check out my 101 Headline Formulas if you want more ideas that you can use to easily write attention-grabbing headlines. (And the landing page is a good example as well 😉 )
2. The First Paragraphs
The first paragraphs need to make the reader feel like you're only concerned about their goals, aspirations, fears, problems… (This applies to video's script as well.)
Don't use the word "I" even once in the first paragraphs. This "rule" can easily be broken, but there's a high risk. If you're not sure you know what you're doing, just don't use that (black) magic word at all.
The readers are generally NOT interested in you. They're interested in their own lives. So, write about them, not yourself.
3. Make the Value Obvious
No one will ever say, "It was just TOO easy to understand what I'm going to gain if I subscribe."
Don't tell people to "just subscribe". Tell them to "get [great benefit of the subscription]".
Want Some Help?
Leave a comment with a link to a (landing) page you'd like to make better. I'll reply with some ideas on what you could do…