How to Get Noticed by Online Influencers (and Boost Your Credibility!)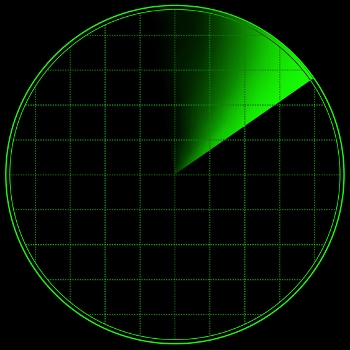 You thought if you built a business and did great work consistently and reliably, that should be enough. Instead, you've learned that the positive word of mouth of a few happy customers doesn't cut it.
The steady stream of new customers and sales you need to keep afloat just isn't materializing. In business, how good you are matters, but how good others think you are often matters more. That's pretty much the basis of the whole field of marketing.
Building authority in your field requires a slow and steady process of good work for your clients, good content that shares your knowledge, and the extra work of getting that content in front of the right people. For many businesses, that last item is the most challenging.
Amazing content that no one ever sees serves your business exactly as well as no content at all. In order to turn your knowledge into an effective marketing tool, you must get on the radar of the people who make up your target online community.
The good news – you don't have to start from the ground up.
Every Community Has Leaders
The first step in becoming involved in your online community is identifying its influencers. Most of your target audience is already paying close attention to what a small group of individuals with already-established credibility has to say.
These influencers can be incredibly valuable to you. Not just through the great content and advice they offer (hence their status in the community), but also through the connections they've already developed. They've succeeded in building a committed audience of the people you want to reach.
If you can get their attention and gain their trust, their recommendation can be an invaluable tool to building credibility with your target audience. Of course, you can't just approach them cold and ask for a favor.
You Have to Earn the Relationship
Most online influencers have hundreds, if not thousands, of people vying for their attention. Your goal is to become more than just one in a crowd. You need to make them see you as an individual worthy of their attention.
If you alienate or offend them right off the bat, you ruin your chances. Successful strangers owe you no favors. They need a reason to care about who you are and what you have to say.
To convince an online influencer that you're worth paying attention to, you have to think more about what you can give them than what you want in return. If the influencer you're out to impress has an engaged community, that means they care about the people in it. The key to gaining their attention and respect is simple: become a contributing community member.
6 Ways to Be an Active Community Member
1. Take Advantage of Social Media
Connecting with people you admire has never been easier thanks to social media. It's a powerful tool for positioning yourself as part of the larger business community. It's also an efficient way to make yourself a more visible member of your influencer's community.
Start Simple
One of the tricks of doing social media well is following the 80/20 rule: make about 80% of what you do on social media about promoting other people's work.
a) Share blog posts and other content from your influencer that you find valuable.
b) Look for opportunities to interact with them via social media. Do you have a question based on their last post? Did they say something in a tweet you can provide a valuable response to?
Dig Deeper
c) Repeat the steps described above for members of their community – pay attention to the names you see showing up in their blog comments and follow their posts and social media accounts as well.
d) Seek out and become a regular participant in Google+ and LinkedIn groups they're a part of, especially if they started the group.
e) Keep an eye out for any Twitter chats they participate in. They can be a great way to get noticed.
f) Don't always just share posts with the given headline; customize what you say so that you're adding something as you share.
g) When you derive a tangible benefit from some advice given by your influencer, let them and others know. Write a blog post that mentions them, and promote it in as many social media venues as you can. While not a comprehensive list, hopefully this gives you some ideas for ways you can go beyond the most obvious uses for connecting with influencers over social media.
2. Email Them to Ask Questions, Express Gratitude, or Provide Feedback
Some influencers are too busy to answer every email they get, but many will take the time if your questions or comments are clearly genuine.
You get bonus points here if:
a) A question you ask gives them an idea for a blog post or some other helpful content.
b) You're specific in your gratitude. Instead of saying, "Your blog is so awesome," say, "Your post on communicating a unique value proposition has really helped me blow away new leads and turn them into customers."
c) You bring some personality into it. If it just sounds like generic flattery, you might get a quick thank you or response, but you won't make much of an impression. If you let your personality come through, you'll start to make a mark in their minds as an individual.
3. Offer to Help
This one can take many forms; you have to look for any opportunity to offer some extra value. Think beyond just the influencer for this one, and look for chances to help their audience as well. If a question is posed in the comments section of their blog or forum and you can help, offer a thorough response.
Whenever you can use your expertise to strengthen a conversation happening in the community, take advantage of it. Beyond that, think creatively about how your expertise can lend itself to providing them some unique value. If you're a graphic designer, you can use some data they shared in a post to create an infographic to offer them. If you have a better knack for tech issues, you could help with any glitches you notice on their sites.
They're regarded as experts because they've become some of the best at a particular area of expertise, but that doesn't mean you can't help them with something you know more about. If you can figure out what that is and solve a pain point in their lives, you'll definitely make it onto their radars.
4. Pitch a Guest Post
Guest posts are a practice designed to be beneficial for all involved. The poster gets a boost to his or her reputation, and the blog gets some quality content, usually for free. Most importantly, guest posting is a means of building relationships.
If your pitch is good and the post is a hit, the blogger will benefit and appreciate your help. Your post idea has to offer value to the blog's audience. Make sure you've spent some time reviewing the most popular posts on the blog and reading blog comments so you know the audience well enough to create content they'll appreciate.
A guest post also gives you a ready-made opportunity to interact with the blog's audience. Take the time to respond to comments and you're more likely to stand out in readers' memories. If you notice that someone influential shared the post on social media, take a moment to thank them. Do your best to promote the post yourself as well. The further its reach, the more your words help promote your influencer.
5. Seek Out Opportunities to Meet in Person.
For all the ease and opportunity that the Internet has brought to making new professional contacts, meeting people in person is a surefire way to make a more memorable impression. Some good conversation in person is a quick, easy way to turn a positive online relationship into a true friendship.
Personalities shine through offline in a way that's often hard to replicate in an online persona, so if you spot a chance to meet one of your online idols in person, go for it. Your most likely opportunity will be a conference they're attending, or an event they're speaking at.
While attending conferences can get expensive, a good conference will offer loads of networking and educational benefits beyond the opportunity to meet your business idol.
6. Become a Customer
Plenty of popular bloggers do a great job of responding to questions and comments from any of their readers. Nonetheless, those same bloggers make a special point of giving more personal, focused attention to their customers. Jon Morrow's known as one of the most popular bloggers online, but he got his first big break by joining Brian Clark's Teaching Sells course.
By spending hours in the class forum each day answering other students' questions, he got Brian's attention and over time became a regular contributor to Copyblogger and a teacher in his own right. Jon's Guestblogging course played a similar role in helping Danny reach the status he has now. Purchasing a course or consulting services from an influencer isn't required to build authority in your field, but according to the examples of many current influencers, it certainly doesn't hurt.
You'll never be an influencer in your field without putting some serious time and effort into reaching that status. Some of that effort needs to go into learning your craft, but you can't stop there. The most successful influencers in every industry don't just have skills and knowledge in their field; they have a reputation for having the skills and knowledge in their field as well. Many of them would be quick to acknowledge the help of other influencers in their industry in gaining the recognition and credibility they now enjoy. You can build up that reputation too. You can join the ranks of industry influencers with the right strategy. If you gain the attention and trust of those who have already established their credibility, you'll gain a valuable head start to joining them.