How to Get More Subscribers – LOTS More – By Tomorrow!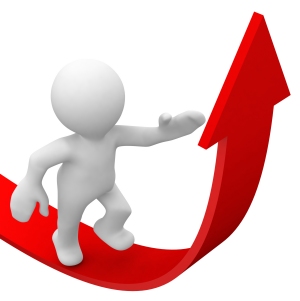 How much time have you spent building your online business or blog?
You watch as the visitors you worked hard to attract come to your site and then leave. They don't subscribe. They don't even leave a comment.
Your visitors spend a couple of seconds on your site, and never come back.
Even if you get them to a landing page – a landing page you spent hours and hours building – they still leave without joining your list.
And then you hear how some people have a 40% landing page conversion rate. Or 60%. Or higher.
If you want to see those kind of numbers, this short post (+video) will show you how to get drastically more subscribers – starting tomorrow…
They Don't Understand What You're Offering
I evaluate opt in landing pages as a part of my work.
You wouldn't believe all the things people offer in the hopes of getting the visitor's email address.
Besides offering weird incentives many landing pages are too vague about what the offer is.
They ask me to join an email list but don't tell what's in it for me.
Often the problem is just a headline that doesn't promise any value. But sometimes even reading the whole page leaves me wondering what the offer is.
They Don't Believe You
It's not enough to tell what you're offering.
If the visitor doesn't trust you, they won't subscribe – putting a real crimp in your list building strategy.
Visitors are unlikely to doubt your honesty, but they will almost certainly doubt your offer's value.
Unless you make them believe they'll benefit from your offer, they won't stick around to try.
Be Clear, Be Honest
Fortunately, what you need to do is much simpler than what you might think.
Firstly, be clear about what the visitor will get if they subscribe.
Don't circle around the value they'll get. Don't use fancy expressions. Don't try to be clever.
Just get to the point.
Make the promised value so clear that the visitor can't help but understand it.
Secondly, be honest about why you're a credible source of information.
Why are you a qualified person to make the promise you made?
If you need to stop and think how to answer that, you're making the wrong offer.
Don't make promises people won't believe. Don't spend time trying to justify why you can call yourself credible. And don't bend the truth.
Build an offer you're overqualified to create. If you do that, the visitors will believe they'll get the value you promised.
Take Advantage of a Friend for 5 Seconds
Build your landing page. Be clear and honest. And then ask for help.
Get a friend to look at your page for five seconds.
Ask them, "What would you get if you opted in? And what makes you believe you'll get what was promised?"
They must know the answer to the first question. If they don't, you're not clear enough. (Yes, they need to know the answer in only five seconds.)
If they don't know the answer to the second question, let them look at the page for five more seconds. If they still can't tell you why they should trust you based on the page, something is wrong.
Fixing either one of those problems can easily double or triple your conversion.
In this video you'll learn methods for fixing both problems.
You'll also see a third way to get significantly more subscribers with no additional traffic…
Learn the 3-step process that helps you get the best results faster.
And check out the landing page that was featured in the video: Wire Yourself For Wealth
If you want to succeed online, whether you're building a business or blog, you have to understand how to build landing pages that convert.
Go over your own landing pages and look at what would make them better. Will the visitor know what they get if they opt in, and do they have good reason for believing you're an expert? These methods are how you get more subscribers – it's as easy as that.
With the methods mentioned in the video you could double your conversion. Before tomorrow.