Can You Get More Clients Using a Free App?
Asad Khan
So you worked your behind off developing a great online product. You spent months researching a genuine need your customers have, and then another few months (or even years!) developing, designing, and finalizing the perfect solution.
Now you've launched your product online, and there isn't a customer in sight.
"Build a great product, and they will come," they said.
"Focus on the product, and the customers will come later," they said.
But nobody came, and now you're wondering, "Why did I listen to everything they said?"
But hold off on that thought—they weren't completely wrong. You do have to build a great product, and they will come.
But this time the product you develop, I posit, must be free.
The Power of Free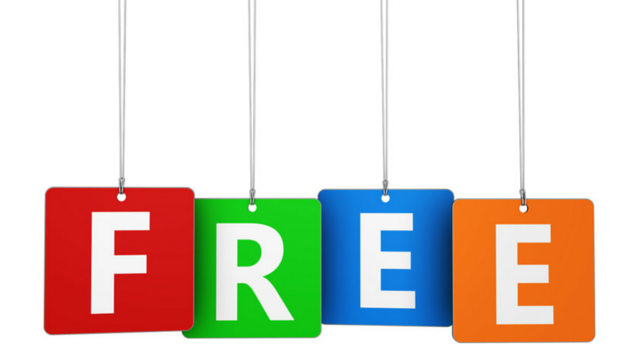 Free is such a beautiful word. Don't you love hearing it? Go ahead. Say "free."
Freeeeeeeeeeeee.
Don't you just love the way it rolls of your tongue? Don't you just want to take some free ice cream and go frolicking freely in a field? Well, so do your customers.
Free is especially important when it comes to the online marketplace. When you sell a product to a person you've never met before, it is difficult to build trust and a rapport.
And building that trust and rapport is one of the key factors when it comes to making a sale or closing a deal. But when you offer a free solution to your customer's problem, you instantaneously build a level of trust and understanding with that customer.
Enter the free web app. For our purposes, a free web app is an automated software application that solves a problem your customer has in a sufficient manner without any cost to them.
It goes without saying every business is different and unique, both in its value proposition and products or services.
"However, no matter your online niche, I'm confident you can identify a free web app opportunity for your customers."

Tweet Me
Identifying the Opportunity
The first place to start looking for your web app opportunity is the Google's Keyword Planner. In this case, keyword research tells you your customer's language. The language they use when searching for your product.
For example, the company I founded, online business writing Contest Marketplace CopyShoppy, offers business brand name contests for entrepreneurs (in addition to contests for print writing, web writing, ad copy, and so on).
Although we offer a broad range of business writing contests, I decided we needed to focus our scarce marketing resources on promoting our brand name contests to entrepreneurs as we capture the customer at the earliest stages of her business buying cycle.
My reasoning? If we give the entrepreneur an amazing and successful experience for a "Business Name & Tagline" contest, for example, she will come back later for a "Google Adwords Copy" contest or a "Landing Page Copy" contest.
Using this line of thinking, we investigated the keyword data to find the language entrepreneurs use when investigating brand naming solutions.
Let me share a snippet of the keyword data with you for insight:
| | |
| --- | --- |
| Keyword | Avg. Monthly Searches |
| How to name your company | 260 |
| Finding a name for a business | 30 |
| Company name help | 40 |
| Business name generator | 27,100 |
| Create a business name | 390 |
Which of the above keywords stands out to you the most?
I'm sure it's the "Business name generator" keyword, raking in an average of 27,100 monthly searches. Business name generators are often free tools entrepreneurs use to come up with business name ideas.
From this data, we understood where many entrepreneurs are beginning their search for a brand naming solution, and more broadly, from where their entrepreneurial journey begins.
From the data we found our free web app opportunity. Our customers are looking for business name generators to come up with business name ideas, and that's exactly what we wanted to give them.
In the case of CopyShoppy, the free web opportunity was easier to spot than it may be for your business because of the nature of your products or services.
However, here are some examples I came up with for random products and services with corresponding free web apps to help jolt your creativity.
| | |
| --- | --- |
| Product / Service | Free Web App |
| Logo design | Logo Creator: Develop software allowing users to create free logos with templates and clip art. |
| Accounting software | Financial Statement Generator: Develop software allowing users to fill out certain fields with financial data, and automatically produce complete financial statements (income statement, balance sheet) ready for download in PDF format. |
| Tax software | Tax Form Generator: Develop software allowing users to input certain fields related to their tax information, and automatically generate a completed tax form for submission to the revenue agency. |
| Blog consulting | Blog Optimization Software: Develop an app allowing users to input their blog URL, and then automatically provide a list of recommended actions to improve blog health, such as recommendations for social sharing buttons, email capture forms, etc. |
| Tattoo service | Virtual Tattoo Software: Develop an app allowing users to choose among your gallery of tattoo designs, upload a picture of their face, hand, or any other body part, and then allow the user to see how the tattoo would look like on their body. |
| Clothing brand | Virtual Dressing Room: Develop software allowing users to upload a full body picture of themselves including waist size, height, and other body dimensions, browse your clothing line, and virtually "try on" clothes. |
A few important notes here.
Your free web app must be relevant to the product or service your offering—otherwise there will be confusion when you introduce your premium service.
Second, your free web app should be able to sufficiently solve the problem your customer is facing—otherwise it won't be used, shared or talked about.
Next, your free web app must complement your premium product offering in order to allow a seamless transition between the free web app and your premium (paid) solution.
And last, your free web app must be heavily based on customer research (i.e. Google keyword data, customer interviews). You will be spending time and resources building this app, and you need to be sure that you are building a solution for a problem in your industry that widely exists.
Marketing and Creating the Sales Funnel
Before and during app development, you need to keep in mind from the beginning marketing & lead generation. (I'm not going to get into how to build an app. That's beyond the scope of this post, and another post altogether for which there are countless articles, guides, and courses explaining just that.)
Before development begins, ask yourself, "How will prospective customers find your free app, and how will I convert these prospects to buyers?"
With our app, because we felt optimizing it to show up in the search results was the best way for prospective clients to learn about the app and our business, we developed it knowing the code and page copy needed good SEO to rank for "business name generator."
And we knew it had to outperform the competition in terms of creativity, design, and name output to have the best chance to rank above the other generators already on the first page.
Next to consider, as prospective customers use our free app, how do we introduce our premium service to prospects as an alternative, possibly superior solution to their problem.
Let's take the example of the "Financial Statement Generator" software idea I put forth for an accounting software. After the prospect uses your free web app to create financial statements, you can serve up a pop-up that says:
"Connect your PayPal, Stripe and bank accounts to your Accounting Software Brand Name account, and never have to worry about creating your own financial statements again."
Followed by a "Learn More" button leading to a landing page with more information and a call to action to start a free trial.
In the case of the Business Name Generator Guru, we allow users to generate as many names as they would like for as long as they like. We're still working on optimizing the sales funnel, but currently on the business name ideas results page, we have a simple call to action button that says, "Get Perfect Name."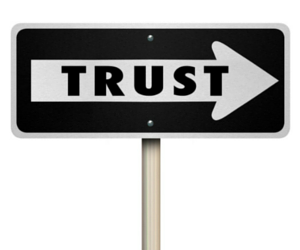 If the user can't quite find the name they're looking for with the Business Name Generator Guru, clicking this button leads to a landing page that explains our business brand naming service and a call to action to get started.
From this you can see how the web app builds trust with our customer. They get to know the brand and values while simultaneously introducing the premium solution via a sales funnel—all on autopilot.
Other Monetization Methods
In addition to introducing your premium service solution, free web apps also serve as an alternate revenue source for your business. Put a few non-intrusive Google display ads selectively across your web app, or provide affiliate links to other relevant services.
For example, with the Business Name Generator Guru, you can check domain name availability for any of the generated business names. If you click on any of the available names, you're taken to a domain name registrar to purchase the domain, sending an affiliate commission back to us.
Last, free web apps are an extremely effective email-capturing tool to generate leads. All the user has to do is provide their email and in return, they get to use your free web app.
So what are you waiting for?
Sure, it will be challenging, but all rewarding things are!
Now over to you. Have you ever considered a free app as a way to get more clients? Do you have any questions about it? Let us know in the comments below!