How to Find Your Marketing Message Strategy
David Kirshbaum
If you've ever launched what you thought was a brilliant marketing campaign for a brilliant product only to have the whole thing fall flat, you're not alone.
In fact, most entrepreneurs and marketers go through this at some point. More often than not, it's simply because they don't understand well enough, or even have a clear idea of the people they're trying to reach.
Call them your Target Market, Target Audience, Prospects, or Potential Customers—knowing who you want to reach and serve, and knowing them fairly intimately, is foundational for effective marketing.
The reason is simple. Not everyone speaks the same language. (And no, I'm not talking about English, Spanish, or Hindi.)
Different people experience similar problems and desires in different ways, and in order to communicate to someone how you can help them, you have to know how they see the problem you want to help them with, what exactly they want, and how they articulate both.
So why do so many entrepreneurs mess up this critical component in their business strategy?
Let's take a quick look.
3 Reasons People Avoid Choosing Their Who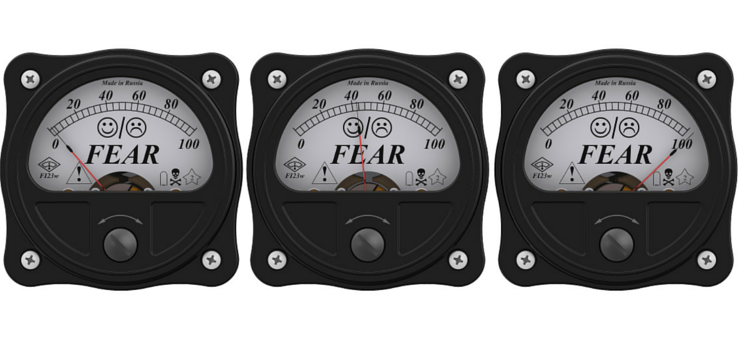 In most cases, marketers fail in choosing or narrowing their target audience for three reasons. Either they don't realize how important it is, they're afraid to do it, or they're simply doing it poorly.
Here's why these obstacles never need to keep you from choosing your Who.
The first is simple lack of knowledge. There's a lack of understanding of the need to identify and understand their audience, often accompanied by the belief that the offer is great for everyone.
The solution for this is easy. It's simply a knowledge gap, which we'll fix in just a minute.
The second has to do with fear. The idea of selecting and working with a target audience can bring up a variety of fears.
This is true of any entrepreneurial activity, but there's something especially terrifying about identifying a target audience. We're often afraid of change and of limiting our options, and selecting a target audience triggers both of these fears.
Even if we know that getting clear on our audience is one of the most impactful things we can do for our businesses, it still creates fear. We don't want to turn away potentially profitable customers. And we don't want our choice to pigeonhole us or diminish the value of our work.
The truth is, none of this will happen.
In fact, people are more likely to see you as a reliable expert if you focus on just one thing or serve just one type of person. Ironically, doing so actually builds credibility, which not only makes it easier to attract quality customers in the short term, but also, to later expand your reach and serve additional audiences.
The third obstacle is a little different. An audience has been chosen in some sense, but something is off either in how well it's been defined or how well it's been understood.
This generally stems from a mix of the first two problems, fear and lack of knowledge. There could be some laziness at work, some resistance, and again, a lack of understanding of how to effectively define and describe an audience, and how to gain a deep understanding of their motivations.
So Let's Talk Solutions
We'll start by addressing the elephant in the room, fear, and then talk about the mechanics of naming and working with a target audience.
People don't like to admit they're afraid, but it's completely natural. And overcoming it begins with recognizing and owning the particular fear that's holding you back.
First, realize that there's nothing wrong with having fears. They exist to keep you safe. They only become a problem if you're not aware of them, because they can subtly change your thoughts and derail your efforts.
So awareness is the key. When you can see your fears consciously, they cease to have such a tight hold on you.
There's no complicated process you have to go through with this, and you don't need 10 years of therapy. Just sit quietly for a minute and notice the worries that come up when you think about narrowing the focus of your message to one type of person.
Once you've identified your fear, look at it and say, "Hello. I see you. Thank you for trying to keep me safe, but I'm going to do this thing anyway."
I encourage you to try this, even if you don't think you're afraid. You might be surprised at what you learn about yourself, and doubly surprised at the new things you can accomplish.
These fears are usually based on misunderstanding, and doing some additional reading around niche definition and target audience may help as well.
Now that we've gotten fear out of the way, let's talk about actually defining and understanding the community you want to serve.
Defining Your Community to Determine Your Marketing Message Strategy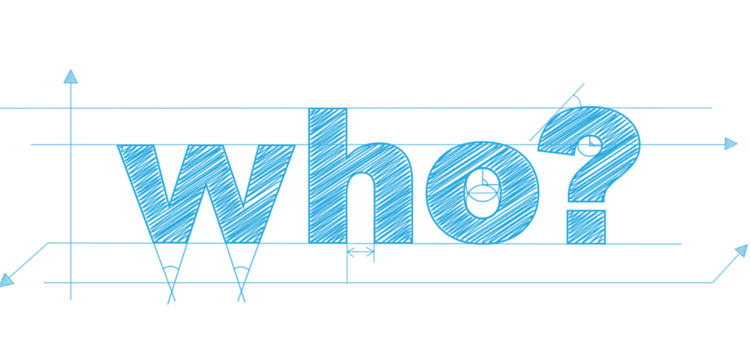 In his groundbreaking 2009 Ted Talk, Simon Sinek advocated for starting the process of conceiving and communicating an idea not with What or How, but Why—being clear on what underlying value or belief system is driving your efforts.
I agree that starting with Why is incredibly important. You need to understand your motivations and purpose for doing what you're doing, or you risk getting lost in myriad tangents and dead ends. That's for you.
Sinek further stated, "The goal is to do business with people who believe what you believe."
But before you can begin to communicate with and attract others who resonate with your big Why, you need to understand Who you're talking to.
The way we communicate ideas changes depending on who is listening—different words, different angles, different metaphors, different points of emphasis.
We do this more naturally in conversation, but as marketers we tend to forget that, even among those who align with a basic idea, there will be a variety of people. We try to talk to everyone in the same way.
Suppose, hypothetically, I want to offer personalized yoga therapy.
I might talk to a man in his late 60s whose only experience with health and fitness activities has been jogging, and as far as yoga goes, all he knows is it's supposed to be "good for you," and involves a lot of stretching into weird shapes.
I might also talk to a woman in her 20's who has been to a variety of yoga classes but wants to deepen her practice and work on some specific structural issues.
I might also talk to a mother with a 7-year-old daughter, who has done some yoga on her own but wants to learn how to create a practice she can share with her little girl.
These people have very different perspectives and desires. They each have different subject matter knowledge, different goals, and different daily experiences.
I could probably talk to the 20-something about the particulars of asanas, mindfulness, fascia, and abdominal breathing.
But if I take the same approach with the 60-something or the mother who wants simple practices she can share with her daughter, they'll be lost, turned off, or both.
But if I take the time to first listen to each of them, and understand where they're coming from, there's a much better chance that I'll then be able to express the value I can offer in a way that's relevant and attractive.
Key Factors in Naming Your Who
Three things are key to identifying and naming your Who:
Specificity – Have you identified the most relevant demographics and/or psychographics for your target group? Can you reach everyone in your target group in a relevant and attractive way with a single message? If not, you're description is too broad.
Self-identification – Do the people receiving the message think of themselves in the terms described in the offer? If you give a name to your ideal customer (e.g., "heart-centered change-makers"), and the people receiving your message don't identify with that phrase, they'll be far less likely to respond, even if what you're offering is actually perfect for them.
Accessibility – Can you reach them in sufficient numbers to achieve your goals?  Do they gather somewhere, online or off, where you can get your message to them? Are there individuals you can connect with personally to gain greater insights into this community? If you can't access your chosen audience, you'll be selling to a void.
Once you get these three factors in place, you'll have enough information to find your ideal customers so you can learn how they think and what they want.
Market research is beyond the scope of this article, but it's infinitely easier to figure out once you know who you're looking for.
Have you chosen a narrow, well-defined target audience for your business? If so, how has that helped your business? If not, what's holding you back? Let us know in the comments below.