5 Questions You Must Answer to Plan Your Content for 2016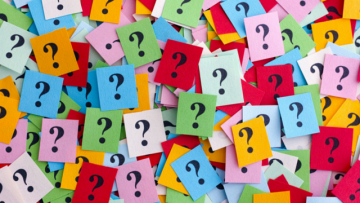 Content marketing is not a set-it-and-forget-it tactic. At least once a year, you need to review your content strategy and refresh your approach.
For me, the New Year is the perfect time to do this.
Typically, I start by reviewing my plan for the previous year so I can figure out what worked and what didn't. The goal is to do more of what's working (duh!) and find new ways to take things to a new level.
The good news is that your New Year Review can be as short or long as you need it to be. All you have to do is answer 5 simple questions. And if you write your answers down, you have a passable written content plan when you're done.
Shall we begin?
1 – What Are You Trying to Say, and to Whom?
To be successful at content marketing, you need to know who you're talking to and what you're trying to say to them.
You should have one core message that sums up everything you do. In most cases, this is the one piece of advice you tend to share with all your customers, or the big idea behind your main product or service.
Every piece of content you create should relate to and support this one message, so it needs to be clear, concise, and compelling.
For example, on their home page, ConversionXL sums up the problem they fix and the core topic they cover: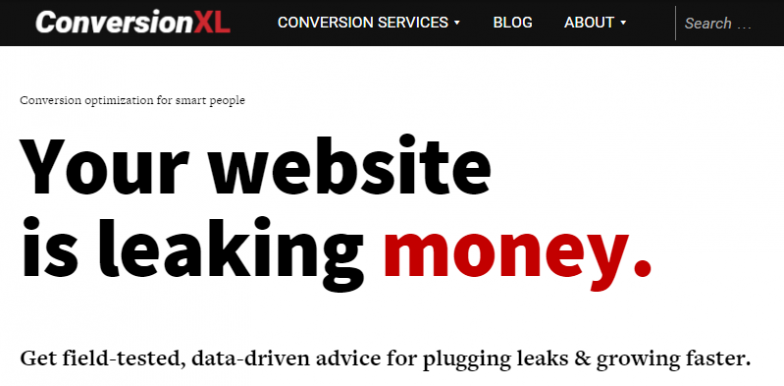 So not only does this guide their content plan, it tells visitors what they can expect when browsing this site.
Now, it's possible that you've already identified your core message. But I still want you to invest a few minutes to review what you've got and make sure it's updated for the New Year.
Is it as specific and clear as possible?
Is it relevant?
Does it still support the work you do?
If not, it may be time for an update.
How to Plan
At the top of a planning document, name your audience and their top concerns: their dreams, goals and desires, and their biggest worries and fears.
Now, think about how you can make a difference in their lives. If you could share one overarching message with them to encourage or help them solve a problem, what would it be?
2 – What Impact Do You Want to Make?
When content gets lackluster results, it's generally because this question hasn't been answered yet.
You need to stand for or against something, and you need to have something unique to offer your audience.
It could be a mission statement like doubling the size of 10,000 businesses in 5 years or less (Digital Marketer), or stamping out gobbledygook and adding sparkle to boring business blogs (Henneke Duistermaat).
But it needs to be something worth doing. And it needs to impact your audience in a positive way.
So dig deep and think about the impact your brand makes. What is the end result your customers get from working with you? And how is it better than any other option?
Now find a way to express that as a mission statement in 25 words or less.
How to Plan
Write down your mission for 2016, then see if there's any way you can strengthen it.
Can you make it more specific?
Does it use the exact words or phrases your customers use?
Does it promise a solution that your audience is actively looking for?
Will it make a measurable difference in their lives?
Can you make it more useful, more relevant, more irresistible?
By the way, mission statements are often a work in progress, so don't worry if you don't come up with something that's absolutely perfect.
Settle on a mission statement that works, and plan to revisit it throughout the year.
Click To Tweet
3 – What Products Do You Want to Promote?
The point of creating content is to attract qualified prospects for your business. While it isn't a good idea to turn your blog into a selling machine, it does need to orient visitors, build your credibility, and deepen relationship so they want to buy from you when the time is right.
That being the case, the content you create—for your blog and for other channels—should relate to the products or services you want to promote this year.
Are you planning a new product release? You need to be preparing content that alerts people and generates interest.
Are you wanting to push Product A or Service B? You're going to need new content that talks about the issues related to those offers.
Take a few minutes to review your marketing plan for the coming year. Then jot down some ideas for the content that needs to be developed for each of your major campaigns. If you want to include long-form or epic content, you may want to start development sooner than later.
How to Plan
List the promotions you plan to run this year. Now list the categories or themes that relate to them. These are the categories you need to focus on when creating new content.
Brainstorm different types of content that could help you get the word out about your promotions. Think beyond blog posts. You could create an epic guide, ebooks, or even a physical book. You could also do speeches, webinars, videos, or other presentations.
In your planning, jot down ideas for how the content will be developed. You want to have a rough idea of who will develop it, how long it will take, and how it will be used. Then add it to your calendar, so it doesn't fall through the cracks.
4 – How Will You Distribute and Promote Your Content?
Once content is created, you need to make sure it gets in front of your best prospects. There are lots of ways to do that, but you should never settle for the obvious.
In past years, you could publish a few tweets and Facebook posts, send an email to your list, and call it quits. But that won't work today. Content shock is setting in, and you need to work harder to get noticed.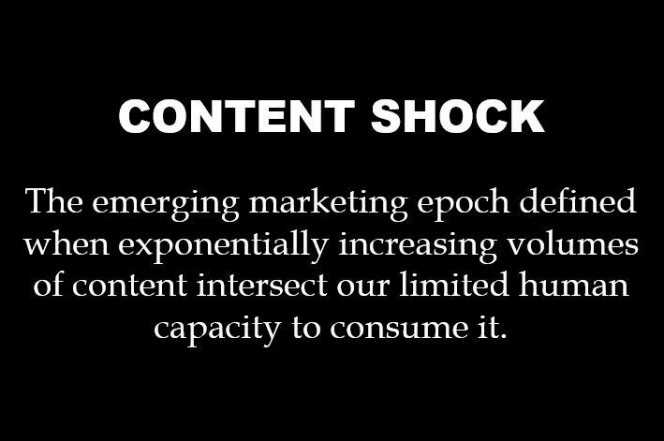 Try to come up with different ways to get your content in front of your audience. It could be guest posts with backlinks to your blog. Or you could recycle content for multiple channels, so you give the impression of being everywhere at once.
You can also ask people to share the word about your content, as long as you don't come off as self-serving or spammy. Identify the people in your industry who tend to curate content, people who write round-up posts or share lots of content in social media. If your content is a good fit for their audience, plan to send them an email telling them about your content when it goes live.
For example, after publishing a round-up of the best content in 2015, I sent an email to the people I featured. Some of them were kind enough to share the post with their audience: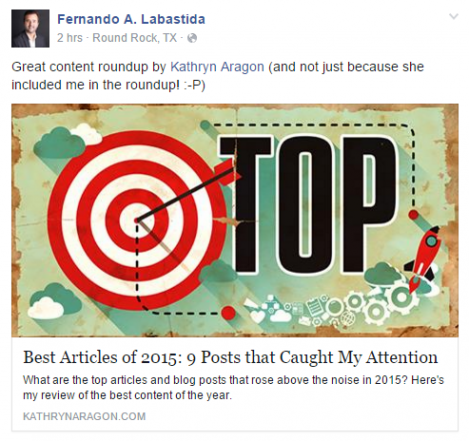 Don't rule out paid promotion, either. Paying to promote social media posts or to advertise in your best referral channels could give you a bigger boost than simply going organic.
How to Plan
Write down the places your audience hangs out online. Include the blogs they read, the social media platforms they use, and forums where they chat.
List the ways you could get your content into those channels. You may need to become an active user yourself. If it makes sense, plan to repurpose content for those channels or invest in advertising.
Make a list of thought leaders or content creators who you could alert when you have valuable content. Make it a goal to develop (or deepen) relationship with them, so when you send them an email, it doesn't come off as self-serving or offensive.
5 – What's the One Big Improvement You're Going to Make?
Each year, I decide on one big improvement I'm going to make to everything I do. It may be to spend more time on research, to create a new type of content, or to upgrade my graphics. It's a simple change that could improve results across the board.
Think about your own content. Where are you cutting corners? What's a gap that needs to be filled?
Click To Tweet
You're looking for low-hanging fruit—the easiest change you could make that could give the biggest outcome.
How to Plan
Write down the one change you want to make. Now post it somewhere as a reminder, say, on a post-it note on your monitor.
Make it a priority every time you sit down to plan or produce your content. At first it may seem difficult, but just 20 attempts can make it a habit, and as the year progresses, you won't just be doing it, you'll be doing it well.
Take It Away
That's it. A quick and easy plan for refocusing and upgrading your content strategy for the New Year.
And you can complete it in as little as half an hour. Then all you'll need is a quick review once or twice a year to keep you on track. This ensures you keep getting good (or better) results from all your content.
One final note: if you're new to content planning, it may take longer, but don't let that discourage you. By answering these five questions, you'll have a written plan that can effectively guide your content development for the coming months.
Have you reviewed your content strategy recently? Any big takeaways? Let us know in the comments below!
Find Your Target Market
Knowing who you sell to is as important as what you sell. Get the exact steps to identify your ideal customer and lay a solid foundation for your business.