7 Surprising Ways to Develop A Pinterest Marketing Strategy To Grow Your Business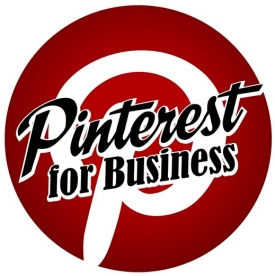 You've heard the rumours.
You've heard whispers that Pinterest marketing is only good for selling physical products (like jewellery or clothes) and that the hot new social media tool can only be used to market to women. Maybe you're assuming that it can't possibly help you if you run a B2B company or a non-profit, or if you sell knowledge products like e-books or memberships subscriptions.
But I'm here to tell you – the rumours are untrue. Pinterest is great for marketing just about any product or service – no matter who your audience is.
The stats about this social scrapbooking site are surprising – Pinterest users are already driving more traffic to websites than Twitter (more than any other social media site except Facebook, in fact) and 20% of pinners have purchased something they saw on a pinboard. When they do buy, Pinterest users are also spending an average of $80 per order 3/4 the highest amount of any social site (and twice the average of Facebook buyers.)
Done well, Pinterest marketing can drive hundreds of thousands of targeted visitors to your blog or website. If you want more web traffic, you need to look at Pinterest as a tool for marketing your business.
Here we go again?
"Oh, for heaven's sake," I can hear you groaning. "Didn't we just go through this with Google+? Didn't all the social media experts tell us that now we had to get a Google+ account, or we'd be left behind?"
Yes. We just went through this. It's infuriating. I get it.
But when I look at possible places to spend my time and energy in the social media marketing world, I notice that Pinterest is sending more traffic to websites and blogs than LinkedIn, YouTube and Google+ combined. Given those numbers, it's painfully obvious that I should spend more time on Pinterest and less on social media sites that don't drive traffic or convert to online sales.
Like it or not, the world is shifting in the direction of visual marketing. With Facebook's recent billion dollar procurement of Instagram, they sent a message –  pictures evoke feelings. Feelings lead to connections. And connections lead to sales.  And getting sales is something we should invest in – with our money and our time.
 Should you be using Pinterest?
So when should you use Pinterest? Use Pinterest if:
You have an interesting story to tell with images and videos. I could argue that most companies do, or that they could create an interesting story to tell. Even General Electric – not a company that would typically spring to mind as being able to do anything interesting with a Pinterest profile – has created cool pinboards like "Bad Ass Machines" that tell their story in visually interesting ways. What kind of story can you tell about your business using images and videos that will help your customers get to know you and humanize your brand?
You want to establish yourself as an expert and curate content on your topic. Pinterest is a fantastic platform for content curation, and smart companies are using it for that purpose. If you regularly share content via tweets or Facebook updates, you can extend that sharing to your Pinterest platform by using pins and boards as a social bookmarking tool.
When you want to interface with your clients and work collaboratively with them in a visual way. If you're a service provider and you regularly have opportunities to collaborate and brainstorm with your clients, Pinterest will be a fantastic tool for you.
You should probably NOT use Pinterest if:
Your lawyer advises you not to use it. Clearly, Pinterest is working out some major copyright issues, and the web world is watching closely to see how the dust will settle. If you (or your attorney) object to the practice of pinning or re-pinning images from other websites, you can always just pin your own images – there are lots of cool ways to use Pinterest that way. But if Pinterest's potential legal issues make you feel squeamish – or if your lawyer has forbid you to use it – obviously you shouldn't start a Pinterest account.
You're an artist or photographer and you don't have an easy way for visitors to buy your work. If you feature your work on your website, and you don't have a seamless way for people to buy your pieces online, you need to set up a shopping cart system before you get on Pinterest. Make the process as simple as possible – pinners should be able to easily click from a pin of your artwork to a sales page. And while you're at it, make sure you always watermark your images with your name and site address.
So what are the best ways to use Pinterest? Here are some unique ideas for tapping into the power of this new social media workhorse:
Driving traffic from Pinterest
Pinterest can be a visitor referral machine for your website, and you can drive more traffic to your site by making your content as pinnable as possible. Do the easy stuff – make sure you have an easy-to-use Pin It button in the footer of every post, and use a compelling photo in every new blog post you publish.
Once the basics are handled, go a step further by creating a "photo badge" for each post. A photo badge is an interesting image that has your blog post title superimposed on it. Check out this pin (from Amy Clark of momadvice.com) for an example of a compelling photo badge.
Use Photoshop or free online photo editing tools like PicMonkey to create beautiful photo badges.
Once your photo badge is published with your blog post, make sure you pin it on one of your boards – preferably early in the morning or during the 5-6 PM hour (when there are lots of pinners logged on) so you can get plenty of repins.
Build community with Pinterest
Feature user-generated content. Once you get more comfortable with Pinterest, you can start generating some goodwill with your community by featuring user-generated content on your pinboards.
Set up a "Guest Pinner" programs for your Pinterest account, and allow your best customers or star students to pin on certain boards.
Give your guest pinners some general content guidelines (make sure they're clear on who your target audience is, and the kinds of things your followers like), then set them loose to pin images and videos to your board. You'll be amazed what great content your guest pinner creates, and he will also be delighted to get more attention for his own Pinterest account!
Create boards for conferences that you attend. Pinning from a conference is practically guaranteed to build buzz for your event. Before the conference, you can write and pin blog posts about what sessions you'll be attending and the people you're hoping to connect with (make sure to link to their pinboards or blogs, too!)
During the event, you can share photos and videos of sessions, presenters and other attendees. After the event is over, do some post-conference pins to share your follow-up actions and talk about what you're hoping to accomplish with the knowledge you gained and the people you connected with.
Here's another tip – conference pinning can (and should) be a collaborative effort. Create simple business cards that include instructions for getting invited to pin on the conference board, then share those cards with other attendees. You'll create amazing boards using this technique, and your fellow attendees will really appreciate your efforts!
Use Pinterest During Your Sales Cycle
Get people on your mailing list. All those great landing pages you've created for teleseminars, webinars and free reports? Pin them! With a little creative use of images, you can absolutely get people into your sales funnel (and fill your events) using Pinterest. This would be a terrific place to use an interesting and compelling photo badge (see above.) with a great headline.
Spotlight your testimonials. Pin pictures of your clients and paste their testimonials in the pin descriptions. Everyone loves seeing faces with testimonials – it makes them much more credible and friendly – so this is a great technique for gathering social proof about the awesomeness of your company. Then link those pins back to a testimonials page on your website (or to landing page, to get people on your mailing list.)
Using pinning with current clients
Create quick-start guides or owner's manual boards for your products. Put your product documentation on a "New Client" pinboard, and makes sure it's visually interesting and easily accessible for new clients.
Remember that your new customers who just made a purchase may be scared and uncertain when they bring your product home and start to use it, so make this documentation fun, easy to read (or watch) and reassuring to your customers.
Create custom "vision boards" for new clients. Wedding planners, interior designers, web professionals, and other service providers are using Pinterest to create custom collaborative boards with clients. They use the boards to gather ideas and inspiration for that specific client, and encourage the client to pin to the board, too. This technique adds a "high touch" experience that your clients will love.
Jumping on the Pinterest Bandwagon
Yes, Pinterest is trendy. But it's also powerful – bloggers are using it to drive an avalanche of traffic to their sites, and convert those visitors into customers and clients.
So why keep spinning your wheels using social media tools that aren't converting into sales for you? Turn your attention away marketing tools that aren't getting you more leads, and pay attention to one that can translate directly into more visitors to your site and customers for your business.
Because sometimes jumping on the bandwagon is actually a good thing.
So make the leap today and head right off into a beautiful, prosperous sundown.