Tempest in a Guest Blogging Teapot? (Why Matt Cutts Has ZERO Relevance to REAL Guest Bloggers)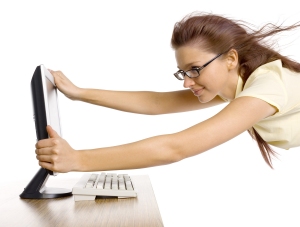 So Matt Cutts started a bit of a firestorm today, with a post on Search Engine Land titled "Stick A Fork In It, Guest Blogging is Done".
And of course, my being the Freddy Kruger of Blogging and all, I promptly got about a hundred emails from friends and students asking what this means for all of us.
Well, I saw the same post, and I'll be honest… I rolled my eyes a little. 😉
The thing is, there are two different kinds of Guest Posting:
The spammy kind that Matt Cutts is talking about, that people use to get backlinks from unsuspecting blogs.
The real kind, that Matt Cutts had nothing to say about, where real bloggers write real content and put it on real blogs to build relationships with real people.
So yes – Matt Cutts is right that the scammy and spammy type of guest post, that blog editors (including us) see dozens of every week, will stop working, and stop being recognized by Google – and good riddance!
(Honestly, I don't know what took them so long!)
But for real guest posters, like yours truly, and all of our students – well, the guest posting that we do never had anything to do with search engine optimization anyway, and was always about creating good outcomes for bloggers, writers and readers.
And none of that is going to change.
A guest post, when done in the relationship-building way, will still be a great way to:
Connect with, and offer value to, other bloggers in your industry.
Gain exposure, and capture the interest of a new audience.
Provide a trail back to your own space on the web for people who connect with what you had to say.
If those are your goals, then I really don't believe that a Google algorithm change (or a whole host of link-seeking spambots, for that matter!) are going to make any difference to the good outcomes that you'll see from getting out there, producing great content and engaging honestly with new audiences.
Anyway, those are my two cents, for what it's worth.
You can also read Copyblogger's response to this bit of nonsense, and I also noticed that Matt has since elaborated his position to make it clear he's talking about guest blogging for SEO vs. Relationships.
Well, all's well that ends well. 😉
Questions? Leave a comment, and I'll do my best to answer.