3 Steps to Creating a Marketing Strategy that is Effective (from Scratch!)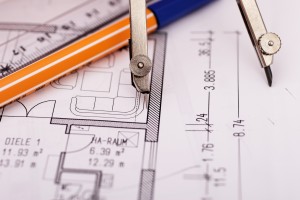 The topic of creating a marketing strategies is a common topic in blogs, books, and trainings.
And sure, you need a good one to get your business off the ground and make sales.
But getting started can feel difficult when there are so many things you need to consider. And most of the ideas you've heard of (and tried) don't work.
The same problem arises when you want to improve your current marketing.
Getting good results isn't as complicated as it's hyped up to be, nor is it as simple as some "gurus" claim.
There are different ways you can look at creating a marketing strategy. Here's one of them.
I recommend (and use) this one because it's simple and it works for every business type.
Don't get me wrong; your success is up to your willingness to do the work. But following these steps will save you a lot of time and headache.
Step 1: Create a Strong Value Proposition
I assume you know – at least generally – what you (want to) sell. You should also have an idea of who will be your customers.
You can create your value proposition (sometimes called a customer value proposition) when you know those basics.
Your value proposition is the collection of the best believable reasons your target customers have for taking the action you're asking for. There's no one best value proposition template – but there are some standard practices you can rely on!
In other words, when you know your value proposition, you know what you need to tell people so they're as likely to take action as possible.
Your marketing is supposed to get those ideas across. And when it does, you see great results. If you don't know your value proposition, you can create a marketing strategy, but you don't know if you're focusing on the right things.
Building a value proposition isn't the simplest task. But knowing the basics is necessary for you to succeed. (
Start by figuring out the core of it – what are the reasons people should pay attention to you and buy what you sell.
Those reasons are (usually) about the most important benefits you can provide to people. Specifically, the benefits that make you better than others.
Is your product faster, cheaper, or more durable than others? Will your service create better results than others? Can your company help people reach goals or solve problems others can't? Do you have expertise others don't have?
The ideas that are the most persuasive to your target customers create the core of your value proposition.
And when you know the core, you can refine it.
The goal is to figure out how to convey the ideas simply yet so that people understand and believe them.
You're not after a "value statement" or tagline. You just need to find a way to communicate the ideas in your value proposition.
Nothing more, nothing less.
It's not a competition of who can squeeze the ideas into the fewest words. Clarity is more important than literary exercising. So, if you need a few sentences to make people really grasp the meaning, it's not a problem.
Step 2: Reach your Audience
Granted, sometimes this isn't quite as straightforward, but in most cases, this is the easy step.
Figure out where can you reach your target customers in a meaningful way.
The two questions that you need to answer are:
Where do your target customers go to find a solution to the problem you can solve or the goal you can help achieve?
How can you reach them in that place and showcase how you can help?
For example, if you sell gardening supplies, your target customers probably use Google to find what they need. So, using AdWords would be the simplest way to reach them when they're looking for what you sell.
Sure you can utilize online marketing strategies, and relationship marketing strategies and write guest posts to gardening blogs or run ads in gardening magazines.
Maybe you use all three channels. But you only really need one good channel to see results. Pick the one you're most comfortable with and expand later when you've made the first one work well.
Step 3: Get Your Value Proposition Across
Once you have their attention, you need people to understand your value proposition.
Remember: By definition, they're most likely to buy from you when they've understood it. So, that's what your marketing focus should be.
But people won't really understand your value proposition and what makes you worth their attention if you don't present the ideas in the right order.
Start with the idea that's closest to what your target customers are already thinking about.
For example, let's say the core of your value proposition has three ideas: 1) your running shoes are cheaper than others, 2) they're lighter, and 3) they have the best cushioning.
If you're targeting people who are looking for running shoes on a tight budget, you should start by mentioning how cheap your shoes are. It's what they were already thinking about.
When you're hoping to find something specific, like cheap running shoes, everything else becomes part of "grey mass." You're only going to notice what you were hoping to find.
After the first idea, you focus on the idea that's then closest to what they're thinking. So, after mentioning the cheap price, point out how great the cushioning in your shoes is (assuming that's the next thing your target customers want).
The idea of the shoes being light would be the last main point after the price and cushioning. It's not an unimportant idea – it's the third most important of all. But it's the last of the main ideas of your value proposition.
You can follow the same pattern regardless of your business type; first focus on the idea in your value proposition that's most prominent in your target customers' minds and move "down" in order or importance.
Even if your sales funnel – what I call conversion path – is long, you still do the same thing.
For example, if you have an audience-based business, you're likely to interact with people for a long time before they buy anything from you. All that time is time you can use to get them to understand your value proposition, which ultimately leads to them buying.
But in the beginning, to get them to join your email list (or even notice you), you need to make them notice the main ideas of your value proposition.
Sure, there are lots of details to consider. There always is. And they can make a big difference.
But you can create an effective marketing strategy by following these steps.
If you have any questions, I'm happy to answer them in the comments.
And download the 2-page PDF that explains the quick 5-steps you can use to find the core of your value proposition.