The Secret Sauce of LinkedIn Groups – Finding Your Customers and Meeting Their Needs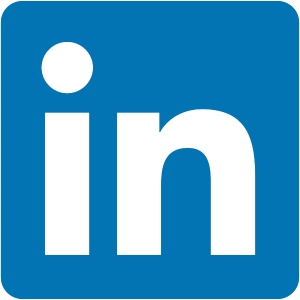 Finding your audience – and figuring out what they need – used to be a lot harder than it is now.
It was time-consuming and costly and required that entire departments be devoted to it.
Nowadays, with a little strategy, even you the average time-strapped solopreneur can perform those activities yourself. You can easily inject some energy into your email list while at the same time figure out what problems those prospects have – and then win them over by providing useful information, answering questions, and generally being your polite, professional self.
What is this miracle strategy? Why, it's LinkedIn, of course!
Bells and Whistles – What is LinkedIn?
Every big-name social platform has features that make it attractive. There are even smaller social platforms where you can engage with specific communities of people. LinkedIn has both. Let's look at some of the basic ways people use LinkedIn.
Most of us know you can search for people, groups, and jobs on LinkedIn, but did you know you can also perform searches based on geographic location, first or last name, universities attended, and even zip code? And those are just some of the examples!
You can also view the profiles of fellow LinkedIn members – but only if they are first-degree contacts (meaning the two of you have already agreed to "Connect") or if you share a mutual group. In addition, you can send direct messages to your first-degree contacts.
One more important way people use LinkedIn is, of course, to find jobs: Just click on "Jobs" at the top, fill in a few basic preferences (geographic location, company size, industry), and off you go! Alternatively, you can simply enter a job title, company name, or keywords in the Jobs Search box and see what comes up. My search today for "Nonprofit" jobs brought up 7,508 possibilities!
(For a laundry list of interesting statistics about LinkedIn, go here.)
How LinkedIn Can Work For You
As you can see, there are many reasons someone may want to use a platform such as LinkedIn. But what can LinkedIn do for you? Well, you can use it for one main reason: to get people to sign up for your email list. That's right, you can find hot leads on LinkedIn!  Around 41% of people report that LinkedIn has helped them build relationships with potential customers. Why shouldn't you be one of that 41%?
Now, you may be thinking, "Really? But the only thing I use LinkedIn for is to research companies." Or maybe you're thinking, "I know, right? I love LinkedIn!"  Or maybe this is more your speed: "LinkedIn? I've heard of that…"
In any event, the strategy I'm about to share with you can really give your list a good, solid, qualified boost. How? I'll give you a hint: It's done by using the part of LinkedIn that makes it perhaps the most useful social platform out there. I'm talking about Groups.
The Secret to Using LinkedIn Effectively
Connecting with the occasional individual is one thing, but LinkedIn Groups is where your return on investment (ROI) is, without a doubt, the highest. By joining the right groups, you can find prospective customers, identify their needs, and help them out – all at the same time. Here's how:
Step #1: Join Groups Your Target Audience Would Join
Presumably, these groups should be right in your wheelhouse, but select them carefully. Ask yourself: What issues keep my prospective customers up at night? What are the big topics and movements within my industry today? What product do I have (or what service do I provide) that can provide relief for the stress and pain my prospective customers have? These questions can help steer you towards the right groups on LinkedIn.
Step #2: Click on a Discussion and Participate!
Here's where the value of LinkedIn groups comes in: If you can answer a question directly, provide links to helpful information, or have the opportunity to share your experience as a professional, do it! Engage with your fellow group members! You have the ability to identify your prospective customers' needs (simply by reading the original post and comments) and help them out – all in one fell swoop! This is where you can really shine; this is where you start to build your reputation. The important thing to remember is to GIVE to that community. Do not ask for their business or you will likely come across as a sleazy salesman. Instead, be helpful, engaging, and interesting.
Step #3: Ask Individuals to Connect With You
Once you have started to make an appearance in discussions and are building up your reputation, start inviting the individuals in your groups to Connect with you, and then continue the conversation. This is where most people fall short; they simply become "Connection Collectors" and never think twice about their LinkedIn contacts. But really, what good are "500+ Connections" if you don't know a thing about any of them? In truth, it's about quality rather than quantity.
From now on, try this: The default invitation to connect says, "Please add me to your LinkedIn contacts," and so that's what most everyone uses. But if you were to put your own twist on that simply by saying hi and using the person's name, imagine what an impression that would make! "Hi Laura, we're in the ABC Group together and I was hoping we could connect. Enjoy the rest of your day!" You would totally stand out!
And after they accept your invitation, the most important thing you can do – the whole point – is to keep the conversation going. "Talk shop" with them, build a bond. Transition the conversation over to your work email to send a subtle reminder that you are a professional. Ask them questions about their work experiences, problems, and frustrations. Keep on giving. They will see that you have their best interests at heart and they will begin to see how you can help them.
Step #4: It's Not Just About A Single Person
Here's an added bonus to remember: All of the group members can see the comments made during a discussion, so you have the chance to impress not only the person you're addressing, but everyone involved! It's like having a built-in audience!
Step #5: Send a Link to Your Landing Page – When the Time Is Right
When you feel the time is right, and after you have deemed your contact to be a qualified lead, send them a link to your landing page. (If you don't have one, OptimizePress has some great features). If they opt in, you have an additional prospect who is engaged and very interested not just in your product or service, but in you. And if they don't opt in? Then at least you have made a good impression on someone – and there's a good chance they will spread the word.
The Power of LinkedIn Groups
Your fellow group members (read: potential customers) have shown you what their issues, questions, and problems are by posting them for discussion. Participating in these discussions – answering questions, sharing links, spreading industry knowledge – allows you to meet their needs and impress them.
Once they see that you can give them what they need, they will be more likely to keep in contact with you and more likely to click on that link to your landing page. And once you get them onto your website, it's only a matter of time before they become customers – satisfied customers who will probably be happy to provide you with a glowing testimonial after all of their positive interaction with you.
As an aside, one way to leverage the information you have gathered from the LinkedIn group discussions is to use it to direct your product or service offerings. If you spend enough time participating in the groups, you will know all you need to know about your target audience, which will help you develop the products and services your customers need the most.
Helpful Tips
There are ways to get even more mileage out of the LinkedIn groups. Here are some suggestions for you:
Post your own topic for discussion once in a while. This can be as easy as, "How do you feel about [name industry issue]?" This will help solidify your status as a group member and build name recognition.
You are welcome to post your own content – links to blog posts, articles, infographics, etc. – but don't overdo it. You are there to give, not get. Try to only do this if the content is highly relevant to the group.
Take the time to view the profiles of the people involved in the discussions you participate in. It can give you valuable information that could be relevant to your next comment, such as their can see their work history, or the fact that the two of you have something in common. You can use that information after you Connect with them to further deepen your relationship.
Always be on your best behavior in groups and remember to check your grammar and spelling.
Make sure you click on the box under your comment to receive emails for each new comment in that conversation. That way, if someone responds to your comment, you will be able to respond to theirs (and it won't look like you're ignoring them).
In a Nutshell
LinkedIn is underutilized as a place to find your audience, find out what their problems are, and then impress them with your depth of knowledge, friendliness, and professionalism. Then it's up to you to simply ask those people to connect and nurture the relationship.
In fact, most people don't use LinkedIn the way I have outlined here at all, which means that if you do, you will stand out! You will be remembered as "the one who reached out to me on LinkedIn."
So go ahead, get involved. LinkedIn groups are a lot more valuable than they seem. If you don't have a LinkedIn account, sign up for one at www.LinkedIn.com. If you already have one, read over your profile and make sure it is thorough, professional, and complete – and free from spelling and grammatical errors. And start engaging with your contacts! They're waiting!
Are you using LinkedIn to connect with your audience? What's worked for you? Let me know in the comments below!