The Complete Kajabi Mobile App Review (Updated for 2023)
Jennifer Ayling
Updated by Tara Malone
The Kajabi app is changing the the way that students take online courses.
Kajabi, one of the leading online course platforms, offers a sleek and intuitive app that gives students a first-class mobile learning experience. Students can access their courses, download course materials, and take part in community conversations, all from the convenience of their phones.
This is a great opportunity for students to have course material at their fingertips, no matter where they are. They can have an amazing online learning experience anytime and anywhere they choose, using just their mobile phones.
What makes the Kajabi mobile app so special? You've come to the right place!
In this post, you'll find out more about what the Kajabi app is, how it works, and what the student experience is like.
Let's get started!
What is the Kajabi App?
The Kajabi app is a mobile app available to both Apple and Android users. With it, your students and customers have one-touch access to all your courses, coaching, or website content. It's the perfect feature for busy people who want convenient access to your material.
With the Kajabi app, there's no need for your students to remember URLs, login names, or passwords. They get access to everything in your course and community with one-click via a "magic link."
The first time customers log in to the Kajabi app, they enter their email address. After confirming their email address, Kajabi loads all their courses onto the app dashboard.

From that point on, students can access the material simply by opening the Kajabi app. There's no need to log in every time.
Kajabi specifically designed the app for mobile users, so the experience is much smoother than using Kajabi via a mobile browser.
And the simple user interface means your students will have no trouble using your course as you intended. After all, you set up your course with careful attention to detail and want your students to have the best learning experience possible. Kajabi certainly delivers.
Kajabi Mobile App Pricing
All Kajabi students can download the app for free from the App Store or Google Play.
For Kajabi instructors, the mobile app is a feature that's available on all subscription plans.
Here is the current pricing information for Kajabi's Basic, Growth, and Pro plans.
Pricing structure when you pay monthly:
Basic: $1,788 ($149/month)
Growth: $2,388 ($199/month)
Pro: $4,788 ($399/month)
Pricing structure when you pay annually:
Basic: $1,428 ($119/month)
Growth: $1,908 ($159/month)
Pro: $3,828 ($319/month)
How Does the Kajabi App Work?
The Kajabi app is very easy to use. Here's a quick overview of how it works.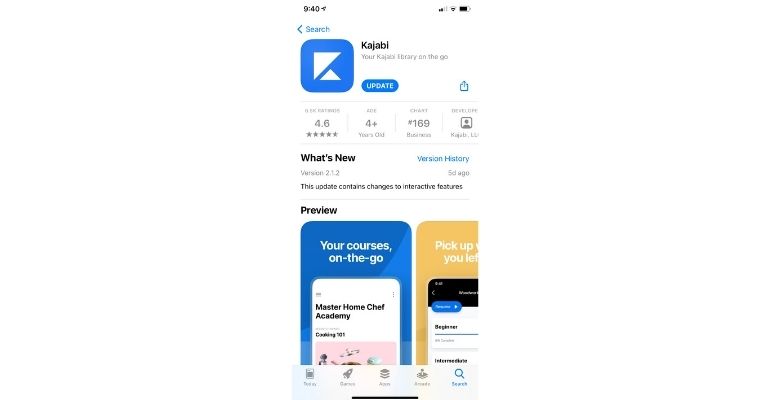 1. Start by downloading the app via your phone's app store.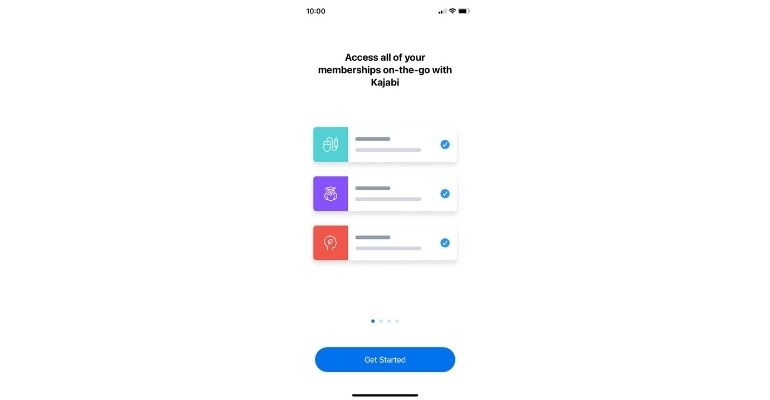 2. Once you've downloaded the app, open it and click the "Get Started" button.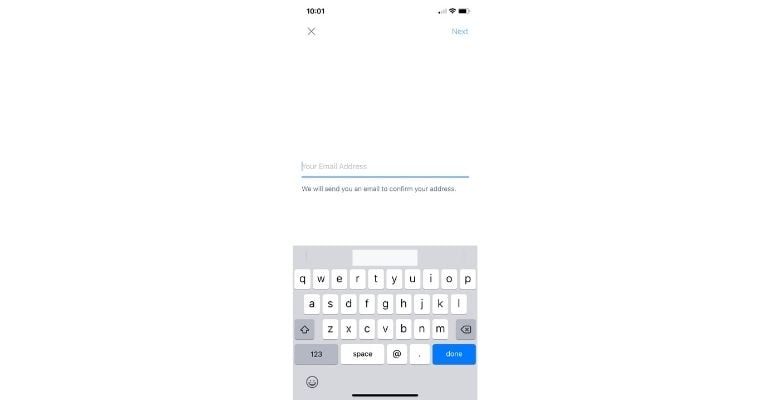 3. Enter your email address.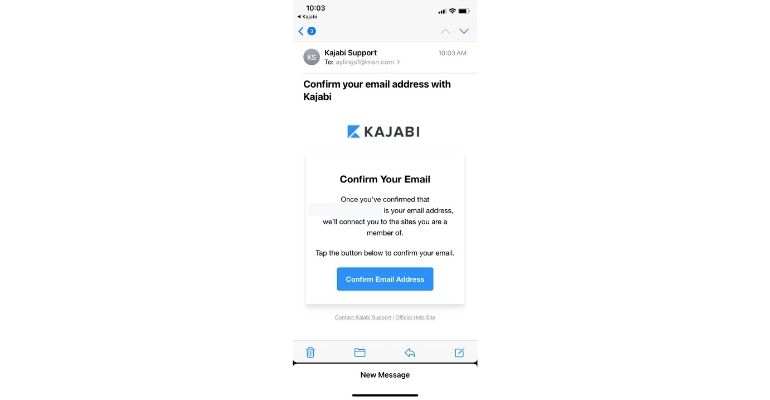 4. Head to your inbox and confirm your email.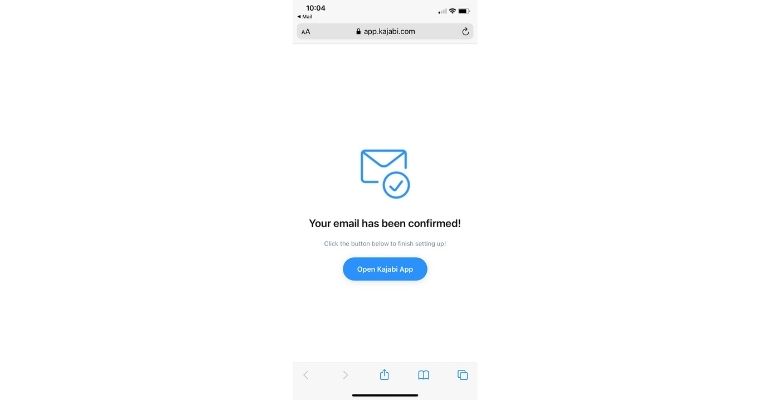 5. After you've confirmed your email, open the Kajabi app.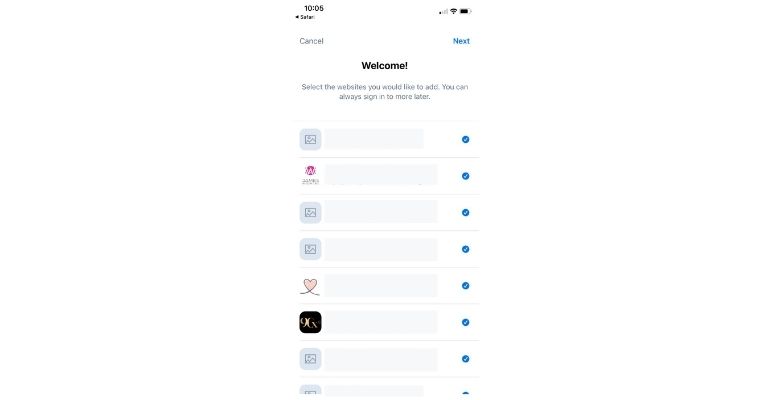 6. Choose the courses you'd like to add to your active list. By default, the first time you visit this page, all the Kajabi-hosted courses you own are selected. Uncheck any courses you don't want to add.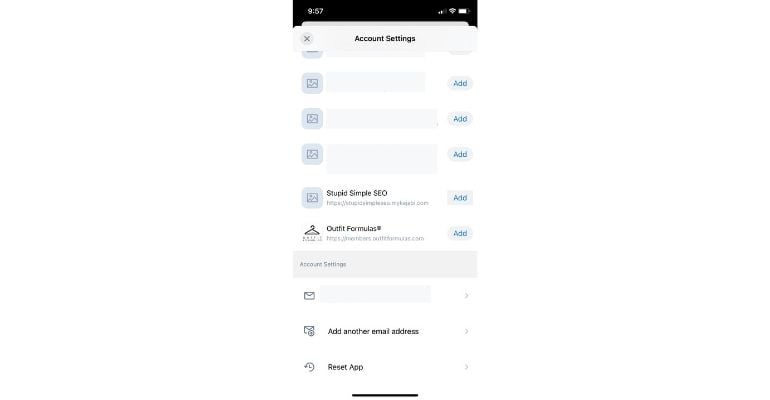 You don't need to add all your courses the first time you log on. You have the option to add them at a later date. Just go back to Account Settings under the gear icon and click the Add button to move those courses to your Sites list.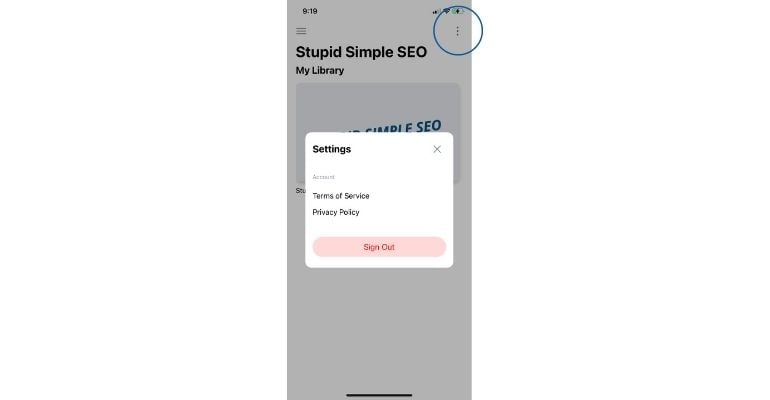 If you ever want to delete a course from your active list, simply sign out of the course. You can do that by clicking the three dots on the upper right side of the screen. That course will drop off the list of active sites, but still be available to you under the gear icon.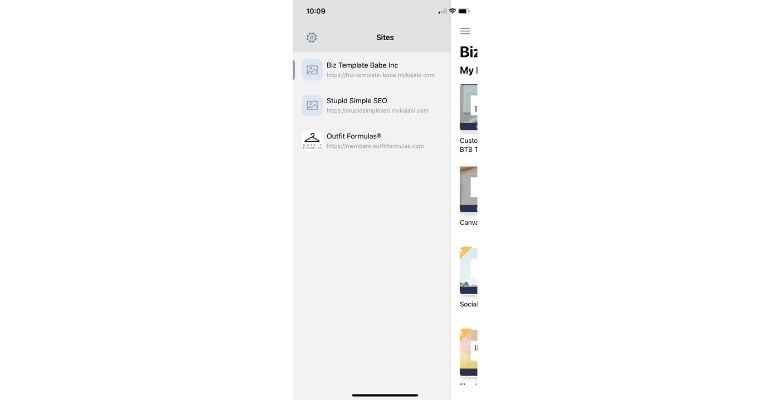 7. After you've selected the courses you want to add to your active "Sites" list, choose the one you'd like to open first.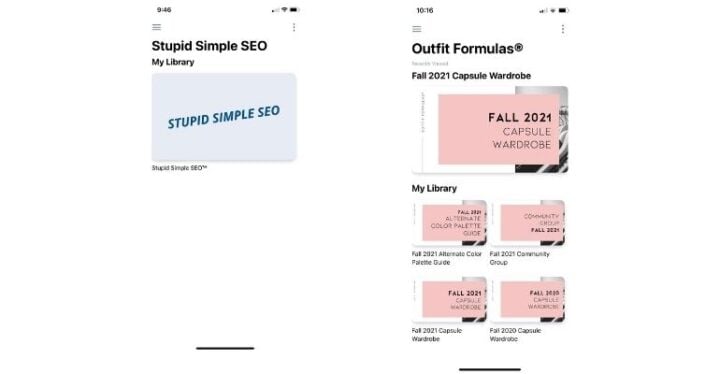 8. If your students own more than one of your courses, all of those courses will show up in their library.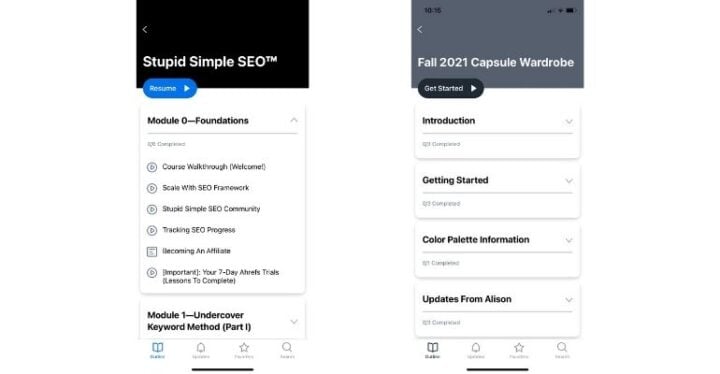 9. Simply select the module or lesson you want to start.
10. You can watch videos, download PDFs, or read lessons on your phone.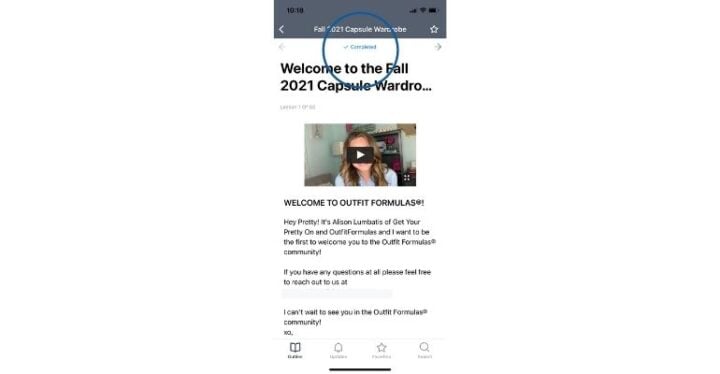 11. As you finish each lesson, mark it off as "Completed."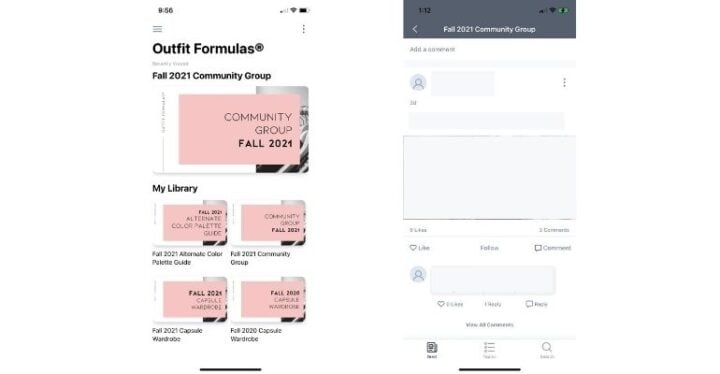 12. If you have a community component to your program, the community is also available via the app.
What is the Student Experience Like?
As you can see in the above photos, the student experience with the Kajabi app is very smooth.
Not only is the interface intuitive and clean, but students don't have to remember details like usernames and passwords. With the one-touch log-in, students can easily access your material.
And no matter how busy they are or where they're located, if they have internet access, they can open the Kajabi app and view any of the material you've given them.
They can learn while on their lunch break, while traveling for business, or whenever they have a few minutes to invest in their education.
Kajabi App FAQs
What's the difference between the Kajabi app and using the website via a mobile browser?
The Kajabi app gives your students a top-notch user experience.
Students don't need to remember usernames or passwords like they do with a traditional website. They simply log into the Kajabi app one time using the "magic link." And then, whenever they want to access their courses, all they need to do is open the app.
And unlike an app that is created around a desktop website, Kajabi specifically designed the app for the mobile experience. It's easy to navigate, looks amazing, and is intuitive to use.
Can my students still access the community via the app?
Yes, your students can access the community discussion on the app.
If they would like to add comments to the conversation and they are iOS users, they will need to open a web browser and comment through the course website. This is a relatively new update because of the service agreement with Apple.
Android users can still comment and interact with the community through the Kajabi app.
Can I send push notifications to my students via the app?
Yes, you can send push notifications to your students when you release new content or update the course material.
Is video casting available with the Kajabi app?
Yes. The Kajabi app gives students the option to cast lessons to a TV or other viewing device.
What if my students have registered for courses under different email addresses?
If your students or customers have registered for courses or memberships using different email addresses, they simply need to add the other email addresses to their account and the Kajabi app will pull in those courses as well. This way, students have access to all their courses, no matter what email address they used to register.
Have You Downloaded the Kajabi App Yet?
The Kajabi app gives you an unparalleled user experience while providing reliable access to courses and lessons anywhere there's an internet connection.
Students who want to learn on the go will find the Kajabi app to be an excellent resource. Thanks to one-touch logins, a clean interface, and push notifications for updates, an optimal learning experience is just a click away.
And as the course creator or site owner, the Kajabi app is good for you, too.

Did you know you can access all the courses from Kajabi University within the app?
So if you've been wanting to learn how to build a website or start a membership program, those lessons are available to you via the Kajabi mobile app.
The Kajabi app is a phenomenal resource for students and course creators alike. Download it today and try it out for yourself!
Want to learn more about the online course creation process? We invite you to enroll in our Free Hybrid Courses Bootcamp so you can set yourself up for long-term success.
Let's Start Building Your Online Course!
In our FREE Hybrid Courses Bootcamp, we'll walk you through how to transform your knowledge and expertise into a profitable online course… one your students will love.