How to Write an eBook that Will Grow Your Audience Through the Roof!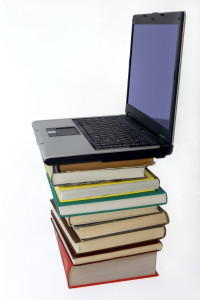 To become a thought leader in an online space, you need people to listen and share your message.
An ebook, in addition to its potential as a passive income stream, can be the strongest tool in your audience-building toolbox.
An ebook that shares your Big Idea can become the centerpiece for your entire brand.
Before I launched my ebook A Writer's Bucket List, I was the author of a fledgling blog with an attempt at getting subscribers and engaging my community. In the first year of building my email list, experimenting with a variety of freebies, I gained about 200 subscribers. In the two months following the launch of A Writer's Bucket List as a freebie, I reached over 1,200, with a related Facebook group that currently has a waiting list of 100 since I closed the doors a month ago.
I had also launched the book earlier as a paid product. On Amazon, it became a bestseller, and through my own site, I sold about 150 copies. These results, while respectable, pale in comparison to the community that grew around the book when I stopped focusing on sales and started focusing on the message.
Why an Ebook?
So why publish an ebook and not focus your efforts on a meatier membership site, online course, or blog? Those are all great offers, too, but an ebook uniquely allows you to present your message in a tangible and digestible product that your audience can (virtually) hang onto.
When you make that ebook a freebie, it becomes a delectable carrot for enticing subscribers. If you do it right, it's good for way more than just big numbers. Follow these tips for turning that tasty treat into the main course that defines your brand, drives your business, and gets your audience talking about your Big Ideas.
1. Do Something Different
Don't write the book everyone else is writing. It seems like a no-brainer, but how many bloggers fall into a copycat trap following best practices and generic how-to's?
Step away from your focus on keywords and trendy topics. Dig into the soul of your brand and pull out the core of your message. Look for what only you offer that no one else in your field can. Make that your ebook — no one else will write that one.
2. Create Something You'd Be Proud to Sell
The best thing I did for the success of A Writer's Bucket List was launch it first as a paid product. I needed that price point in my mind as I created and promoted the book, because that was (at the time) my best frame of reference for the book's "value".
Even if you intend to launch your ebook as a free download, set a price in your mind as a form of quality control. As you write, format, publish, and promote, ask yourself: Would I ask readers to pay that price for this?
3. Promote it Like It's Making You Money
The second part to giving your ebook a theoretical price tag is to promote the thing like your life depends on it. Don't let it languish on a hidden landing page or quietly in your sidebar because you're too busy with client services or freelancing.
This ebook is the centerpiece of your brand, remember?
Building your audience and sharing your message through this signature product will help you launch your business to the next level. Promote free downloads as if they're paying your rent – indirectly, they will!
4. Get Testimonials and Reviews
You're probably aware that reviews are Amazon gold. What too many authors forget is they're just as valuable to a book you give away on your own site (even without the search algorithms). Reader testimonials show potential subscribers the incredible value of your book – they'll be astounded by your generosity when they discover they get it for free!
5. Keep the Conversation Going After the Book Ends
This is where you're going to elevate your book from "bestseller" or "money-maker" to Game-Changer for your business.
Make it more than a book.
Develop an ebook that allows your audience to engage with your message. Offer them direct action steps throughout the book that keep them in your community and keep them talking about your Big Idea.
To create a dialogue around the ideas and action steps in A Writer's Bucket List, I started a Facebook group, hosted a Twitter chat, and welcome every email subscriber with the simple but focused question: "What will you cross off your bucket list this year?" Writers were hungry for a space to talk about these ideas – all I did was provide it, and they practically keep the conversation going without me!
7. Make Your Ebook Comprehensive
One of the most frequent battles I face with coaching clients is steering them away from a shallow how-to freebie for their subscribers. Your first instinct is to tap into one acute pain your audience faces and create a guide to address that – I know; that's where I started. And, remember: it garnered me 200 subscribers.
When you zoom in on one task, however, you're going to gain a bunch of "one-and-done" subscribers. They'll sign up, grab your guide, and never engage with you again. They don't know or care about your brand's overall message.
Create a freebie that lets readers know exactly what you stand for. Explain your Big Idea, and let your personality shine. Readers who pick that up and love it will get to know you and stick around to learn more about how you can address those acute pains.
8. Focus on an Evergreen Message, Not a Hot Topic
Because this ebook exists to set the tone for your brand, ensure that it will be able to do that for years to come. Hot topics are fun for a quick burst of conversation or search traffic, but are you going to want to be known for your novelty "Blog Like Miley Cyrus" guide five years from now?
Save the trending topics and keywords for your blog, and make sure your ebook stays true to your brand and oozes your message.
9. Keep it Short and Simple
Make it easy for readers to digest the message in your book. If it's dense, they're simply less likely to get through it (this is especially true of freebies).
Don't associate word count with value! Know what value you want to provide the reader, and share it in the clearest, most concise way possible. A new reader will appreciate the chance to get to know you without a huge commitment – and she'll be around to learn more.
10. Make it Easy to Find, Easy to Share, and Easy to Get
This is a huge key for creating a product you want your community to talk about: create a dedicated landing page for the ebook.
My biggest pet peeve is when the only place to opt-in to get a blogger's free ebook is in the sidebar on their homepage. How am I supposed to share that clearly with my friends? Put yourself in your audience's shoes, and make it as easy as possible for them to support you and share your message.
11. Remind People Who You Are
Your ebook is a way for people to get to know you, so don't let them forget who you are while they read. You can do this simply by putting your name, Twitter handle, blog URL, etc. in the footer of each page.
Take it a step further by making yourself more directly available. Add your contact information at the back of the book. Follow up personally with subscribers via email. Stay active in your Facebook group or other space dedicated to the Big Idea in the book. Make sure that when they think about your message, they know exactly where it's coming from.
12. Involve Your Existing Audience at Every Step
The most important — yet amazingly-simple — audience-building move I made with A Writer's Bucket List was to ask my community for help creating and launching the book. They were my editors, beta readers, and my mighty Launch Team.
Input from your community not only lets you inside your readers' heads to know exactly what they want from you, but also allows them to become invested in the book's success. They'll be excited early on about your message and eager to share it with others when the book is finished.
Create an Amazing Product
Hopefully now you have a better understanding of how to write and ebook, as well as how to publish it too. A signature ebook can be much more than passive income or infoproduct creation to grow your business. When you create an amazing product, you can use it to grow your community and spread your Big Idea — which will be far more valuable to your brand than a little passive income in the end.