How Tiny Business Owners Can Leverage LinkedIn to Market Like Massive Businesses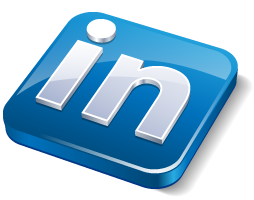 Marketing takes hard, persistent, consistent work.
And then you get busy making money, and it becomes even harder work.
If you're like me, you sometimes struggle to figure out how to take care of all the different marketing activities that everybody tells us we need to be doing.
You know the to-do list.
There are about 20 "tactics" on it, and by the end of the week maybe a few have been followed through on.
For the vast majority of us, we simply cannot do everything. Try and do everything, and you will most likely fail to do any one of them very well.
Instead, people like you and I have to select a couple key "outposts" to focus on where you can achieve a number of your business objectives simultaneously…
If your income is something like mine, mostly based on consulting/projects with a small portion of "passive income," our objectives are probably similar:
Name recognition
Generate leads from qualified prospects
Build my list
Establish authority in my space
If you're succeeding at these 4 goals, you're probably winning the game of business. I've spent years testing all sorts of internet marketing tactics, for various businesses in different industries.
The Only Platform I've Found That Achieves All of Those Goals is LinkedIn.
There are 3 key activities within LinkedIn that will deliver the goods, simultaneously positioning your business for consulting opportunities and building your small list into something more sustainable to enable more passive income.
Connecting with a ton of prospects directly.
Optimizing your profile so qualified prospects find you and engage with you.
Building a LinkedIn group to attract your prospects.
Let's take a look at each.
Connecting With a Ton of Prospects Directly on LinkedIn
A question I get asked often is whether or not people should connect with people they don't know. If you're trying to grow your business, then absolutely you should.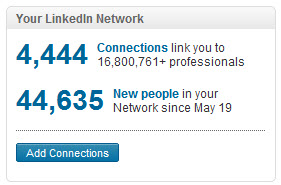 These connections form a very valuable list for a number of reasons:
Prospecting opportunities.
Partnerships and joint ventures.
Pitching an info product, when the time is right.
Finding clients.
This list really goes on and on. It's like trying to come up with an exhaustive list for all the reasons that having solid business relationships will benefit you. It's endless.
But let me point you to another critical reason why you need to be connected to a large amount of people on LinkedIn.
LinkedIn allows you to view profiles of users that are within two degrees of you, or are in a shared group. Thus, if you aren't connected to many people, you will rarely come up in the search results!
When a prospect is looking for somebody that does what you do, you'll be at a serious disadvantage.
Optimizing Your Profile So Qualified Prospects Find And Engage With You.
For most of us, we have competition. When somebody is searching for a service provider on the internet, it is a battle to claim the top spot.
More and more, people are searching for service providers, consultants, new hires, designers and the like using LinkedIn's people search. The profiles that appear at the top of the LinkedIn results are those that are properly optimized for the right keywords.
There are a slew of tactics that you can use to "optimize" your LinkedIn profile. It would take an entire book to show you everything, but here are a few areas within your profile that definitely make a difference.
Focus on getting your keywords in these sections, and you'll be well on your way:
Headline
Position Titles
Skills & Expertise
Education
Interests
So what? What benefit will this have for me, you might be thinking.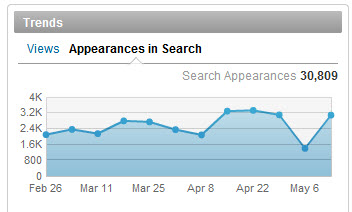 With a properly optimized profile, targeted to meaningful keywords, you'll begin to appear in thousands of search results every week on LinkedIn. This will generate hundreds of profile views, every week.
If you have a powerful call to action in your summary, you will begin converting these profile views into real business leads. Not to mention, many new people subscribing to your email list.
Building Your Own LinkedIn Group
Once you grow your connections to a sizeable amount (1,000 plus) and have optimized your profile, building your own LinkedIn group is what will really broaden your marketing reach exponentially.
LinkedIn groups are lists, communities, networking opportunities, and platforms. When you are the owner of the group, you control the message. You control the membership. You control everything.
If you do it the right way, and create a thriving community of your business prospects, it will position your business in a way that is hardly achievable with other online methods. Think of it like being the head of a local chamber of commerce or BNI group, except with thousands of members, most of whom are your prospects.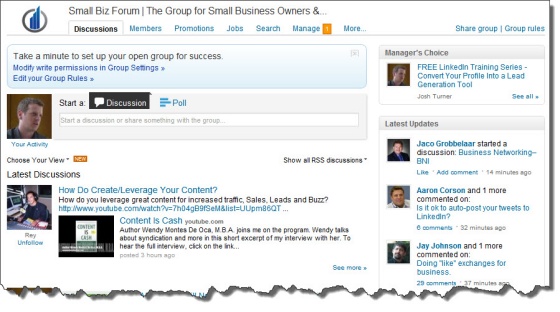 Don't abuse your privileges, or people will start to tune you and your group out. But if done tactfully, the group can be used as a marketing tool to get your message directly into the inboxes of every member on a daily or weekly basis.
Stay active, and your name will show up in every email activity digest that LinkedIn sends out on your behalf. And when the time is right, you can utilize the Announcements function to deliver a custom message straight to the inbox of every member.
Bringing It All Together
I promised a lot at the beginning of this article. I told you that LinkedIn could achieve all 4 of these goals for your business:
Name recognition
Generate leads from qualified prospects
Build your list
Establish authority in your space
One of the aforementioned tactics by itself won't get the job done. But when you integrate them together, it becomes a very powerful approach that absolutely achieves all 4 of the goals.
Here's how.
Name Recognition
If you're really executing on LinkedIn, you'll be…
Connected to thousands of prospects.
Appearing in thousands of search results every week.
Posting valuable content in relevant groups.
Posting regular status updates.
Featured in daily email digests from your group.
…to name a few. You'll be running into people at local events who swear they know you, even though you've never met. That's name recognition if I've ever seen it.
Generate leads form qualified prospects
With the profile optimization strategies discussed earlier, prospects will start finding you.
All of those people you're connected to will see your status updates and other activities. Over time, you'll be the one they think of when they're in the market for your services.
The members of your group? I can say from a lot of experience, you'll be generating plenty of leads from your group.
Build Your List
You know that building your email list is extremely important. As I already mentioned, an effective call to action will convert LinkedIn profile views to new email subscribers.
But don't think of your email list as the only destination. Your LinkedIn group can also be a tremendously powerful "list."
I like to call it a "two birds, one stone" strategy.
Your LinkedIn marketing efforts not only build your email list, they also build an entirely new list and permission asset within LinkedIn.
Establish Authority in Your Space
When you've established this kind of presence within LinkedIn, people will absolutely view you as a leader in your space.
Consider how most people interact on LinkedIn. The vast majority are consumers. You're a producer. They're taking in messages. You're giving them.
Be consistent and persistent with your efforts, and your prospects will look to you as the leader.
After the Dust Settles
It gets even dustier. The dust never settles, because you're consistently growing your list within LinkedIn and bolstering your position as the leader in your space.
This is how you develop the kind of momentum that, traditionally, only big businesses with huge marketing budgets could manage.
LinkedIn campaigns run by very small businesses can be more engaging and grow faster than sponsored groups and expensive LinkedIn campaigns run by some of the largest companies in the world. The playing field is ridiculously level, and you can take advantage of it if you're willing to put in the time.
This is how you go from struggling to generate ANY leads, to bringing in so many that you pick the good ones.